PUNCH NEEDLE WORKSHOP "WEAVING SUNSHINE - EMBROIDERING FLOWERS"
May 02, 2023
Posted by My Ly
Summer knocking on the door makes the sun warmer than ever. Let's join with Montgomerie Links Golf Club and Yen Studio to immerse yourself in a cozy space with fragrant tea and embroidery stories on a weekend morning filled with simple joy.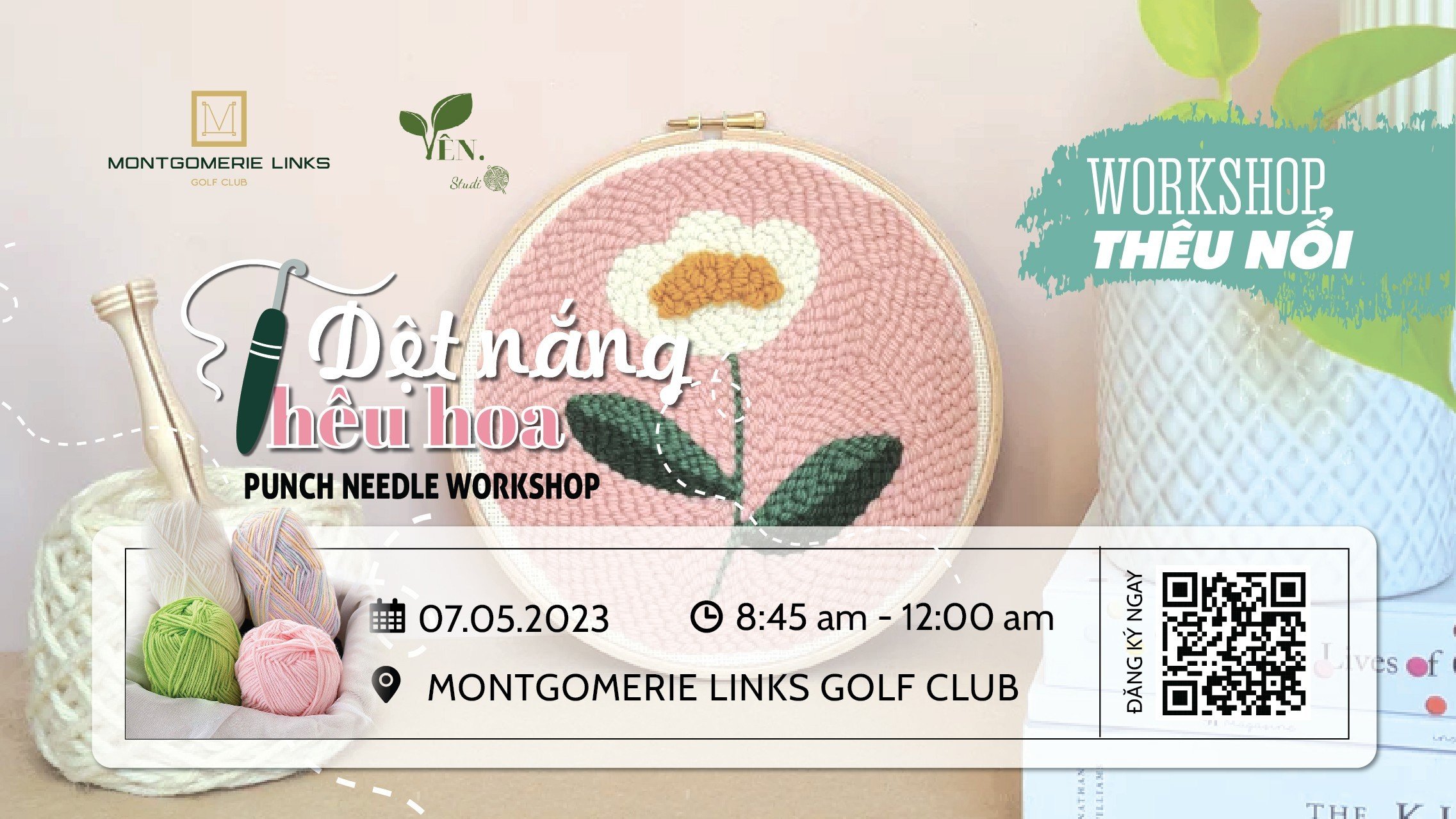 I. KEY BENEFITS OF EMBROIDERY AND PUNCH NEEDLE
Hand embroidery is an activity for only crochet enthusiasts to take the time to do. Especially, in the era of technology, it is not straightforward to look for young people who are passionate about embroidery and punch needles. However, hand embroidery makes a substantial contribution to those who spend time on this activity.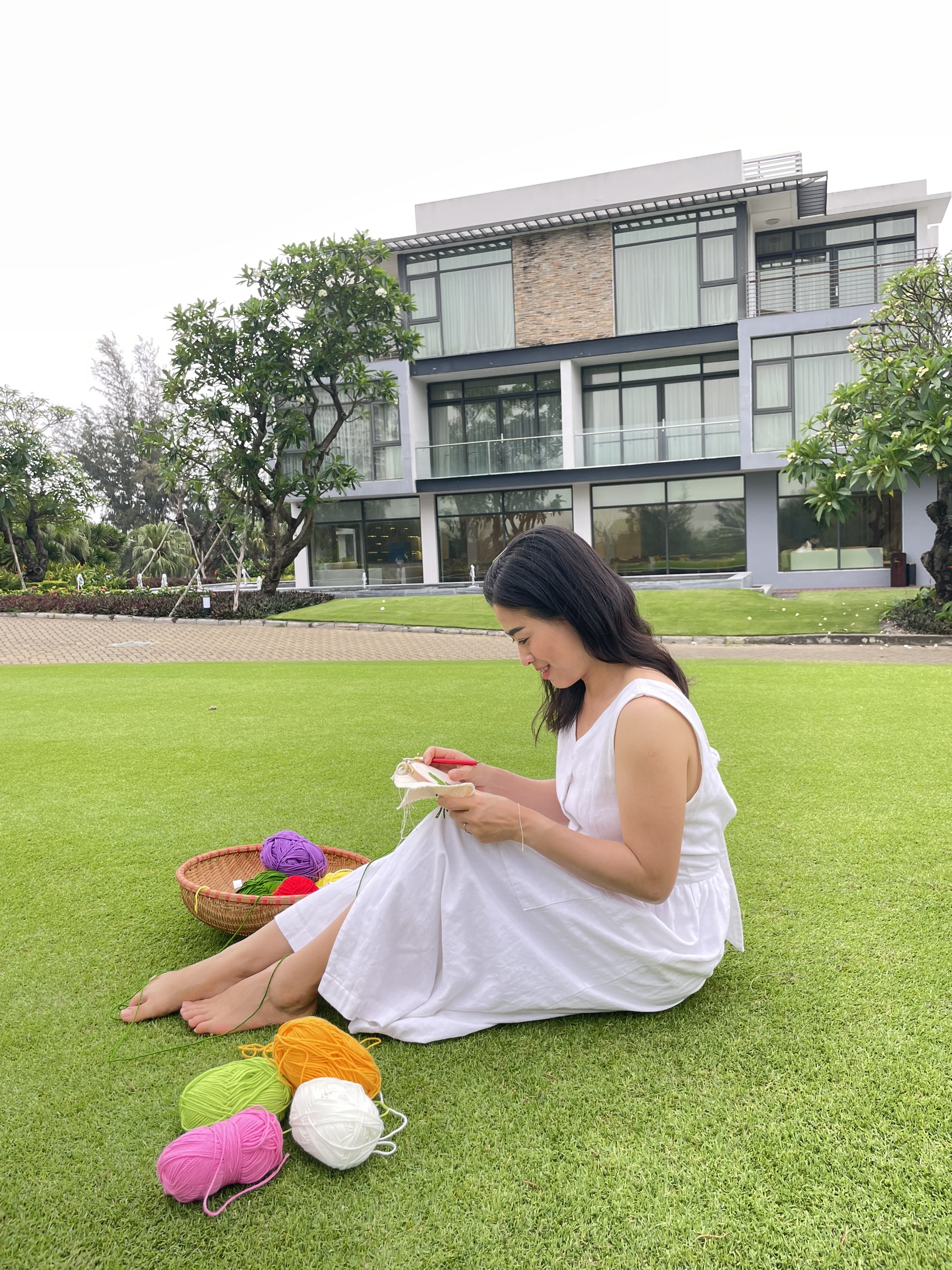 Hand embroidery is meditative, which therefore eliminates chaotic thoughts and alleviates stress in daily life. So, it has been used as a therapeutic method to boost mental and emotional well-being. Additionally, concentration on each stitch, and completing the needle-finished products is also one of the effective ways to keep your brain healthy and patient; increase creativity.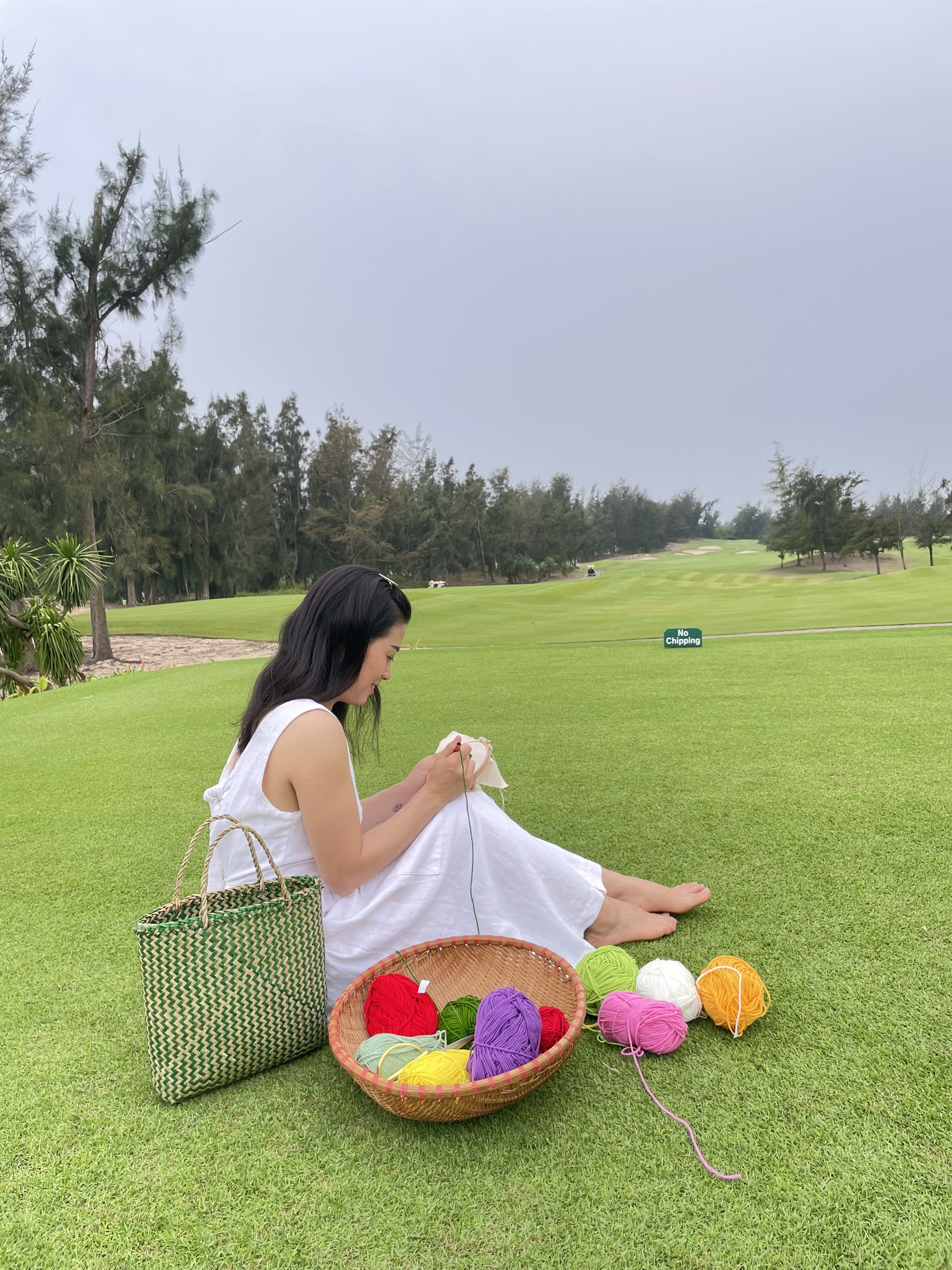 II. PUNCH NEEDLE WORKSHOP "WEAVING SUNSHINE - EMBROIDERING FLOWERS"
Returning to the activities of the Workshop after the great success of the Summer Breeze - Canvas painting workshop, Montgomerie Links Golf Club has the opportunity to collaborate with Yen Studio. They are gentle, skillful, and meticulous girls. With the desire to create a space for people of all ages to have more exposure to traditional activities with the upgraded version. Hence, creating your own favorite items in this punch needle Workshop named "Weaving Sunshine - Embroidering Flowers" will definitely not disappoint you:
All the steps to create your go-to items.
Basic wool embroidery technique to make many items such as wind bells, coasters, hairpins...
How to use embroidery needles, how to thread, and how to fix the back...
Take photos in the heart of the golf course.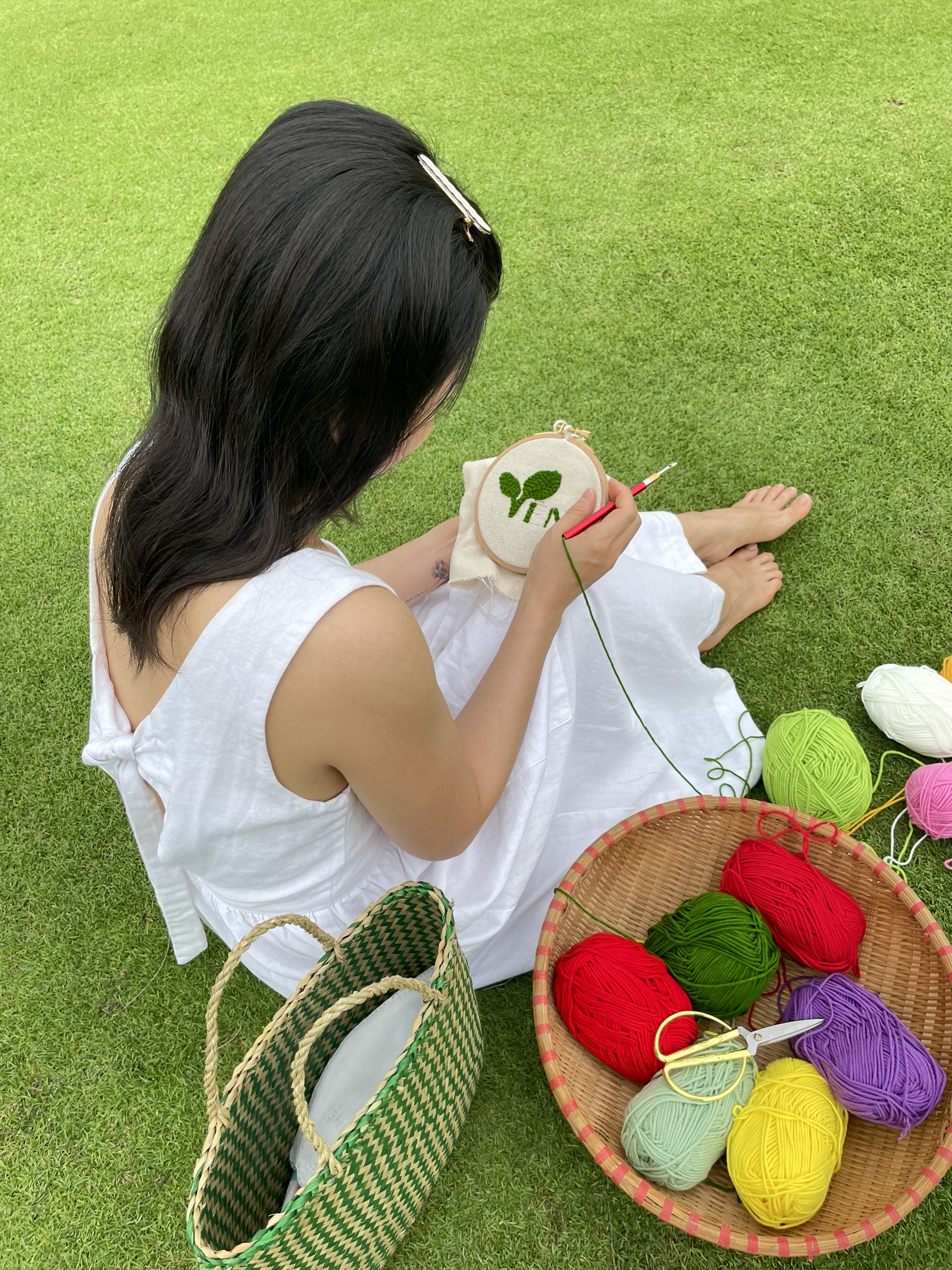 III. DETAIL INFORMATION ABOUT THE PUNCH NEEDLE WORKSHOP "WEAVING SUNSHINE - EMBROIDERING FLOWERS"
Time: 8:45 AM - 12:00 PM on Sunday, May 7th, 2023
Venue: Montgomerie Links Golf Club
Participation fee: 309,000 VND/person (includes drinks and fruit)
Couple: 589,000 VND/ 2 people
Register via the link: https://forms.gle/JbWkpQZGxvH1BTe56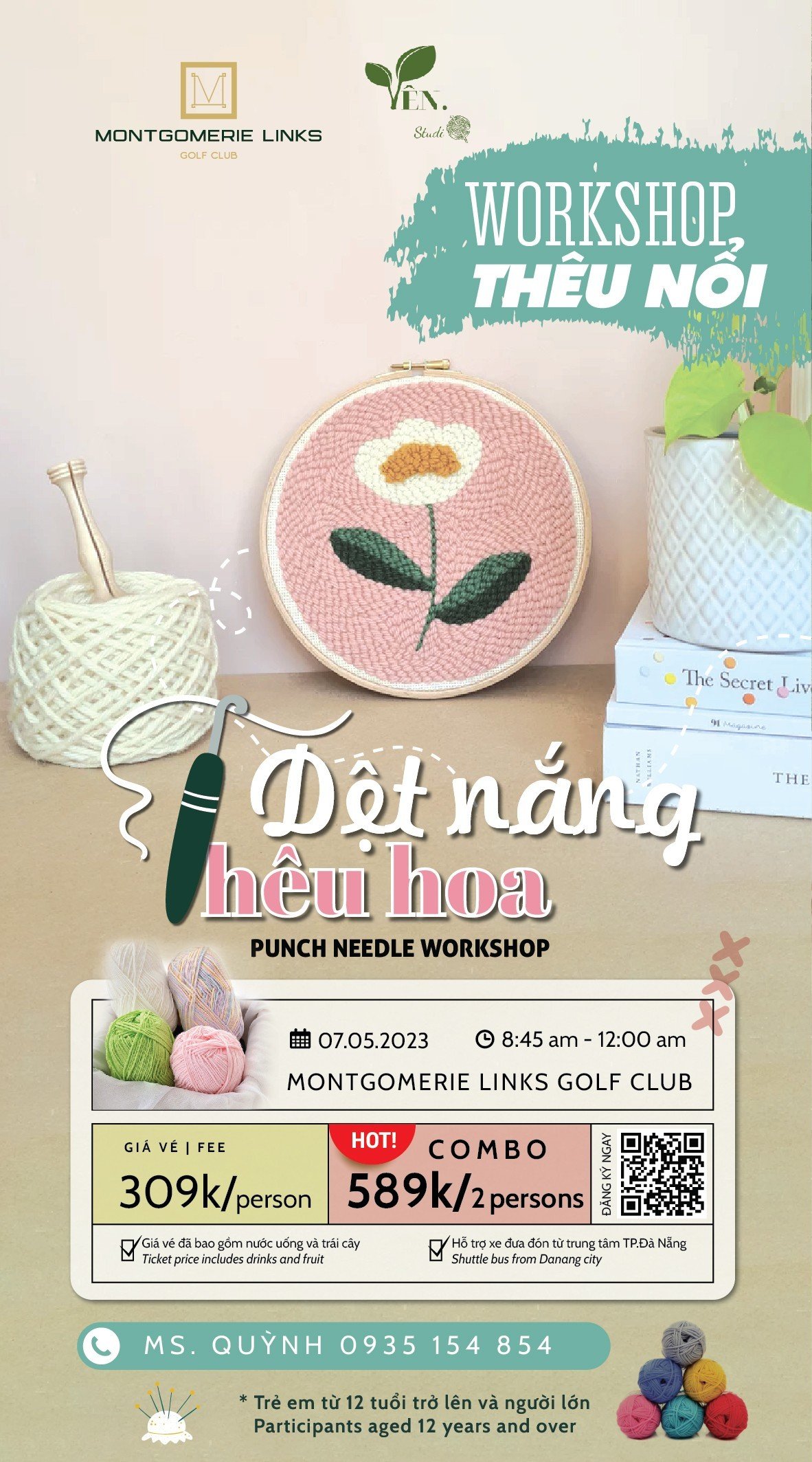 In particular, to maximize the benefits for participants, Montgomerie Links will provide a complimentary shuttle bus from Helio Center to the golf course.
CONTACT:
---
Montgomerie Links Vietnam, one of the projects in Mai House Hoi An Hotel & Resort, is the first golf club in Quang Nam Province – Da Nang, with an outstanding design of 18 holes by Colin Montgomerie. The five–star Mai House Hotel & Resorts is invested in and constructed by TBS Land. "Mai house with love" is a message we would love to bring to all the guests warmly caring and the loving journey that leads to memorable delights. Every corner of the hotel and resort is taken carefully by the designers and constructors. To make sure everyone feels at their home.