CANVAS PAINTING WORKSHOP "SUMMER BREEZE" AT MONTGOMERIE LINKS
April 13, 2023
Posted by My Ly
Da Nang is in the first days of summer, bringing a little sunshine and blooming flowers. In the hustle and bustle of daily life, let's spend your weekend morning immersing yourself in the natural space with colors and brush strokes, and hand-paint a "Summer Breeze".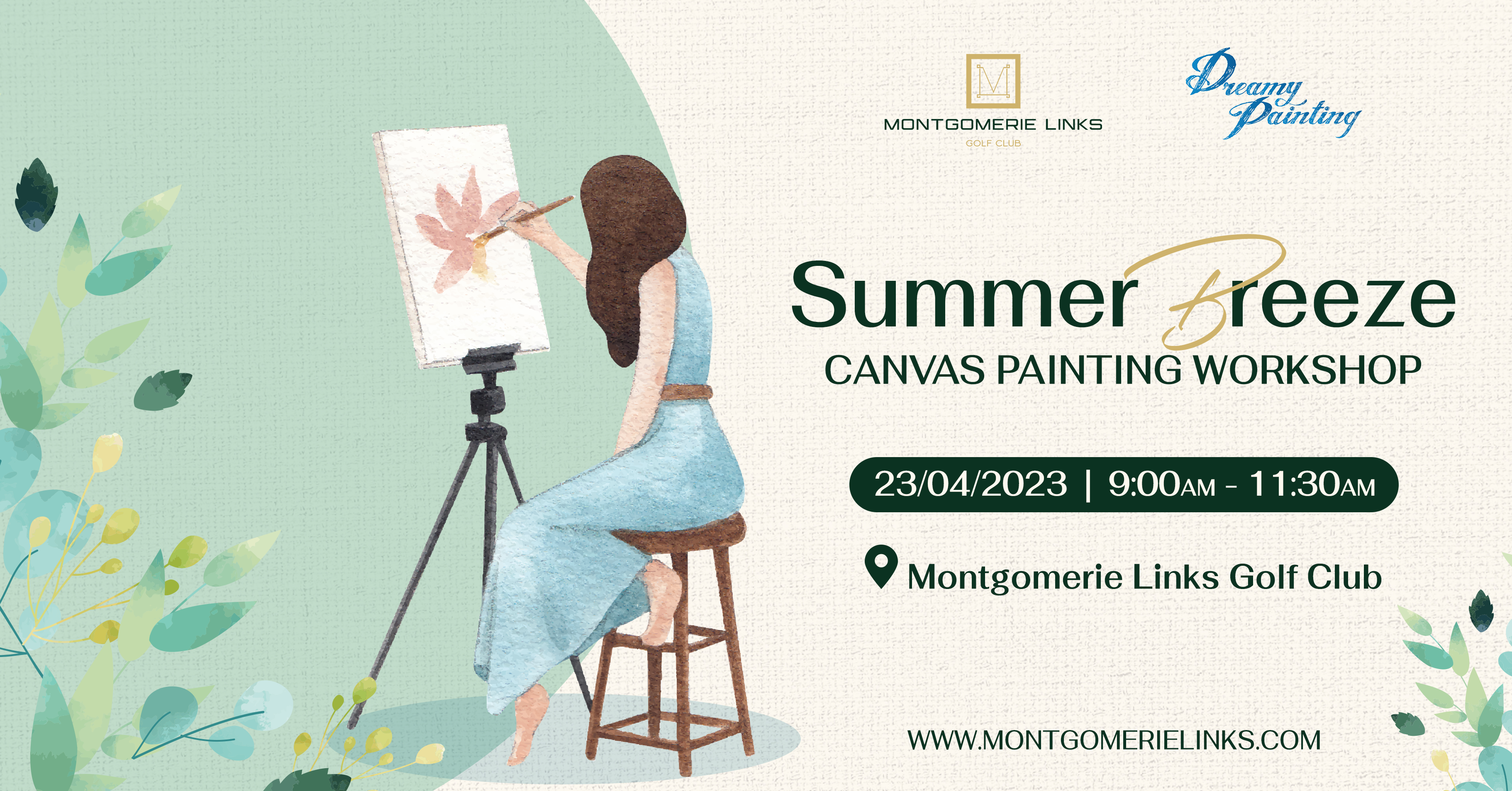 I. BIGGEST BENEFITS OF TAKING A PAINTING WORKSHOP
With the incredibly fast–paced living, it's not unusual to see how busy people are in their lives. Therefore, the painting workshop is"indispensable spiritual food" for youngers on weekends where even those who do not excel in art still have the chance to hold a brush and be creative with color.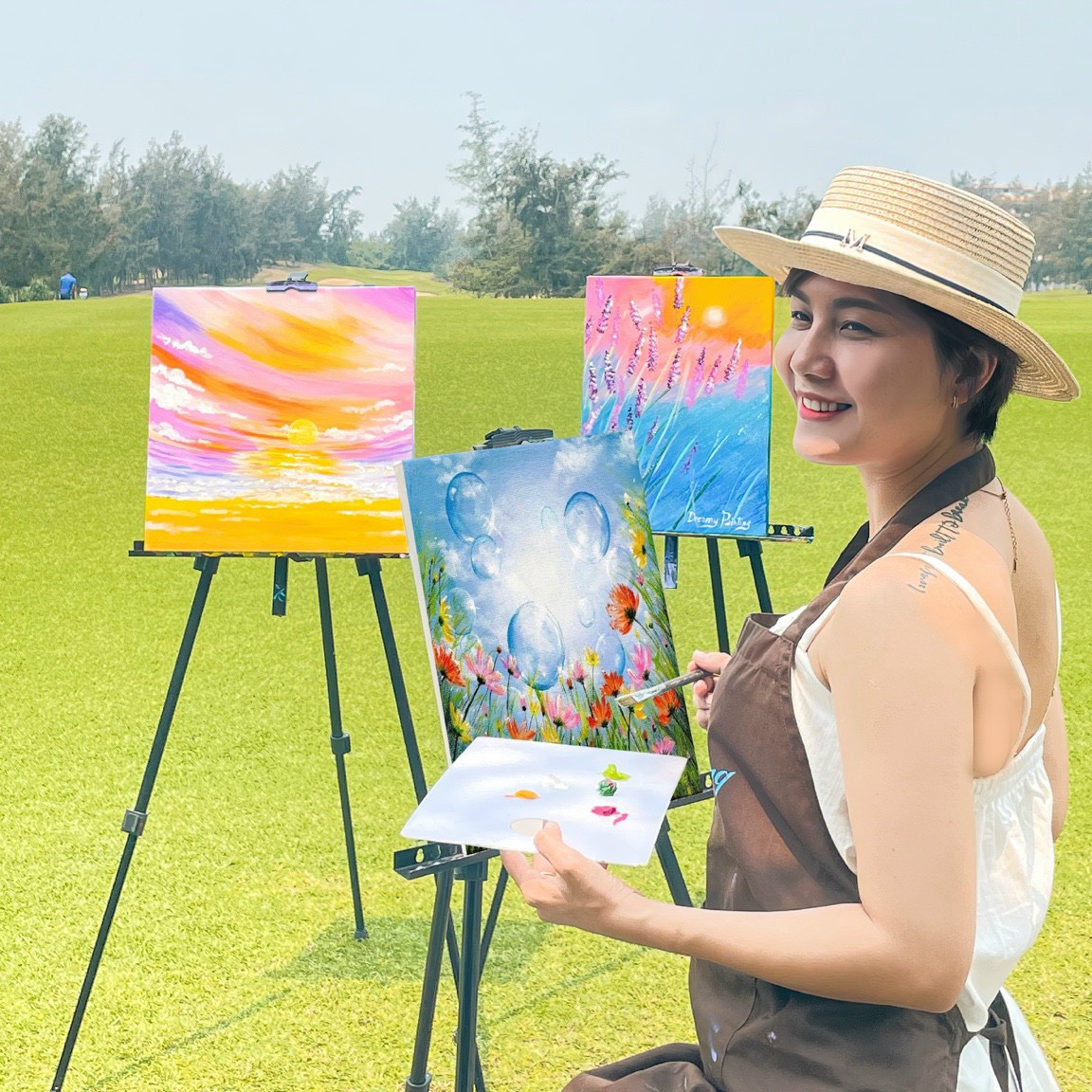 Diest Wehbe, who is a well-known British educator, has demonstrated that spending an hour painting will relax better than 9 hours watching entertainment programs in his research. This is also the reason why people who participate in painting workshops feel excited and have positive energy after experiencing it.
In addition, participating in workshops such as painting is also a chance to meet and gossip with new friends, or to heat up your love life.
II. CANVAS PAINTING WORKSHOP "SUMMER BREEZE" - REST UP WEEKENDS AT MONTGOMERIE LINKS GOLF CLUB
Following the success of the "Scent from Nature" - Candle Workshop taking place on March 5, 2023, Montgomerie Links Golf Club welcomes a glorious summer with a canvas painting workshop named "Summer Breeze". Our event continues our mission of creating exciting activities for all of you to explore the golf course.
Unlike the dry and tedious drawing lessons in class, the painting workshop which is in an open space and full of poetry, close to nature like Montgomerie Links Golf Club will surely give you a lot of inspiration. Occurring on Sunday, April 23, 2023, Montgomerie Links Golf Club collaborates with youngers who are passionate about painting and art from Dreamy Painting to create a new relaxing weekend experience in this event for art lovers. Hence, participants are able to make friends with paintbrushes, and palettes, enjoy the tea break with free-flow pastry and beverages, and especially take photos with their own painting at the heart of the golf course.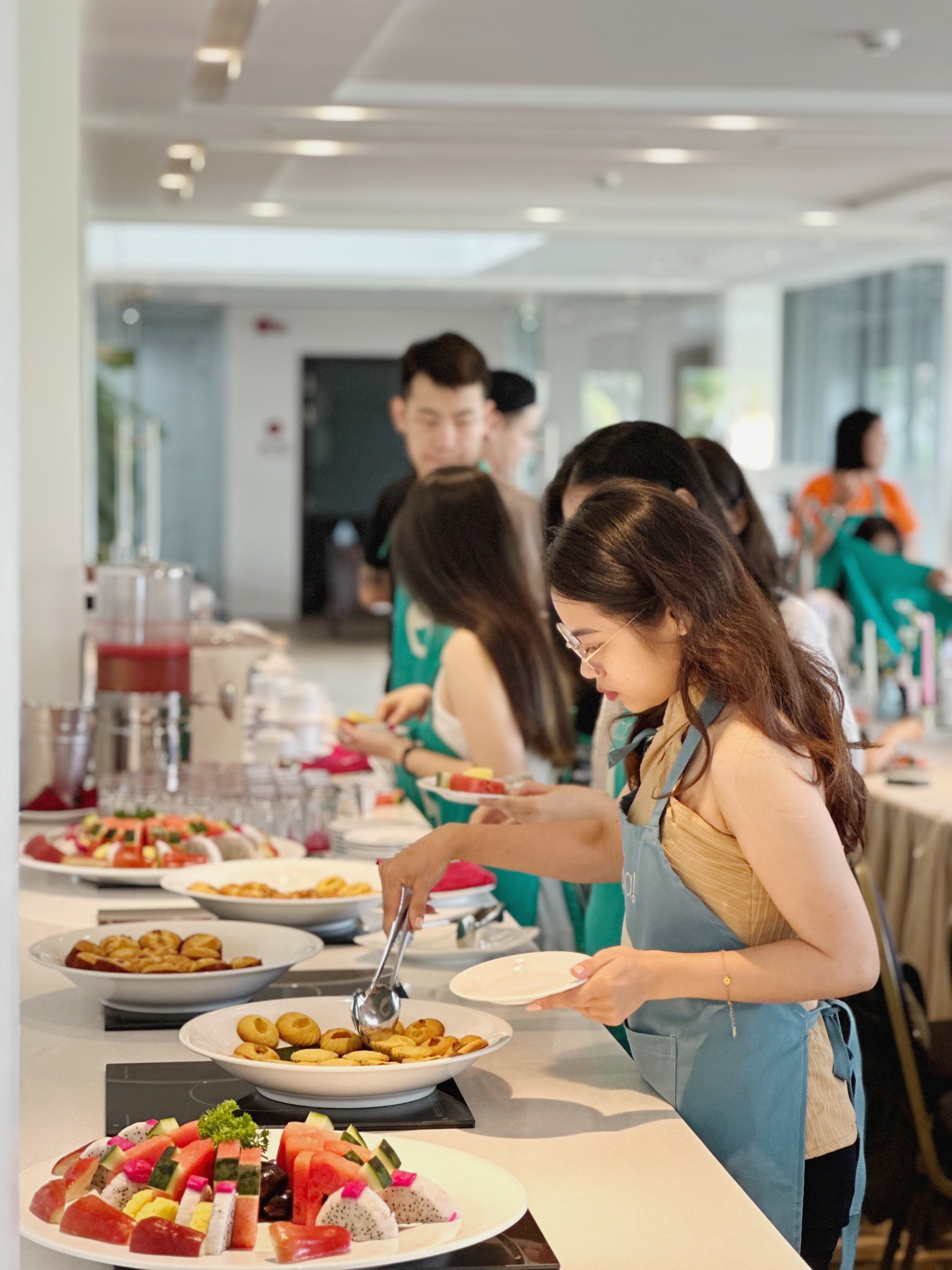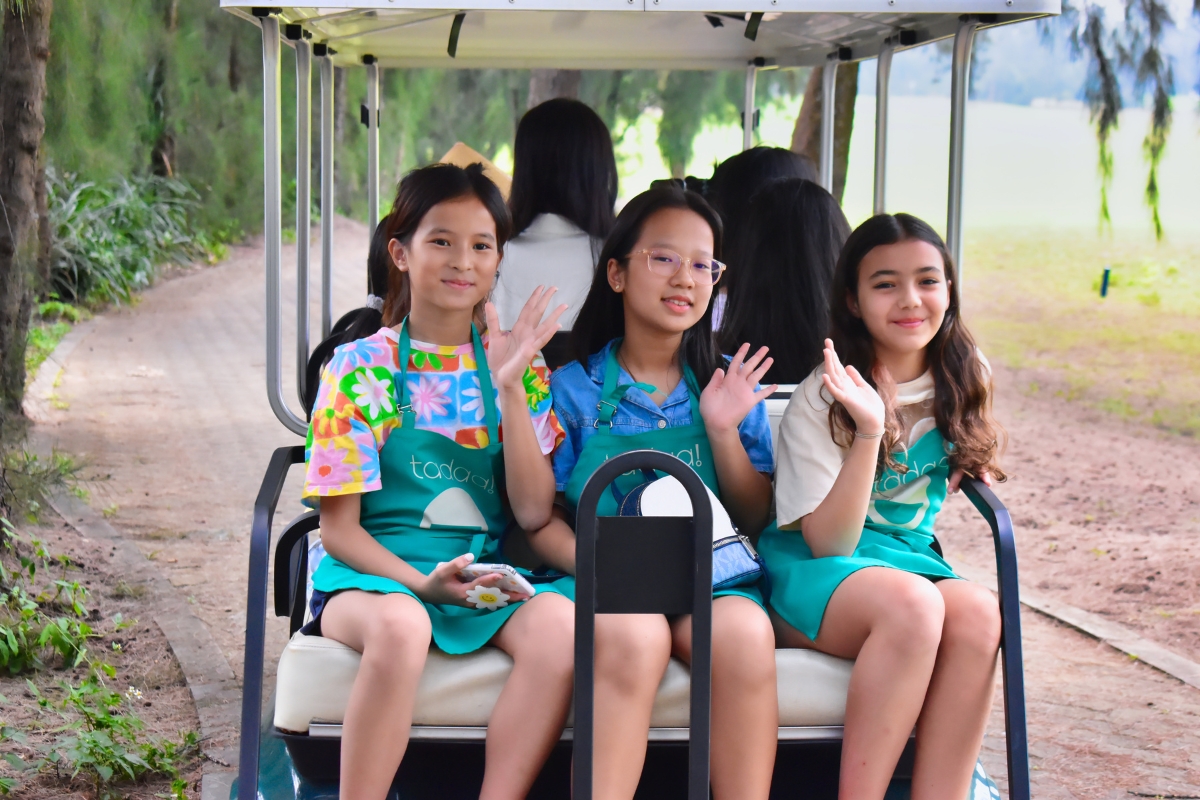 III. DETAIL INFORMATION ABOUT THE CANVAS PAINTING WORKSHOP "SUMMER BREEZE" AT MONTGOMERIE LINKS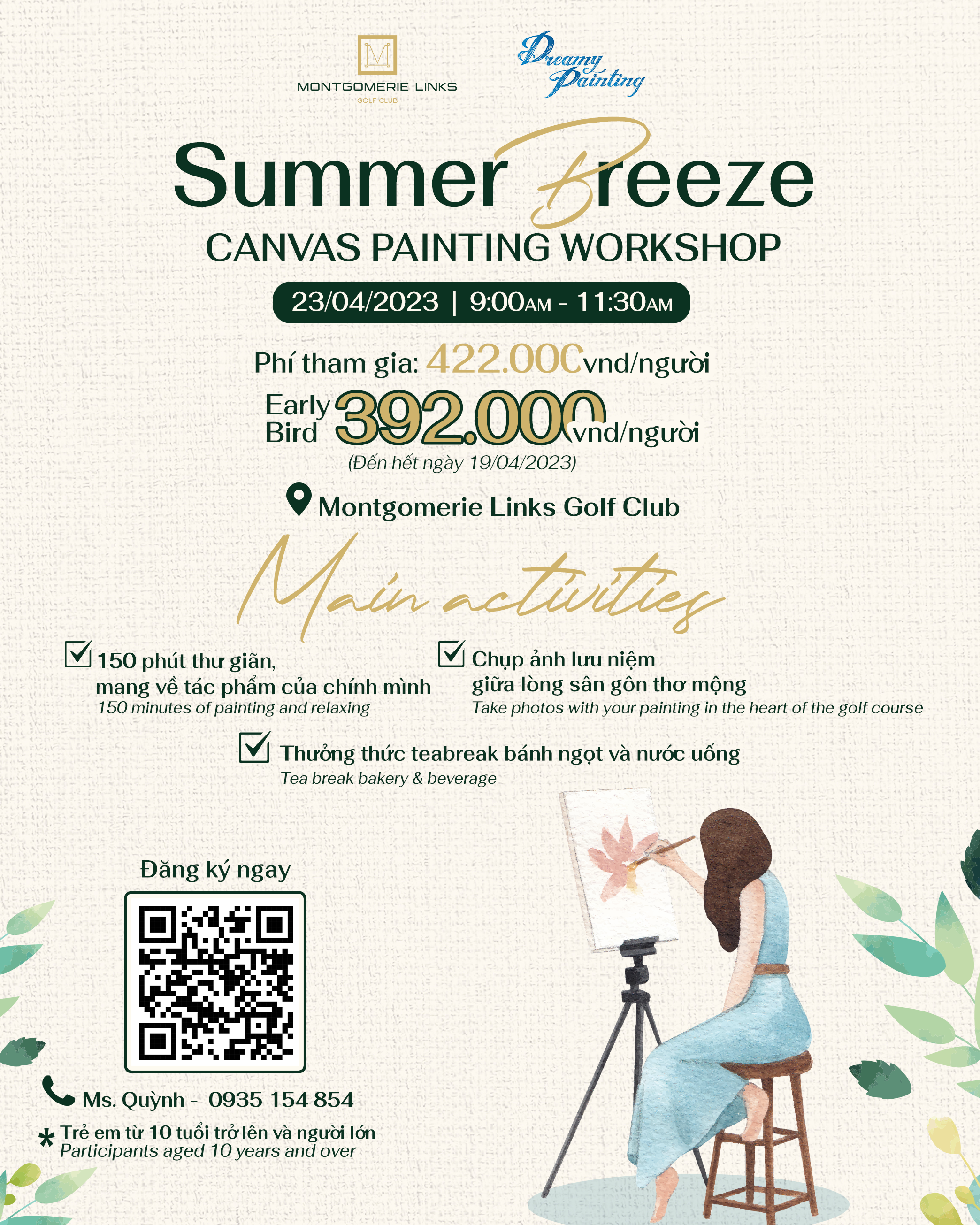 Time: 9:00 AM - 11:30 AM on Sunday, April 23, 2023
Venue: Montgomerie Links Golf Club
Material: Acrylic color, Canvas (40x40 cm)
Price: 492,000 VND / person
Early Bird: 392,000 VND/ person (until Wednesday, April 19, 2023)
Registration form: https://forms.gle/sMepKLQGkvqDnpBx6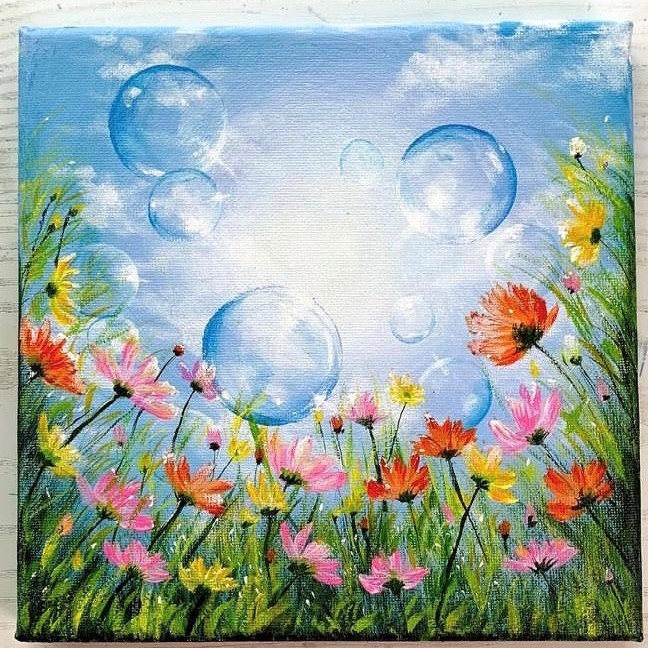 In particular, to maximize the benefits for participants, Montgomerie Links will provide a complimentary shuttle bus from Helio Center to the golf course.
CONTACT:
---
Montgomerie Links Vietnam, one of the projects in Mai House Hoi An Hotel & Resort, is the first golf club in Quang Nam Province – Da Nang, with an outstanding design of 18 holes by Colin Montgomerie. The five–star Mai House Hotel & Resorts is invested in and constructed by TBS Land. "Mai house with love" is a message we would love to bring to all the guests warmly caring and loving journey that leads to memorable delights. Every corner of the hotel and resort is taken carefully by the designers and constructors. To make sure everyone feels at their home.