IMPRESSIVE MOMENTS AT THE WORKSHOP "WEAVING SUNSHINE - EMBROIDERING FLOWER" IN THE HEART OF MONTGOMERIE LINKS GOLF CLUB
May 16, 2023
Posted by My Ly
Last Sunday, May 7, 2023, the workshop "Weaving Sunshine - Embroidering Flower" at Montgomerie Links took place successfully with full of emotions and memorable moments.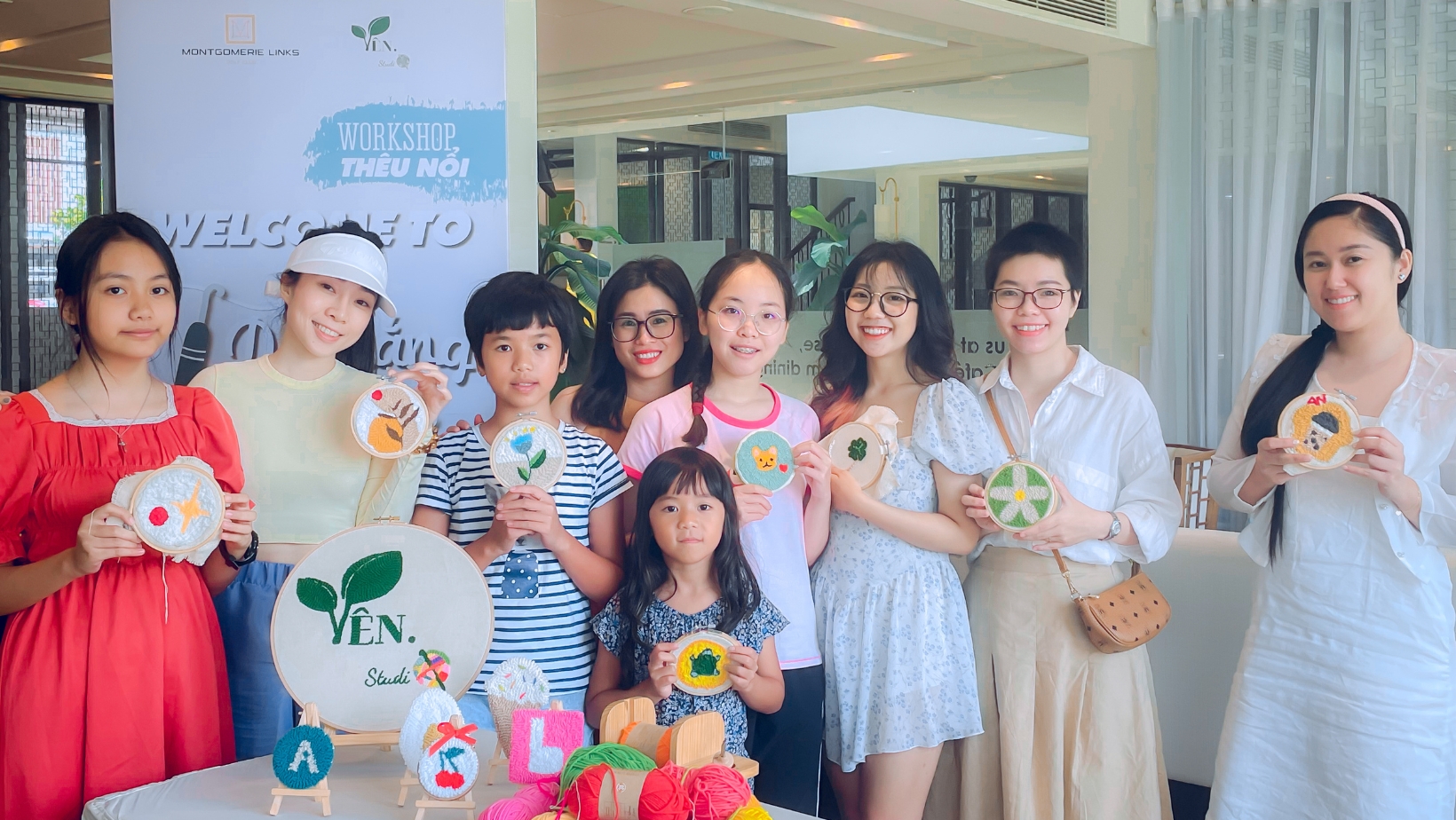 Coming to the Workshop, many of the participants are exposed to embroidery for the first time, meticulously creating items with their own personal characters. There are trending tulips, adorable cats, or comical avocados, which not only have high aesthetics but also are decorative items in little pretty rooms.
Ms. Nguyen Anh Tuyet, the founder of Yen Studio, shared that as a bank officer, embroidery has become her passion to let off some steam after nerve-racking situations. It is a therapy for her mood and can be seen as one of the best ways to practice patience and control her emotions. With the desire to spread positive messages and bring them closer to youth in Da Nang and Quang Nam cities, she spends her weekend time organizing workshops, meeting the participants in the hope of "a therapy of emotional healing", granting peaceful energy, and doing wonder for the soul.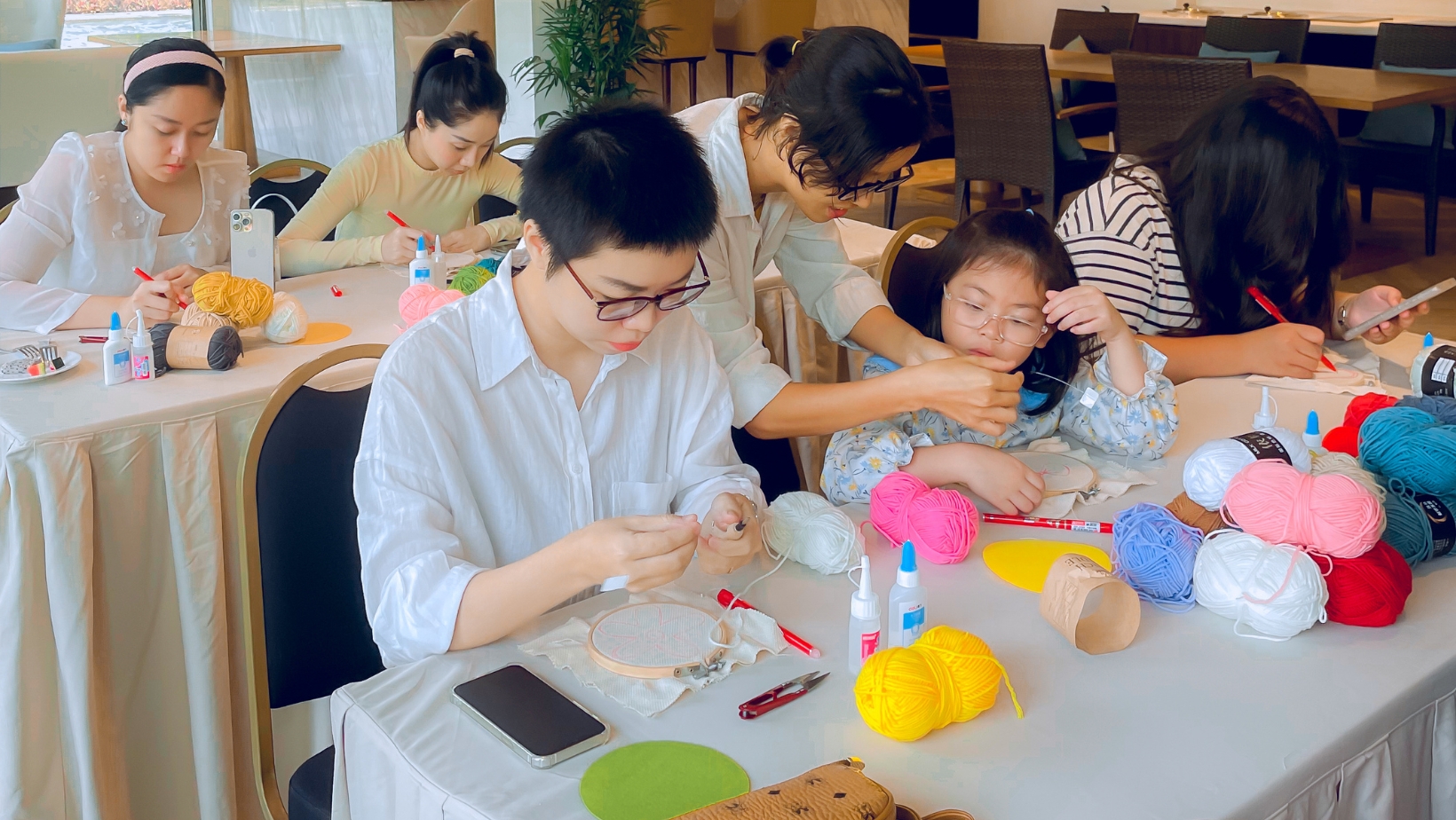 Hopefully, this workshop which was held at Montgomerie Links Hotel & Villas not only helped you gain some basic knowledge and tips on embroidery but also become an ideal space for everyone to unwind last week.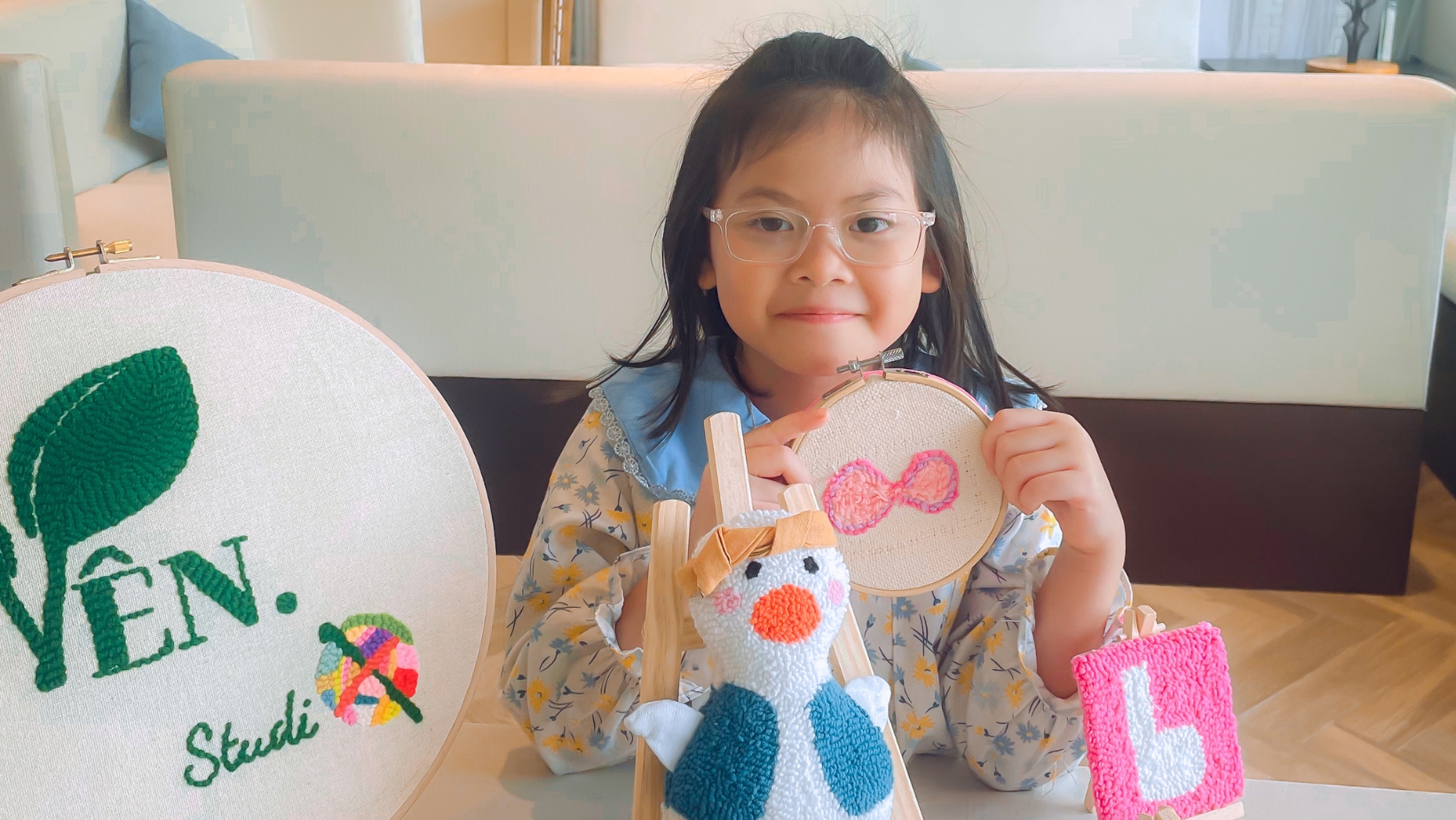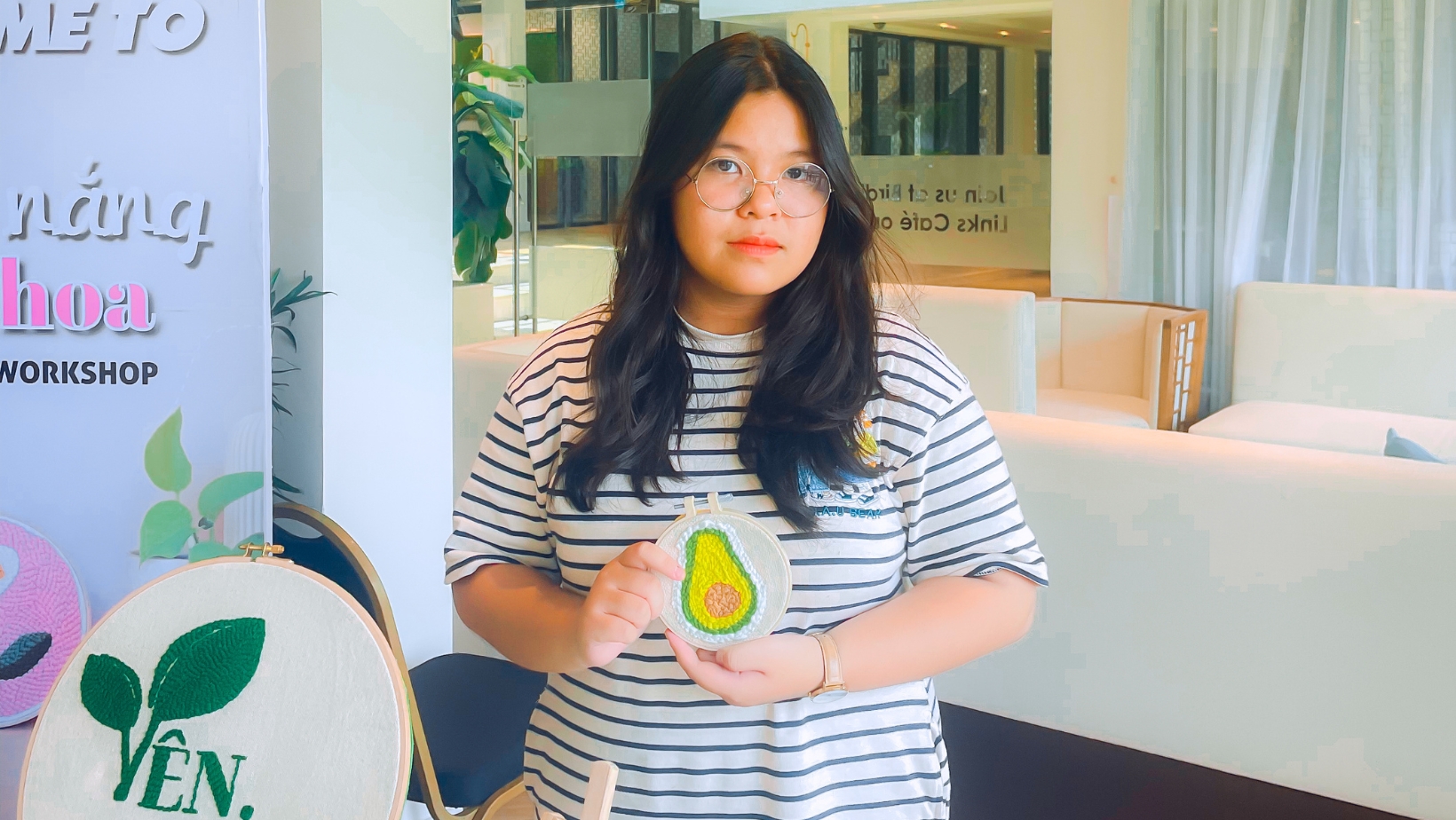 CONTACT TO COOPERATE WORKSHOPS:
Ms. Quỳnh:
0905 154 854
Email:
sm@montgomerielinks.com
---
Montgomerie Links Vietnam, one of the projects in Mai House Hoi An Hotel & Resort, is the first golf club in Quang Nam Province – Da Nang, with an outstanding design of 18 holes by Colin Montgomerie. The five–star Mai House Hotel & Resorts is invested in and constructed by TBS Land. "Mai house with love" is a message we would love to bring to all the guests warmly caring and the loving journey that leads to memorable delights. Every corner of the hotel and resort is taken carefully by the designers and constructors. To make sure everyone feels at their home.