BEING AN "ARTIST" AT SUMMER BREEZE PAINTING WORKSHOP ONE DAY
April 30, 2023
Posted by My Ly
After the success of the
Scent from Nature Candle Workshop
, in the extravagant space of the Bistro Restaurant at Montgomerie Links Hotel & Villas restaurant, the canvas painting workshop continued to receive enthusiastic responses from participants on the morning of April 26, 2023.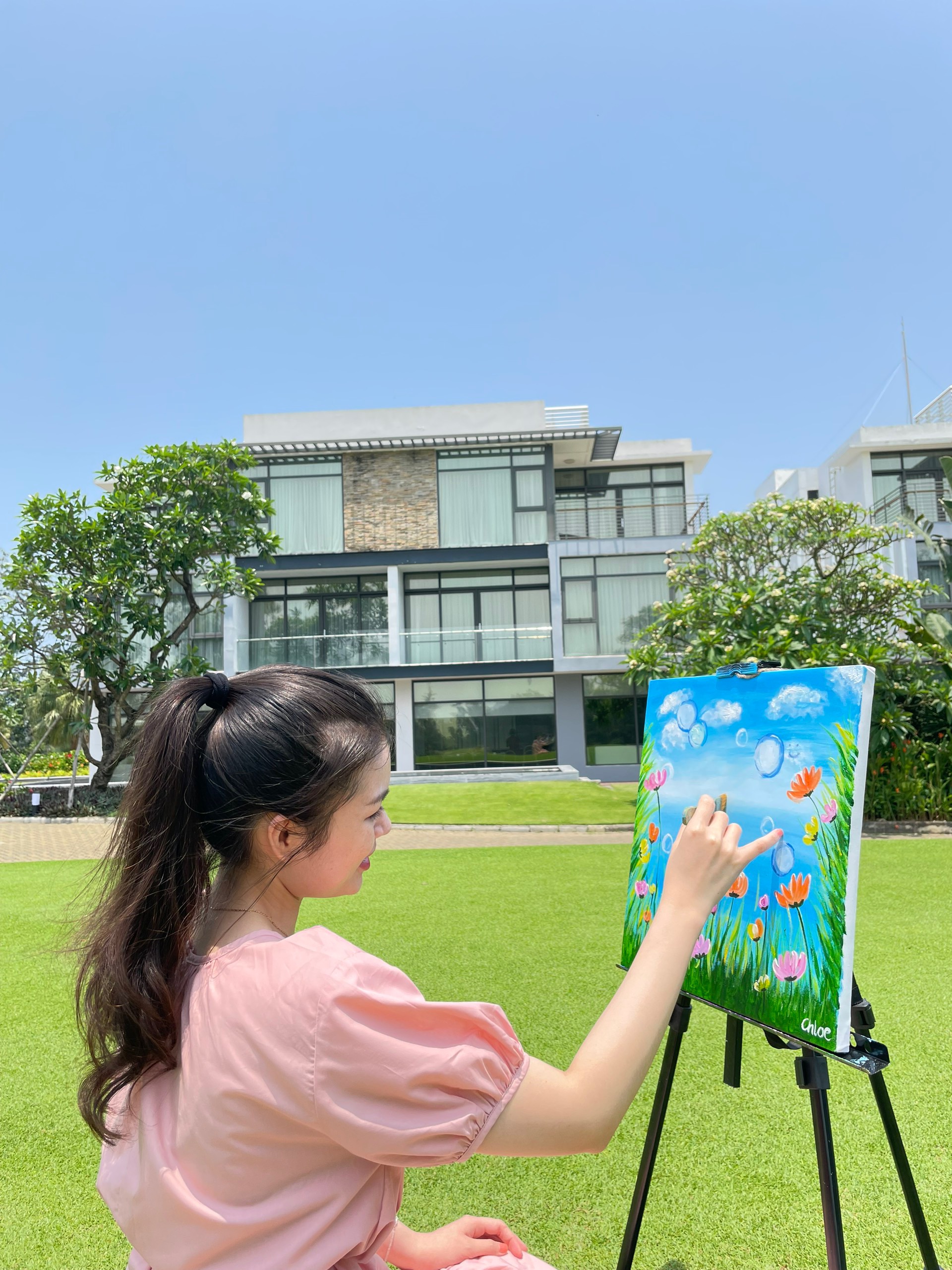 PICTURESQUE VENUE TO PAINT IN MONTGOMERIE LINKS GOLF CLUB
On a sunny weekend, Summer Breeze was held at the Bistro restaurant of Montgomerie Links Hotel & Villas, overlooking the 10th, 13th, and 14th holes. Drinks, free-flow pastry, beverages, and fruit were well prepared to recharge the energies of the 20 participants to enjoy this painting workshop. We were delighted when they were full of joy and excitement before the workshop.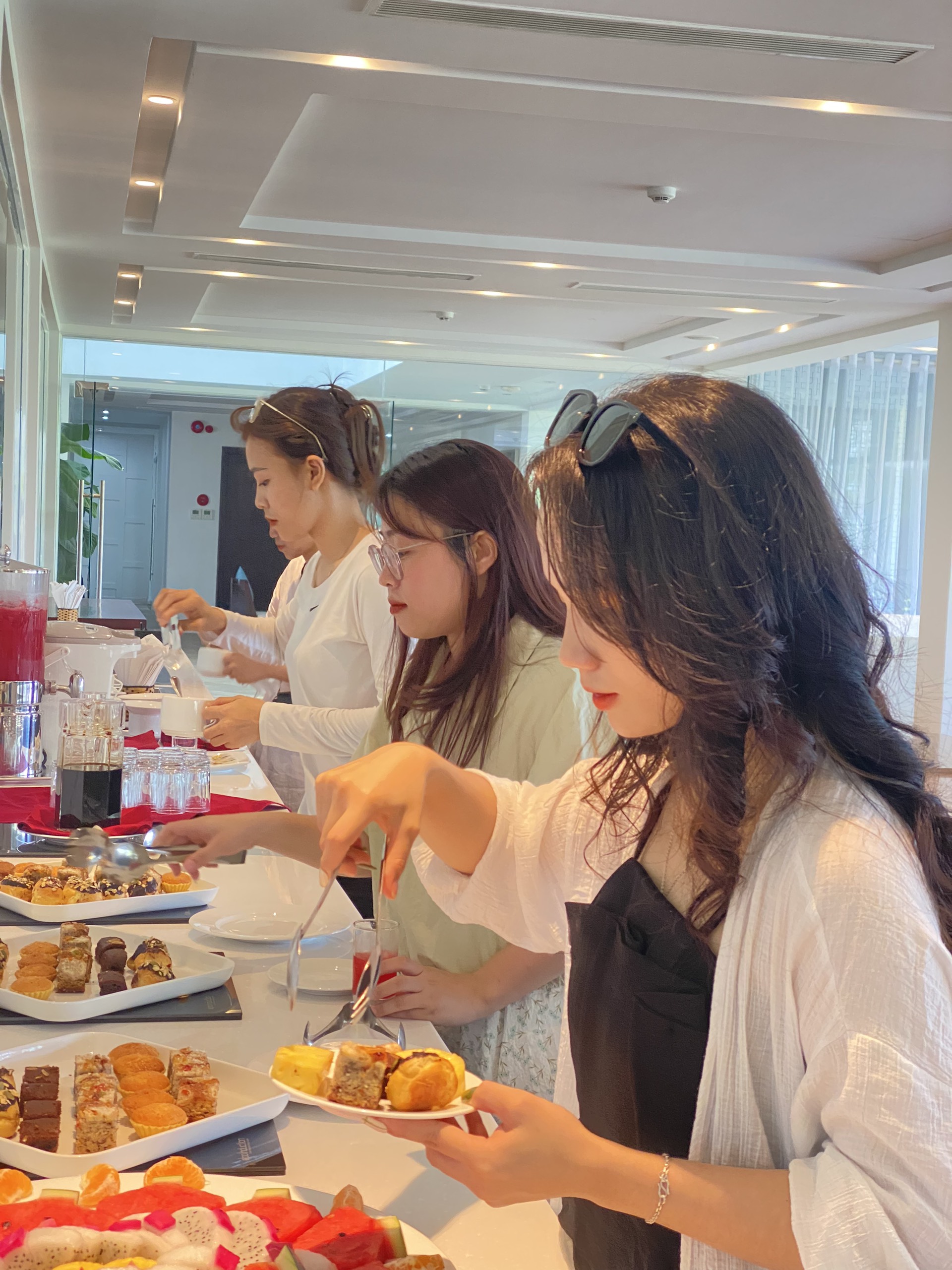 DREAMY PAINTING'S TEACHERS ARE FRIENDLY, DELIGHTFUL, AND PATIENT
Dreamy Painting prepared fully from easels, picture frames, paint, paint brushes, brush cleaning cloths, to aprons for participants. 20 participants with different ages and talents but all sharing their passion for painting and immersing themselves in brushes and colors, with the blue of the sky and the water bubbles, the green of the grasses especially the multi-colored flowers add vivid the summer painting with the individual story of each "artist".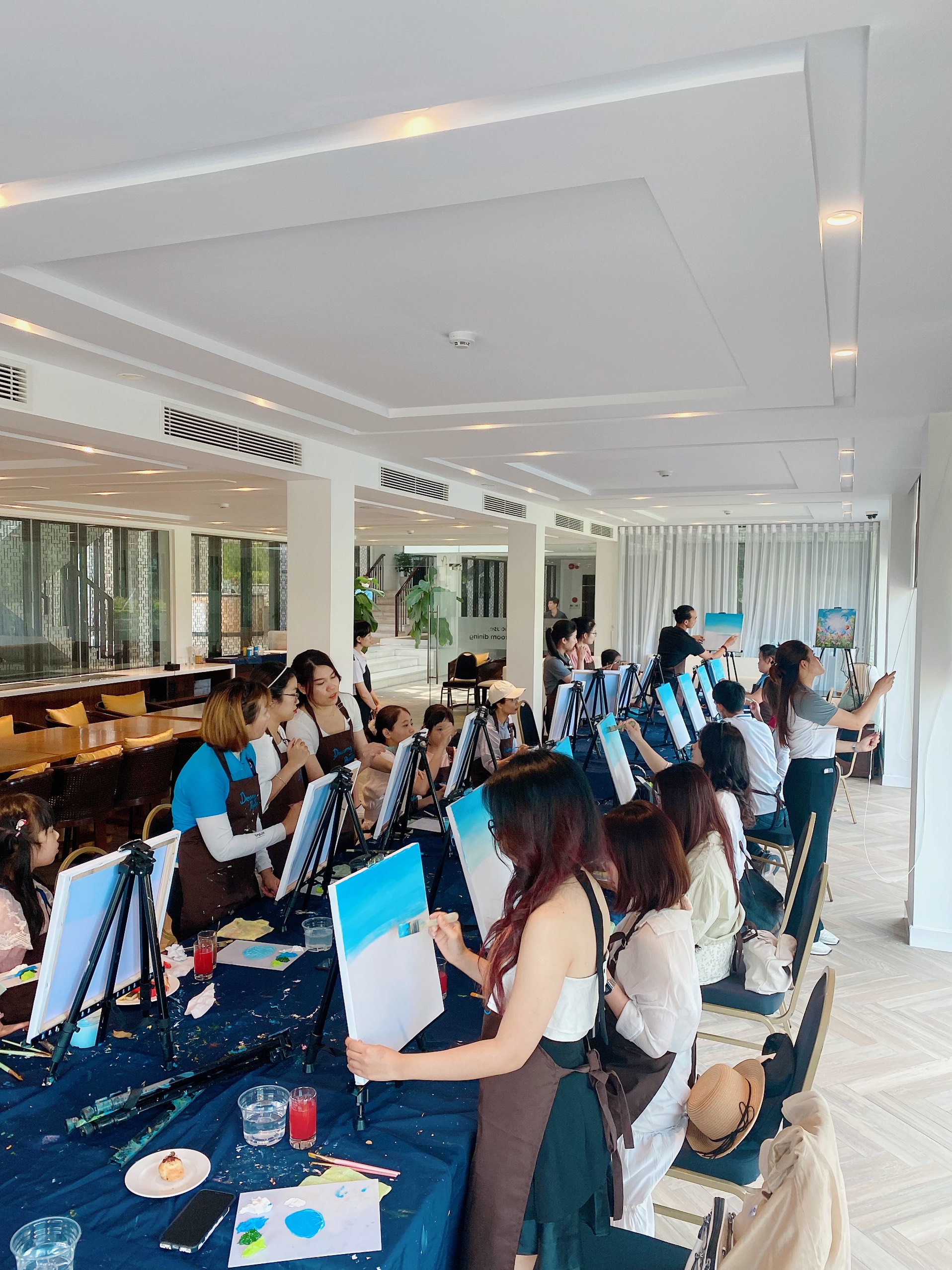 After nearly 3 hours, they completed their own work and took photos to save a memorable weekend at Montgomerie Links Golf Club.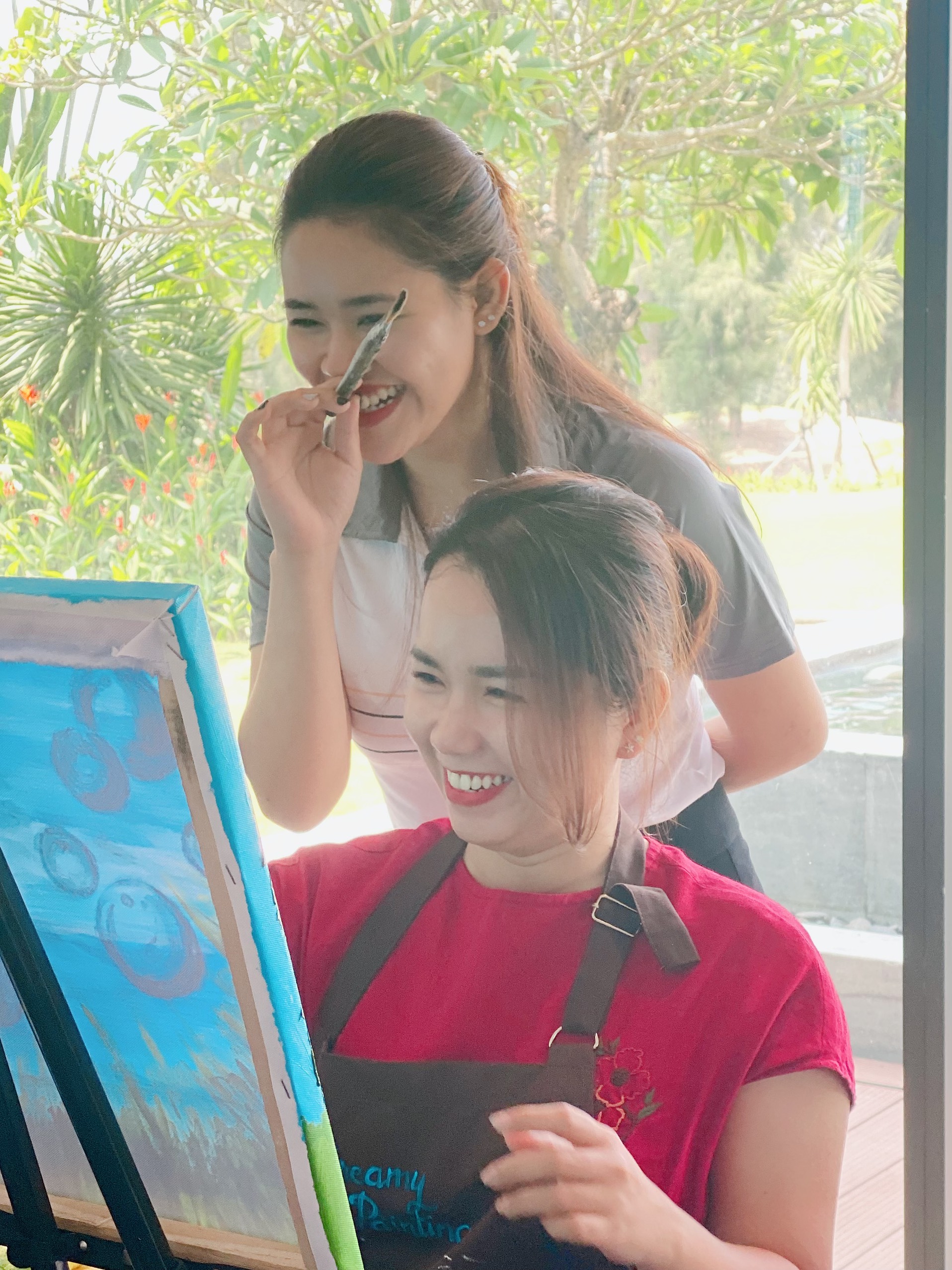 Let's look back at the memorable moments with Montgomerie Links and admire their gorgeous finished paintings!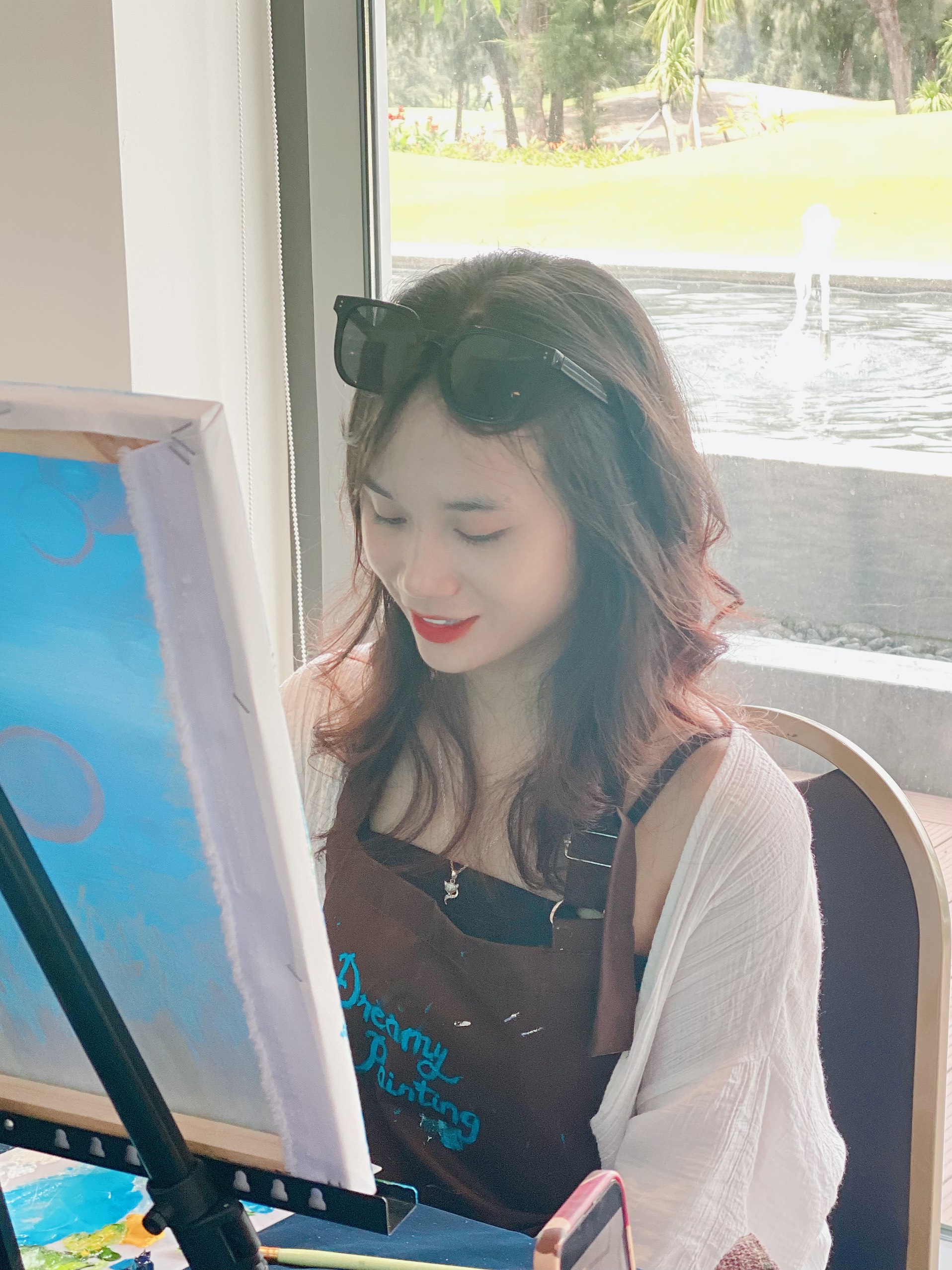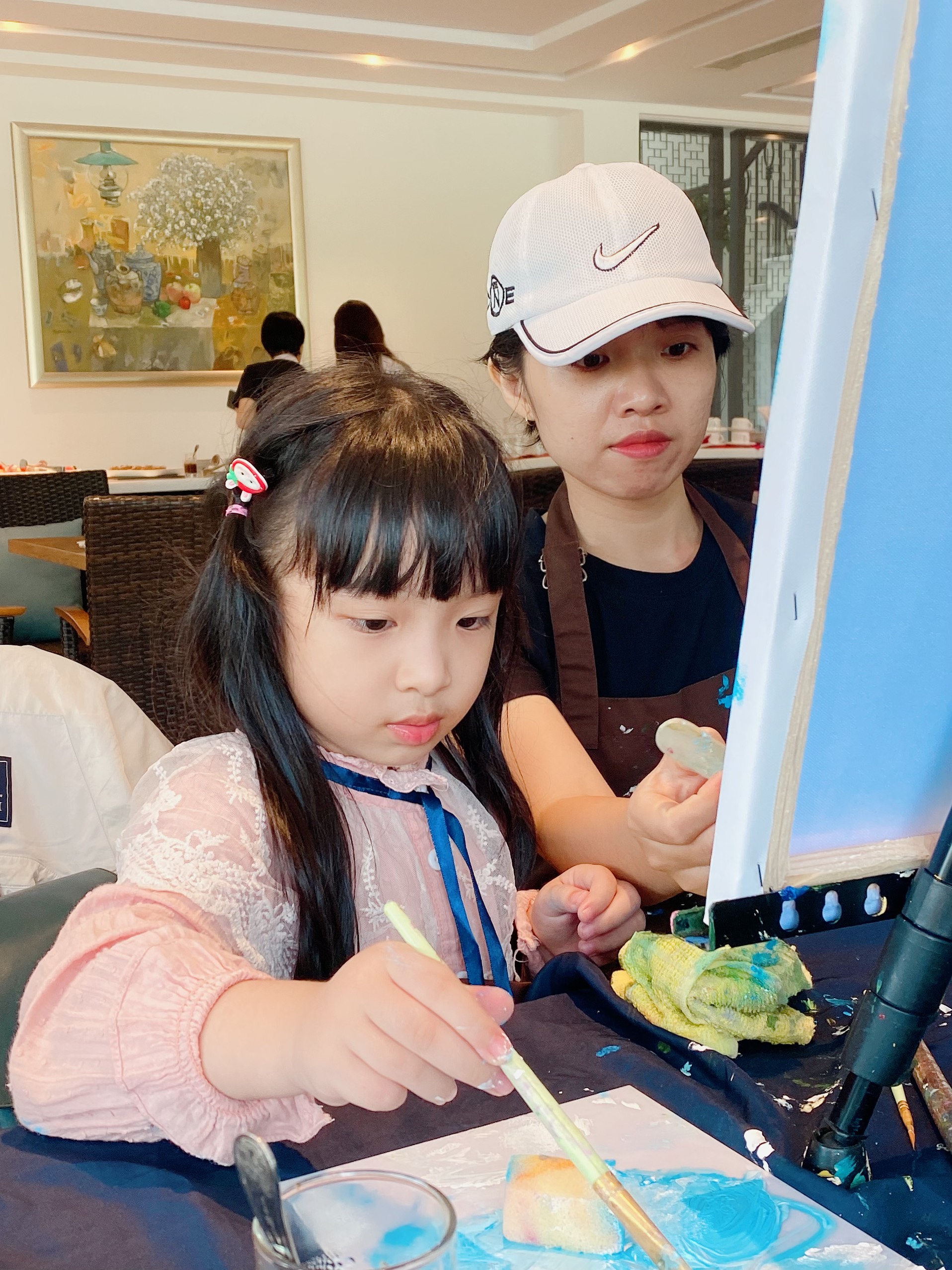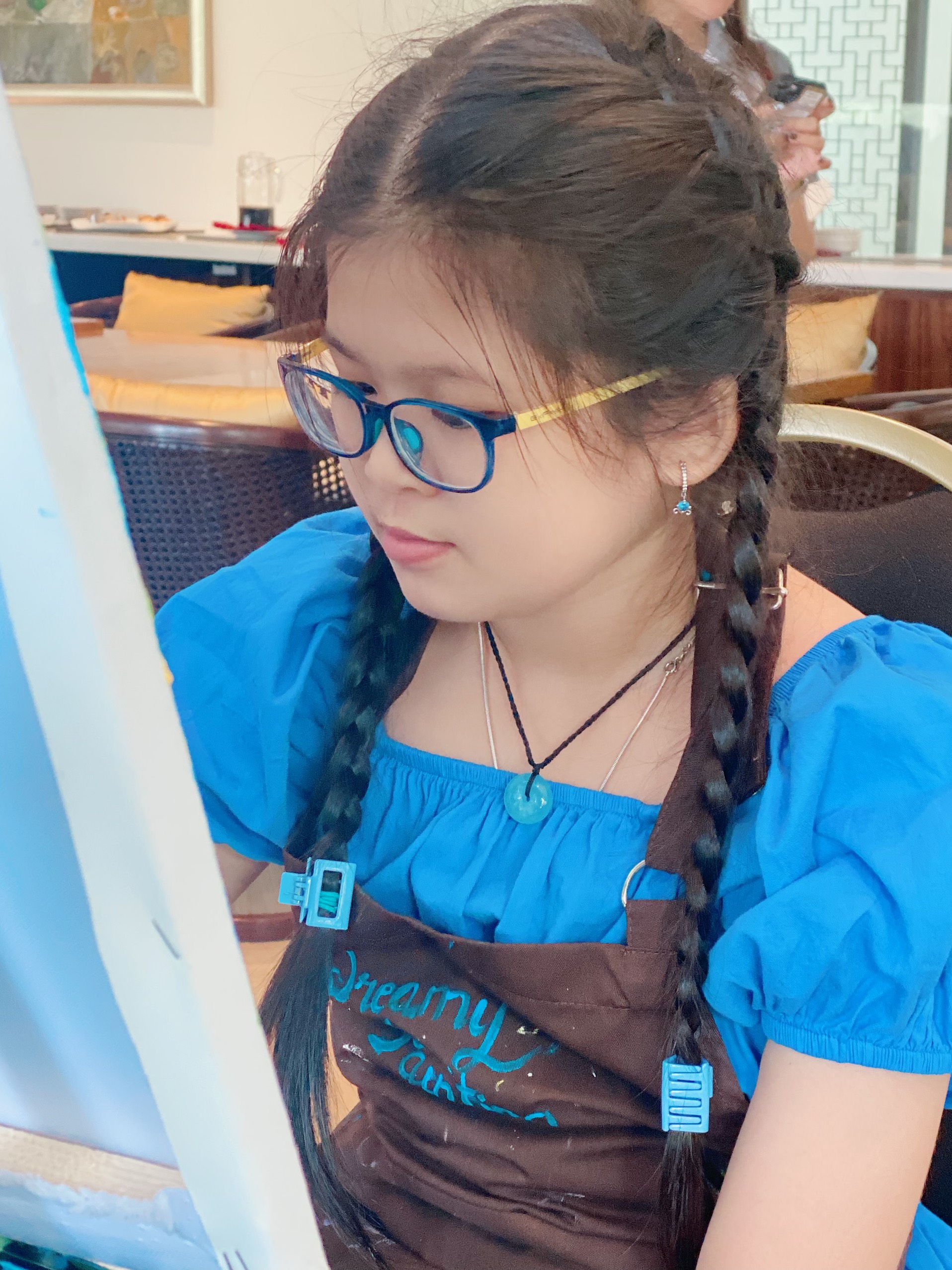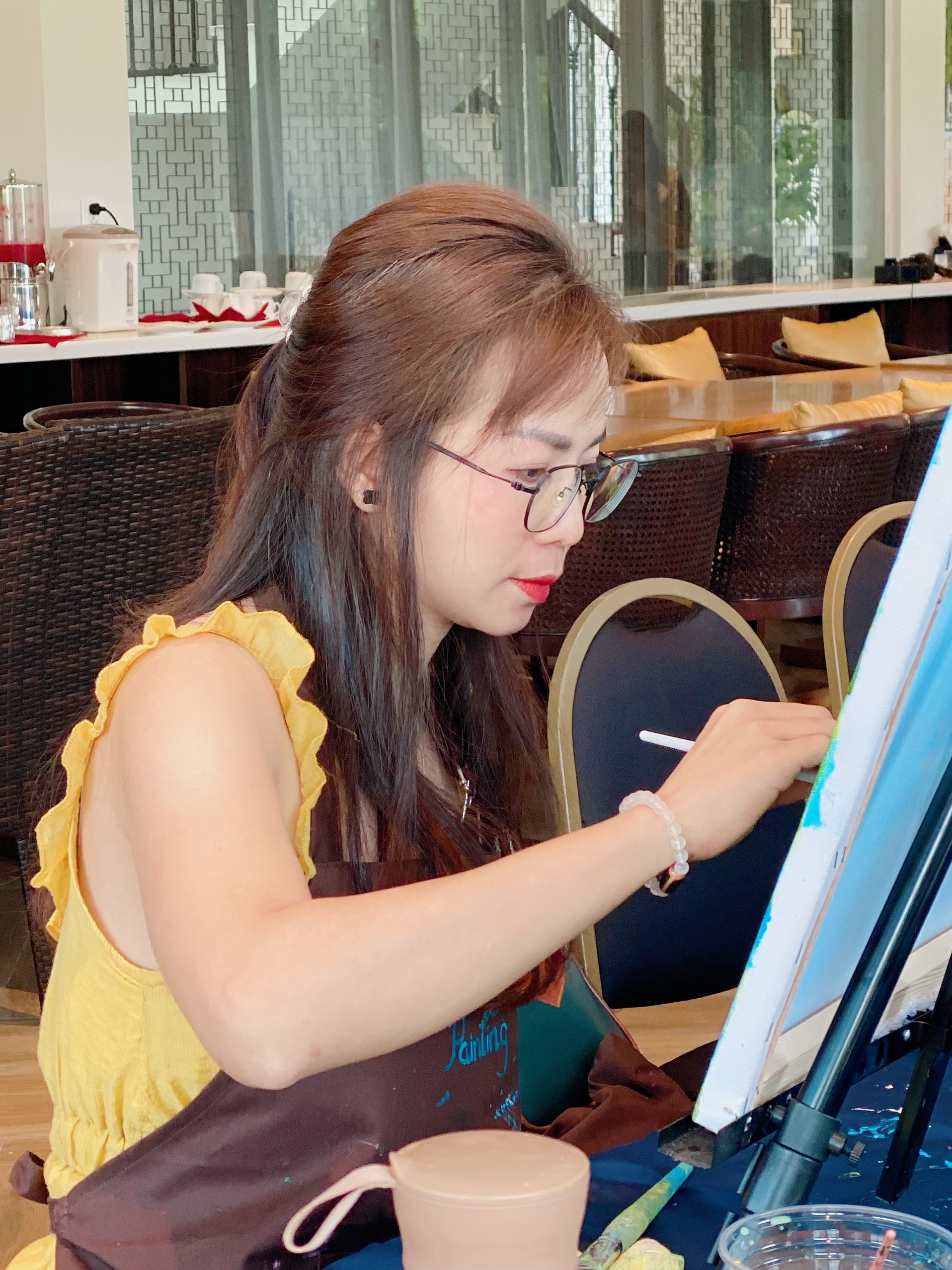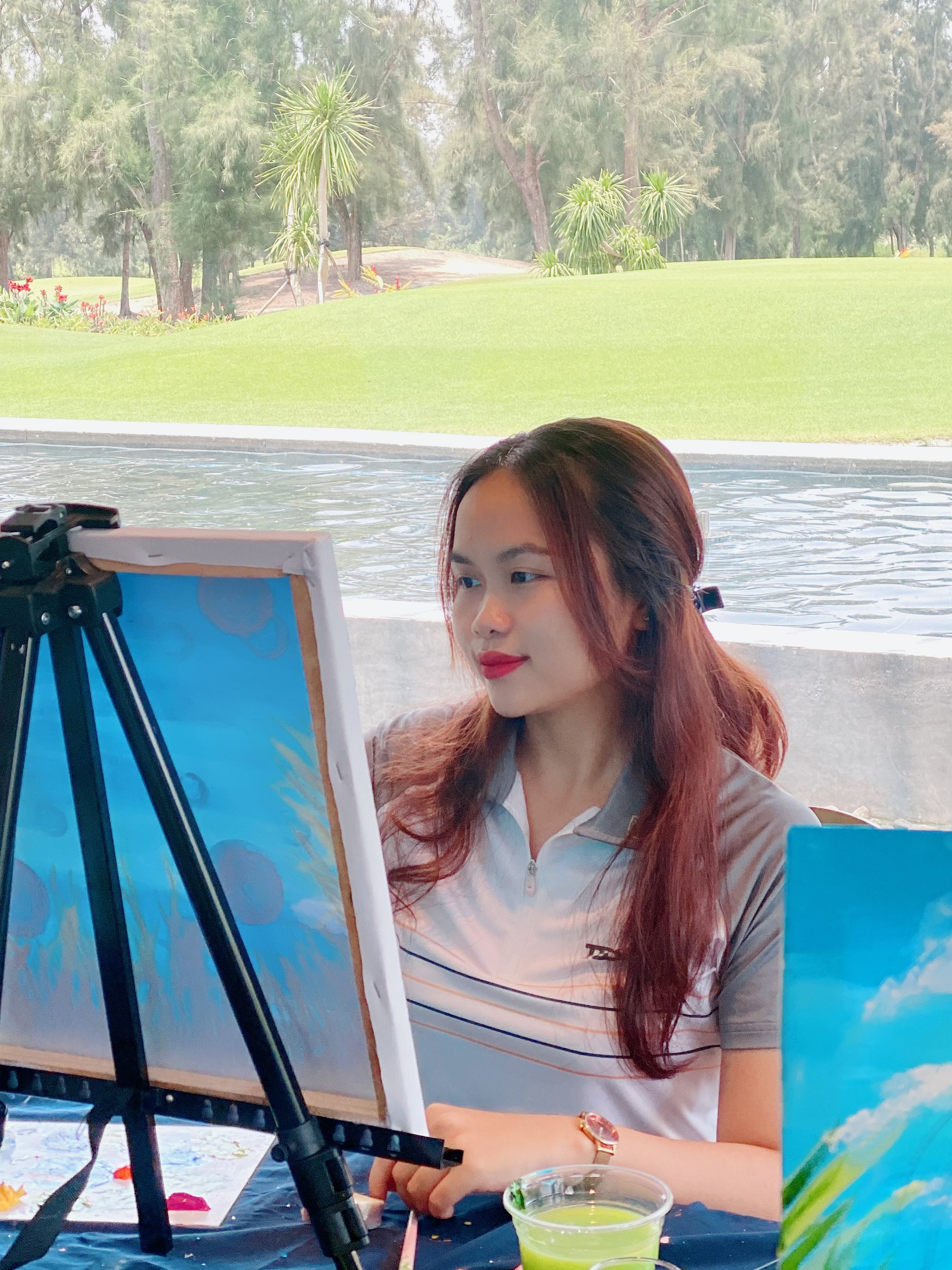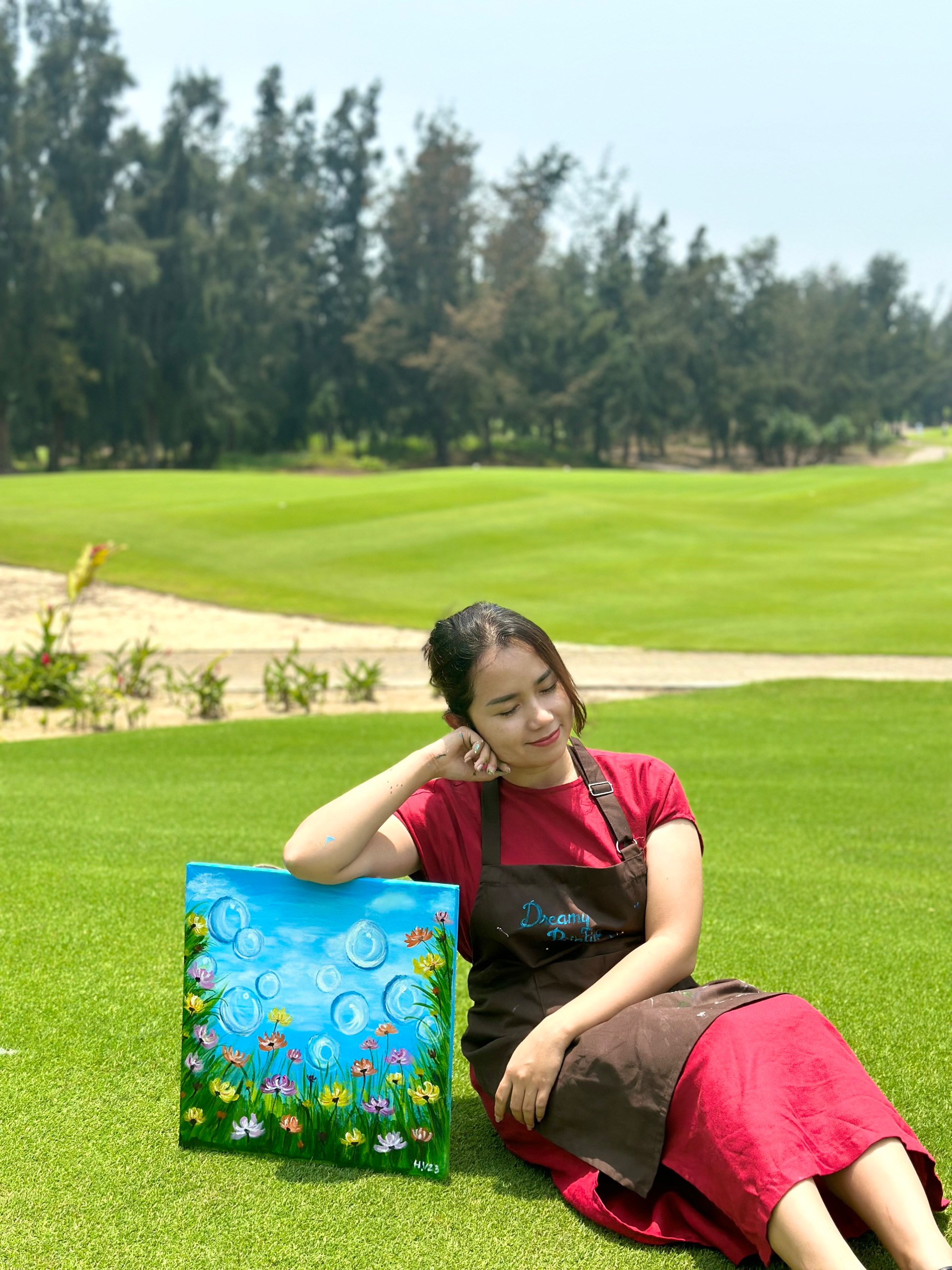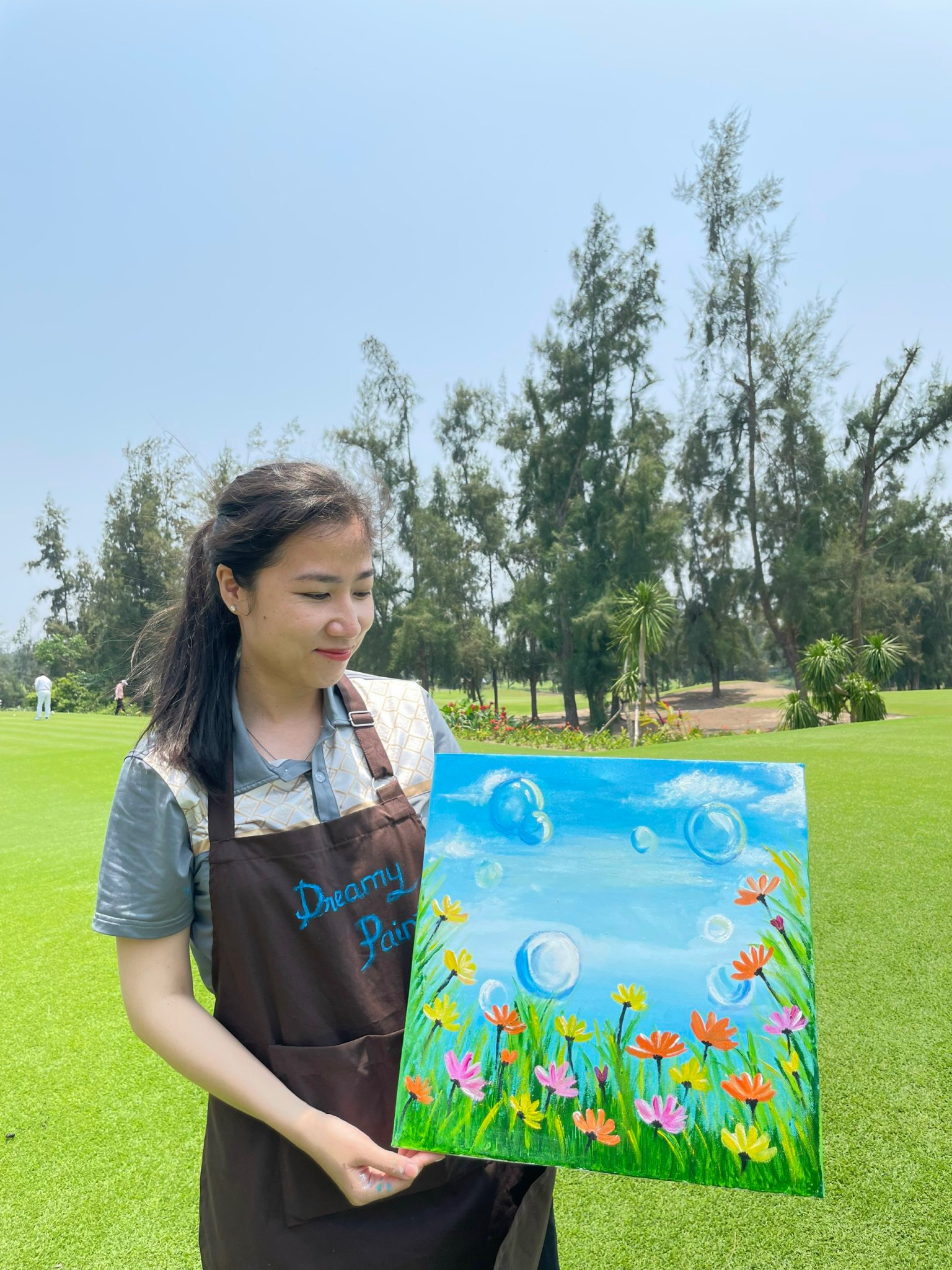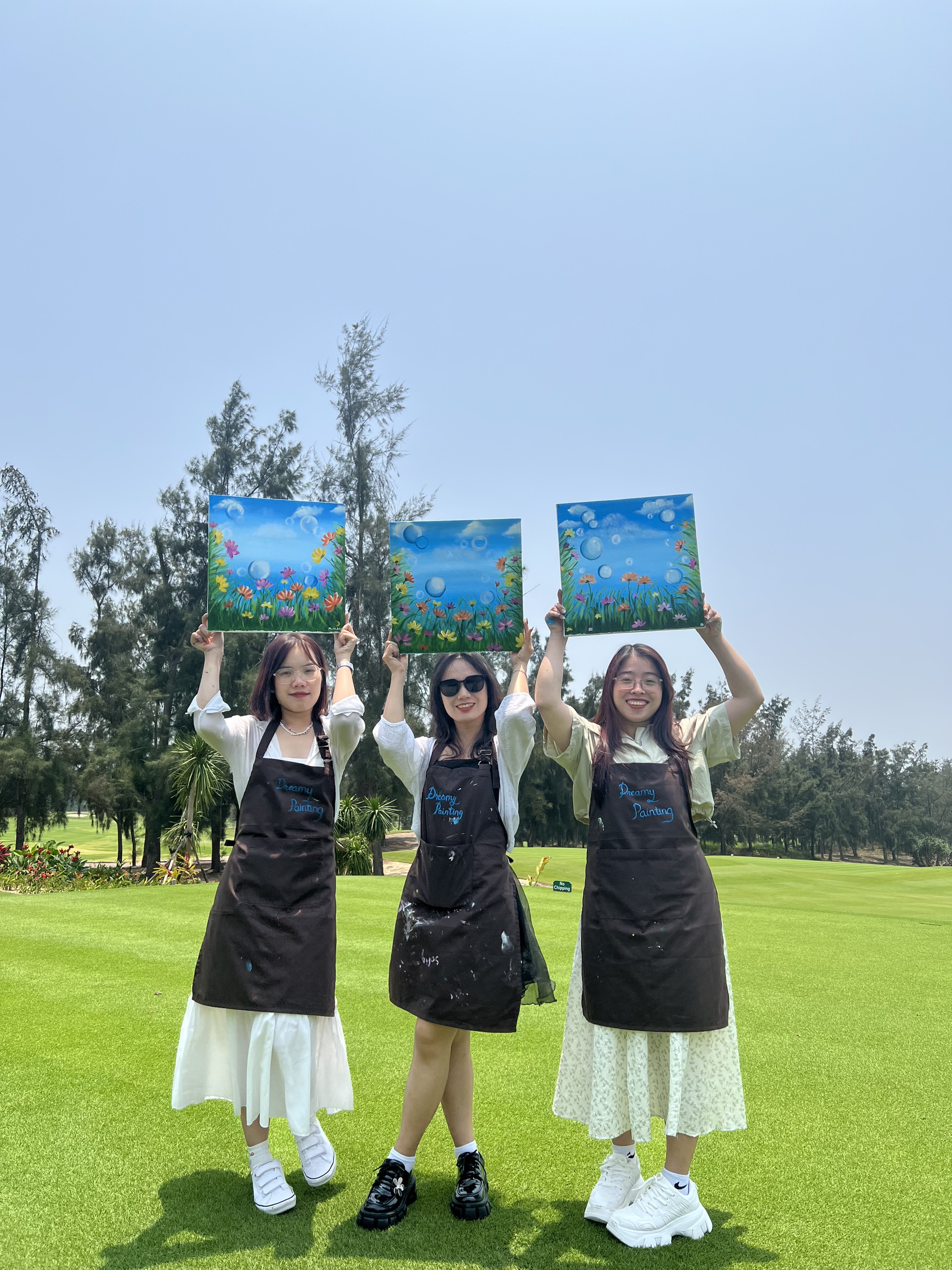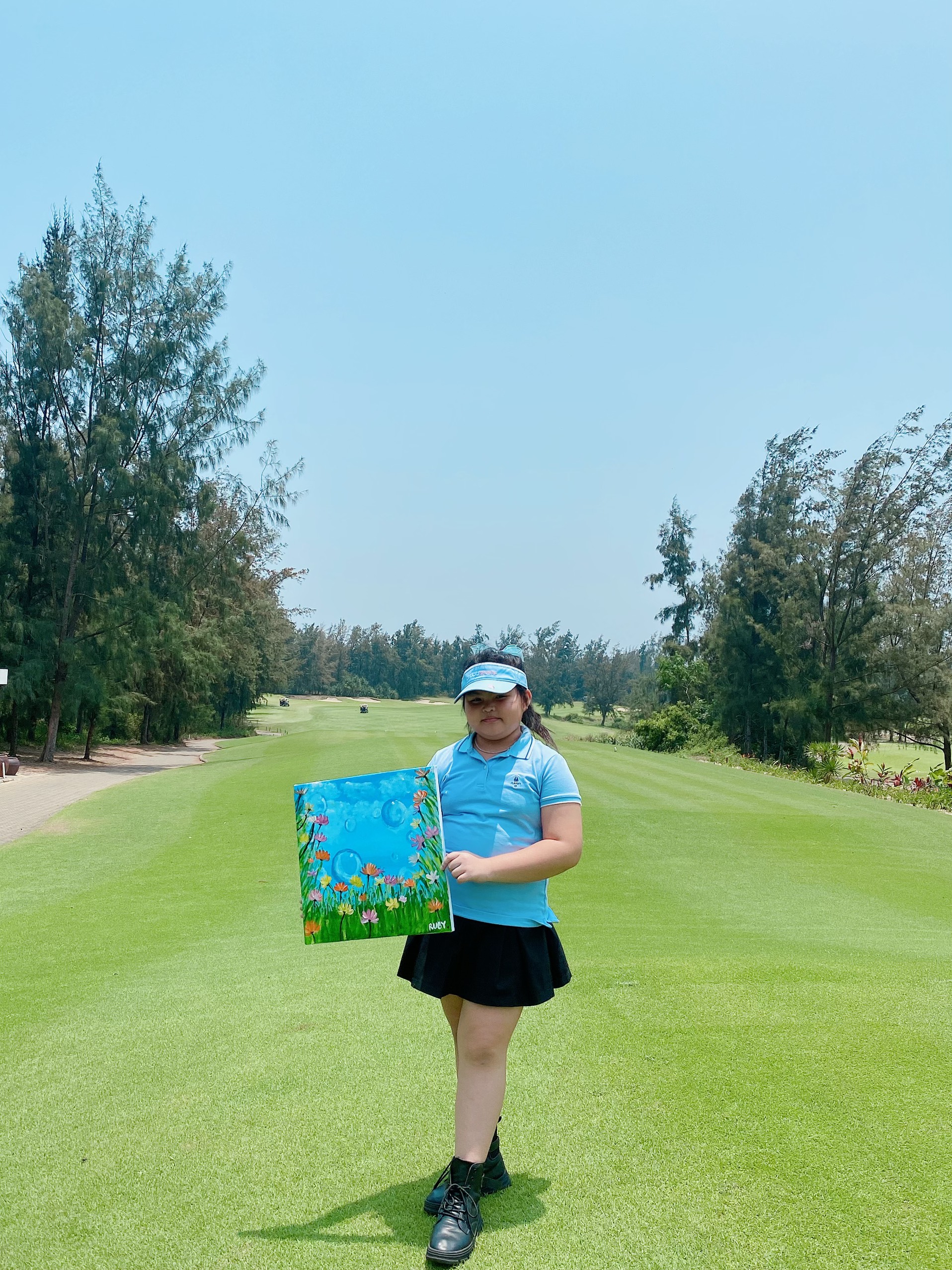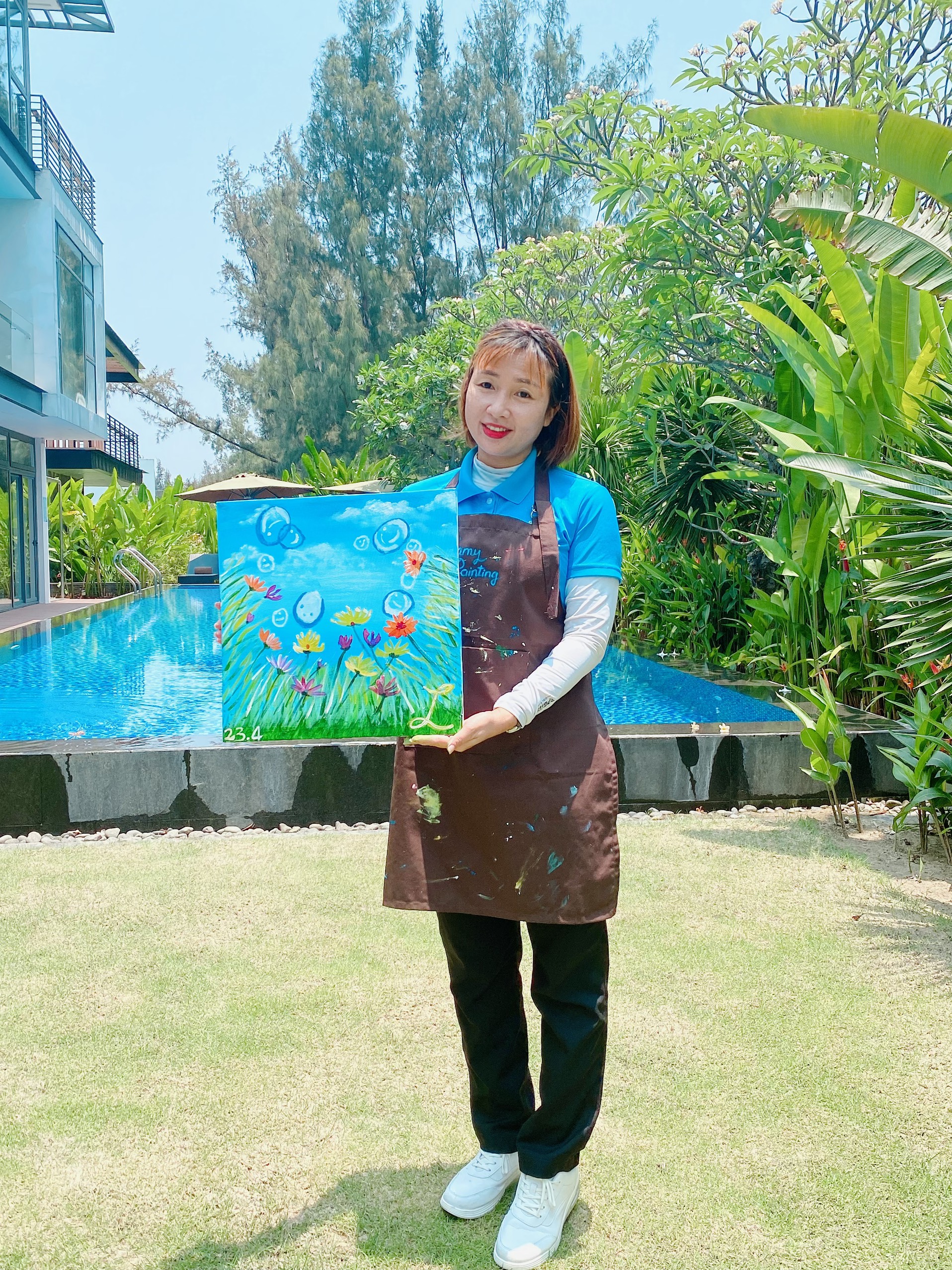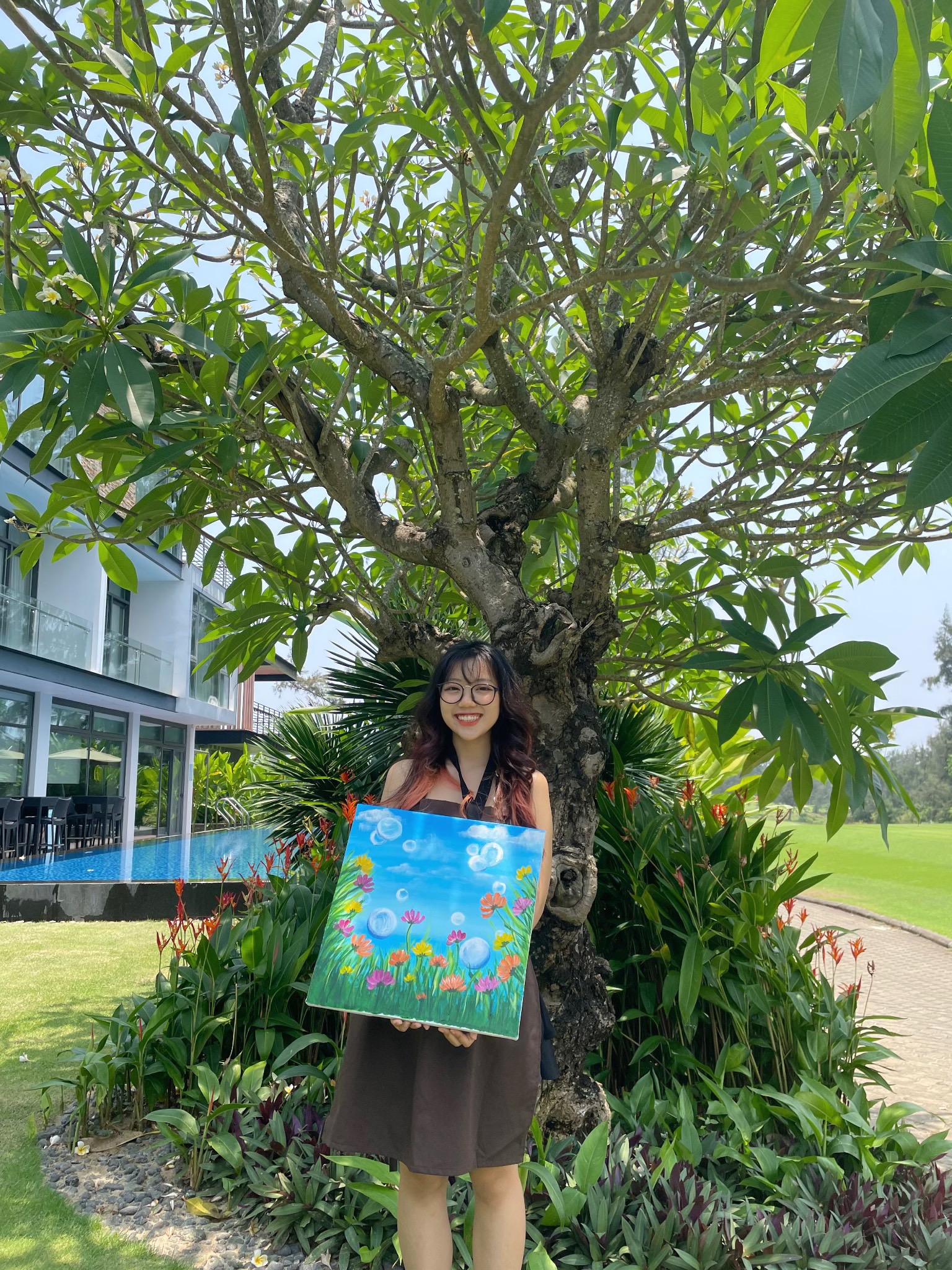 ---
Montgomerie Links Vietnam, one of the projects in Mai House Hoi An Hotel & Resort, is the first golf club in Quang Nam Province – Da Nang, with an outstanding design of 18 holes by Colin Montgomerie. The five–star Mai House Hotel & Resorts is invested in and constructed by TBS Land. "Mai house with love" is a message we would love to bring to all the guests warmly caring and the loving journey that leads to memorable delights. Every corner of the hotel and resort is taken carefully by the designers and constructors. To make sure everyone feels at their home.