HOT STONE BOWL OF PHO - BURSTING WITH FLAVORS OF VIETNAM
November 07, 2022
Posted by My Ly
Phở - the iconic dish honored as the "national spirit of the country", representing the quintessence of Vietnamese cuisine. It is straightforward to encounter Pho around Vietnam.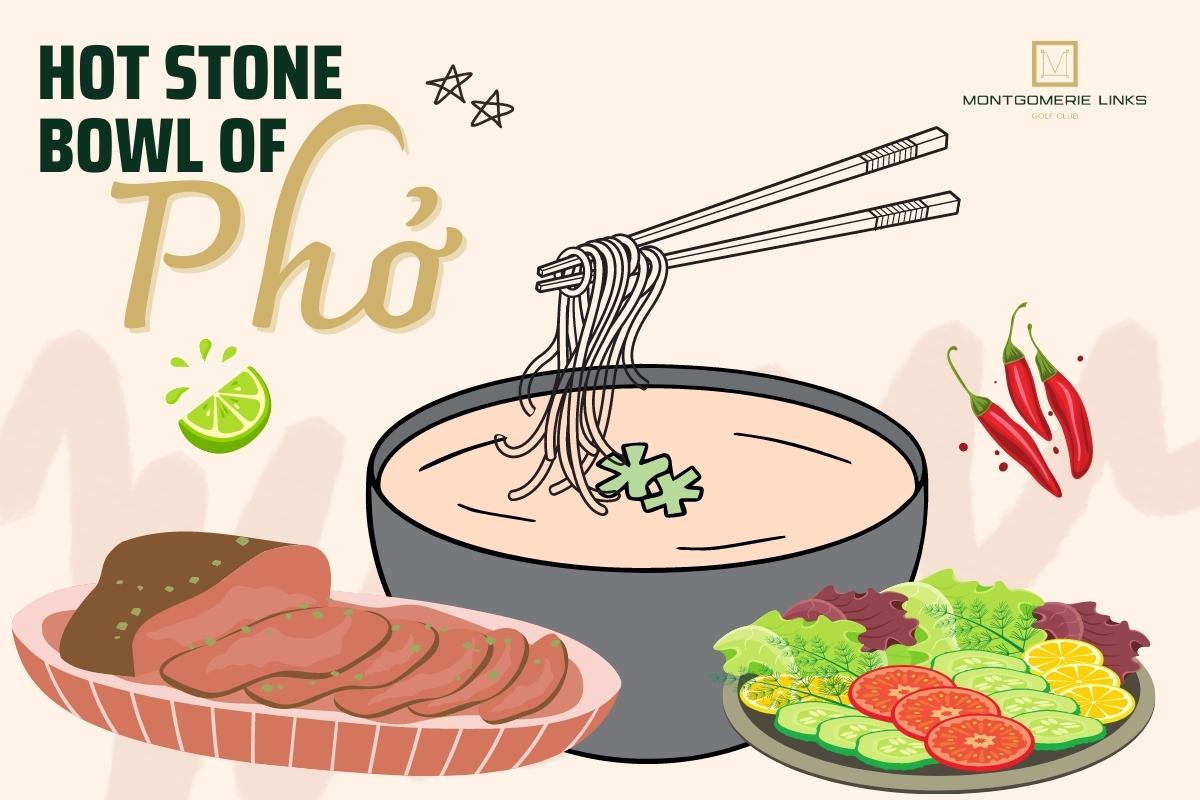 From time to time, although many variations of Pho have appeared to make this special dish diverse and attractive, Pho has always kept its traditional flavor, bearing the typical Vietnamese soul. Among the unique world of Pho such as stir-fried Pho, rolled-up beef Pho, and fried Pho..., the hot stone bowl of Pho stands out by its elaborate and distinct processing that gourmets should not miss when discovering Vietnamese cuisine.
TREMENDOUS ATTRACTION OF THE HOT STONE BOWL OF PHO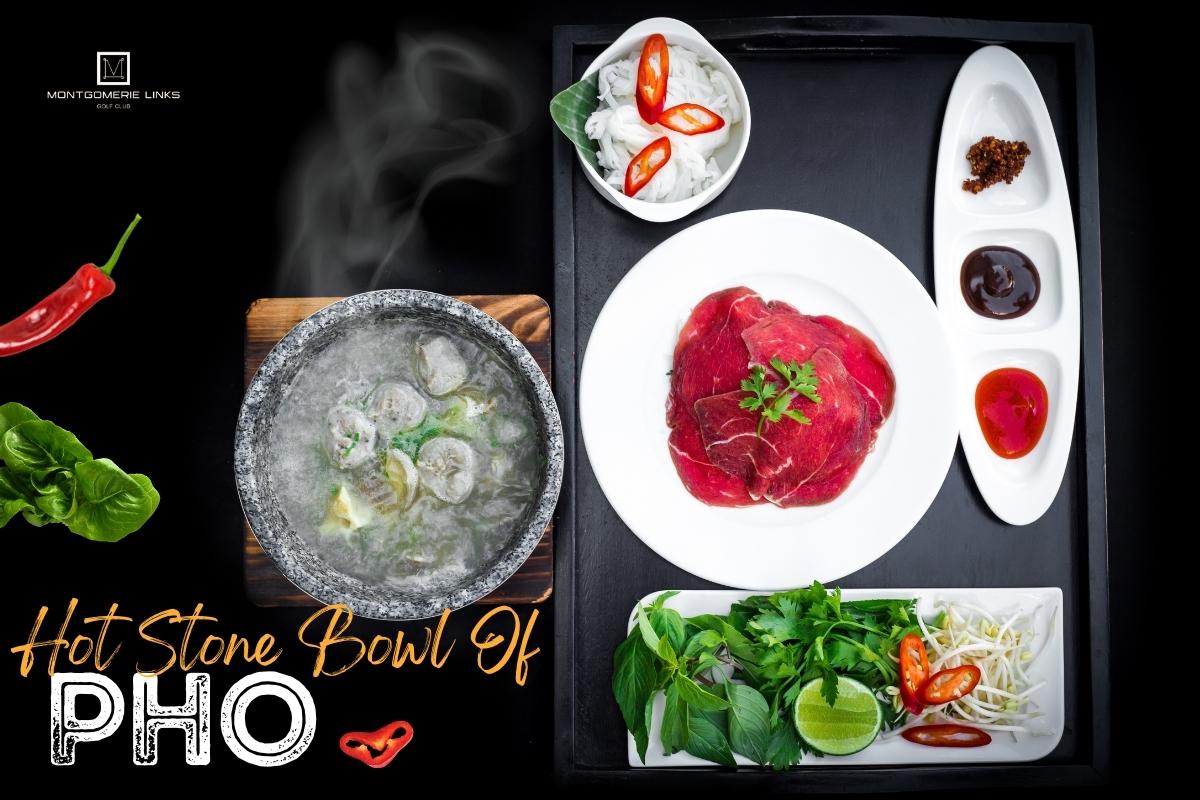 There are plenty of complicated stages to cooking a scrumptious Pho served in hot stone bowls. Specifically, the quintessential water is simmered from ginseng and beef bones for over 8 hours, seasoned with cinnamon and star anise, cloves, etc., which are rich in nutritional value and much more aromatics to stimulate the sense of smell. Additionally, the soft and chewy rice noodles, the fresh beef, the sweet pho broth, and the faint aroma of herbs are all placed on separate dishes. What makes the unique way of eating the hot stone bowl of Pho is that diners will manually pour their favorite ingredients into the hot stone bowl and enjoy it in their own way. Furthermore, the hot stone bowl of Pho is also served with black sauce, chili sauce, lime, thinly sliced ​​onions soaked in vinegar, bean sprouts, basil, coriander, and other herbs… Strikingly, Pho is served in hot stone bowls which are eye-catching and irresistible. All make up a whole sweet and sour, so it's appetizing and morish for a full and mouth-watering meal to the last piece of Pho.
NEW EXPERIENCE AT MONTGOMERIE LINKS WITH THE HOT STONE BOWL OF PHO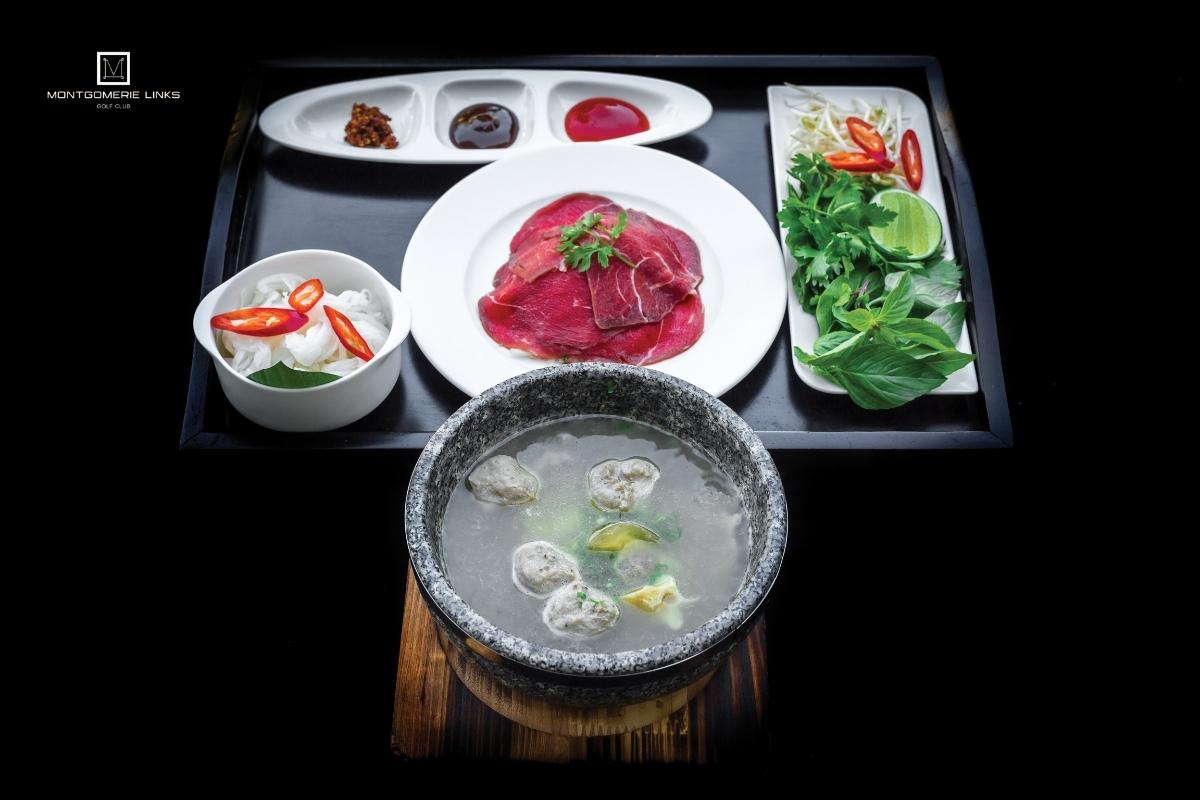 In order to get the best fitness and performance for your quality game, in addition to practicing great golf technique, it is necessary for nourishing meals.
Enjoying a hot stone bowl of Pho at Birdie Restaurant located in the heart of Montgomerie Links is always the preferred choice of most golfers before and after immersing themselves in 18 holes. Under any weather, tasting Pho with broth simmering in a stone bowl, a blend of pho broth, rice noodles, and rich toppings is a great warm-up for their game. Ready to charge up for the perfect swing with the hot stone bowl of Pho? Let's enjoy it at our Restaurant!
CONTACT:
Phone: +84 (0) 235 3 941942 | Email: reservations@montgomerielinks.com
---
Montgomerie Links Vietnam, one of the projects in Mai House Hoi An Hotel & Resort, is the first golf club in Quang Nam Province – Da Nang, with an outstanding design of 18 holes by Colin Montgomerie. The five–star Mai House Hotel & Resorts is invested in and constructed by TBS Land. "Mai house with love" is a message we would love to bring to all the guests warmly caring and the loving journey that leads to memorable delights. Every corner of the hotel and resort is taken carefully by the designers and constructors. To make sure everyone feels at their home.