THE VIBRANT AMBIANCE ON THE OPENING DAY OF GOLF FAIR 2023 - MONTGOMERIE LINKS GOLF CLUB
August 26, 2023
Posted by My Ly
"Touch - Try - Get the great discount from 10 famous golf brands - Fitting 1-1 with PGA experts". Come to Montgomerie Links Golf Club to join the exciting Golf Fair that takes place until the end of August 27, 2023.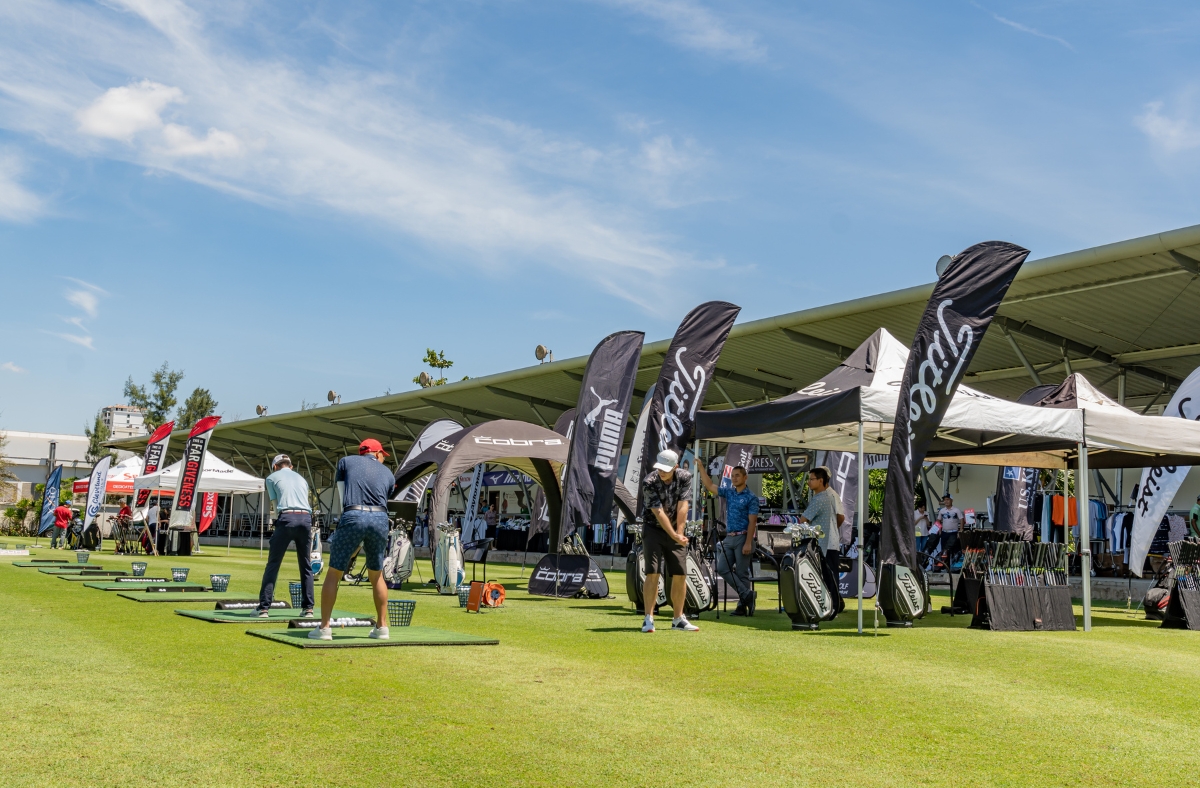 I. CLUB FITTING DIRECTLY WITH PGA PHAM MINH DUC
It is easy to purchase a set of clubs but not straightforward to find the right set. PGA Pham Minh Duc shared, "Club fitting is the process by which players experience and find the right tool for them based on ball parameters, their own senses, and expert advice. This process will help golfers find the right club should be how heavy, light, hard, soft, how long, and many other specifications."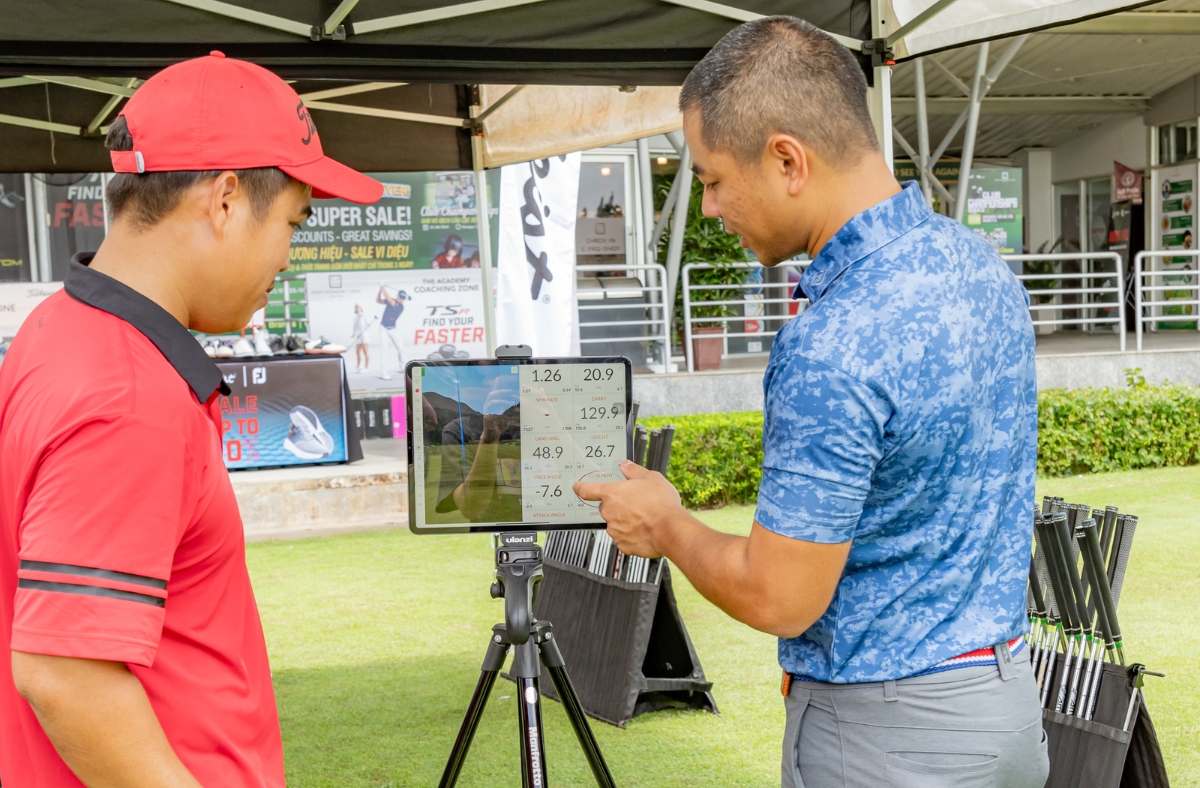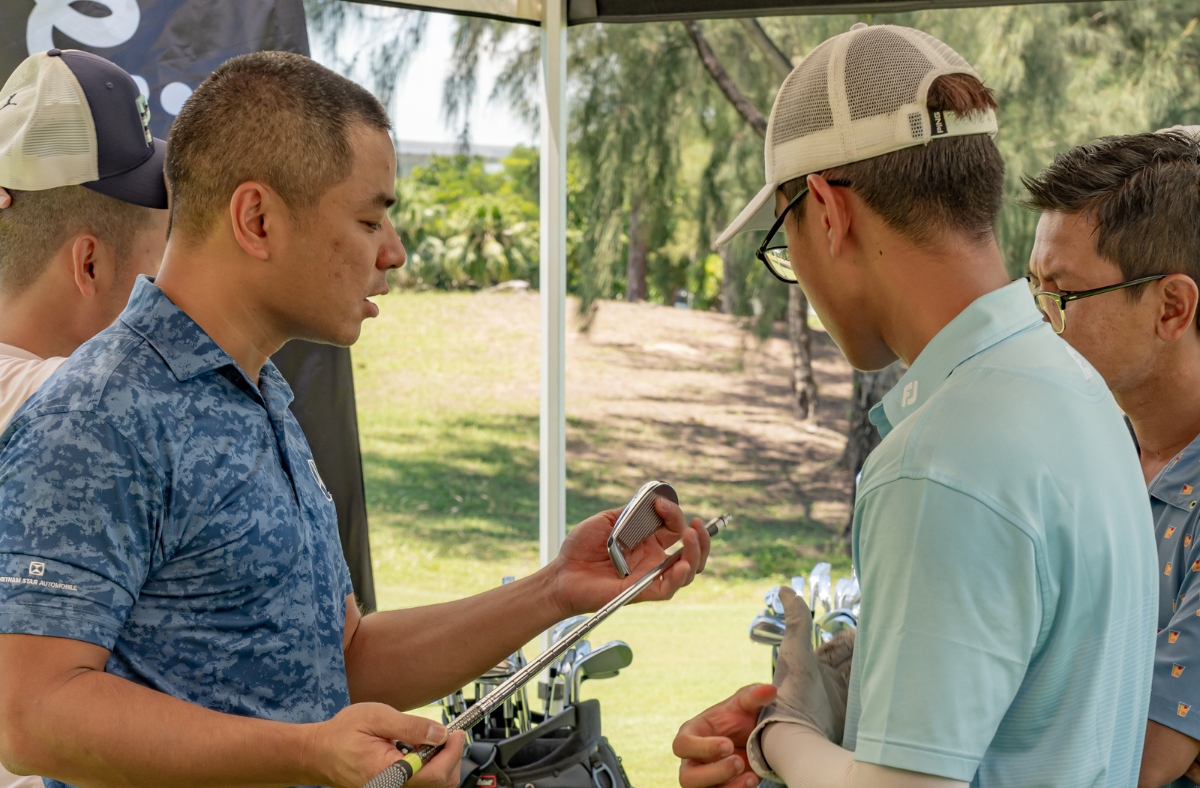 This is also one of the main reasons why the Demo area attracts golfers from professionals to amateurs to experience a variety of clubs, analyze shots, receive direct advice with PGA Pham Minh Duc from Titleist, and experts representing Puma, Cobra, Mizuno, TaylorMade, and Srixon and direct club fitting. In particular, minigames are arranged right in the Demo area with many great gifts.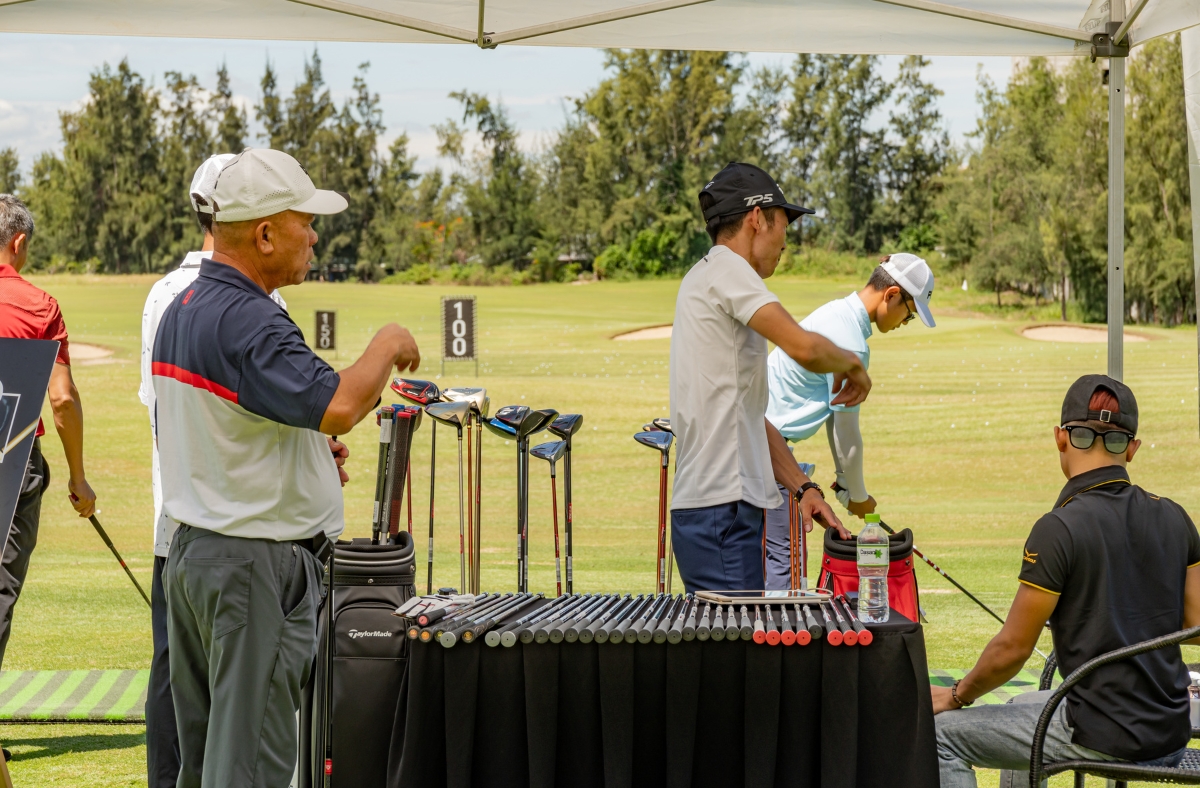 II. 3-DAY SUPER SALE WITH THE TOP 10 GOLF BRANDS IN VIETNAM AT GOLF FAIR 2023 MONTGOMERIE LINKS
Attracting media and golfers from the first day when Golf Fair 2023 was announced to be held at Montgomerie Links Golf Club with 10 top-notch golf brands in Vietnam including Titleist, Footjoy, Puma, Cobra, Taylormade, Mizuno, Aristino, Handee, Noressy, Srixon. With the professionalism, and prestige of Montgomerie Links Golf Club and diverse investments such as clubs, bags, clothes, accessories, and shoes... for all ages from children to adults; the most modern analysis technology, meticulous preparation, and booth decoration ... all come from the participating brands. It is enough to indicate the grandeur and scale of the event. Buy with peace of mind with discounts of up to 70% on all items, hundreds of Guests have visited the Golf Fair and shopped since early morning with radiance, joy, and excitement as soon as they have chosen their good stuff at Montgomerie Links Golf Club.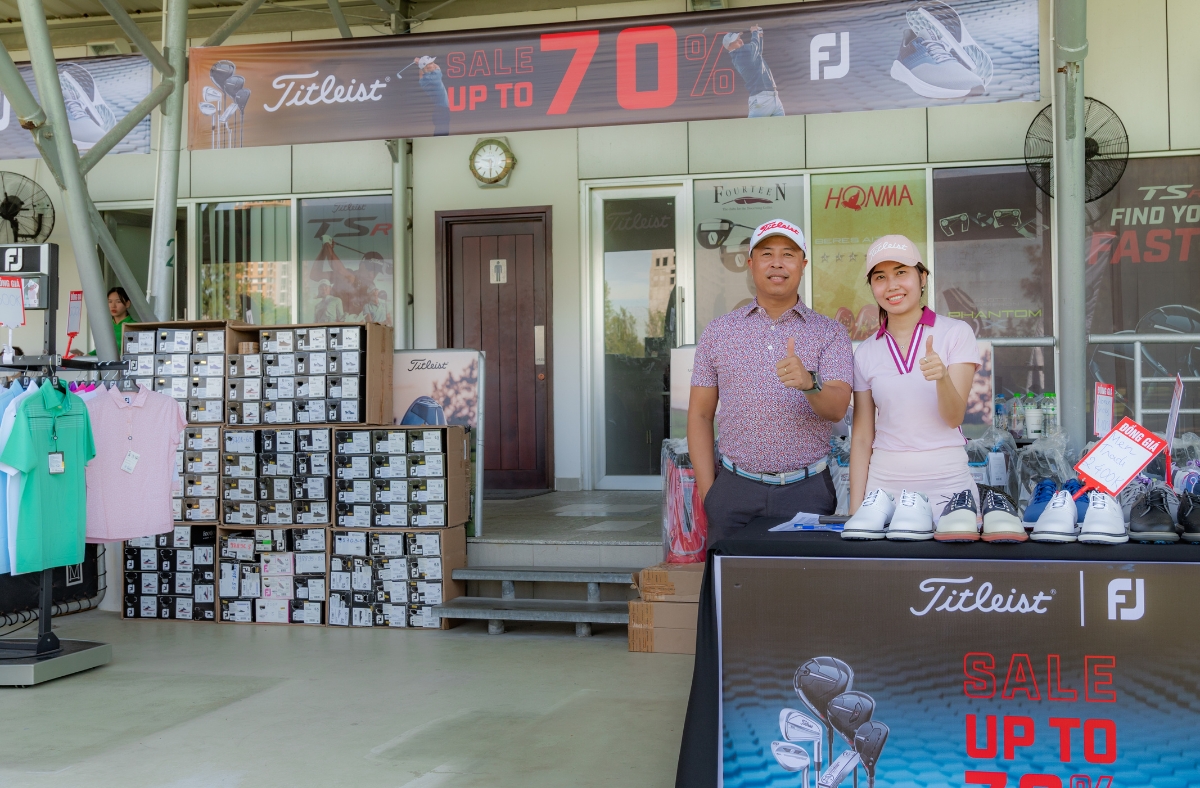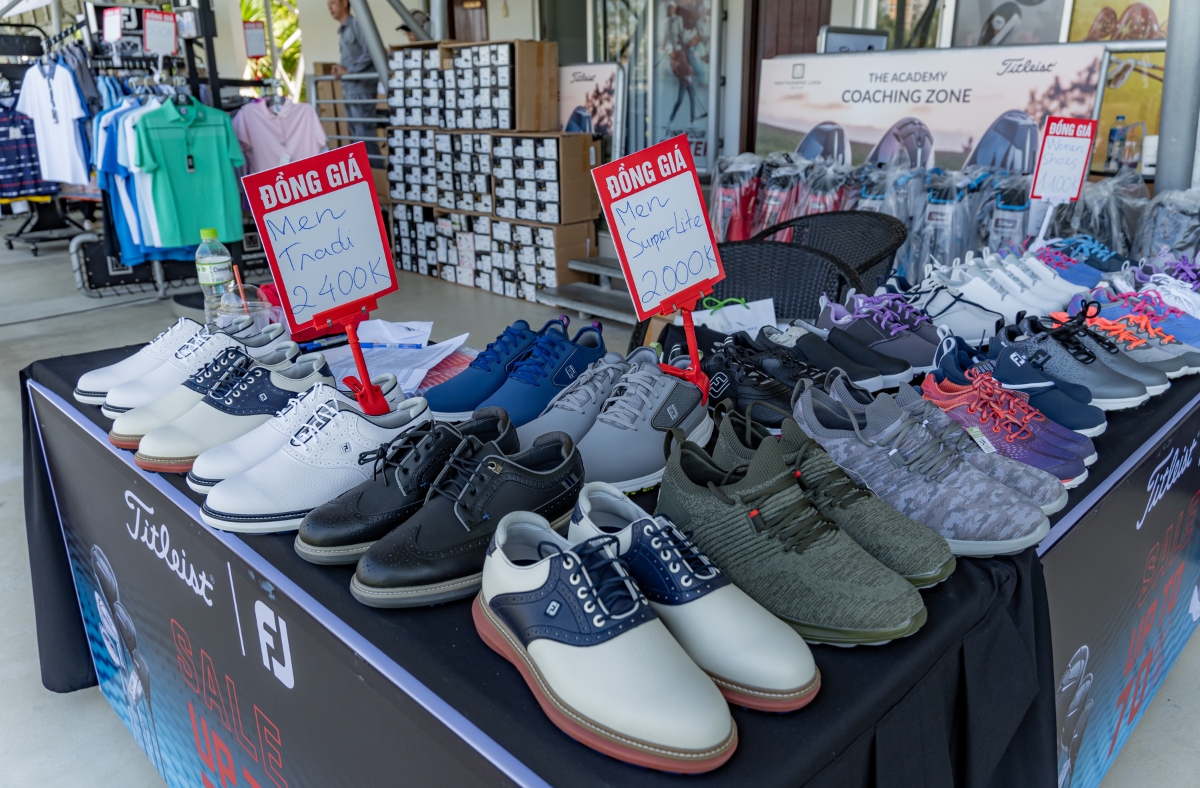 Don't miss the remaining 48 hours of enjoying the fun and excitement only at Golf Fair 2023 - Montgomerie Links Golf Club.
Thank VGA for accompanying us as our official media partner.
CONTACT:
For further information, please contact the Sales-Marketing Department of the Montgomerie Links Club at the following information:
Hotline: +84 (0) 235 3 941 942
Tel: +84 (0) 935 154 854 – Ms. Quynh | +84 (0) 905 568 554 - Ms. Ly