GOLF FAIR 2023 AT MONTGOMERIE LINKS GOLF CLUB - THE BIGGEST DEMO DAY EVER IN 3 DAYS!
August 02, 2023
Posted by My Ly
Time: 8 AM - 8 PM, 25 - 27 August 2023
Address: Montgomerie Links Golf Club - Dien Ngoc Ward, Dien Ban Town, Quang Nam Province, Vietnam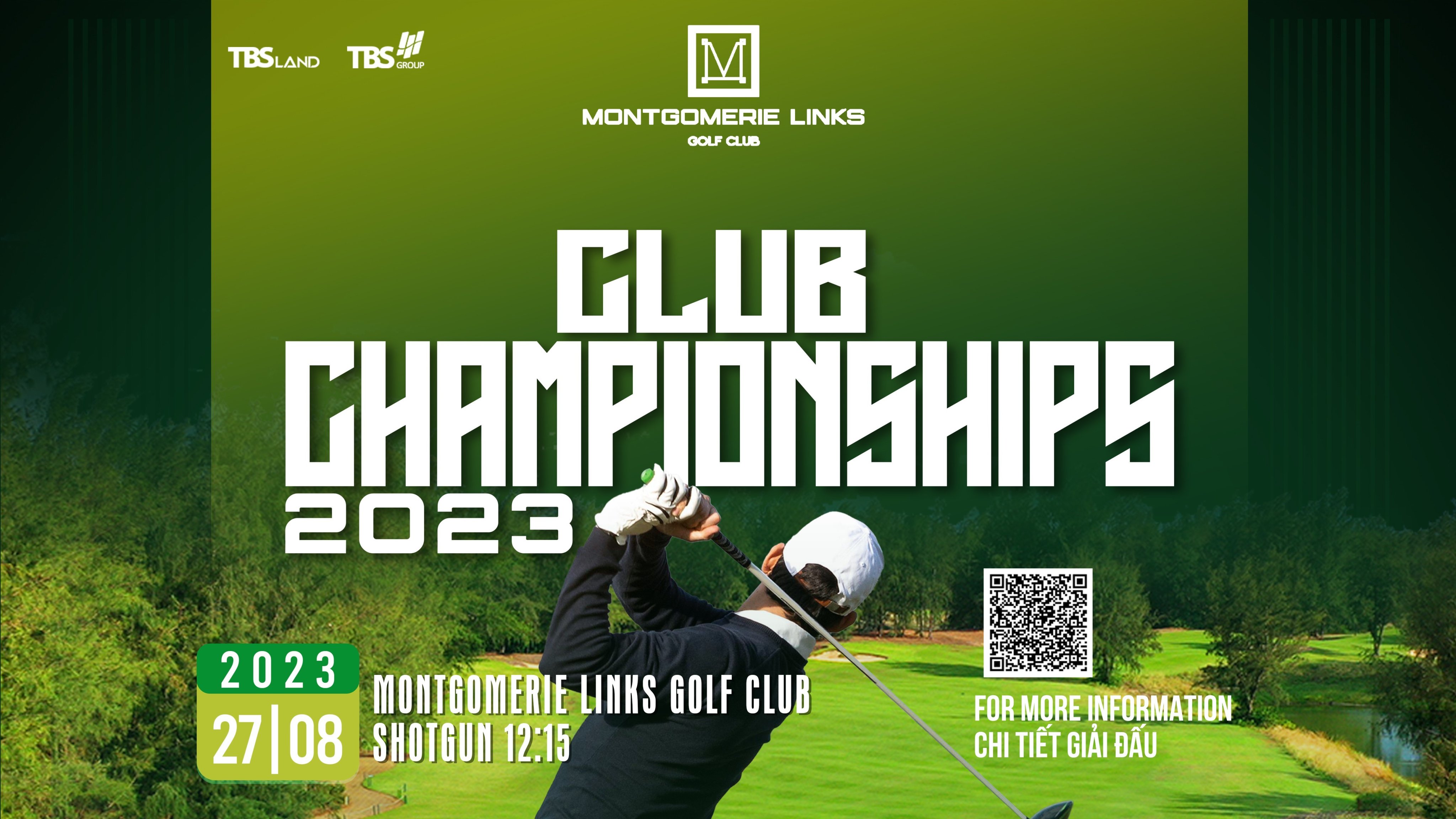 It has been 12 years since the first edition of the Club Championships was held at Montgomerie Links Golf Club. Since then, the event has become one of the indispensable annual tournament highlights and is associated with valuable and meaningful community connection messages. The Club is immensely proud to announce the return of the
13th Club Championships
this year which officially kick off on August 27, 2023. Noticeably, on the 13th anniversary of the tournament, a series of spectacular, attractive, and interesting activities took place throughout three days of August 25, 26, and 27, including Golf Fair 2023, the community project, and networking parties "BBQ & Draft Beer". The series of events promises to grant a professional golf tournament and a vibrant golf exhibition ambiance to golfers and visitors. It can be seen as a great leap toward Montgomerie Links Golf Club, continuing to affirm our position in the golf industry in the Central area of Vietnam.
I. GOLF FAIR 2023 - THE BIGGEST DEMO DAY EVER!
Golf Fair 2023 - one of the outstanding events in the series of activities of the 13th Club Championships taking place from 8 AM to 8 PM, on August 25 and 26, 2023, and 8 AM to 12 PM on August 27, 2023, at Montgomerie Links Golf Club. With the main objective of connecting brands and enterprises in the field of golf and tourism to introduce the latest products and services for passionate participants, Golf Fair 2023 is considered the first event organized in the Central Coast area with the most significant and professional scale. So, get ready for Golf Fair 2023 - Free entrance tickets!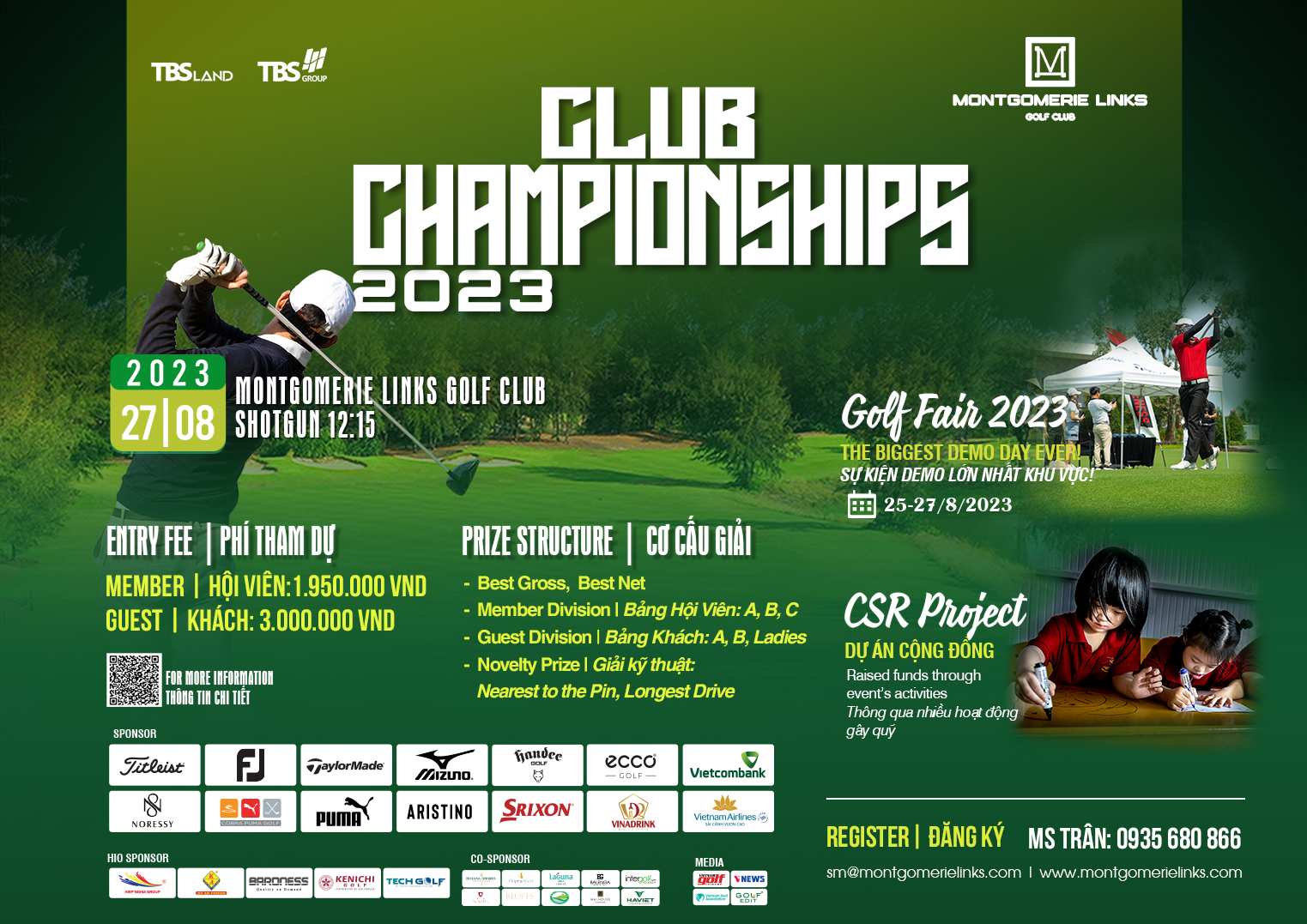 With the massive investment from space to service, Golf Fair 2023 promises to not only be an ideal destination for golfers of all skill levels to practice and prepare their best before the tournament with the biggest Demo Day ever. Also, at Golf Fair, 72-hour gives participants the opportunity to try out the latest golf clubs with newly high technology from some of the top brands in the industry. From drivers and irons to putters and wedges, you'll be able to test out a wide range of gear to find the perfect fit for your game. Additionally, it is the golden time to exchange and learn golf skills from experts.

II. GOLF FAIR 2023 - 3-DAY SUPER SALE! GREAT DISCOUNTS - GREAT SAVINGS!
Accompanying Montgomerie Links Golf Club in this event are well-known brands, including Titleist, Footjoy, Puma, Cobra, Taylormade, Mizuno, Aristino, Handee, Noressy, and much more. Hence, Golf Fair 2023 is designed to offer all golfers, and tourists the chance to buy high-quality golf equipment, apparel, and accessories at unbeatable prices.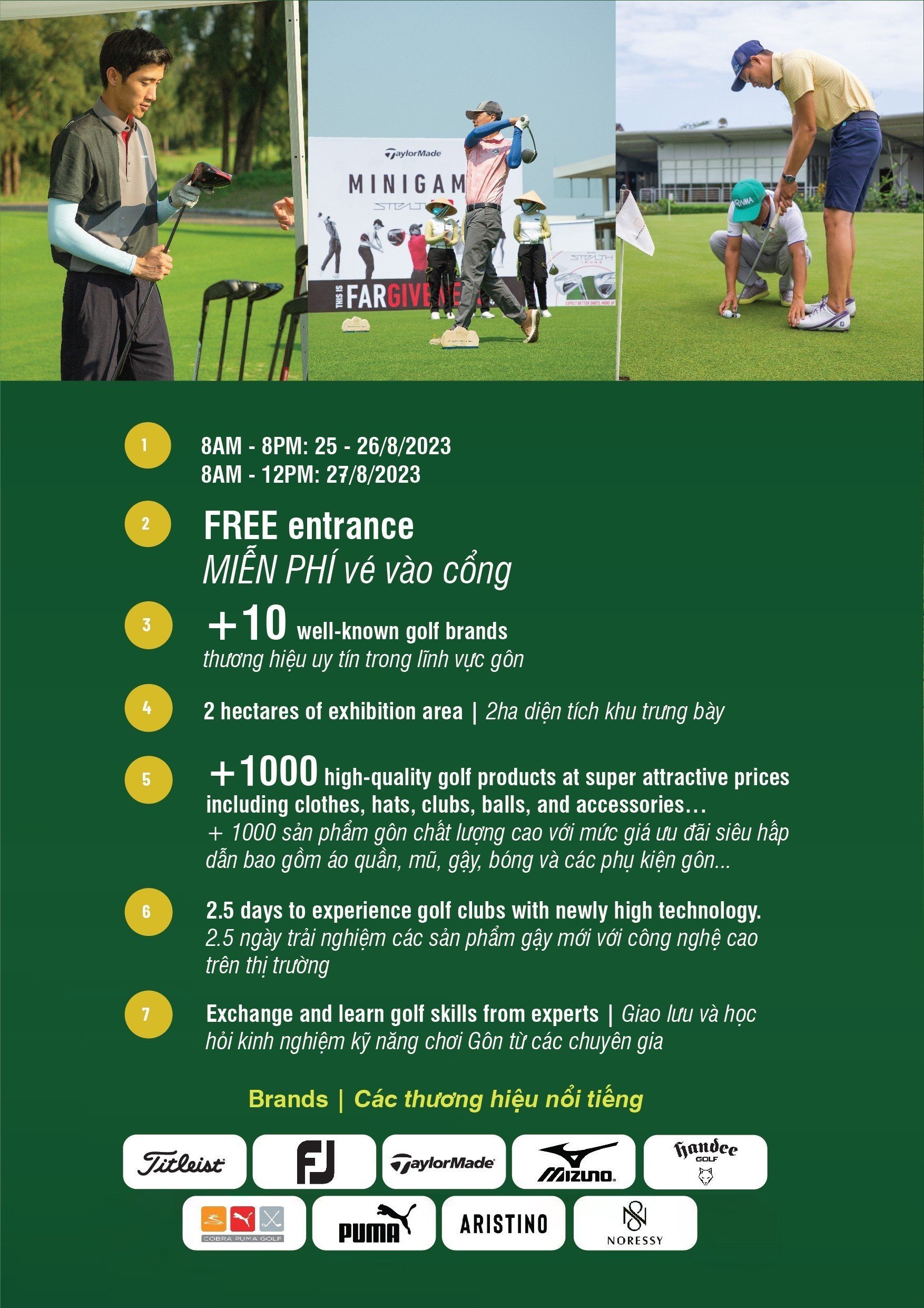 Whether you're looking for a new driver, a set of irons, or a new golf bag, the Golf Fair 2023 has got you covered. You can expect to find huge discounts on everything from golf balls to clothes, to shoes, with shocking prices. Let's take your game to the next level without breaking the bank! Moreover, the food corners and the BBQ & Draft Beer party are served throughout the 3 days of the event. Hence, participants can shop, dine, entertain, and enjoy memorable moments at Golf Fair 2023.
Strikingly, one of the priceless things becoming from this event is the "Community Connection" message from Montgomerie Links. By raising funds before and in while a series of activities, including a commitment to contribute a portion of profits from Partners in Golf Fair, an auction at the Gala Dinner of Club Championships, and other activities, our organization hopes we can donate and share a part of hardness of unfortunate lives that are fighting against diseases in our beloved Da Nang – Quang Nam.
Thank VGA for accompanying us as our official media partner.
So mark your calendar for this exciting event, and get ready to take advantage of great deals - great savings at the Golf Fair from 25 to 27 August 2023 at Montgomerie Links Golf Club!