SUMMER CLASSIC 2022 – AMAZING HOLE IN ONE SCORES
In the cozy space on the velvety green of Montgomerie Links Golf Club, the winners of the Summer Classic 2022 Tournament has been announced.
Quang Nam, May 21, 2022: In the cozy space on the velvety green of Montgomerie Links Golf Club, the winners of the Summer Classic 2022 Tournament has been announced.
The Summer Classic tournament is an annual major tournament of the club. The event is an opportunity to compete and exchange between sport in Da Nang - Quang Nam area.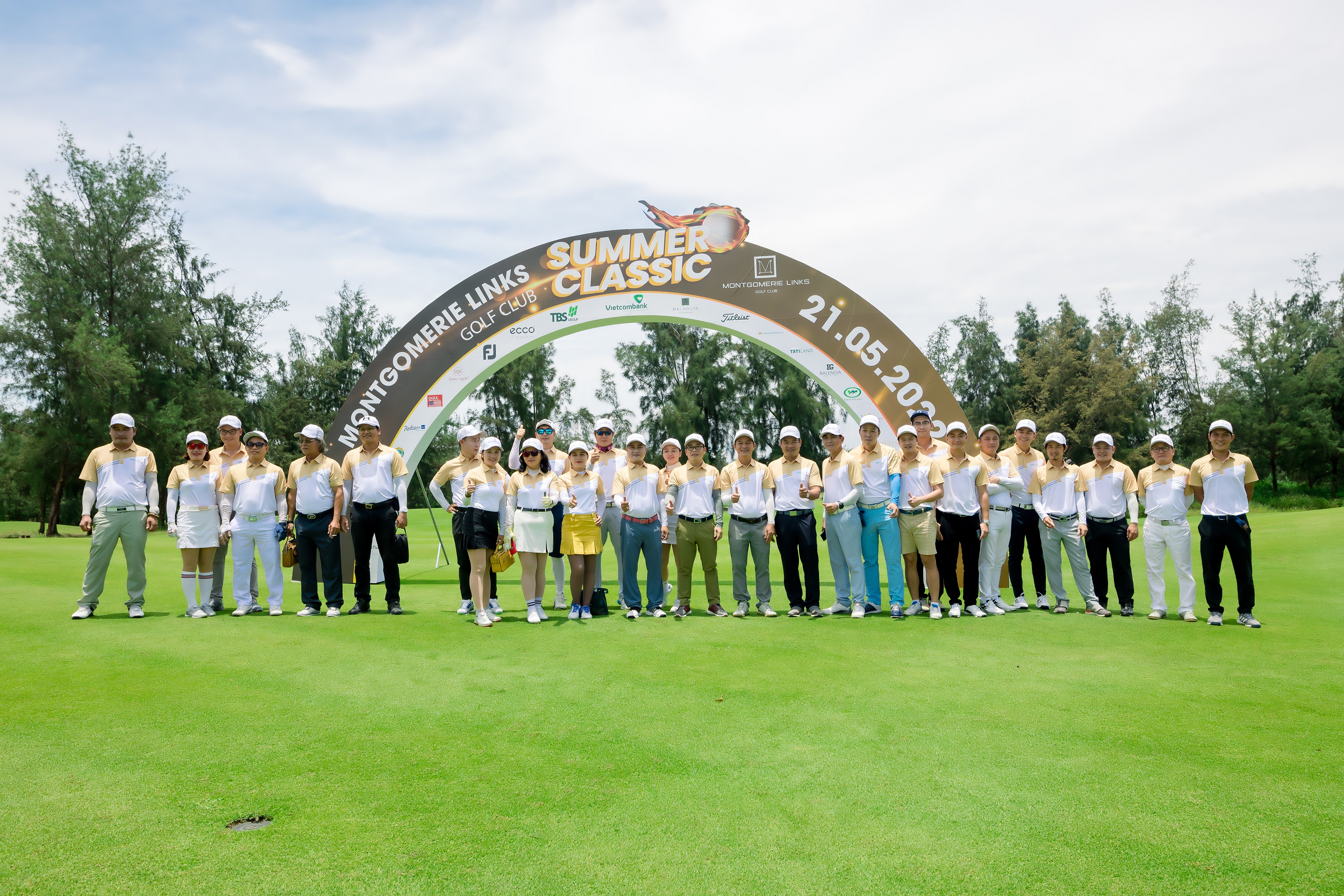 Regardless of being a Club Member or not, golfers will be able to compete in Handicap Divisions such as A, B, C, D for Men and a separate Division for Ladies.
By dividing the group according to Handicap, golfers have more opportunities to compete fairly. Golfers with handicaps from 25 to 36 were divided into D Division, and Nguyen Trung Duc with a Net score of 66 (102 - 36 - 66) conquered the Division and achieved the Winning Trophy.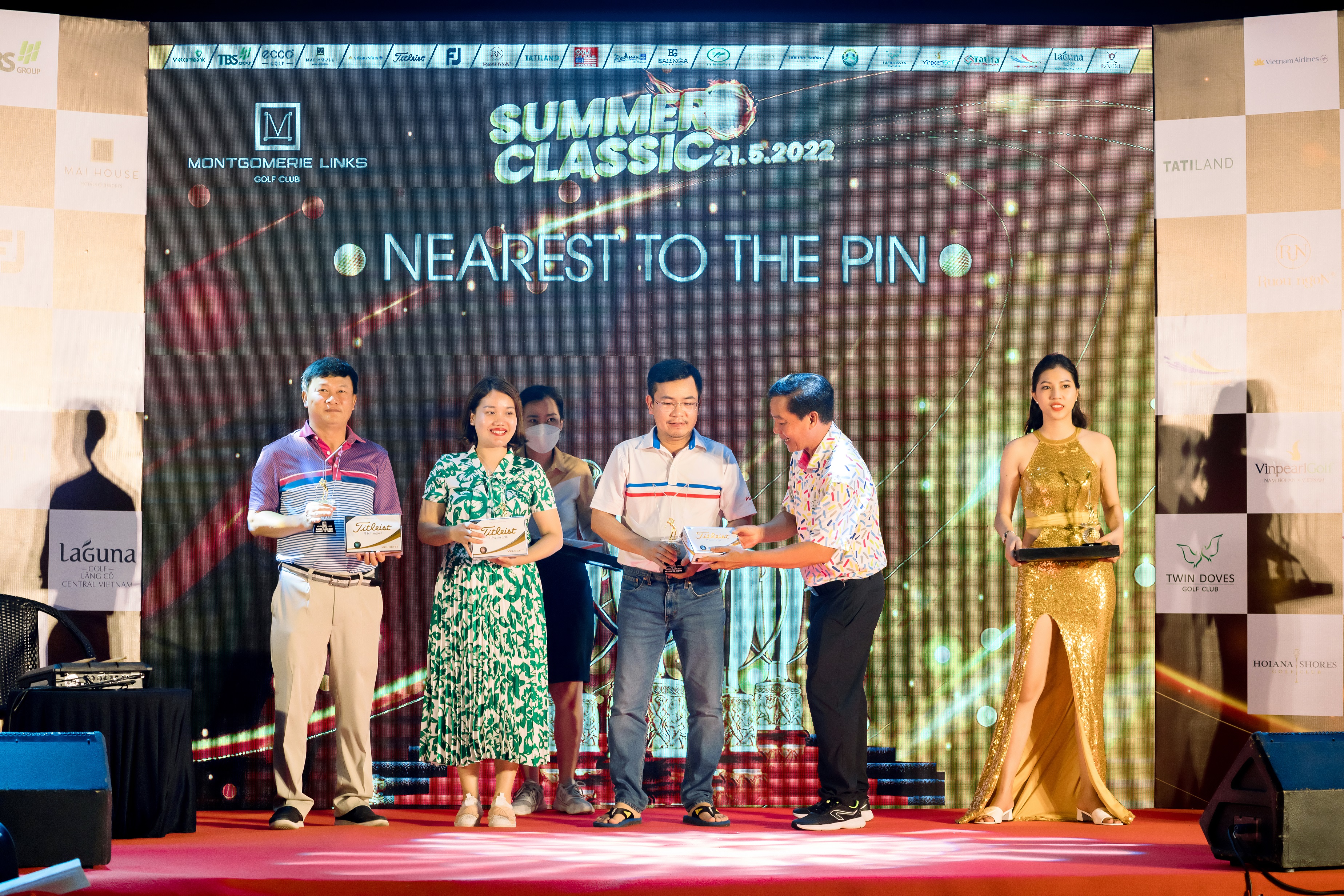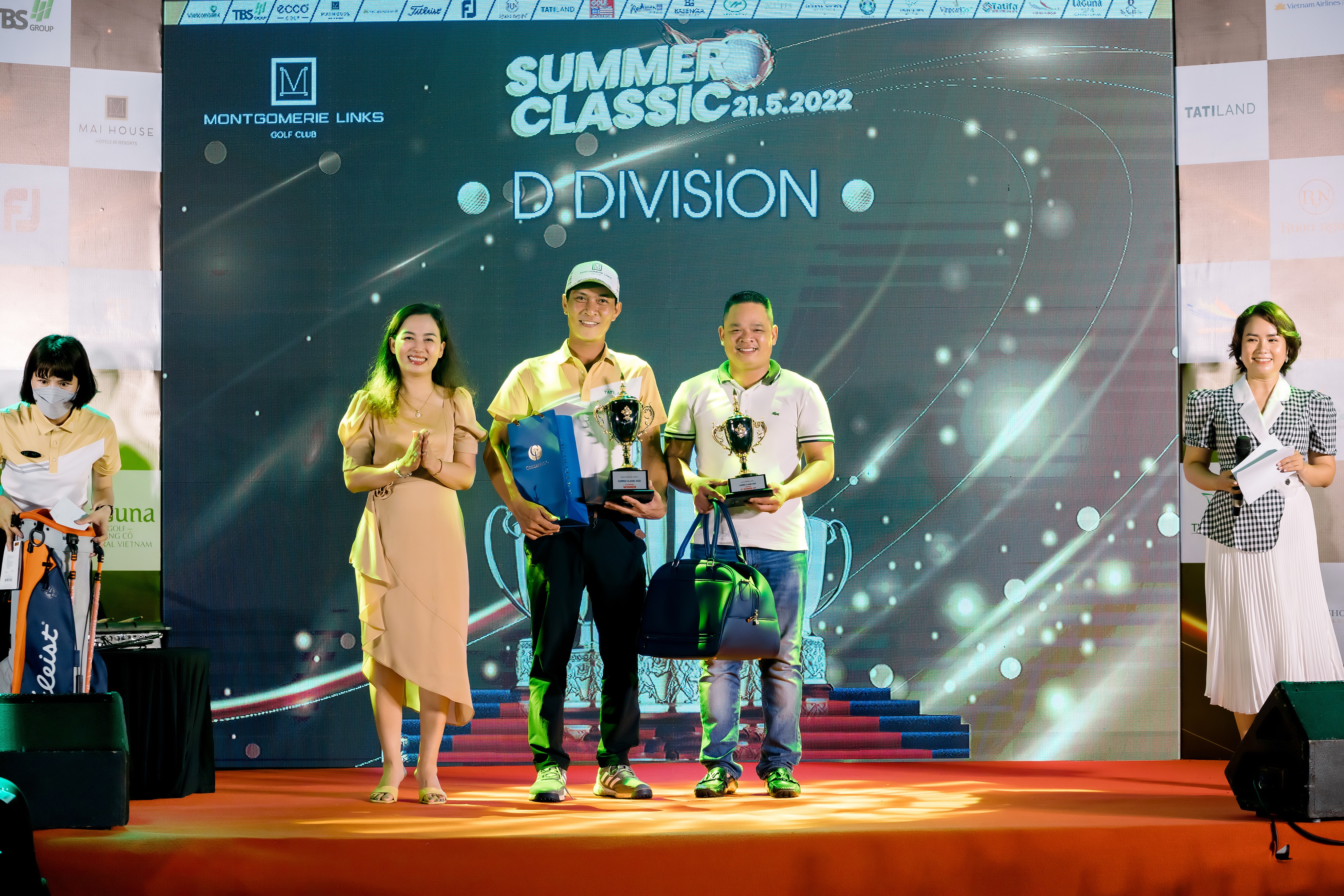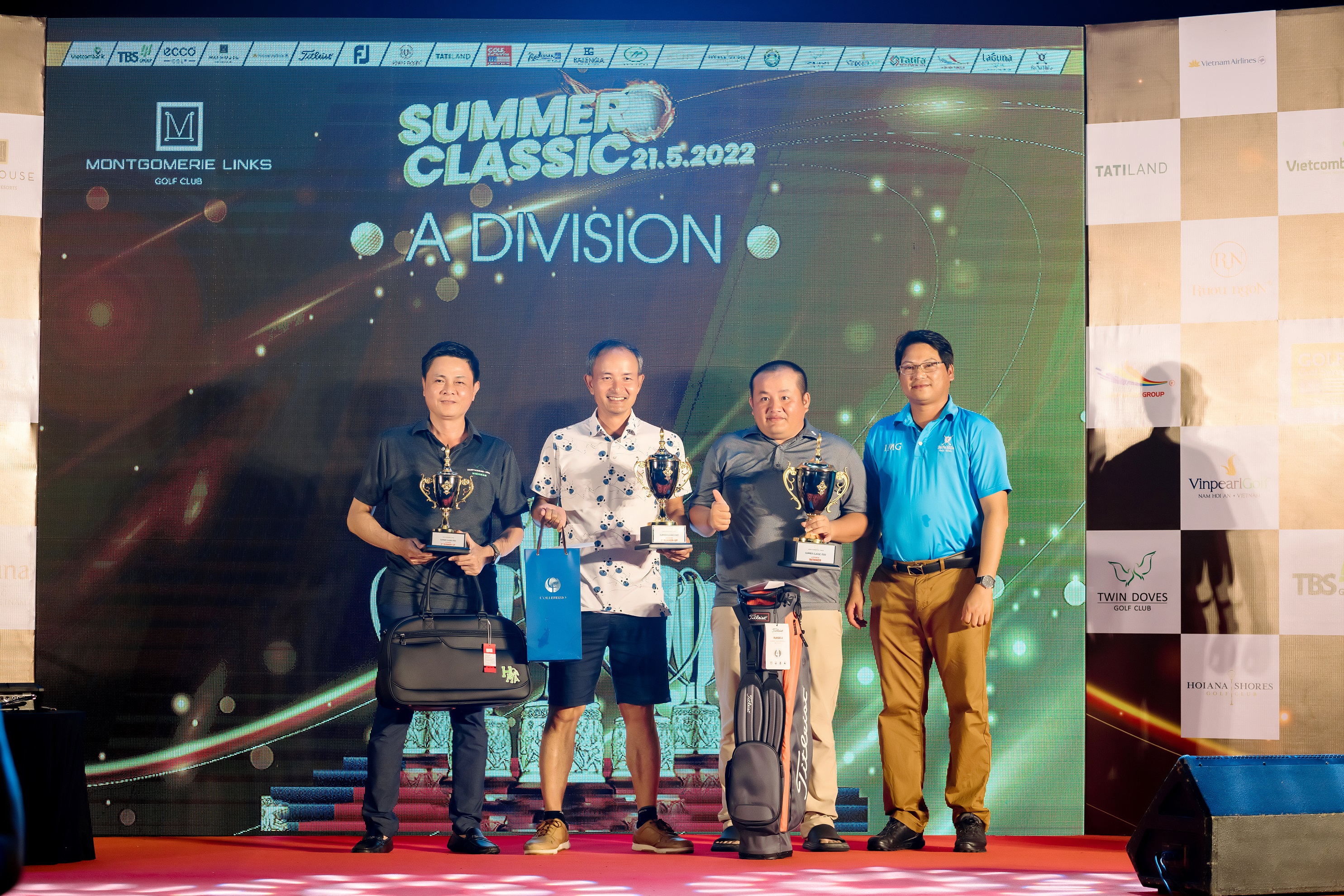 In turn, the first place in C Division (HDC 20 - 24) and B Division (HDC 15 - 19) are Mr. Tran Xuan Dong (87 - 21 - 66) and Huynh Quoc Thai (83 - 18 - 65).
With a Handicap cutoff from 0 to 14, A Division includes many single handicapped golfers and has dramatic competition. Golfer Nguyen Le Vu Duy with a score of 78 - 11 - 67 surpassed Trinh Huu Chung (76 - 6 - 70) and Nguyen Dang Quoc (82 - 11 - 71) to finish first in A Division.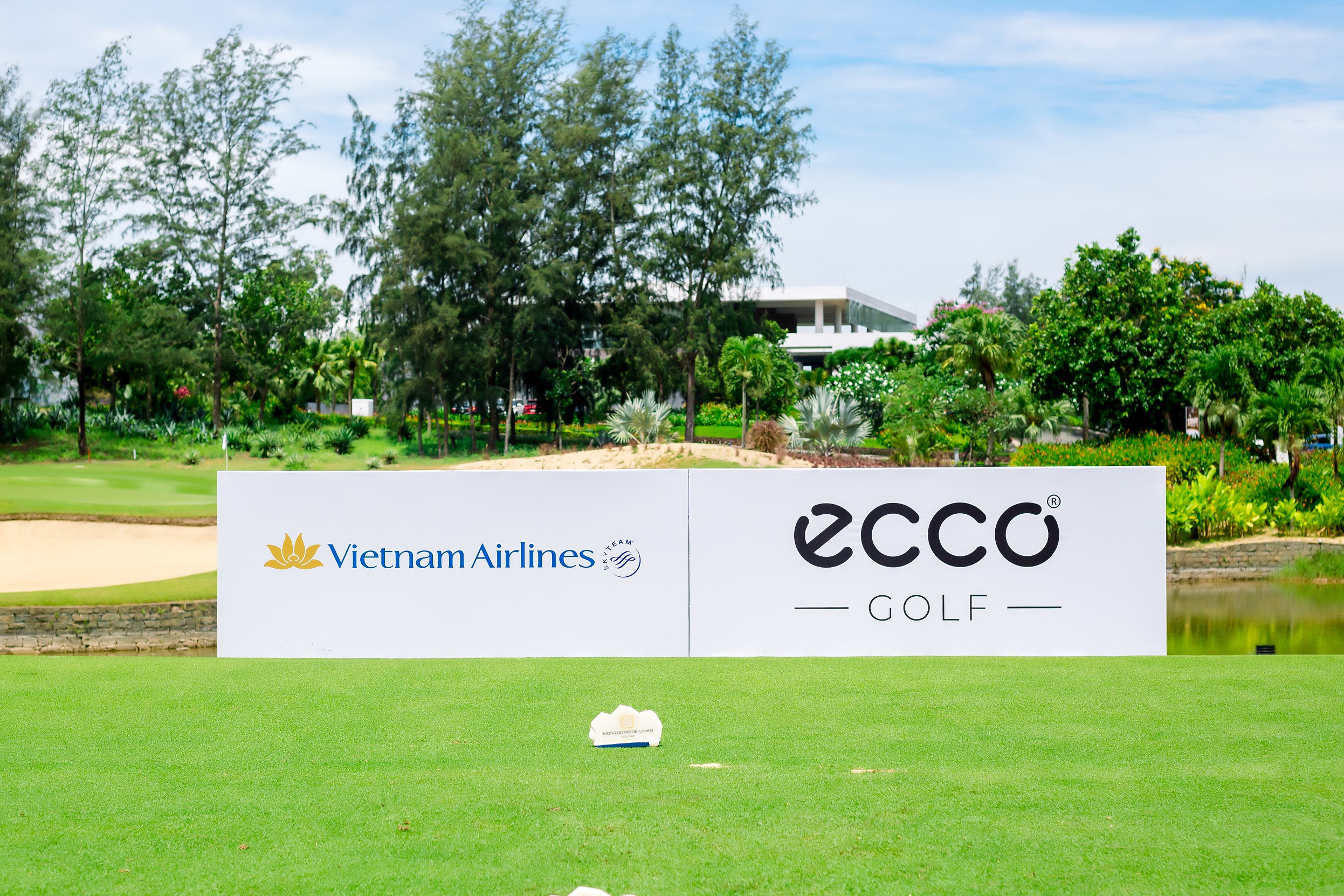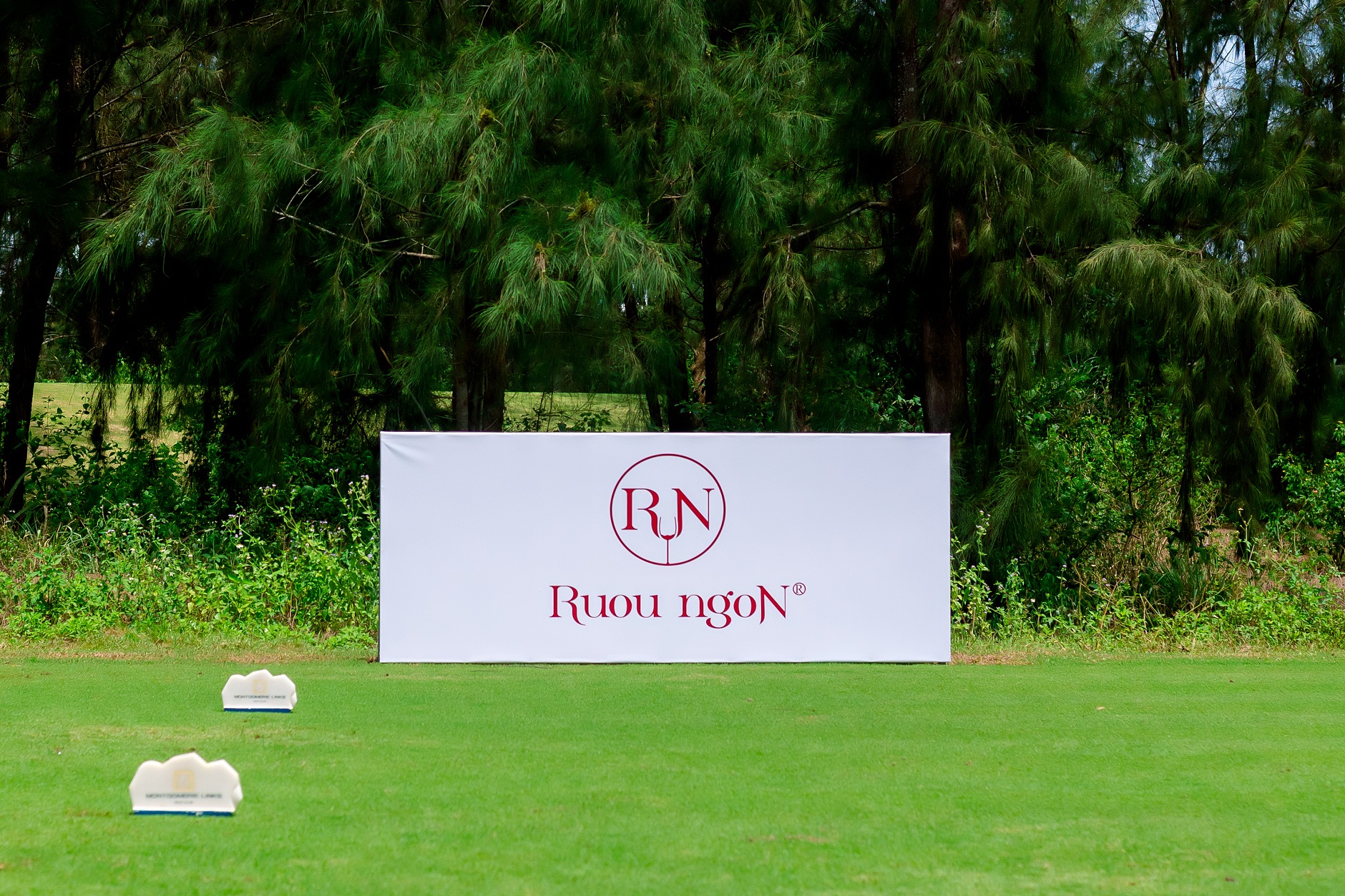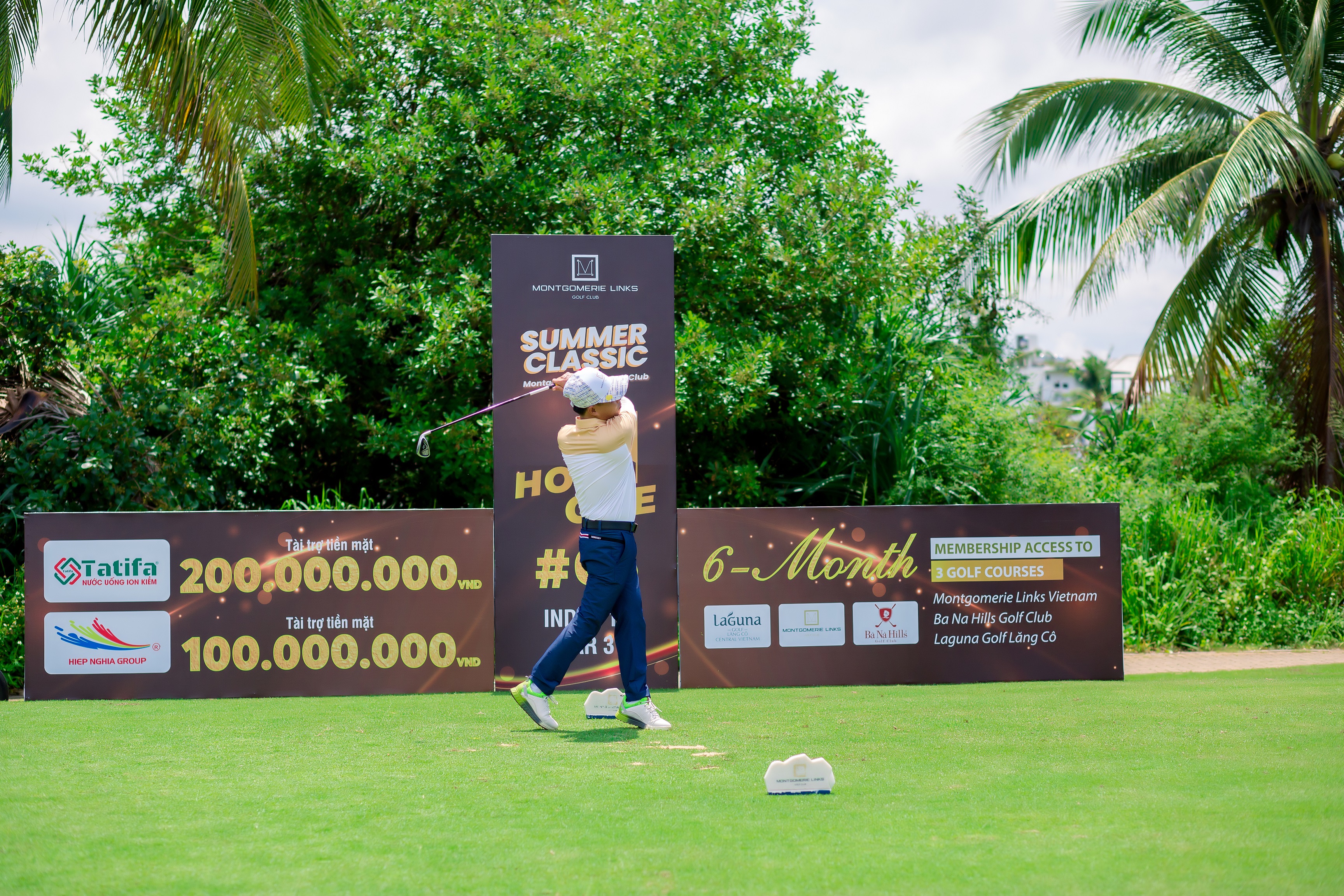 The Ladies always bring surprises on every fields, conquering 18 holes of Montgomerie Links with a score of 98 - 28 - 70 and winning the first prize in the Ladies Division is Ms. Dang Tran Gia Thoai, an energetic face in the tournaments and local golf activities in the area.
In the end, golfer Cho In Sung with an excellent record 2 under his Handicap (71 - 1 - 70) claimed himself for the championship trophy of the Summer Classic 2022.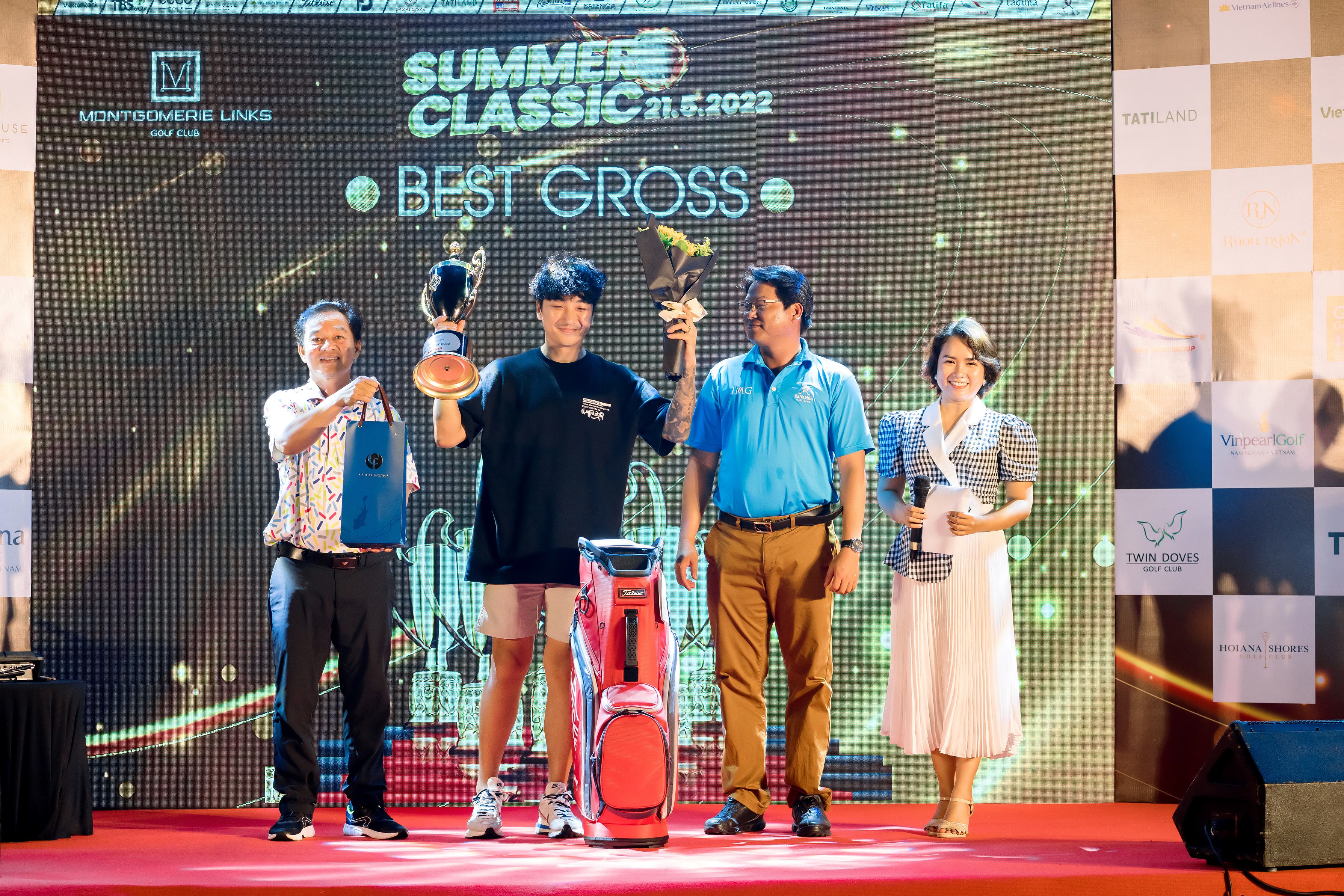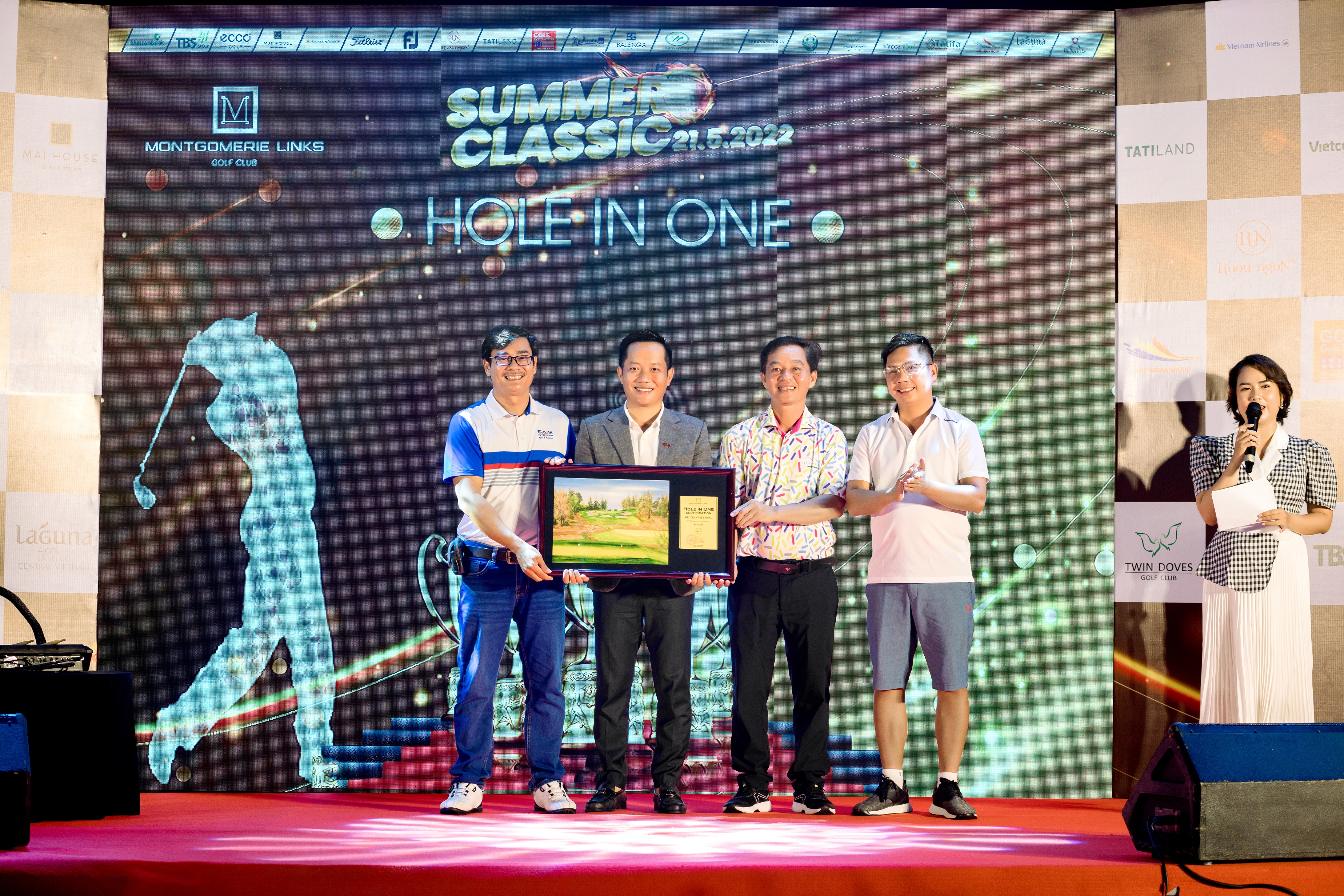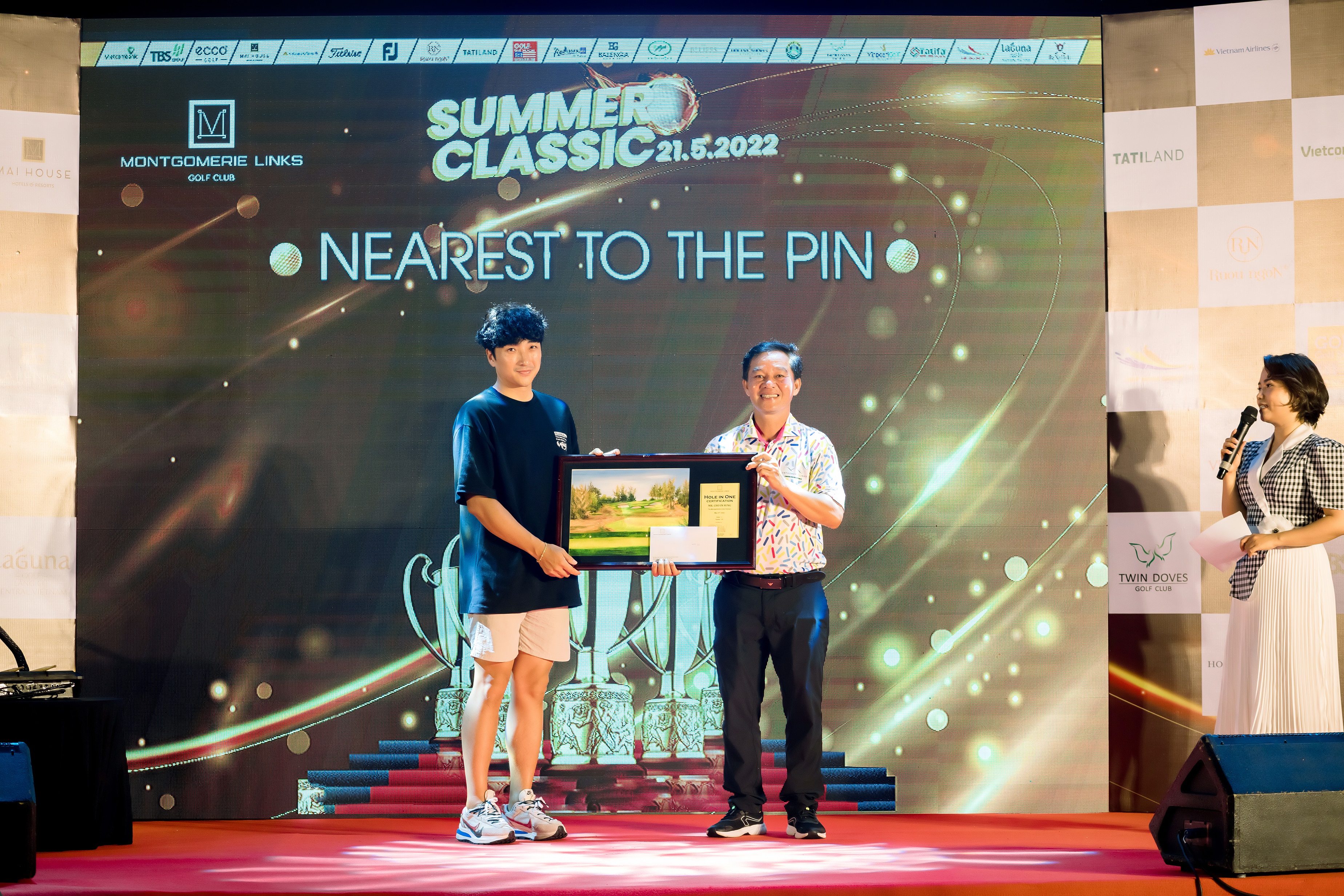 What made the tournament special were the two Hole in one achievement at hole 2 and 11 belonging to Mr. Tran Viet Dung and golfer Cho In Sung. Tran Viet Dung received a cash prize of up to 300 million VND according to the tournament's rules, while Cho In Sung confidently asserted his talent and skill with a spectacular dual-winning achievement in one competition.
This event brings together well-known sponsor partners, confirming the scale of the tournament, such as the Gold Sponsor Vietcombank and famous brands in the golf industry such as ECCO, Footjoy, Titleist...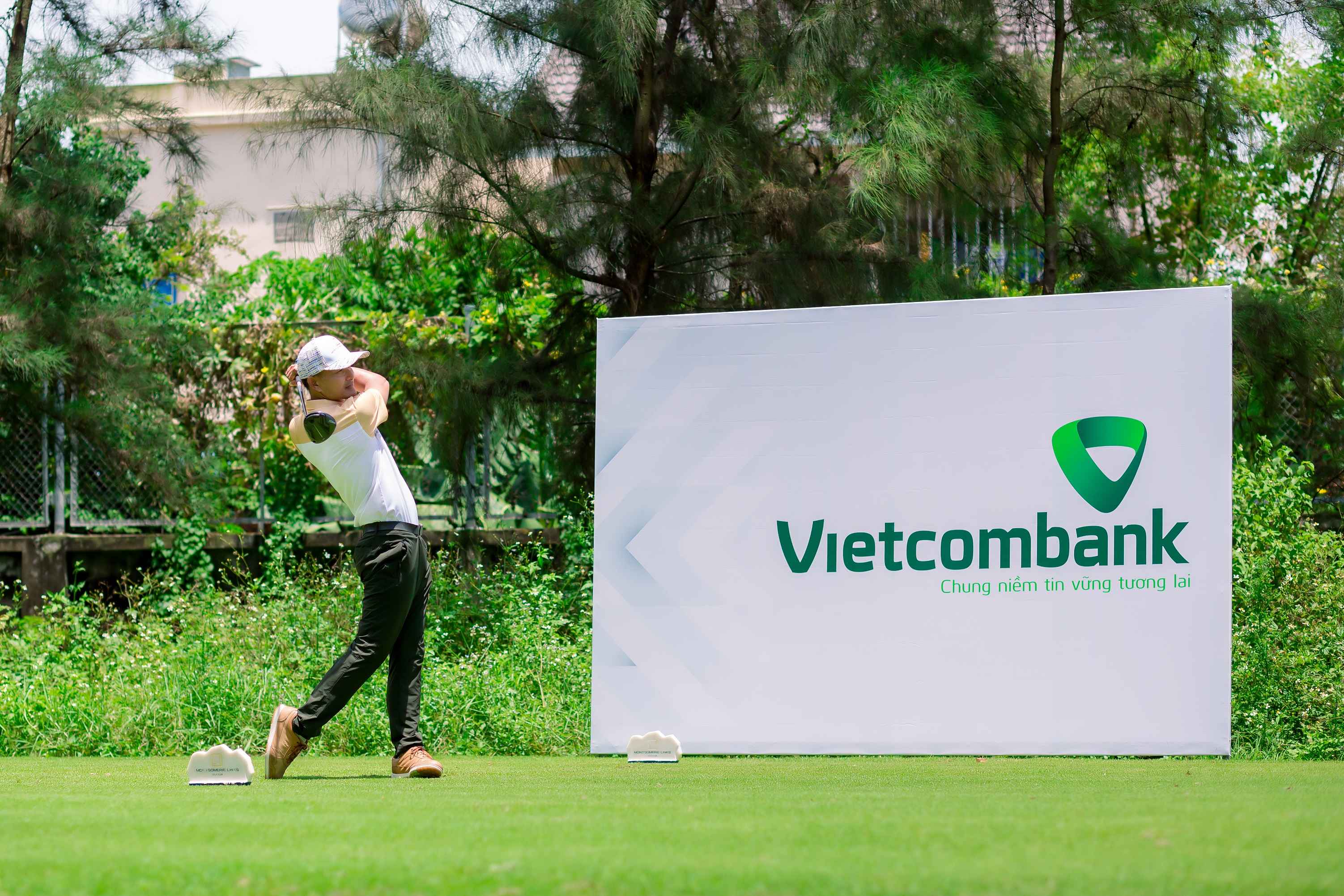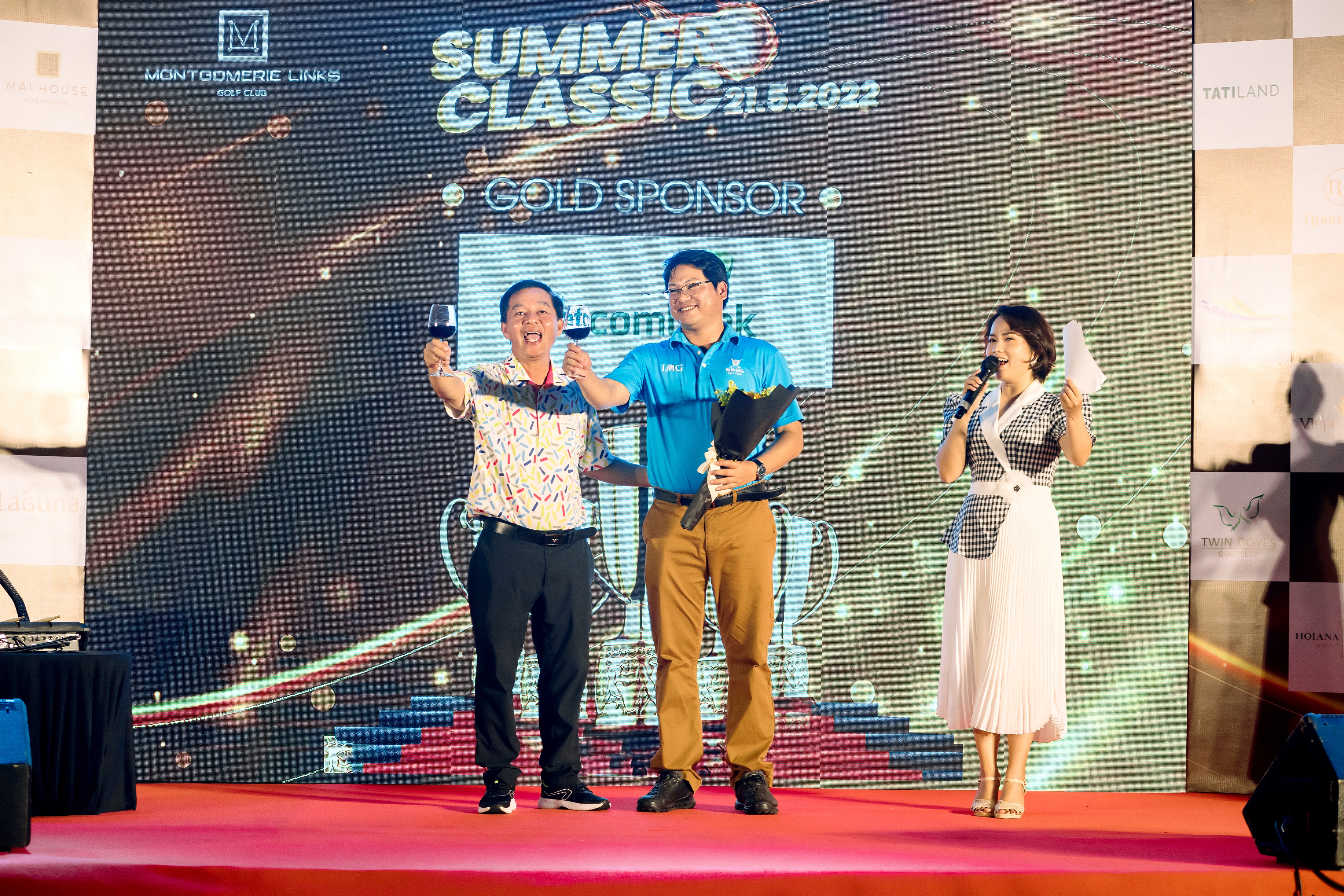 In particular, the introduction of Radisson Blu Hoi An Resort and useful information about the Le Meridien Residence Danang project exclusively distributed by Tatiland have also affirmed the connection between golfers and new potential projects in region.
Throughout these recent years, Montgomerie Links Golf Club, a golf club consisting of a hotel and resort villas, located in the Mai House Hoi An complex developed and operated by TBS Land has actively integrated community projects with sports movement throughout our main events organized by the Club, particularly the Green Junko project - installing drinking water filtration systems and restroom improvement at Junko Primary School at Dien Phuoc, Quang Nam Province, Green Hope - raised funds for children at the Disabled Children Health Care Center in Dien Ban District and connection activities such as giving Tet gifts to neighboring residents of Viem Dong Hamlet, Dien Ban District. In 2020, the Club also deducted the revenue of VND 200,000,000 for Quang Nam Province to share the epidemic prevention budget.
Media contact
Ms. Van Le – Phone number 0888 5151 86 Email: van.h.le@montgomerielinks.com
Please view the result sheet HERE
Please view the full photos of the event HERE
Download Event Picture and Appreciation letter
TOURNAMENT RESULT
Champion
A Division
B Division
Mr. Le Tan Phong
86 - 17 - 69 (CB hole #17)
C Division
D Division
Ladies Division
Ms. Nguyen Thi Nhat Quynh
Hole In One
Nolvety Prizes