THE MONTGOMERIE LINKS TEAMS CUP - SPREADING OUT THE SPORTY SPIRIT IN FESTIVAL SUMMER
After the success of Montgomerie Links Masters in June, the Club organized the Montgomerie Links Teams Cup to response to the support from its members and the golfers in area.
Unlike individual scoring competitions, Montgomerie Links Vietnam took the chance to honor the teamwork spirit through 02 persons best ball with net score method as an effort to bring the new experience in golf tournaments.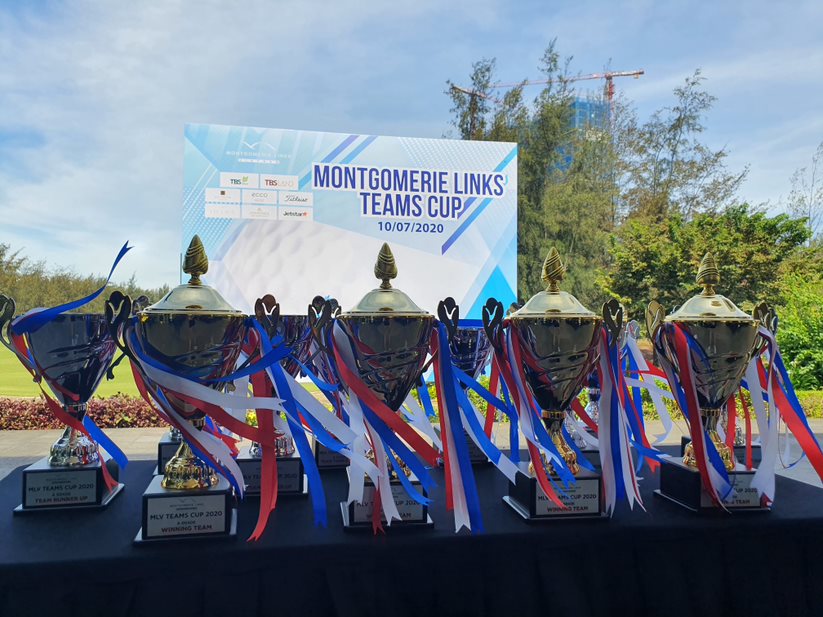 The shotgun at 12:00 had been successfully organized with more than 100 golfers. Team that had the combining handicap of 2 players from 0 to 35 played under A Grade; B Grade was for team whose joining handicap was from 36. Beside first, second and third prize of 2 grades for team, golfers had chance to win the Novelty prizes at Par 3 holes (nearest to the pin) and # 9 & #18 (longest drive).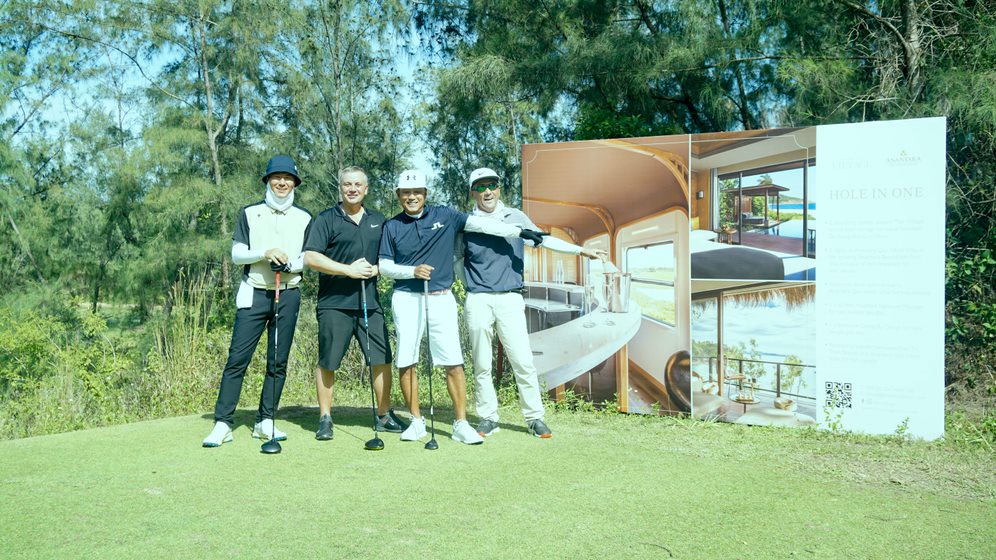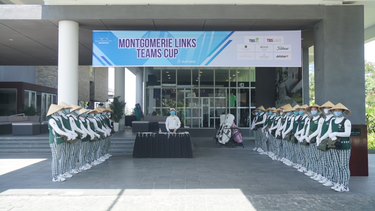 The Teams Cup marked the first time cooperation between Montgomerie Links Vietnam and The Vietage a unique 5 star train that links these 2 cities. This luxury transportation provided by Anatara Resort with high quality facilities and service. Traveller can depart from Danang at 9:31 daily and return in the same day with private guestroom, sit-up bar, gourmet dining and much more. Each member of winning teams in 2 grades was presented this special package for 2 people. This 5,500USD valued package was also sponsored to HIO winner at Hole #14 but there was no one won the prize.

The event concluded with an intimated dinner where players and guests shared the happiness of the winning teams and spread out the sporty spirit in festive summer.
Download Event Picture and Appreciation letter
TOURNAMENT RESULT
A Division
Mr. Phan Vũ Việt Hùng & Mr. Trần Dũng
HDC 23 Net 68 Count back 9
Mr. Tony Trịnh Chung & Ms. Nguyễn Thị Nhật Quỳnh
HDC 27 Net 68 Count back 3
Mr. Lê Nguyễn & Mr. Lê Trần Thanh Tâm
HDC 22 Net 68 Count back 9
B Division
Mr. Lê Thế Tiệm & Mr. Nguyễn Hà Đông
HDC 45 Net 68 Count back 6
Ms. Bàn Thị Xuân Thu & Ms. Nguyễn Thị Xuân
HDC 40 Net 68 Count back 6
Mr. Nguyễn Văn Hùng Zalo & Mr. Huỳnh Thanh Long
HDC 47 Net 68 Count back 6
Nolvety Prizes
Nearest to the Pin Hole 11
Mr. Trần Dũng
Nearest to the Pin Hole 5
Mr. Yasuhiro Kozai
Nearest to the Pin Hole 2
Mr. Đặng Như Thịnh
Nearest to the Pin Hole 14
Mr. Nguyễn Tiến Sỹ