CLUB CHAMPIONSHIP 2019 – 10 YEARS IN GOLF OPERATION
The Club Championship 2019 has concluded with the great pleasure and cheerfulness of all golfers. The event specially marks 10 years in operation at the first golf course in Quang Nam Province and Danang.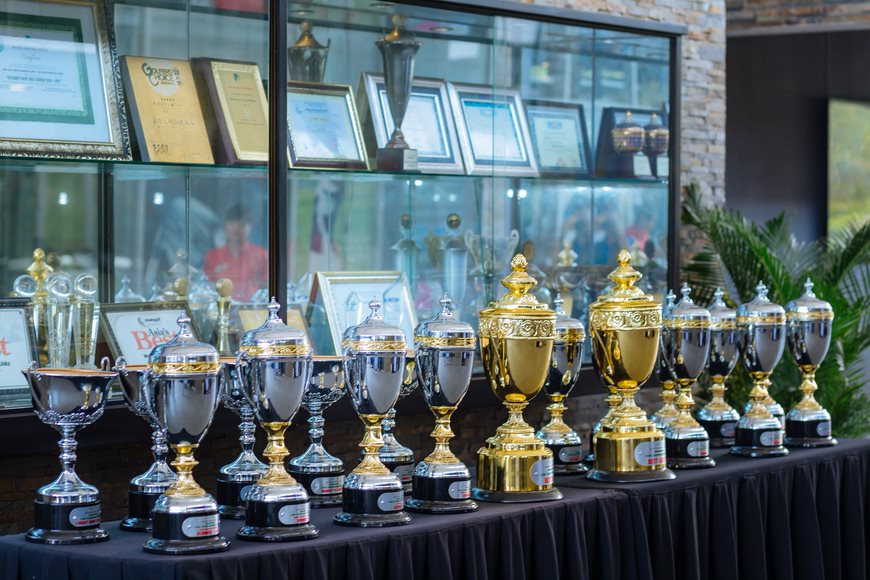 Montgomerie Links was proudly considered as "Top 2 the best golf course at Vietnam 2018" ranked by Asia Pacific Golf Summit and "Best Maintained Golf Course in Vietnam by Vietnam Administration of Tourism" in 2017. In 2018, Montgomerie Links gained the title of "Best golf course in Viet Nam" – Asian Golf Award in Bangkok just under one year later.
As the main annual golf tournament, Club Championship 2019 this year has received the gold sponsor of Vietcombank and also 24 honor sponsors. In the good weather, this year's tournament welcomed 118 member and member guest playing 18 holes at golf course designed by eight – time European Order of Merit - Colin Montgomerie. One of the highlighted point of this year is live scoring for golfers' to create interestingly competitive playing for all. Golfers and audiences could catch up online result immediately through Montgomerie Links Vietnam official website.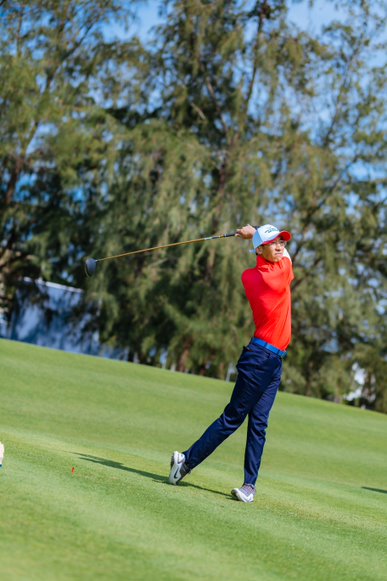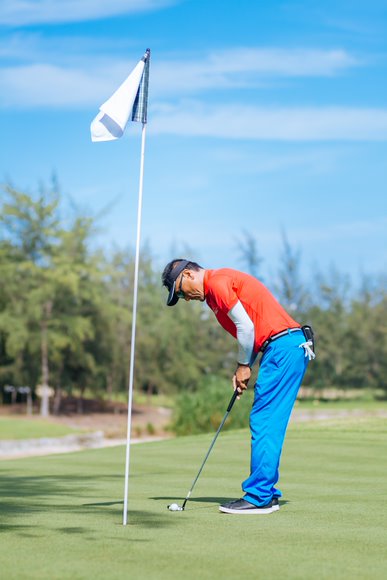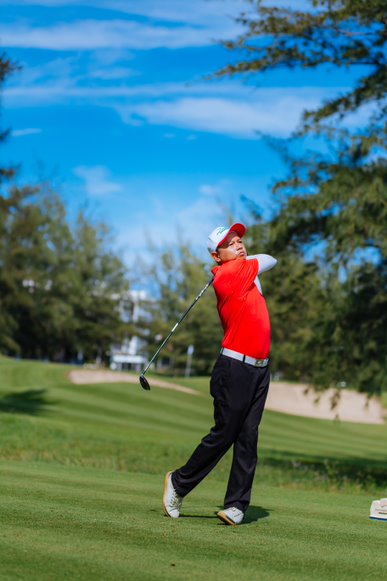 All of golfers (member and non member) in the event was qualified into different divisions regarding their Ehandicap and non handicap to create fair competition. We finally called out the Best net Winner – Mr Nguyen Huu Tho, the member at Montgomerie Links at net score 68 (HDC 14). Our champion with the Best Gross at 80 is golfer from Korean - Mr Kim Chong Su. Two champions have received many valuable prizes from our honor sponsors including Vietnam Airline, Jet Star, Vietnam Golf Distribution, Heineken and ECCO. Mai House Saigon also sponsored to two winners 2 – night stay at hotel, spa and F&B experience. Moreover, Best Net and Best Gross winner also have chance to play in Thu Duc golf club (VGCC) and Clear Water Bay Golf and Country Club in Hong Kong. The total prizes is estimated at USD $5000 for each golfer.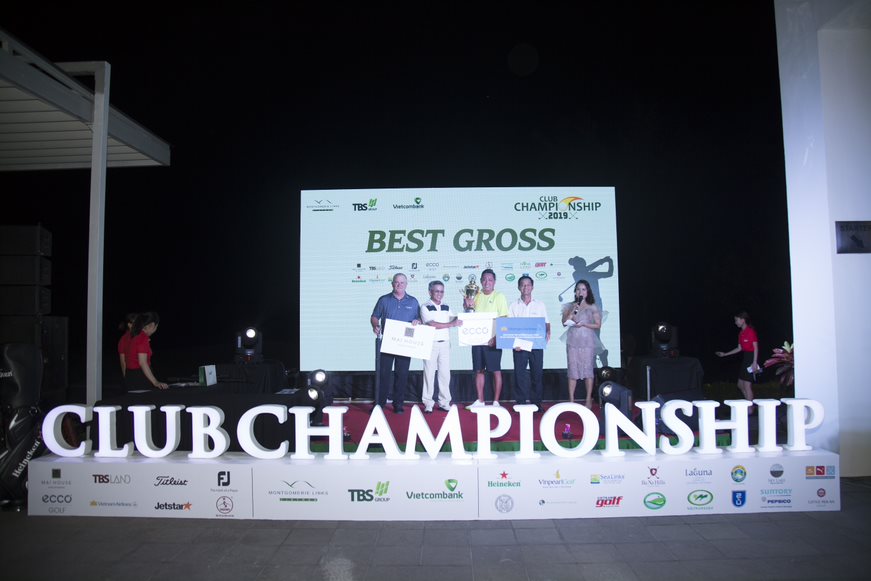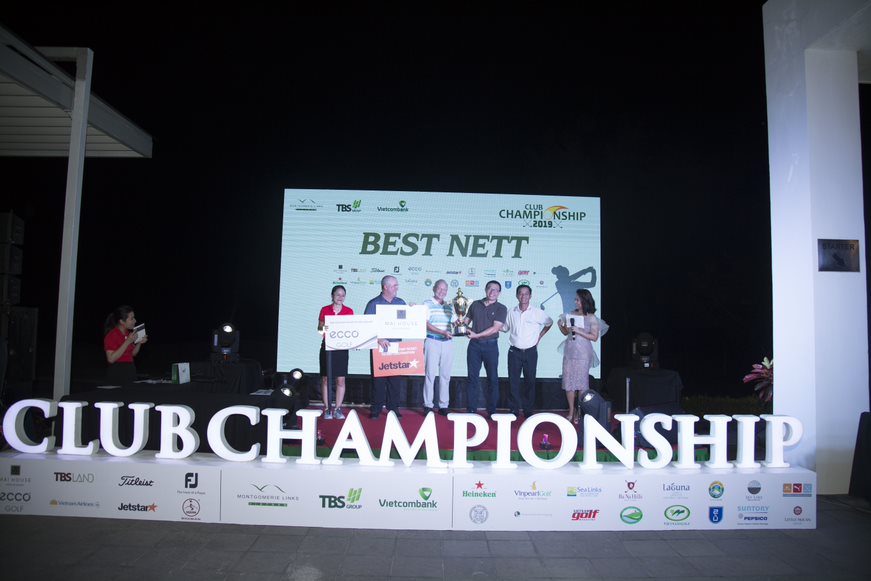 Out of members who have HDC 0 to 16, Mr Nguyen Dang Quoc, a famifiar face most of the event in Montgomerie Links, achieved the winner of Division A at gross 85, HDC 12, Net 73. In division B (HDC 17 to 34), the winner was Mr Tran Quang Dung with the net score at 68 (HDC 25). To the golfers who have daily handicap in Callaway division, Ms Lee Yoon Seo competed with all golfers in her division to win at the net score 70 (HDC 12)
In this year's tournament, there are Guest Handicap Division and Guest Callaway Division for anyone who has no official handicap and is qualified in System 36 scoring. Golfers Mr Hoang Duc Thanh at the net score of 70 (HDC 25) and Kang Dong Joong (Net 70, HDC 8) were named out as the winner of each division respectively.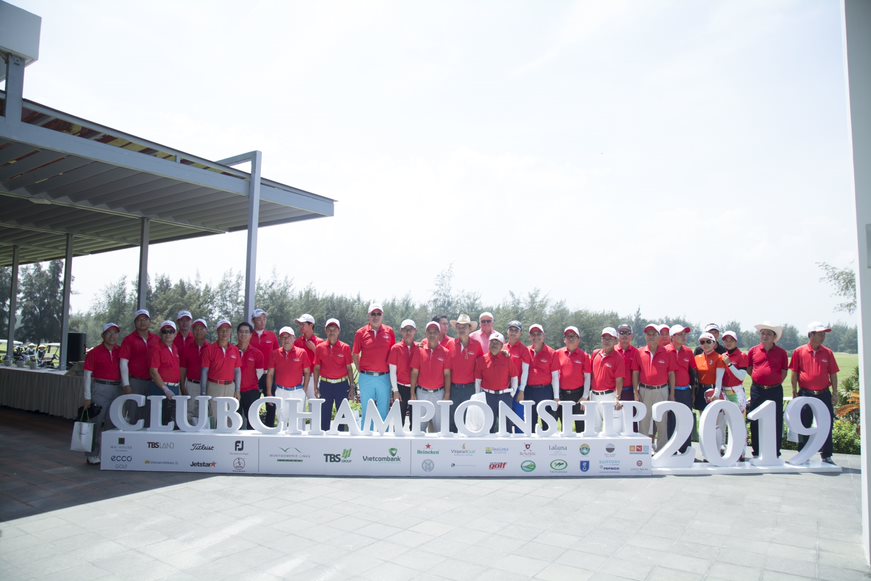 The event would have been less interesting without the presence our of beautiful female golfers. To promote the women's golf of the city, Montgomerie Links Vietnam has offered special prices for the female golfers community in Quang Nam - Danang in the past year. As ladies members and guests played in the same ladies division, Ms Ban Thi Xuan Thu won the trophies at the net score of 74 (HDC 20) for ladies division this year, and win the chance to experience hotel stay, F&B and spa at Mai House Saigon.
At hole 5, Super Pin Challenge is also another highlighted point in this competition with the sponsor at Golf Academy – Montgomerie Links Vietnam. It is the first time, golfers have chance to meet our new golf teaching professional – British PGA Michael Lane with 7 year experience as teacher as well as qualified club fitter. The prize " Nearest to the pin", "Longest drive" and "Super Pin" has given to all golfers who have great swing to hole par 3 and par 5. There are a lot of great lucky draw, especially 2 – month ginseng products from Ngoc Linh Gingseng - Quang Nam Nutrition Food Corporation.
This year, even though we couldn't found the winner for "Hole In One" award, our memorable special on this event is outdoor prize ceremony and gala dinner at club house. At the beginning, Hello Vietnam song is the song presented by the singer – Ngoc Nhung – the winner of Vietnam popular competition " Sao Mai Diem Hen" in Central Coast and Central Highland. The charming dinner experience have been served by the team from Mai House Hotel and Resort with the theme - "Mai House with love". Montgomerie Links Vietnam would like to send the best grateful to the valued members and guests to be here to celebrate 10 – year operation.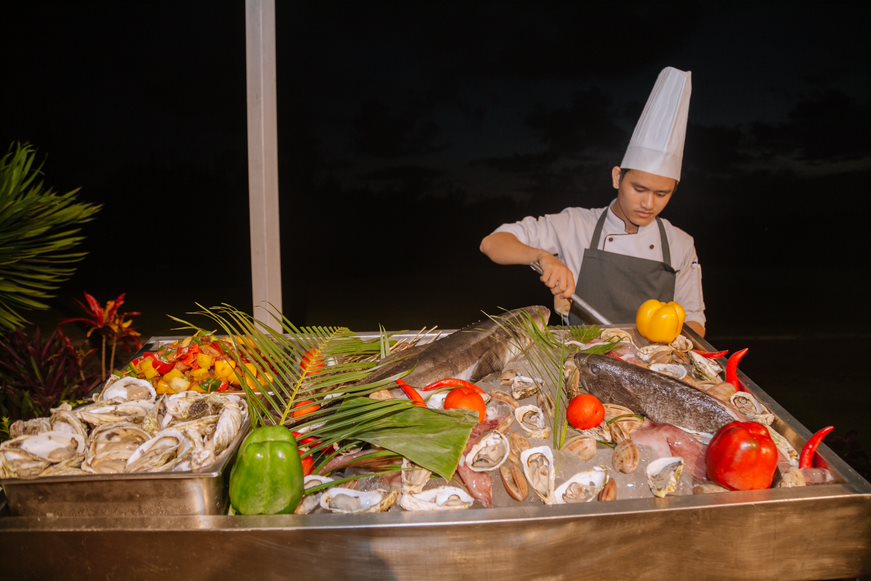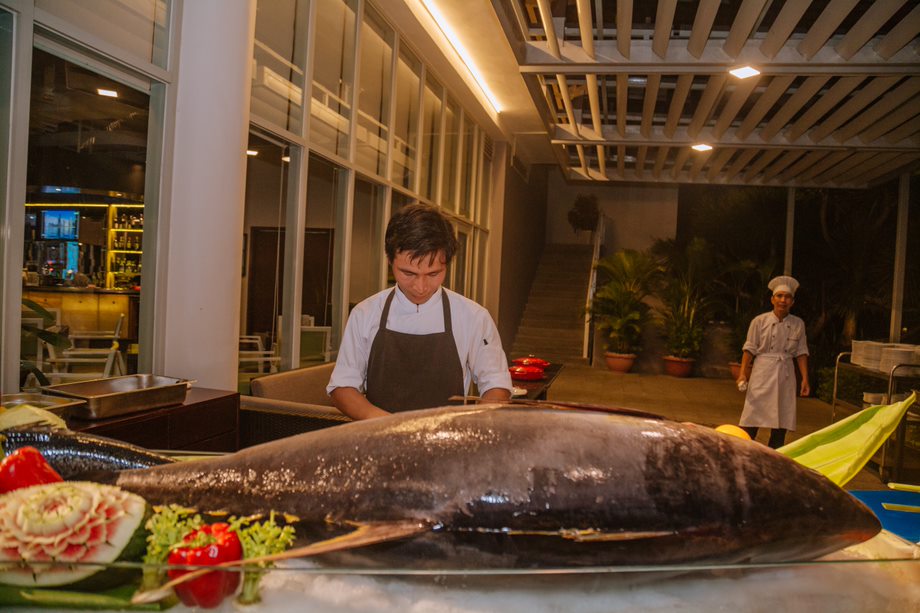 Montgomerie Links Vietnam, one of the project in Mai House Hoi An Hotel & Resort, is the first golf club in Quang Nam Province – Da Nang, with the outstanding design of 18 holes by Colin Montgomerie. The five – star Mai House Hotel & Resorts is invested and constructed by TBS Land. "Mai house with love" is a message we would love to bring to all the guests warmly caring and loving journey that leads to memorable delights. Every corner in the hotel and resort is taken carefully by the designers and constructors. to make sure everyone feel like their home.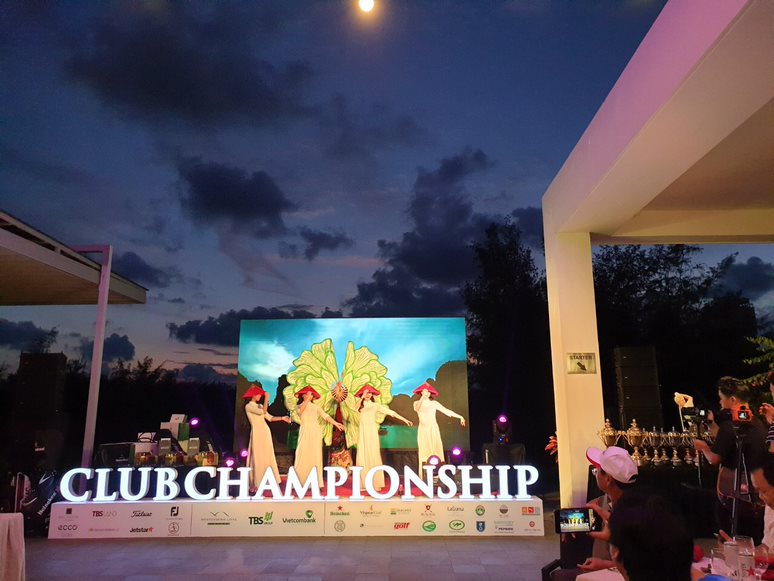 In 2017, Montgomerie Link Vietnam has been proudly chosen to welcome 800 delegates to the welcome reception for APEC 2017 (CEO Summit). Montgomerie Links Viet has become the most golf tour destination attraction in the Best Golf Course in Central Coast Vietnam.
Download Event Picture and Appreciation letter
TOURNAMENT RESULT
Champion
Mr. Nguyen Huu Tho
Gross: 81 HDC: 14 Net: 68
A Division
Mr. Kozai Yasuhiro
Gross: 80 HDC: 6 Net: 74
Mr. Nguyen Dang Quoc
Gross: 85 HDC: 12 Net: 73
B Division
Mr. Tran Hoai An
Gross: 88 HDC: 17 Net: 71
Mr. Tran Quang Dung
Gross: 92 HDC: 25 Net: 68
Ladies Division
Ms. Ban Thi Xuan Thu
Gross: 94 HDC: 20 Net: 74
Guest Division
Mr. Vo Ngoc Vu
Gross:100 - HDC: 29 - Net: 71
Mr. Hoang Duc Thanh
Gross: 95 - HDC: 25 - Net: 70
Member Callaway Division
Mr. Lee Yoon Seo
Gross: 82 HDC: 12 Net: 70
Callaway Division
Nolvety Prizes
Nearest the pin - Hole 14
Nguyen Van Tien (O)
Nearest the pin - Hole 11
Mr. Pham Thanh Hung