NOVEMBER CUP 2020
As a friendship tournament between Montgomerie Links Vietnam Members and Guests, the November Cup was held on November 28, 2020 with 70 golfers.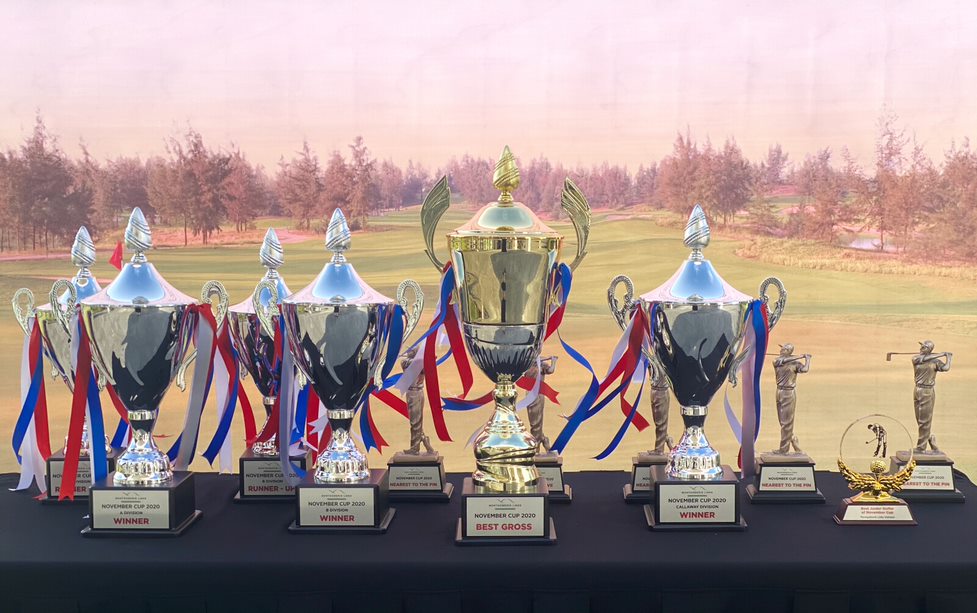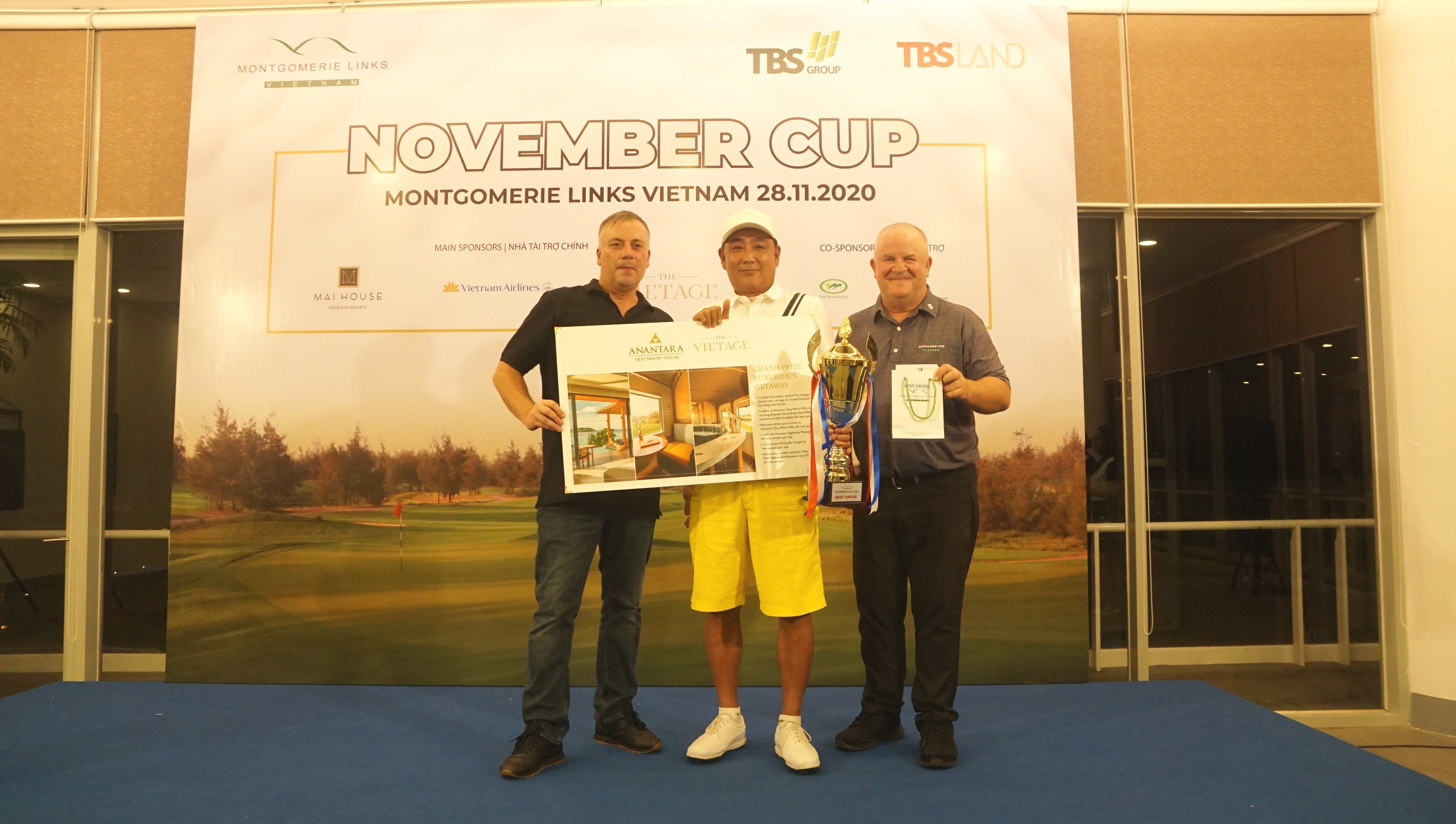 The strong wind and rain gave our golfers a challenge competitive experience. The winners of each Division won a luxury experience package sponsored by The Vietage - the 1st five star luxury train connecting Danang and Qui Nhon valued at 5,500USD. Mr Kim Chong Su was the champion for this tournament with 84 Gross score (Countback 9 holes).
Mrs Trinh Bao Tram achieved the winner of Division A at Gross 88, HDC 18, Net 70. In division B, the winner was Mr La Thanh with the net score at 71 (HDC 22). In Callaway division, Mr Matt Dabby competed with all golfers to the golfers who have daily handicap in his division to win at the net score 73 (HDC 17).
With the spirit of Golf, all players had played more than 100% of their efforts. The event took place in a warm atmosphere and ended successfully.
MEDIA INQUIRIES
Ms. Alice - +84 888 5151 86 – Email: van.h.le@montgomerielinks.com
Download Event Picture and Appreciation letter
TOURNAMENT RESULT
Champion
Mr. Kim Chong Su
Gross: 84 Countback 9Holes: 40
A Division
Mr. Pham Minh Nghia
Gross: 91 HDC: 19 Net: 72
Mrs. Trinh Bao Tram
Gross: 88 HDC: 18 Net: 70
B Division
Mr. Pieter Van Der Hoeven
Gross: 99 HDC: 28 Net: 71
Mr. La Thanh
Gross: 93 HDC: 22 Net: 71
Callaway Division
Mr. Matt Dabby
Gross: 90 HDC: 17 Net: 73
Nolvety Prizes
Nearest the pin - Hole#11
Mr. Tran Quoc Hung
Nearest the pin - Hole#14
Mrs. Cordula Teufel