GOOGLE ARTS & CULTURE SHOWCASES 'WONDERS OF VIETNAM'
June 22, 2021
Posted by Admin
HÀ NỘI — Images showcasing the beauty of Việt Nam have been presented on Google Arts & Culture – an online platform through which allows the public to view high-resolution images and videos of artworks and cultural artefacts throughout the world.
A photo taken inside Sơn Đoòng Cave – the world's largest cave. The photo is among nearly 1,400 photos presented in the 'Wonders of Vietnam' on Google Arts & Culture. — Photos courtesy of Quảng Bình Department of Tourism. The 'Wonders of Vietnam' offers nearly 1,400 images and videos, divided into different topics such as 'The World's Largest Cave', 'Landmark Bridges', 'Deep Green Lagoons', 'Ancient History', and 'Handmade Heritage'.
Head of the Việt Nam Administration of Tourism Nguyễn Trùng Khánh highly appreciated the support of Google in promoting Vietnamese tourism: "This [Google Arts & Culture] will help to promote Vietnamese beauty widely to people and tourists all over the world. Once the coronavirus will be controlled completely, tourists can come to Việt Nam to have their own firsthand experience. For Vietnamese people, the project helps them to cherish the country's heritage,".
According to Google Country Director of Vietnam, Laos and Cambodia, Trâm Nguyễn, the project is an important part of Google's support for the Vietnamese tourism industry: "With the online exhibiting the wonders of Việt Nam, in particular the ones in the central region, we also expect to raise awareness on protection and preservation of ancient relics that have been affected by floods a few months ago," she said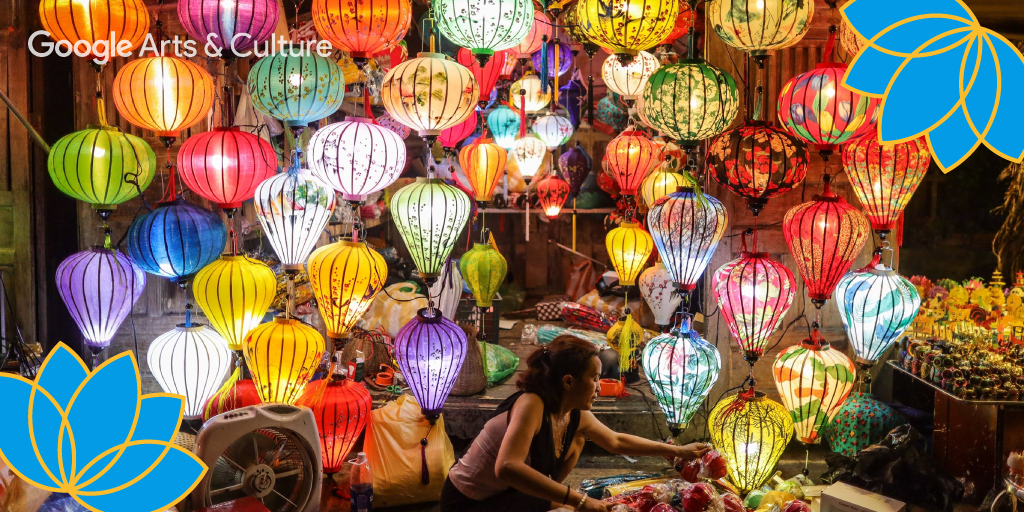 The project, which aims to show the beauty of Viet Nam to the world, has been implemented by the Ministry of Culture, Sports and Tourism, in collaboration with the Department of Tourism of Quảng Nam, Thừa Thiên Huế and Quảng Bình provinces, and Đà Nẵng City. The project has also been joined by the National Geographic award-winning Vietnamese photographer Trần Tuấn Việt, and the jungle and cave adventure tour operator Oxalis Adventure. "Given how severely the tourism industry all over the world, and particularly in Việt Nam, has been affected by the pandemic, we knew it was even more important to make 'Wonders of Vietnam' accessible for the world, so more people can experience what Việt Nam is all about," said Amit Sood, Director of Google Arts & Culture. "I am grateful to our partners for working with us to showcase such a rich view of the sites and culture of Việt Nam."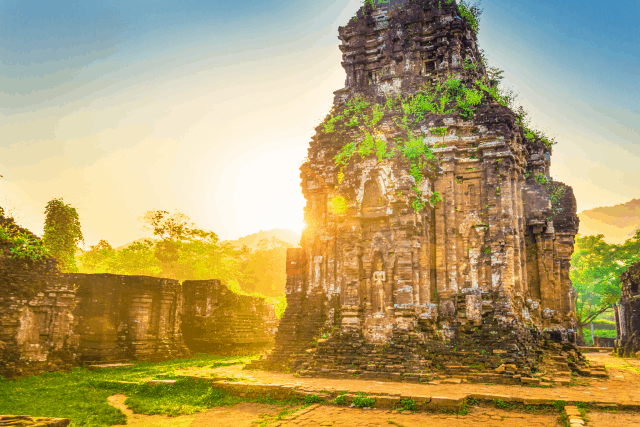 People can also explore highlights of the exhibit by colour, watch videos of traditional Vietnamese music or have a bird's-eye view of famous sites through panoramic pictures. National Geographic award-winning photographer Tuấn Việt, captured about 1,000 photos in several central provinces for the 'Wonders of Vietnam': "Definitely, nothing can compare with seeing it yourself or having firsthand experience, but when many of us can't do it in the current context, taking an online journey to explore Việt Nam's natural wonders is an alternative," he said.
In coming months, the Quảng Bình Department of Tourism will continue to work with the Việt Nam National Administration of Tourism and Google Arts & Culture to promote other tourism attractions.
Source: Vietnamnews.vn LINKS