GOLF - THE ATTRACTIVE SPORT FOR BUSINESSMEN
January 10, 2023
Posted by My Ly
According to Syracuse University, 90% of Fortune 500 CEOs surveyed stated that they had played golf. They take around 10 minutes per hole. This averages out to about 4 hours for an 18-hole round. In another study of golf entrepreneurs who play golf, more than 50% confirm that there is a similarity between the way a person plays and how he/she does business. 54% believe golf offers networking opportunities. 80% agree that playing golf aids in forming new business relationships and 93% reckon that playing golf with business partners is the "perfect shortcut" to establishing closer contacts. These above proportions demonstrate that golf is one of the most attractive sports for businessmen today.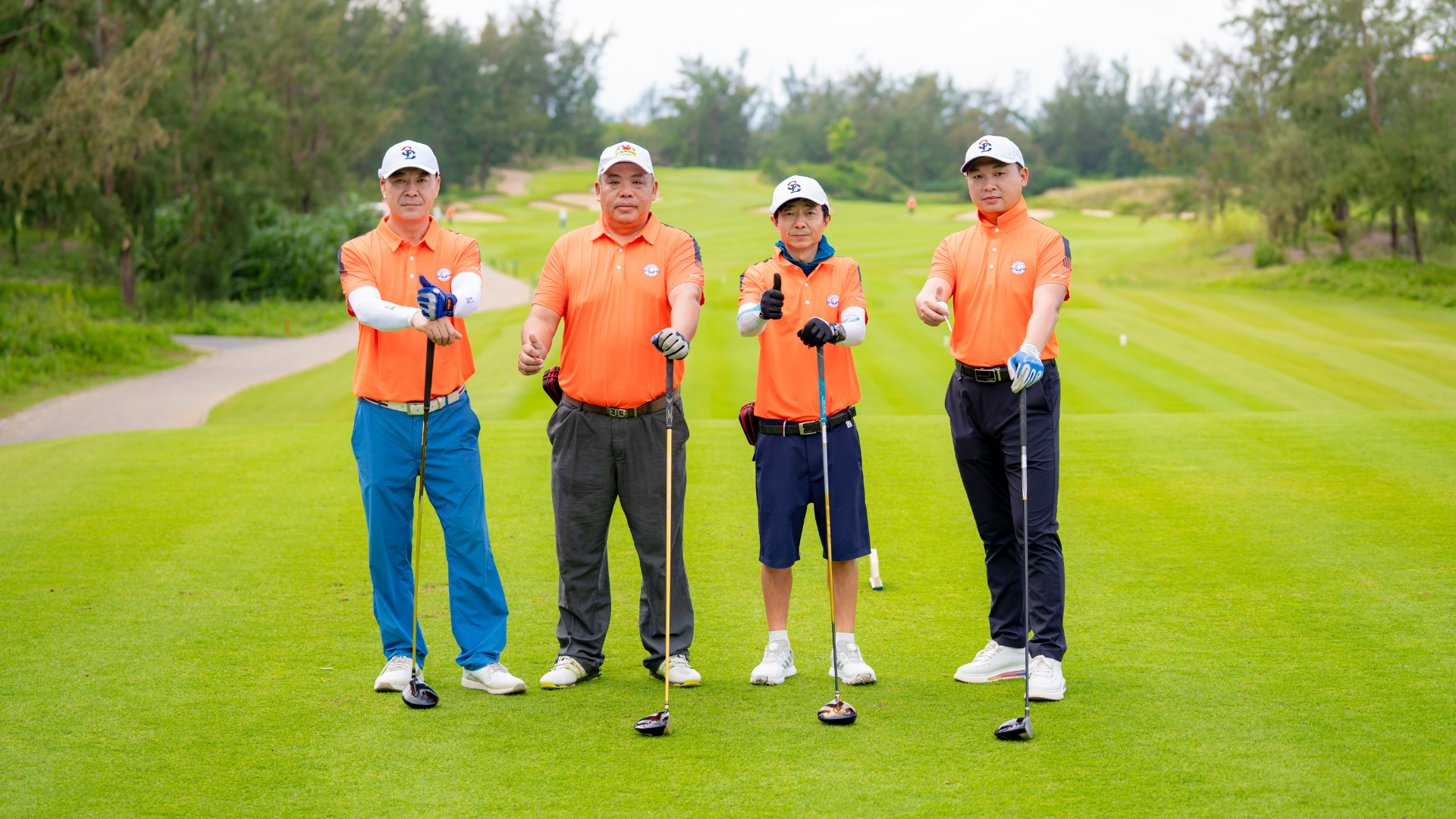 1. ENHANCE HEALTH - STRENGTHEN WILLPOWER
After the hustle and bustle at the office with stressful duties, most businessmen opt to relax at the golf course. Simply because they are able to immerse themselves in nature which is an open, airy, and tranquil space. This is not straightforward to find in skyscrapers. Additionally, walking an 18-hole round of golf with a variety of terrain helps players burn up to 2000 calories, and have a lot of time to get their thoughts centered. Besides enhancing health, when it comes to golf, they must focus their mind and spirit and eliminate all distractions to create the perfect swings. Therefore, this ultimate sport also aids businessmen to strengthen their willpower, strong mentality, and ability to analyze and evaluate situations through each shot to make the most informed decisions.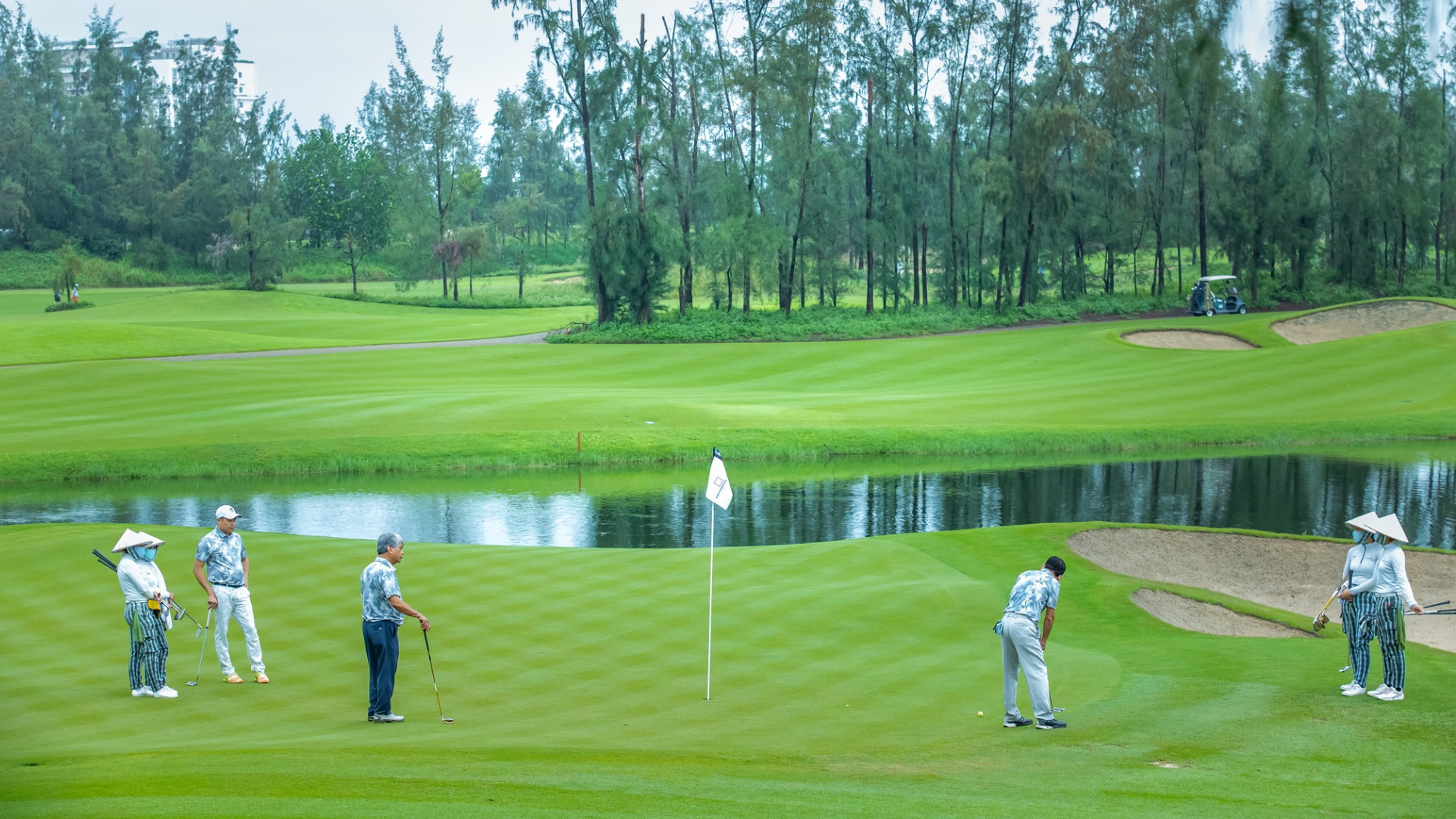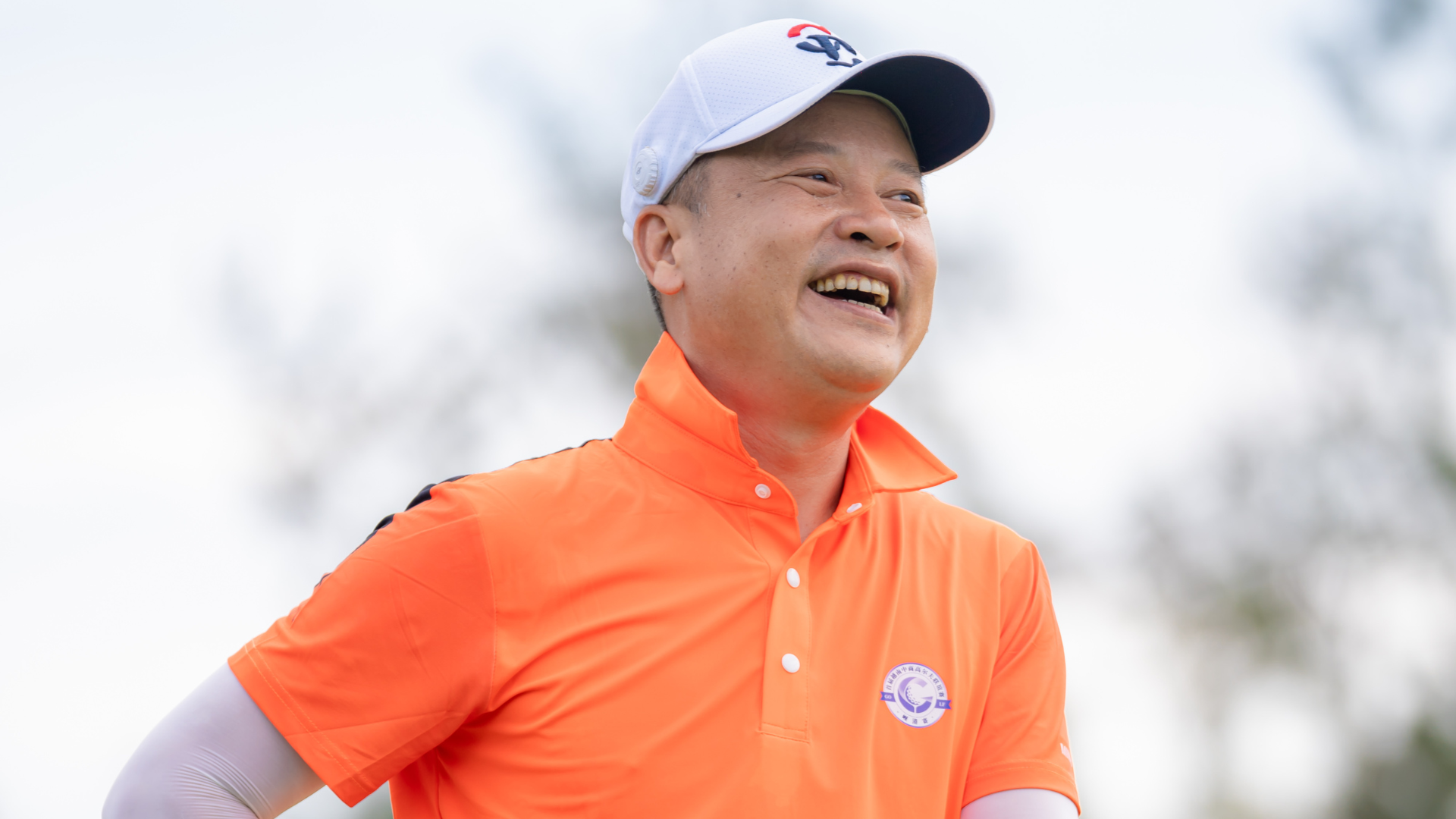 2. SEIZE OPPORTUNITIES - BUILD RELATIONSHIPS
Golfers spend an average of more than 4-5 hours on a round of 18 holes. This is considered one of the sports with the longest playing times. Hence, the golf course becomes the focal point of attention for interesting successful businessmen since the quality time provides the golden opportunity to get to know partners, connect with them, have conversations, and gradually build long-lasting relationships that the office environment can hardly obtain.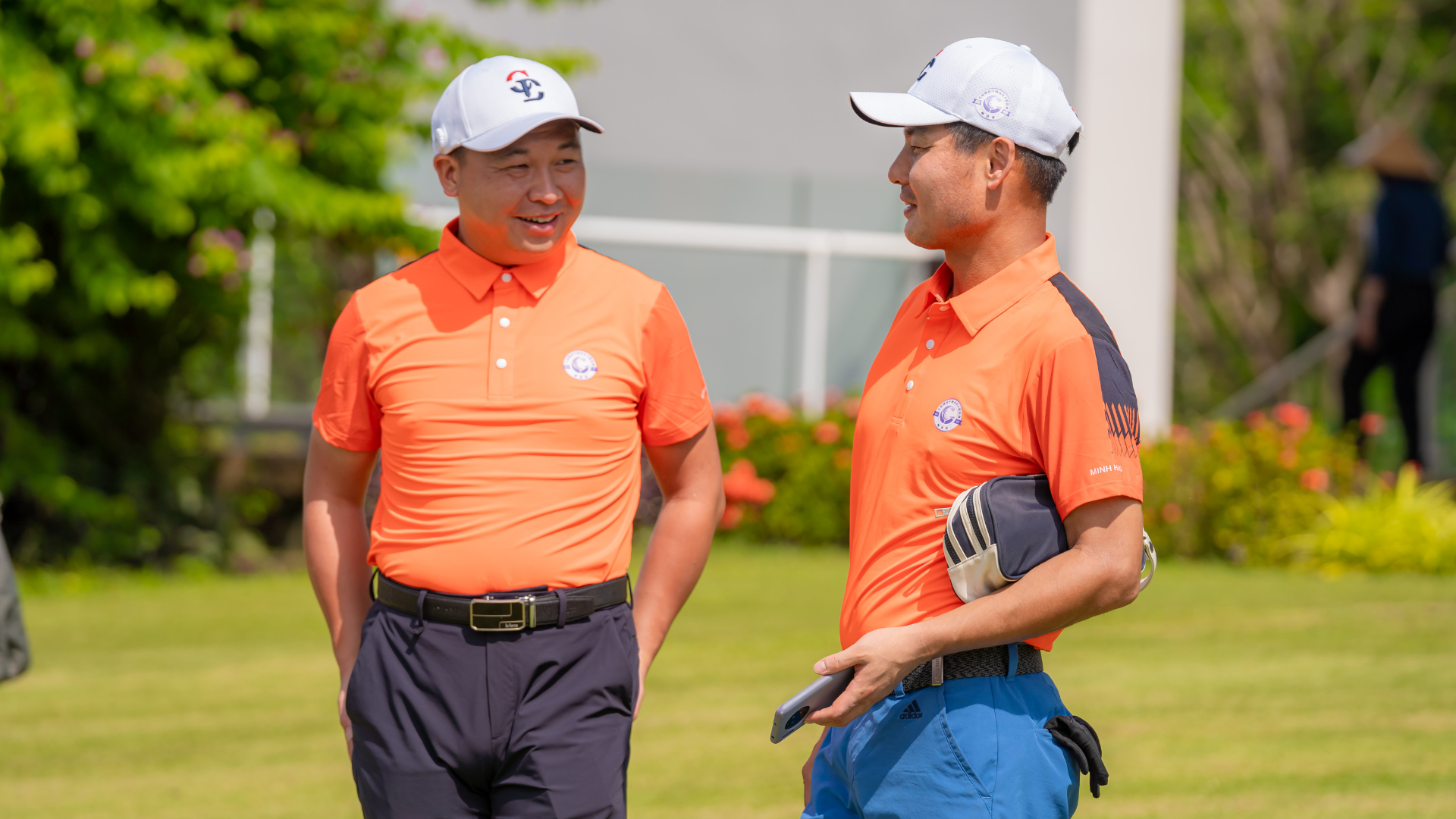 3. FIGURE OUT OPPONENT - PROPOSE COLLABORATION
In the novel called The Pothunters by P. G. Wodehouse wrote that ''To find a man's true character, play golf with him''. Whether you want it to or not, observing behavior and the different situations that arise on the course show that he/she is most likely a confident and calm person or a hot-tempered one. Moreover, the way golfers react to missed shots mirrors how they react to success, frustration, and pressure in the business. These are all premises to evaluate whether to cooperate together to make million-dollar deals or not.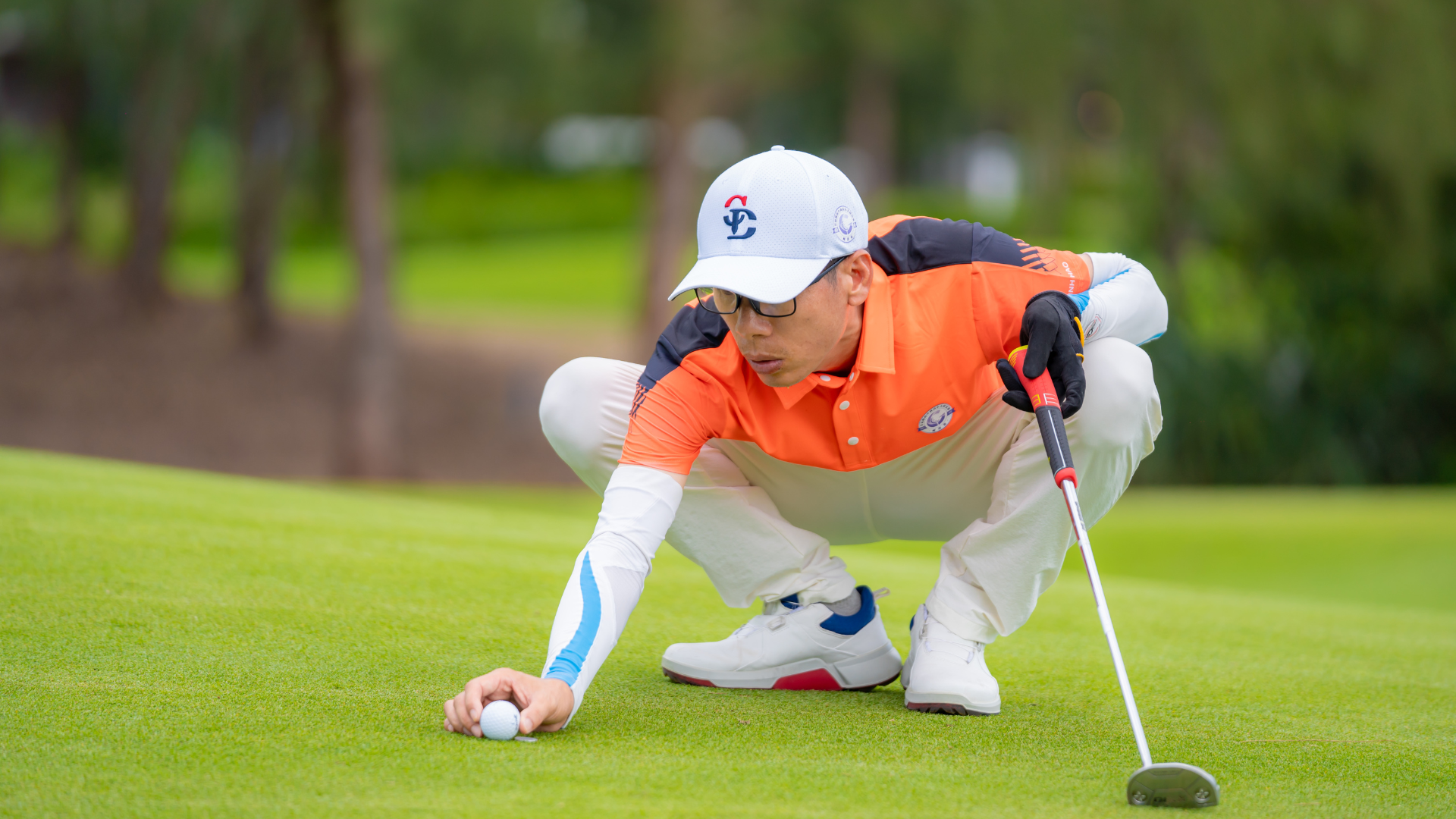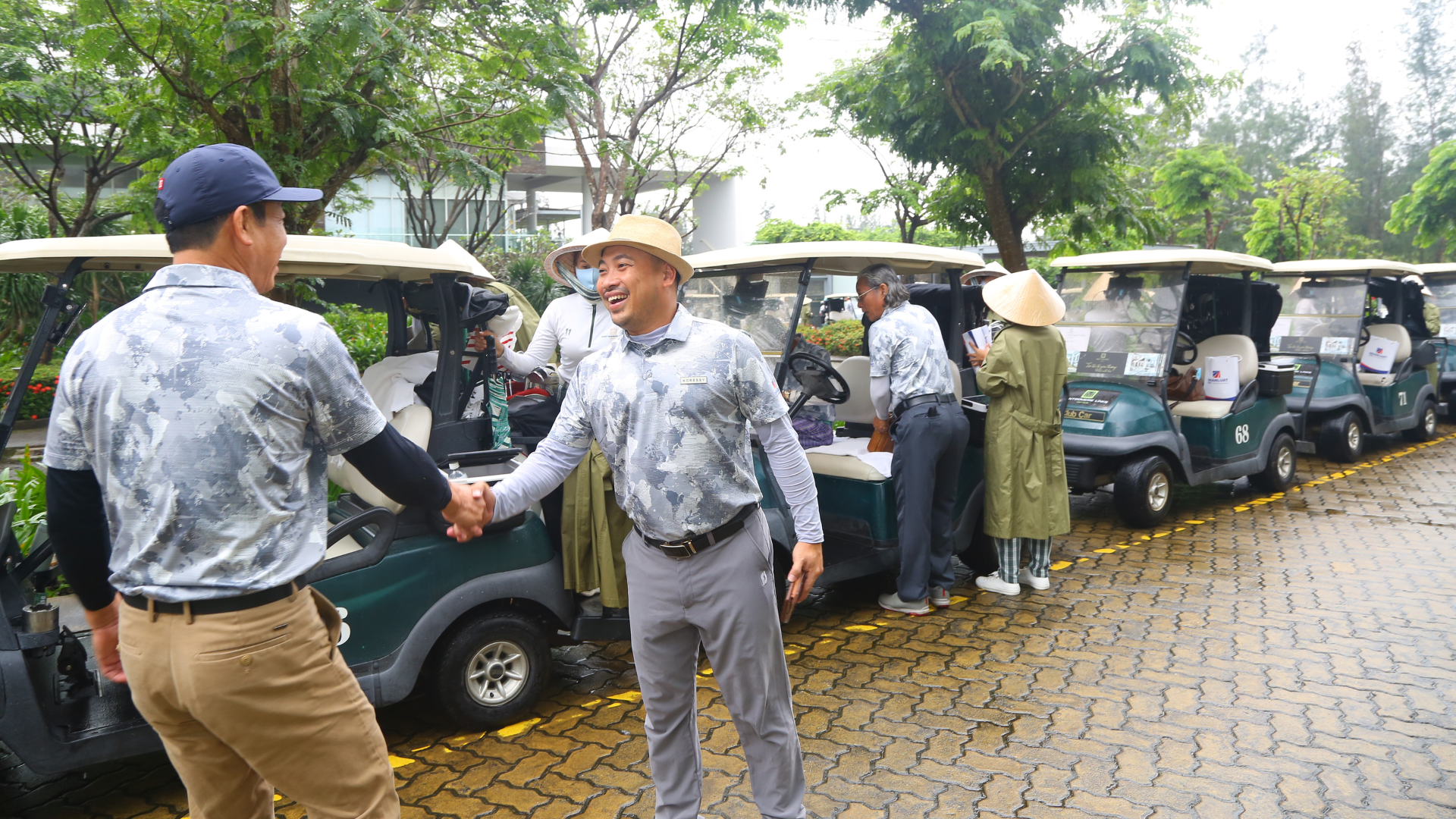 4. GOLF ACADEMY AT MONTGOMERIE LINKS - PERFECT PLACE FOR BUSINESSMEN TO COMMENCE WITH GOLF
If the golf course is a place of encounter for individuals and a destination for big deals, the golf academy is the perfect one for beginner golfers to commence their passion for golf.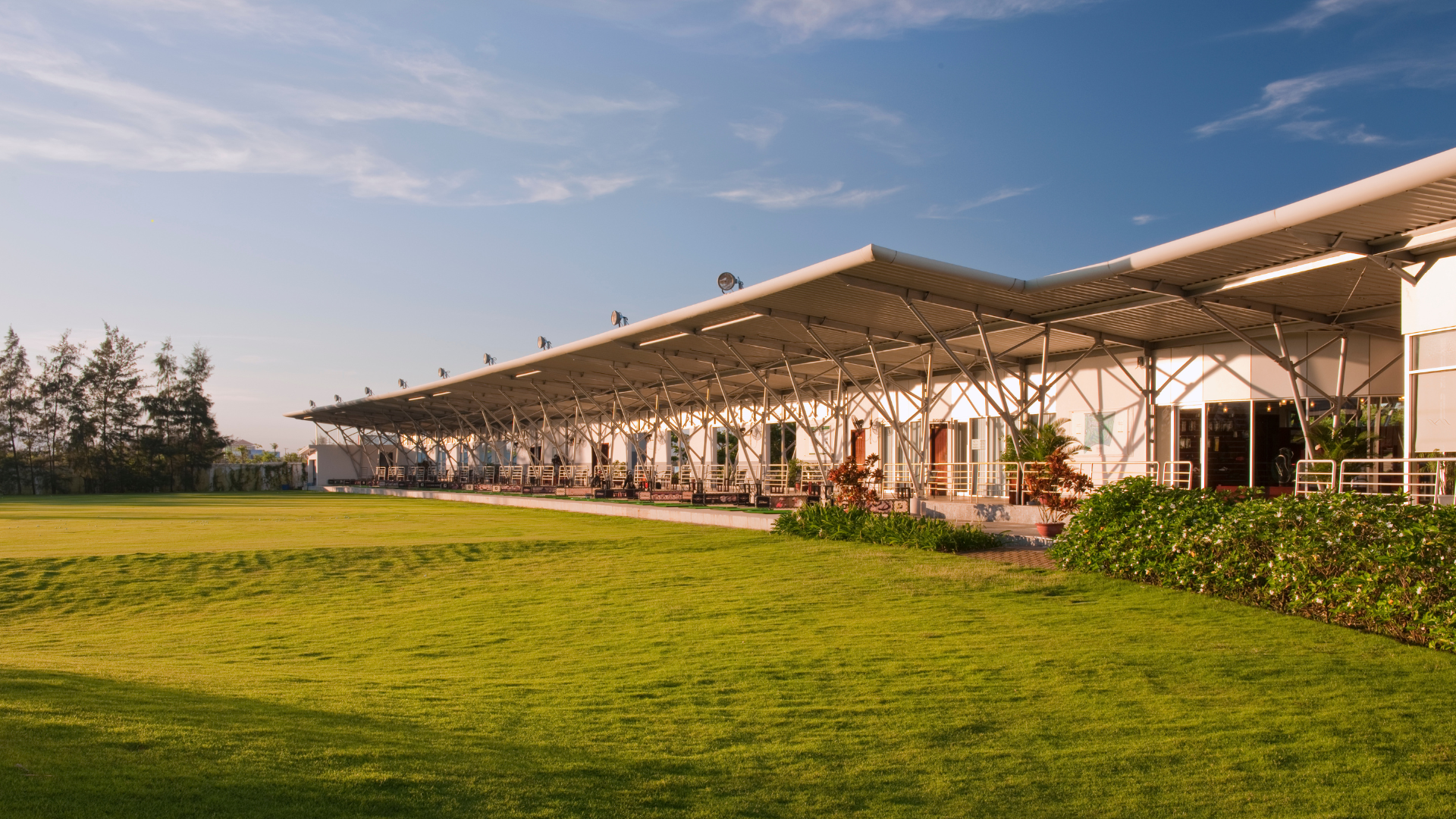 Located between the city of Danang and Hoi An ancient town and located within Quang Nam Province, Golf Academy at Montgomerie Links is just 20 minutes from Danang international Airport and 15 minutes for both Danang and Hoi An. Moreover, it is open from 5:45 am to 9pm daily, you are absolutely flexible to participate in classes.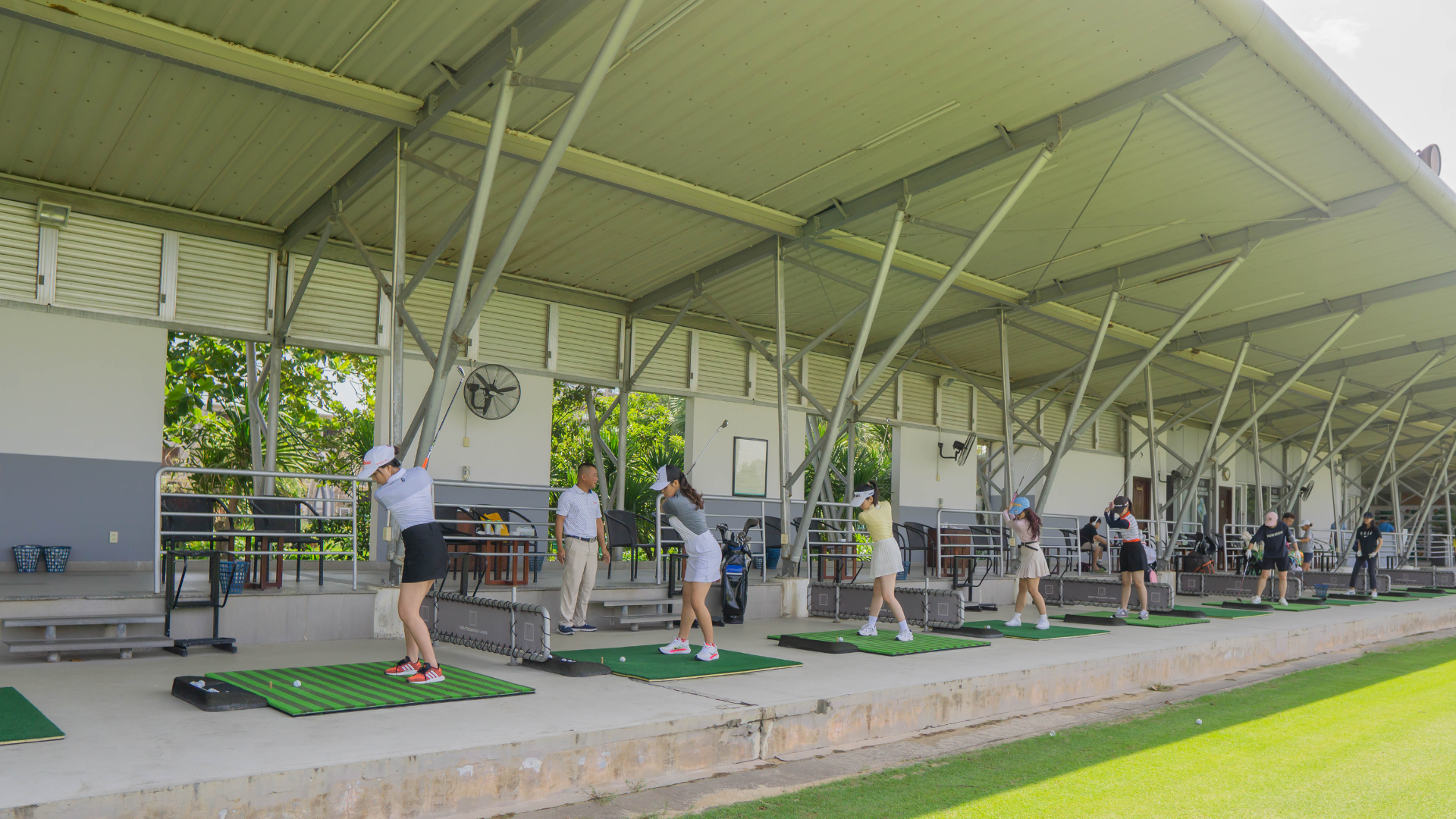 Golf Academy at Montgomerie Links is always proud to be a place to design private coaching and customized programs for each individual with the aim of enhancing golf skills from fundamental to advanced, including swing, putting, chipping, bunker, and other special skills on the golf course.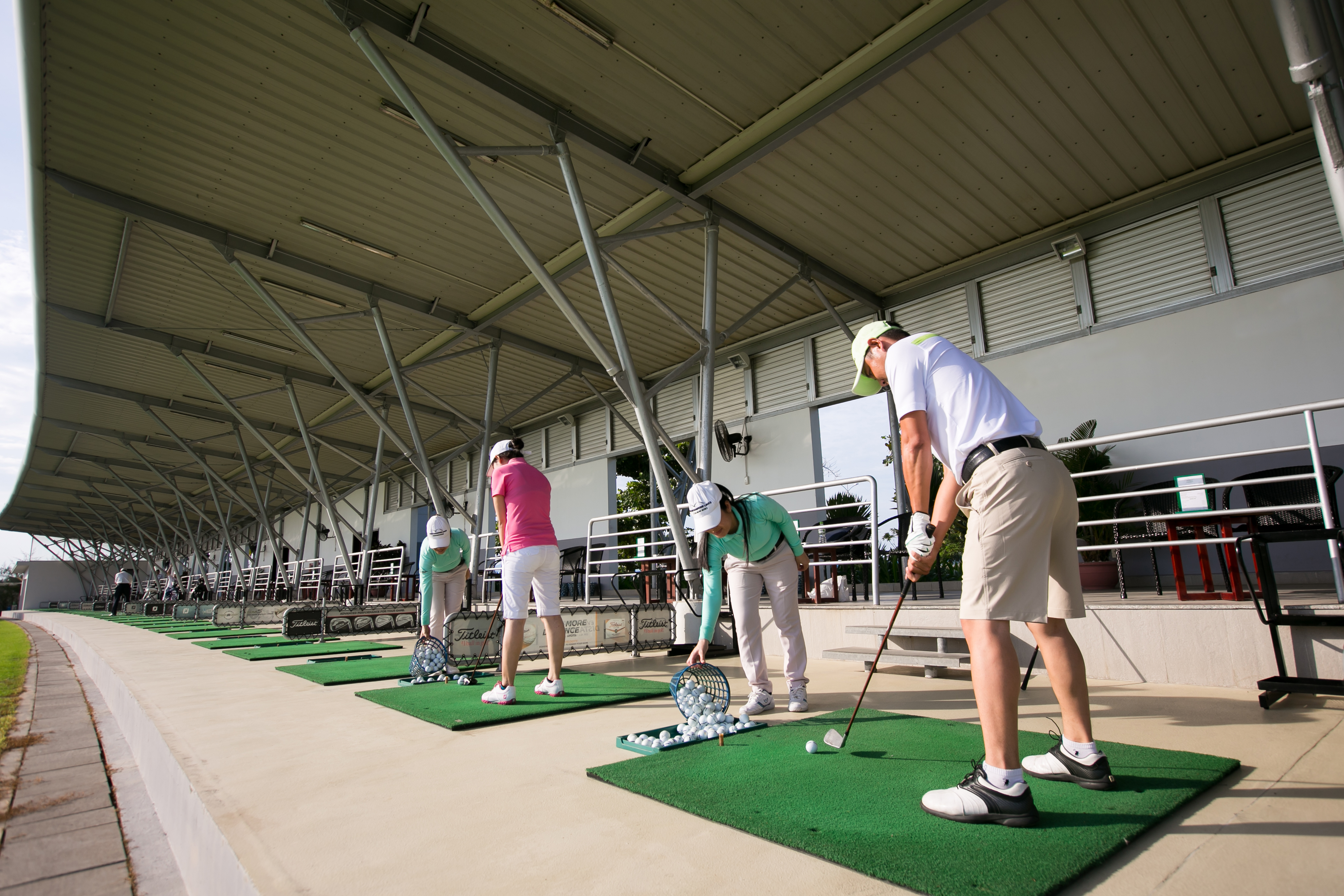 At Golf Academy, Montgomerie Links invested in international standard equipment and the perfect driving range to practice and improve your game. Furthermore, with more than 15 years of working in the coaching field, Mr. Vo Trung Hai - a member of the Vietnam PGA, we believe that Golf Academy will grant quality golf lessons in order to ameliorate your game faster and especially have an incredible experience with this sport.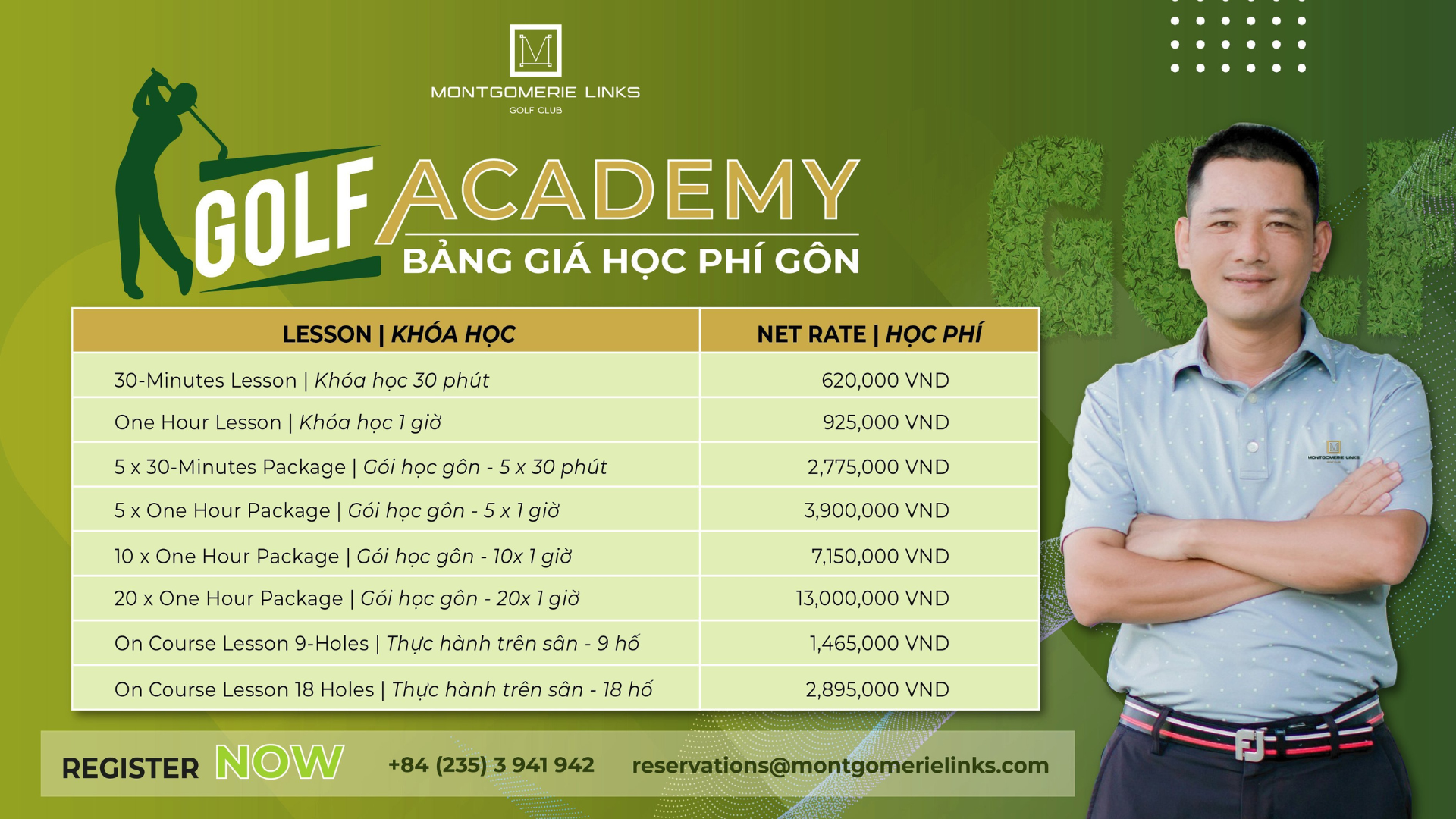 ---
Montgomerie Links Vietnam, one of the projects in Mai House Hoi An Hotel & Resort, is the first golf club in Quang Nam Province – Da Nang, with the outstanding design of 18 holes by Colin Montgomerie. The five–star Mai House Hotel & Resorts is invested in and constructed by TBS Land. "Mai house with love" is a message we would love to bring to all the guests warmly caring and the loving journey that leads to memorable delights. Every corner of the hotel and resort is taken carefully by the designers and constructors. To make sure everyone feels at their home.