TOP 4 FABULOUS DESTINATIONS FOR SPRING TRAVEL IN VIETNAM
February 26, 2023
Posted by My Ly
Propping up as one of the 20 most beautiful countries in the world by readers of Rough Guides, the renowned British travel site, Vietnam has gained a reputation as a must-visit place in recent years. Strikingly, for goers who seek mild temperatures, spring blooms, and fantastic festivals, spring is the perfect time of year to visit attractive places in Vietnam. We have many choices for tourism, from the terraced fields in Sapa to Ha Long Bay with up to 1900 large and small limestone islands in vivid shapes or floating markets in Southwest Vietnam. This definitely satisfies tourists' expectations.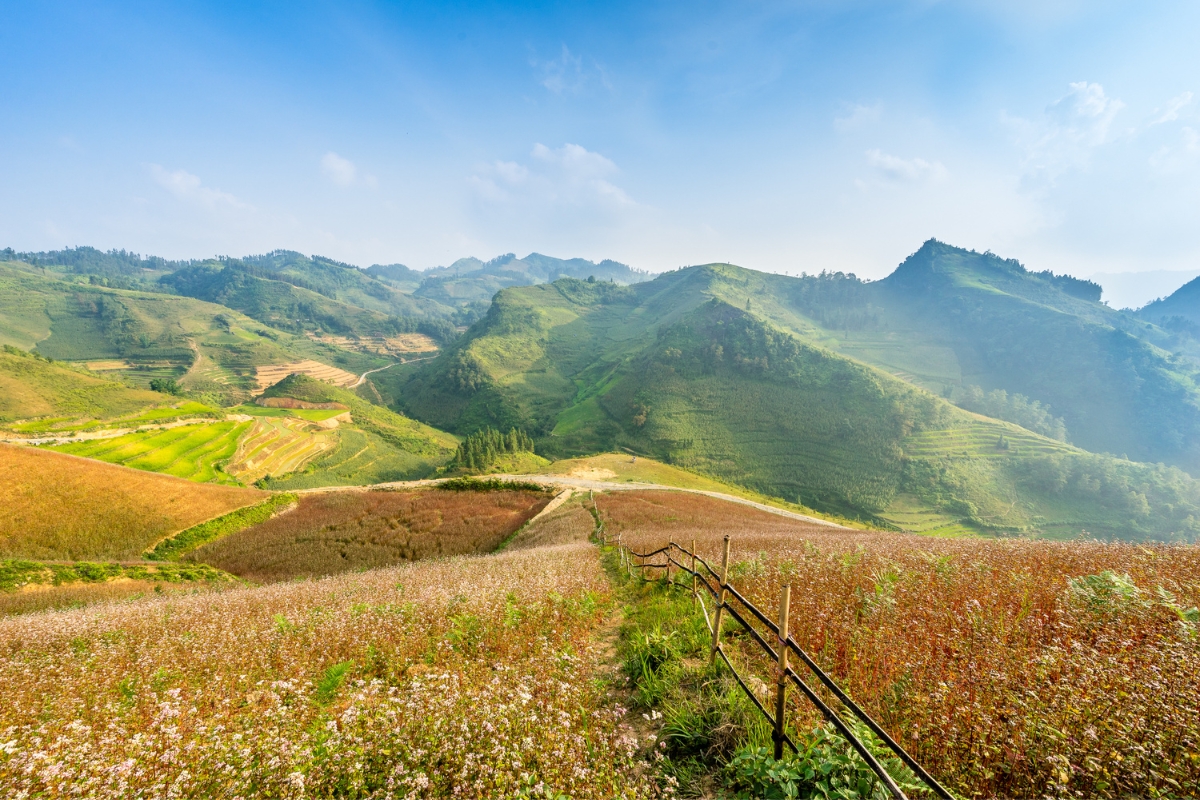 I. MUST-VISIT PLACES FOR THE SPRING TRAVEL IN VIETNAM FROM NORTH TO SOUTH
1. SPRING TRAVEL IN THE NORTHWEST REGION
When it comes to Northwest Vietnam, spring is the ideal time to pay a visit to this region. Travelers are attracted by the beauty of the white plum blossoms in the wild while many plum blossoms, peach blossoms, apricot blossoms, and medlar trees bloom. Hence, it is covered in a poetic and idyllic blanket.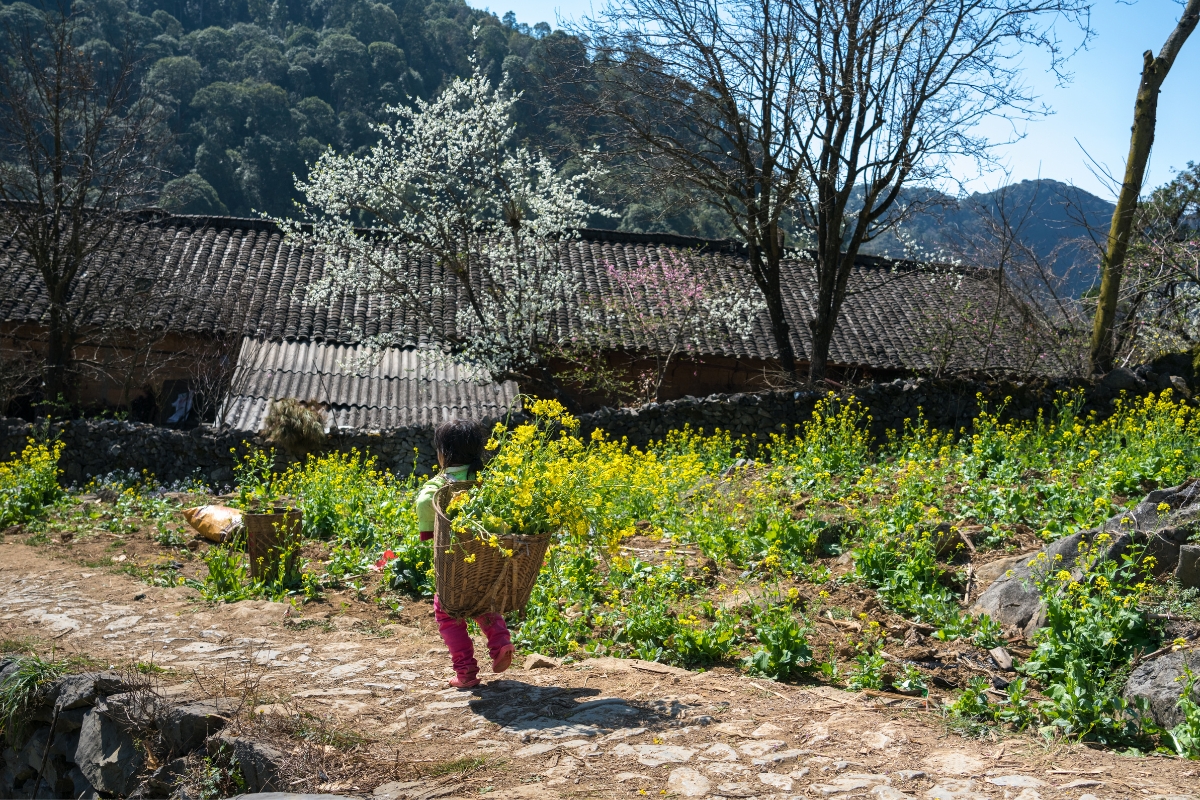 For spring travel, Northwest gives tourists a chance to sightsee the majestic mountain scenery of Hoang Lien Son mountain range, have a glimpse into the daily life and traditional costumes of local ethnic people in Cat Cat or Ta Phin villages, hunt the ocean of clouds in Ta Xua or conquer the main Fansipan peak which is known as the "Roof of Indochina" with an altitude of 3,143 meters and so on. So, it is clear that the Northwest region, which has always been well-blessed by nature with its fascinating charm in spring, always captivates tourists.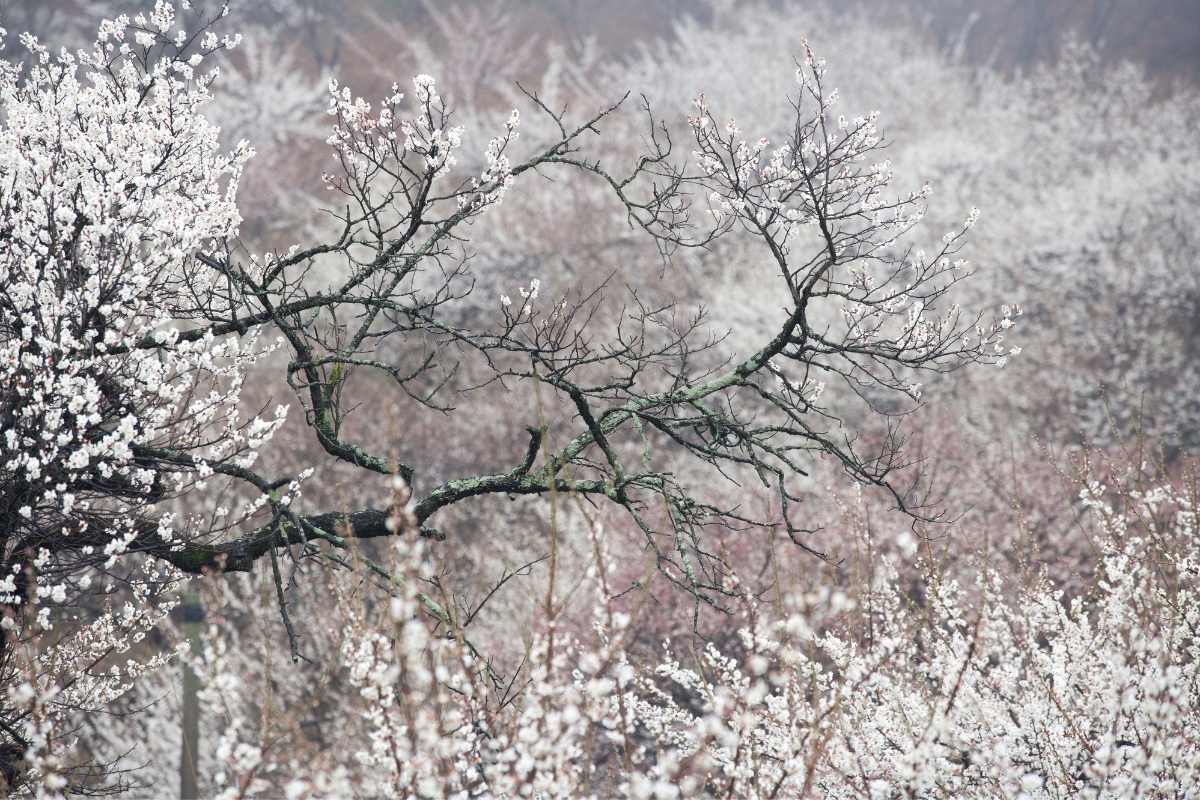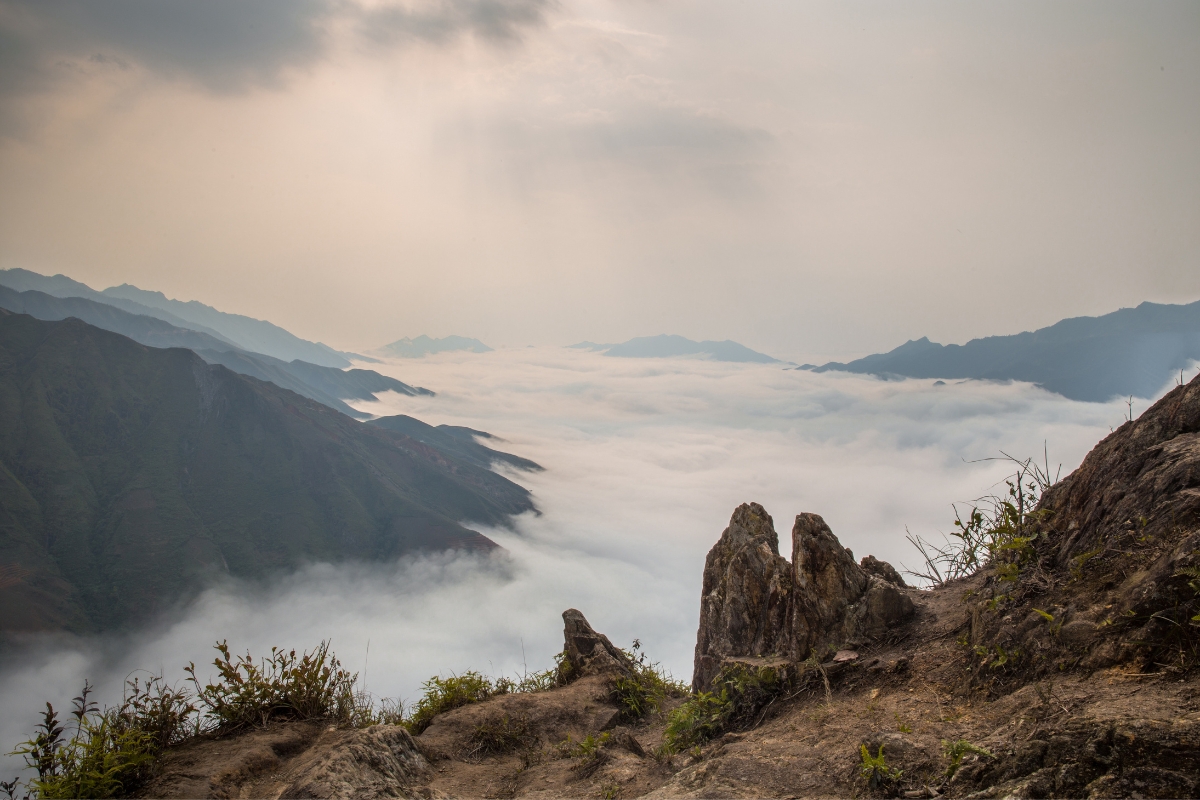 2. THE NOSTALGIC BEAUTY OF SPRING ON THE CENTRAL COAST
With warm weather, an average temperature of 22-25 degrees Celsius, and the advantage of having a long coastline embracing a very romantic and poetic land, the Central Coast region can be seen as a destination for spring trips. Visitors can savor the breathtaking view of the immense interference beauty of the sea and mountains and also discover and visit places of unique cultural heritage.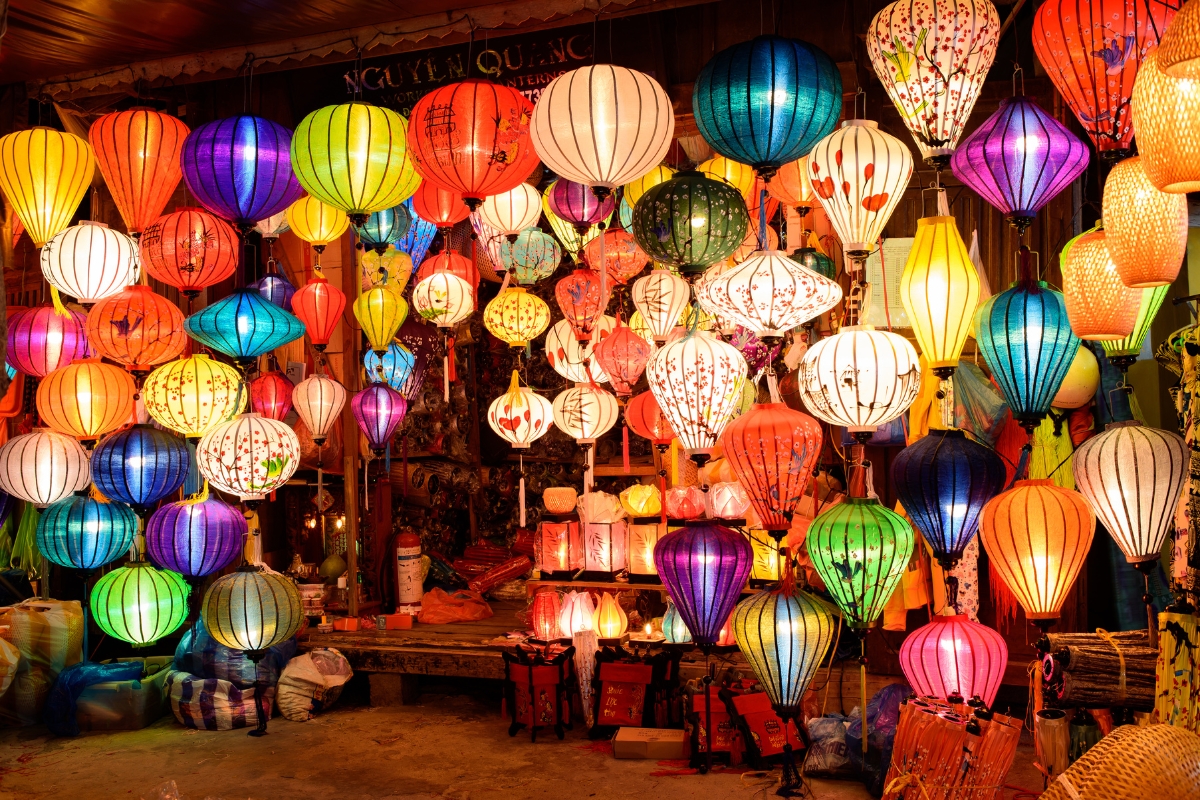 You are able to hit Hoi An Ancient Town, which has its distinct beauty lying in every small street, or colorful lanterns. You can pay a visit to Ba Na Hill, which is called a "miniature Europe in the heart of the city" with Golden Bridge, French Garden Le Jardin D' Amour, or French Village. Also, come to Khai Dinh Tomb, and Hue Imperial Citadel to explore the traditional architecture. Or even if you are really into the beach, do not forget to travel to Da Nang, Nha Trang, and Phan Thiet cities. How incredibly beautiful the Central Coast is!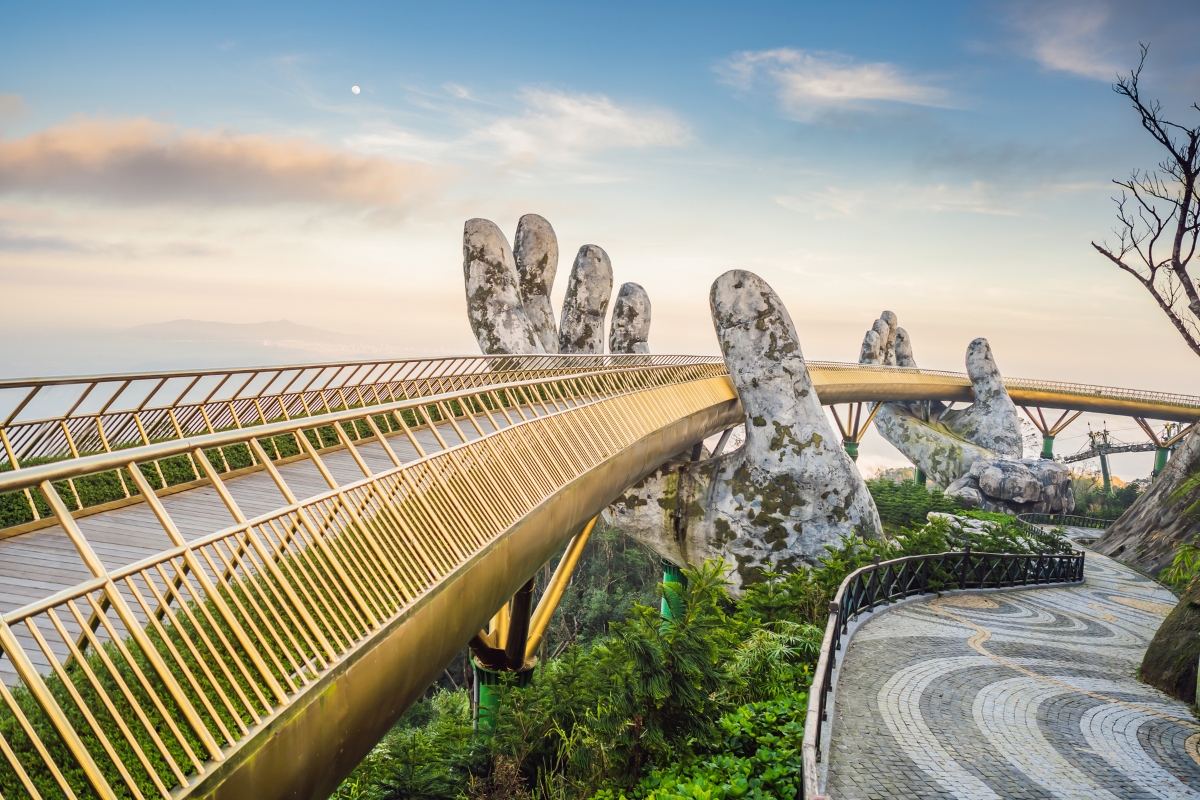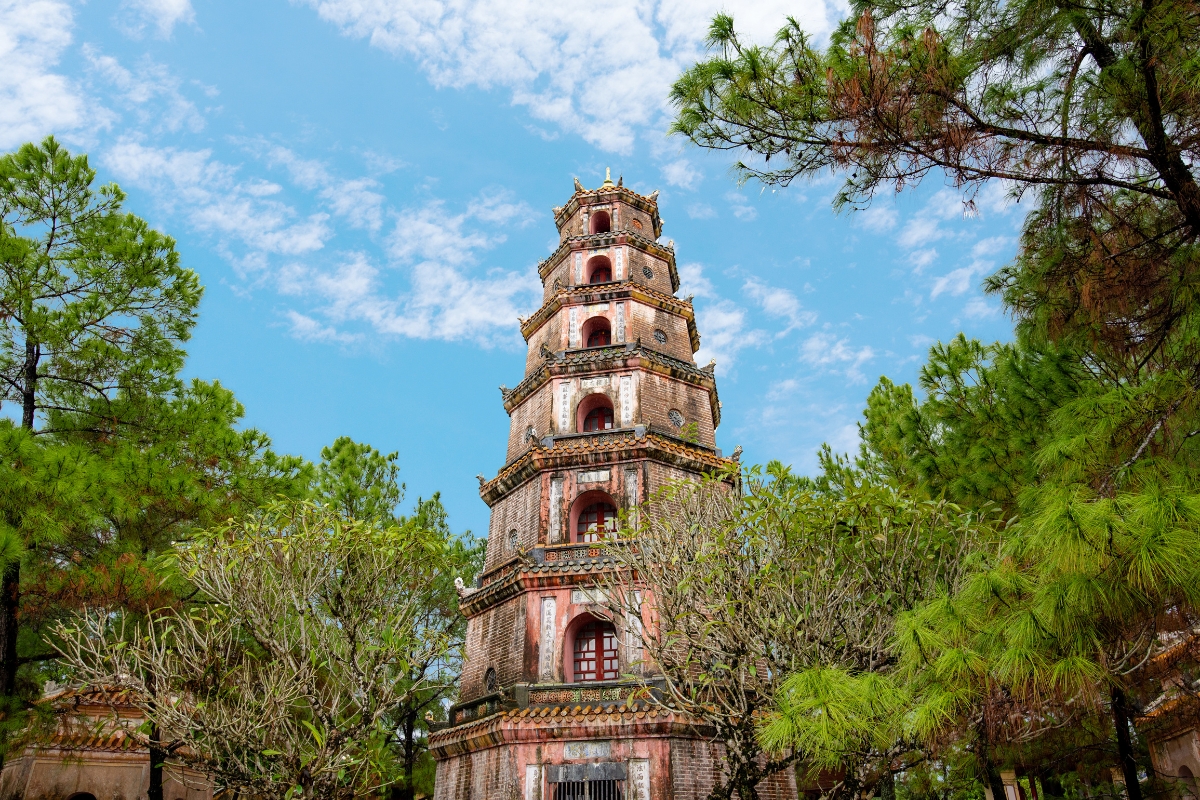 3. FLOATING MARKETS CULTURE - SPRING TRAVEL IN SOUTHWEST
A unique feature of Vietnamese culture is the floating market. These are unforgettable experiences when you have the golden chance to immerse in the bustling shopping atmosphere in the early morning. That is the main reason why the Southwest is an appealing destination for many domestic and foreign tourists to get close up with the locals and explore their daily lives.
Some well-known floating markets in the Southwest region include Cai Rang market in Can Tho, Cai Be market in Tien Giang, Nga Bay Phung Hiep market in Hau Giang, or Tra On market in Vinh Long... The crowded time is around 5 - 6 am. Small boat crew weaving between the fruit, mainly sell breakfast or beverages like noodles, coffee, or tea from 1.5 to 2 kilometers long. The hustle and bustle ambiance can be described by those who load and unload goods, laugh, and chatter. Choosing floating markets in the Southwest region for spring travel will not disappoint you.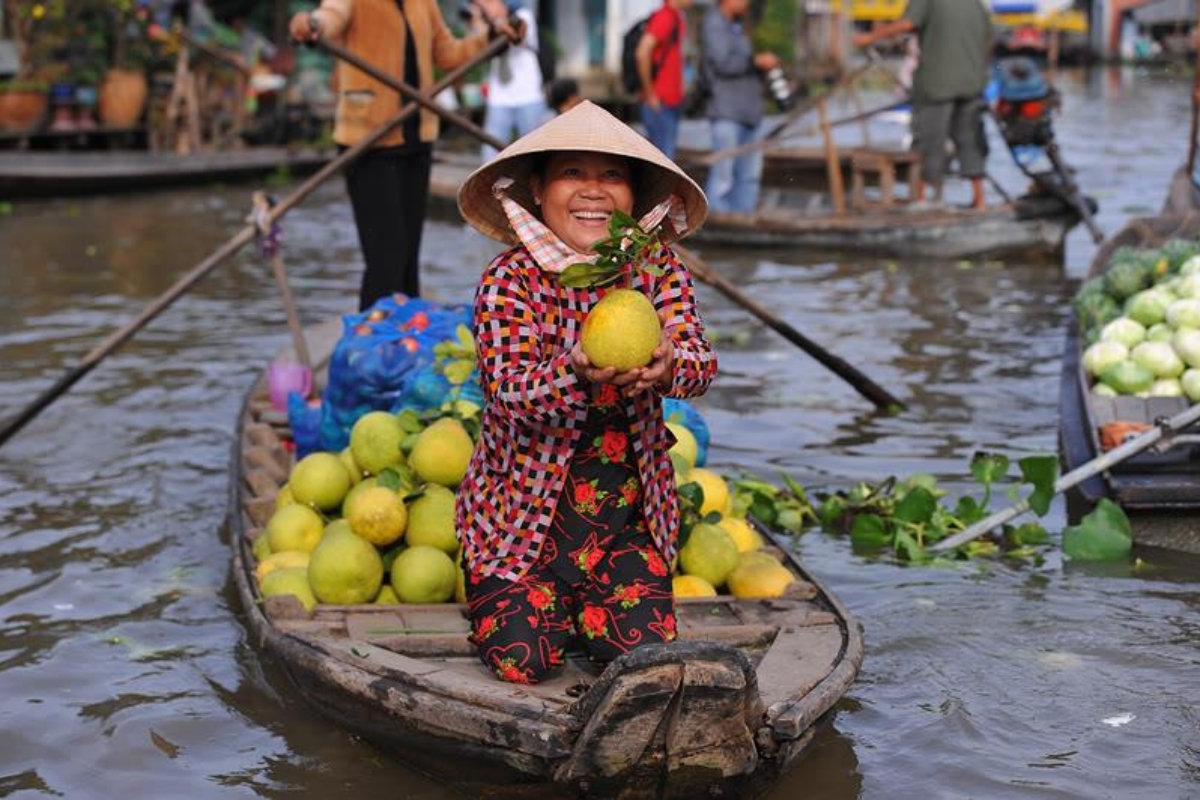 II. LEISURE TRAVEL IN SPRING
A plus point when choosing a spring trip is the weather. You do not need to mess around with suitcases full of winter coats to face the midst of freezing cold and persistent drizzle all day long. Also, you do not have sun exposure and sweat under the scorching heat in summer. As the gateway to two seasons, spring weather is warm with ideal temperatures for both indoor and outdoor activities, car travel, and hiking.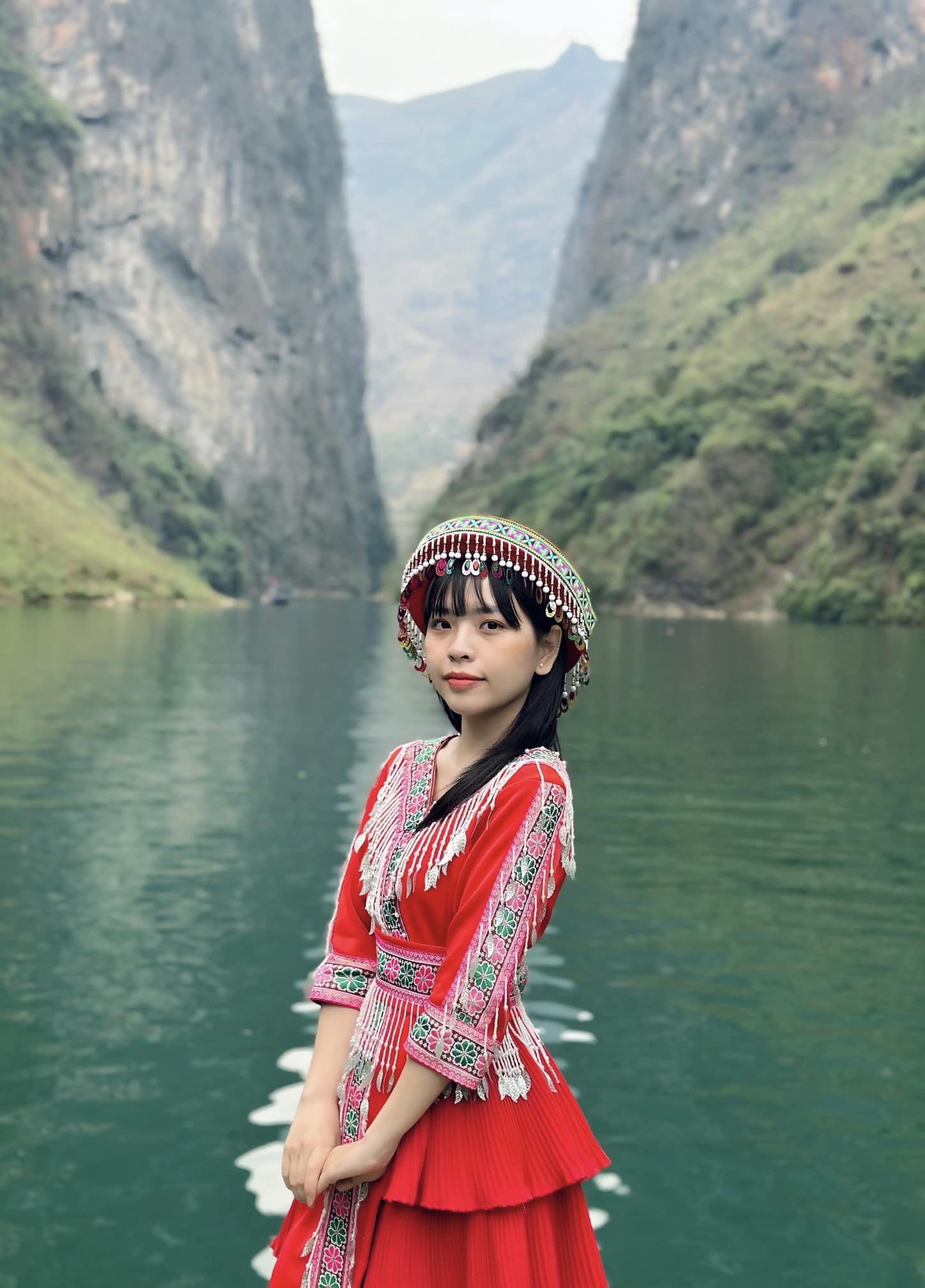 In addition to the spring pilgrimage towards the spiritual land of the Buddha, leisure travels in spring are the selection of many families and especially young people. After the chaos of the old year, spring is the perfect time to recharge and renew yourself, and prepare physically and mentally for new plans.
In recent years, spring travel combining leisure and golf is gradually becoming a trend. It is understandable that all leisure and entertainment facilities are now fully located in a most modern complex, satisfying the needs of visitors when experiencing.
MONTGOMERIE LINKS GOLF CLUB - PREMIER LEISURE AND GOLF DESTINATION FOR SPRING TRAVEL
Ideally located between Da Nang city and Hoi An ancient town, Montgomerie Links Vietnam is ready to grant the perfect leisure travel experience to visitors with vibrant spring colors on fairways. Designed by Colin Montgomerie and opened in 2010, it is the first golf course on the stunning Central Coast of Vietnam and held the position of TOP 10 best golf courses for Tourism in Vietnam recognized by the Vietnam National Administration of Tourism for 6 consecutive years and many other prestigious awards. Taking advantage of the pristine beauty in the midst of poetic landscapes, his challenging designs awaken every golfer's desire to conquer 18 holes.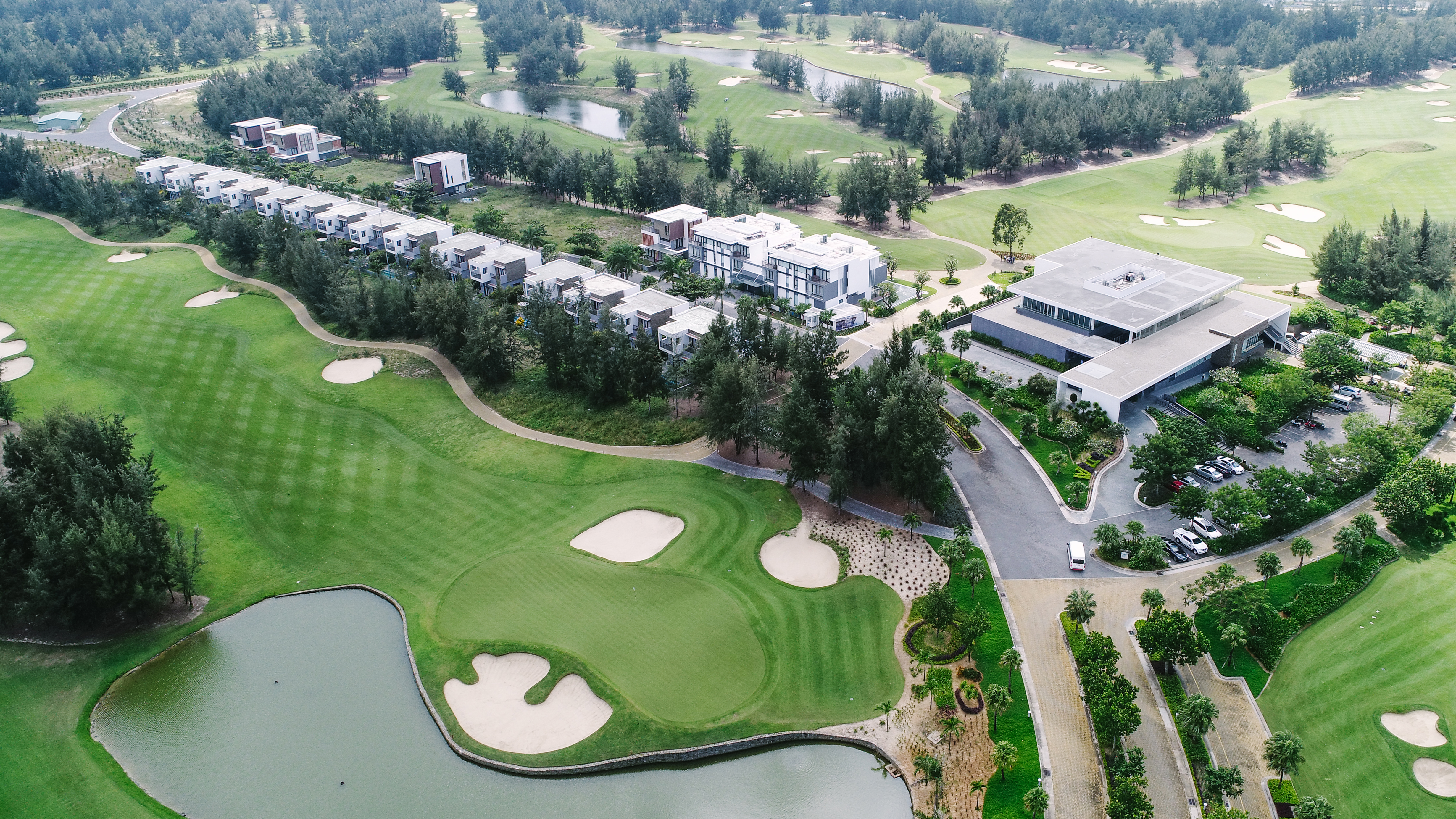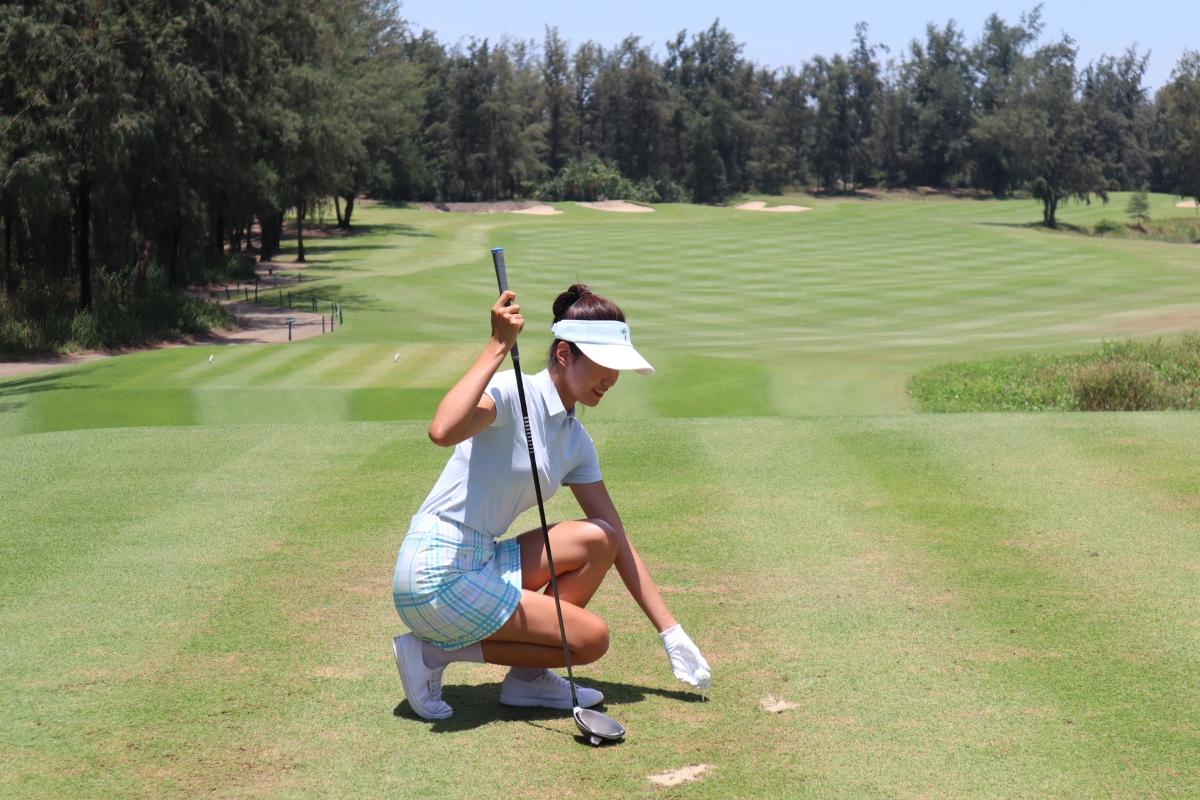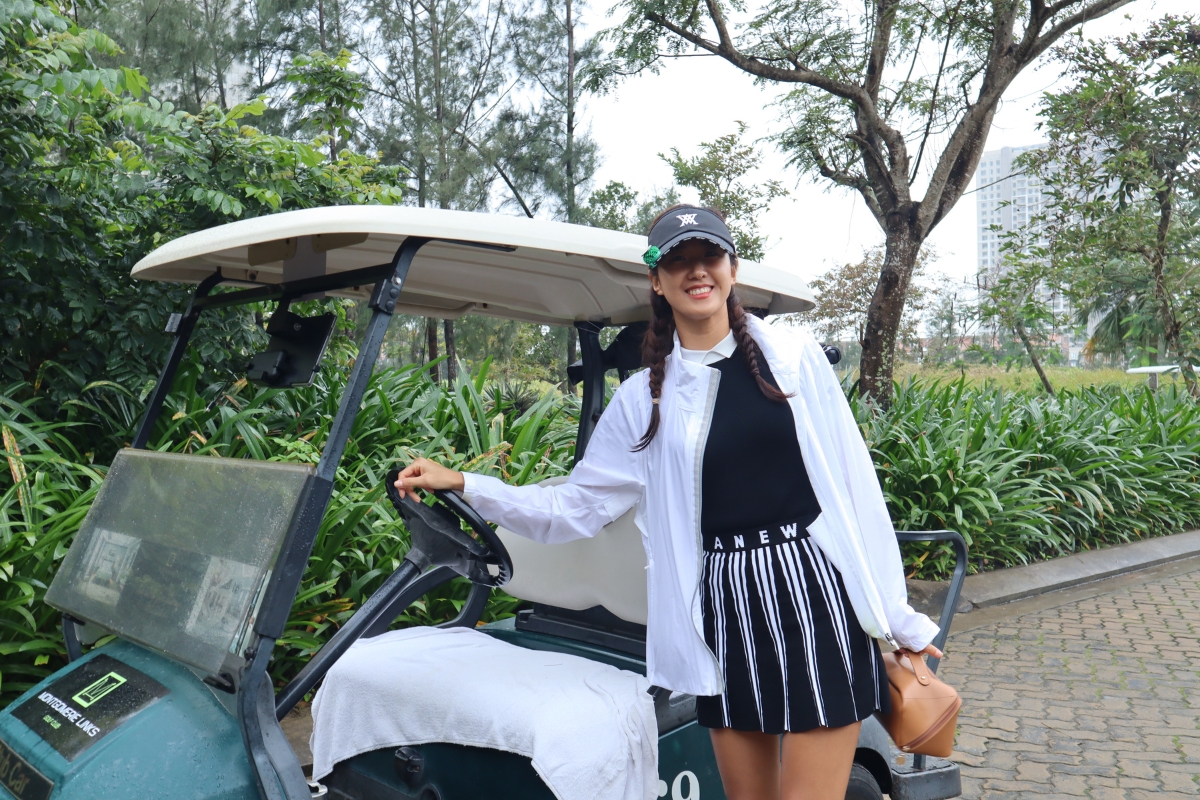 Located in the heart of a green golf course with the advantage of views, Montgomerie Links Hotel & Villas consists of 22 stylish and well-appointed Guest Rooms to complement the existing spacious 3-Bedroom Pool Villas. This is definitely the ideal location for those who find their inner peace and a tranquil place with a sophisticated design in order to get away from the hustle and bustle of the metropolis.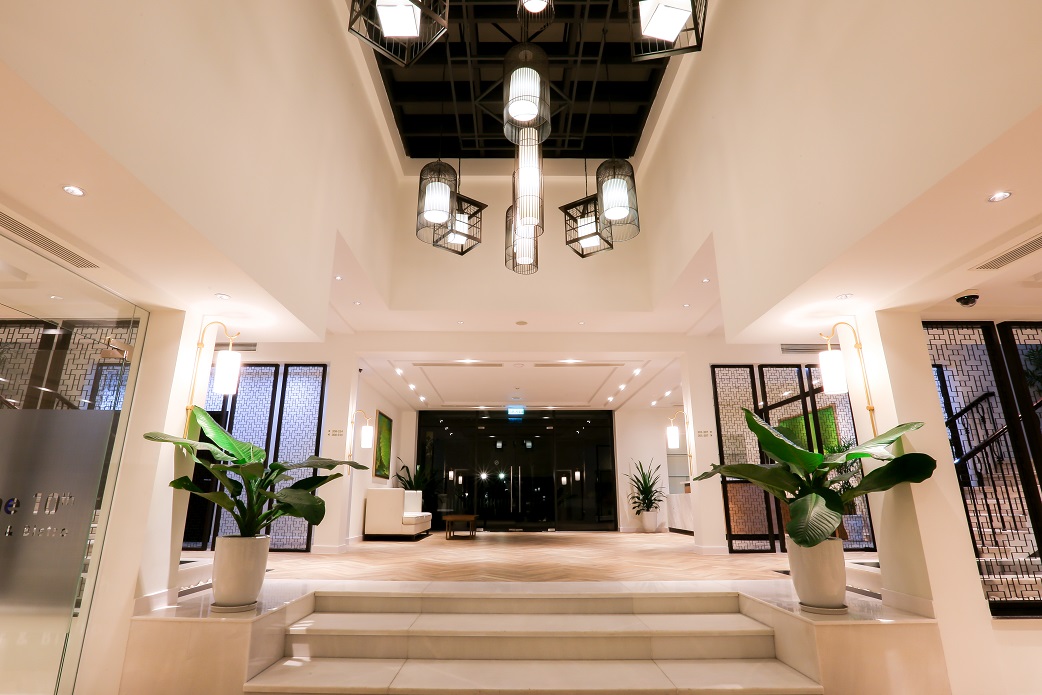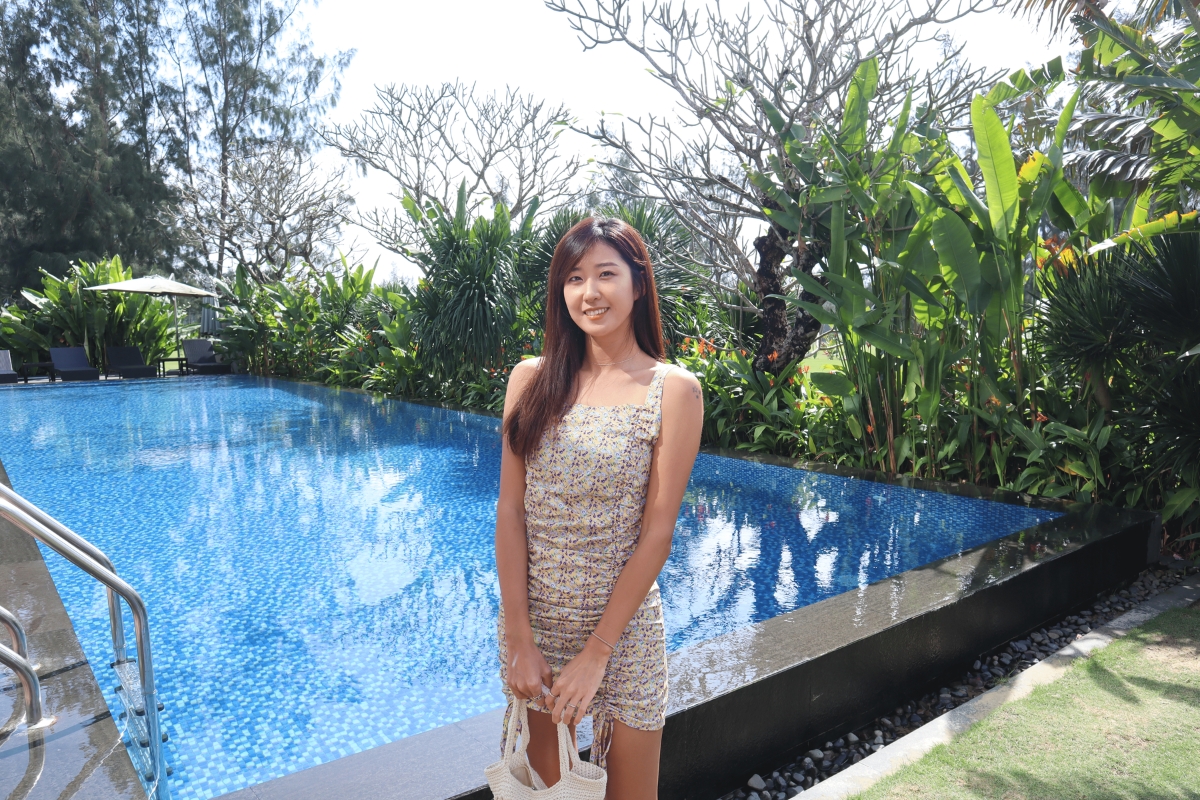 With a diverse list of international standard utilities at the green resort space, only the finest materials have been carefully considered and crafted. It delivers elegant décor with contemporary flair and a full range of modern facilities, maximizing the resort experience, Montgomerie Links Hotel & Villas is confident to bring a warm, cozy, comfortable, and inspiring reunion space, enough to satisfy the two of the real motivations that all guests want to look for when opting for a vacation.
---
Montgomerie Links Vietnam, one of the projects in Mai House Hoi An Hotel & Resort, is the first golf club in Quang Nam Province – Da Nang, with an outstanding design of 18 holes by Colin Montgomerie. The five–star Mai House Hotel & Resorts is invested in and constructed by TBS Land. "Mai house with love" is a message we would love to bring to all the guests a warmly caring and loving journey that leads to memorable delights. Every corner of the hotel and resort is taken carefully by the designers and constructors. To make sure everyone feels at their home.