THE MOST ATTRACTIVE GOLF COURSE FOR GOLF TOURISM
June 04, 2021
Posted by Admin
Hanoi - Friday 25th October 2019, Montgomerie Links Vietnam is very pleased to announce that it has received an award of the Most Attractive Golf Course for Golf Tourism in Vietnam for 2019. The announcement was made in an award ceremony held in Hanoi on Thursday 25th October 2019 , the event was hosted and in conjunction with the Vietnam National Administration of Tourism, the Vietnam Administration of Sports as well as the Vietnam Golf Association and Vietnam Golf Magazine.
Started since 2007, "Best Golf Course in Vietnam" Award hosted by Vietnam Golf Magazine in conjunction with Vietnam Golf Association, Vietnam National Administration of Tourism, Administration of Sports not only have gained attention from golfing community national wide but also have received support from domestic and international media.
Montgomerie Links Vietnam is very pleased to accept the award that was given in recognition of its efforts to play its role in increasing golf tourism to Vietnam and in particular to Central Coast region of Vietnam by way of producing a high level of exceptional golf conditions along with a service standard that is recognized in the inbound golf tourism market.
Mrs. Kwee Fah and Mr. Alan Yew are the members of the Judging Panel this year. They are R&A Referees from Malaysia and professional in evaluating and rating the golf courses. Mr. Doan Manh Giao, Head of the Judging Panel, head of the organizing committee of the event shared "Vietnam Golf Magazine, the most reputed golf magazine in Vietnam hosted this award successfully for the 8th time. Two years ago, Vietnam has 30 golf courses with 20,000 golfers, the number has increased to 60 golf courses and 40,000 golfers with higher golfing experience. The voting contributes to the development of golf industry, provide golf courses a competitive field to enhance their service standard, promote Vietnam as the most attractive golf destination in the region and worldwide".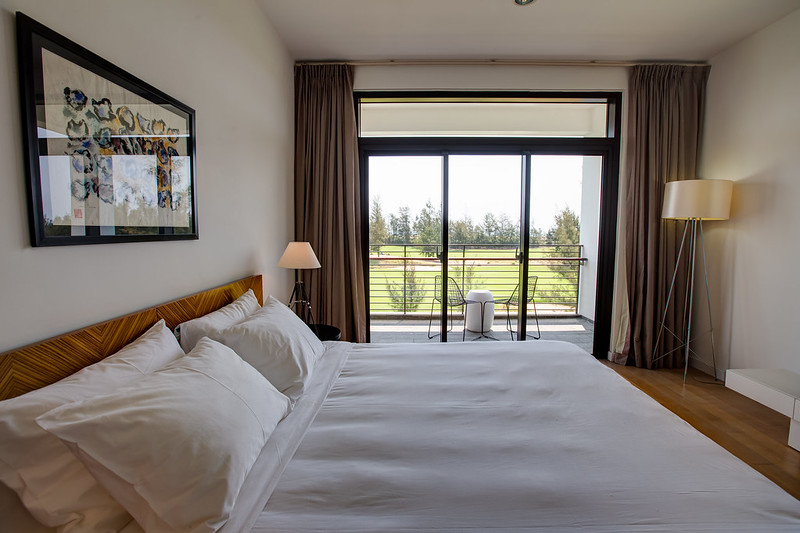 Montgomerie Links Vietnam, one of the project in Mai House Hoi An Hotel & Resort, is the first golf club in Quang Nam Province – Da Nang, with the outstanding design of 18 holes by Colin Montgomerie. The five – star Mai House Hotel & Resorts is invested and constructed by TBS Land. "Mai house - Made With Love" is a message we would love to bring to all the guests warmly caring and loving journey that leads to memorable delights. Every corner in the hotel and resort is taken carefully by the designers and constructors. to make sure everyone feel like their home.
In 2017, Montgomerie Link Vietnam has been proudly chosen to welcome 800 delegates to the welcome reception for APEC 2017 (CEO Summit). Montgomerie Links Viet has become the most golf tour destination attraction in the Best Golf Course in Central Coast Vietnam.
For media inquiry, please contact:
Ms. Vân Lê – van.h.le@montgomerielinks.com