NEARLY 100 MEETINGS WITH IAGTO'S MEMBERS IN 72 HOURS AT AGTC 2023
March 19, 2023
Posted by My Ly
During 3 days, from the 14th to the 16th of March, Montgomerie Links Golf Club was extremely honored to be one of the members of IAGTO participating in the Asia Golf Tourism Convention (AGTC) in Miyazaki, Japan.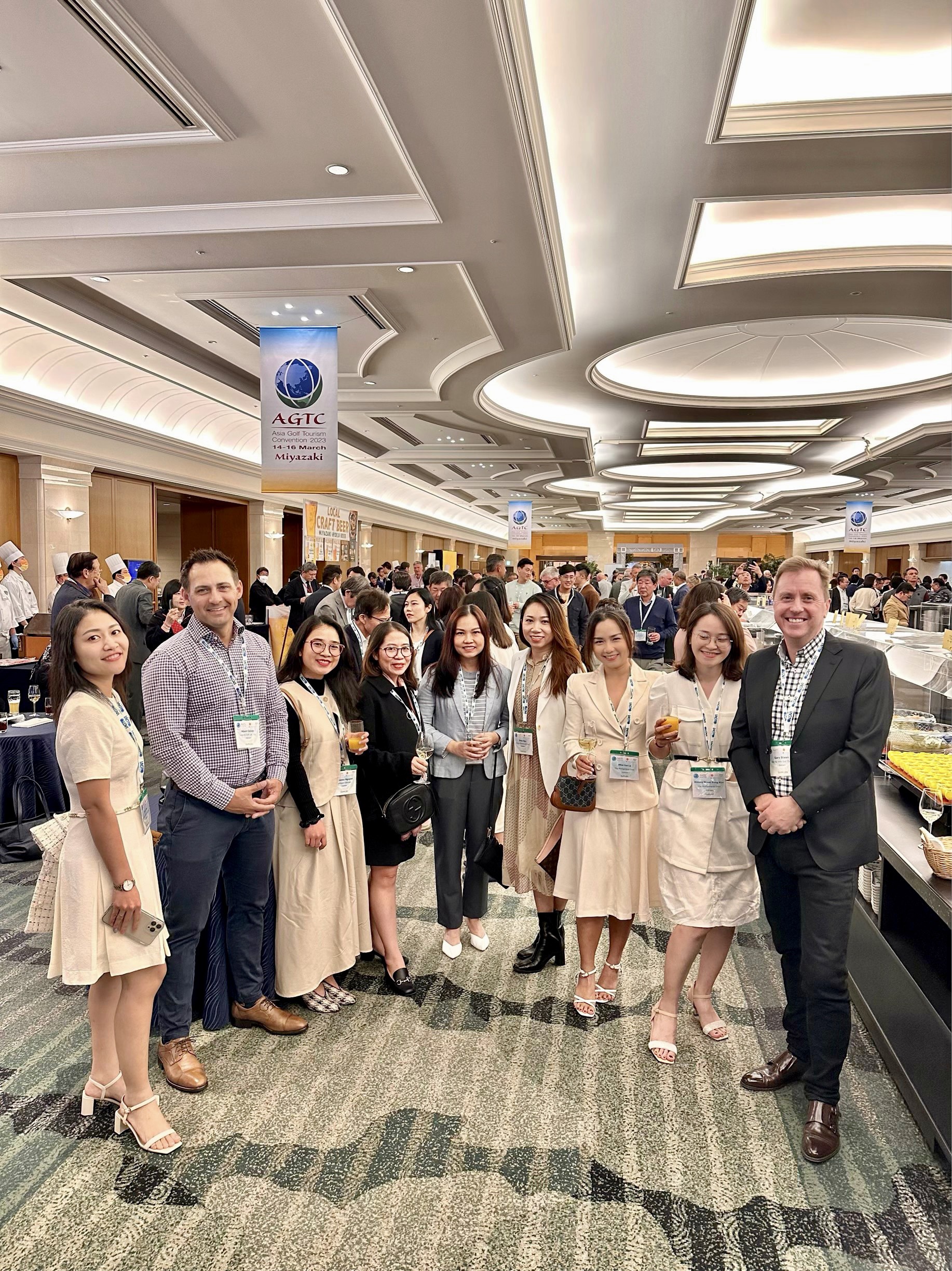 I. WHAT ARE IAGTO AND AGTC?
Established in 1997, The Global Golf Tourism Organization - IAGTO is known as a wonderful bridge for IAGTO member golf resorts, golf clubs, hotels, DMCs, and other golf tourism suppliers, especially the Asia Pacific region to meet and make conversations with IAGTO golf tour operators. Currently, IAGTO has 2439 members which come from 91 countries around the world. According to IAGTO news, IAGTO's operators control over 90% of golf holiday packages sold worldwide and turnover more than €2.5 billion per year.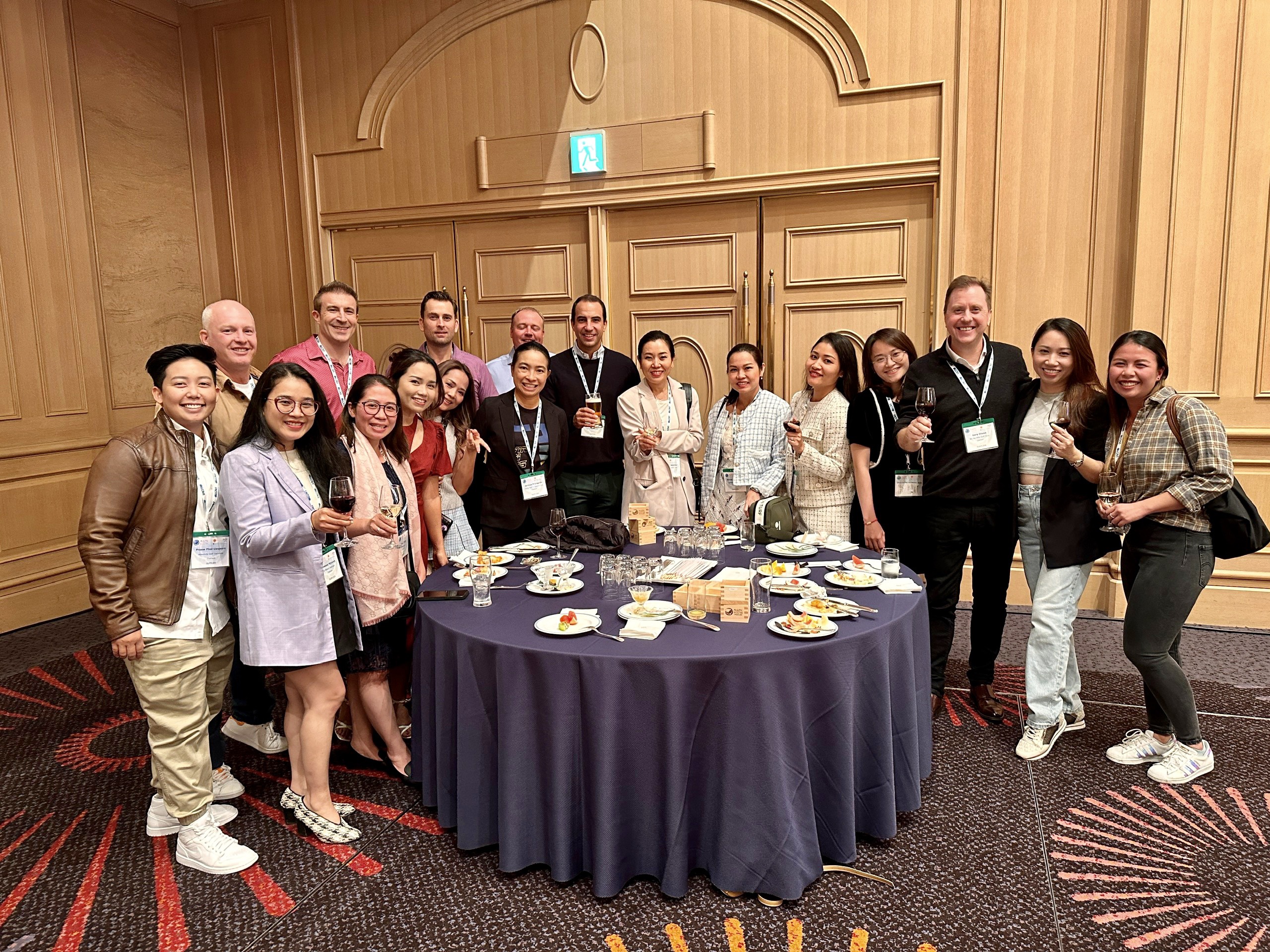 When it comes to the Asia Golf Tourism Convention (AGTC), it is one of three main annual Conventions that cover the globe run by IAGTO. The North America Golf Tourism Convention (NAC), and European Convention (IEC) are the two remaining Conventions. These Conventions have been built up with the aim of creating global networking opportunities between buyers and suppliers to meet and talk business on a regional level.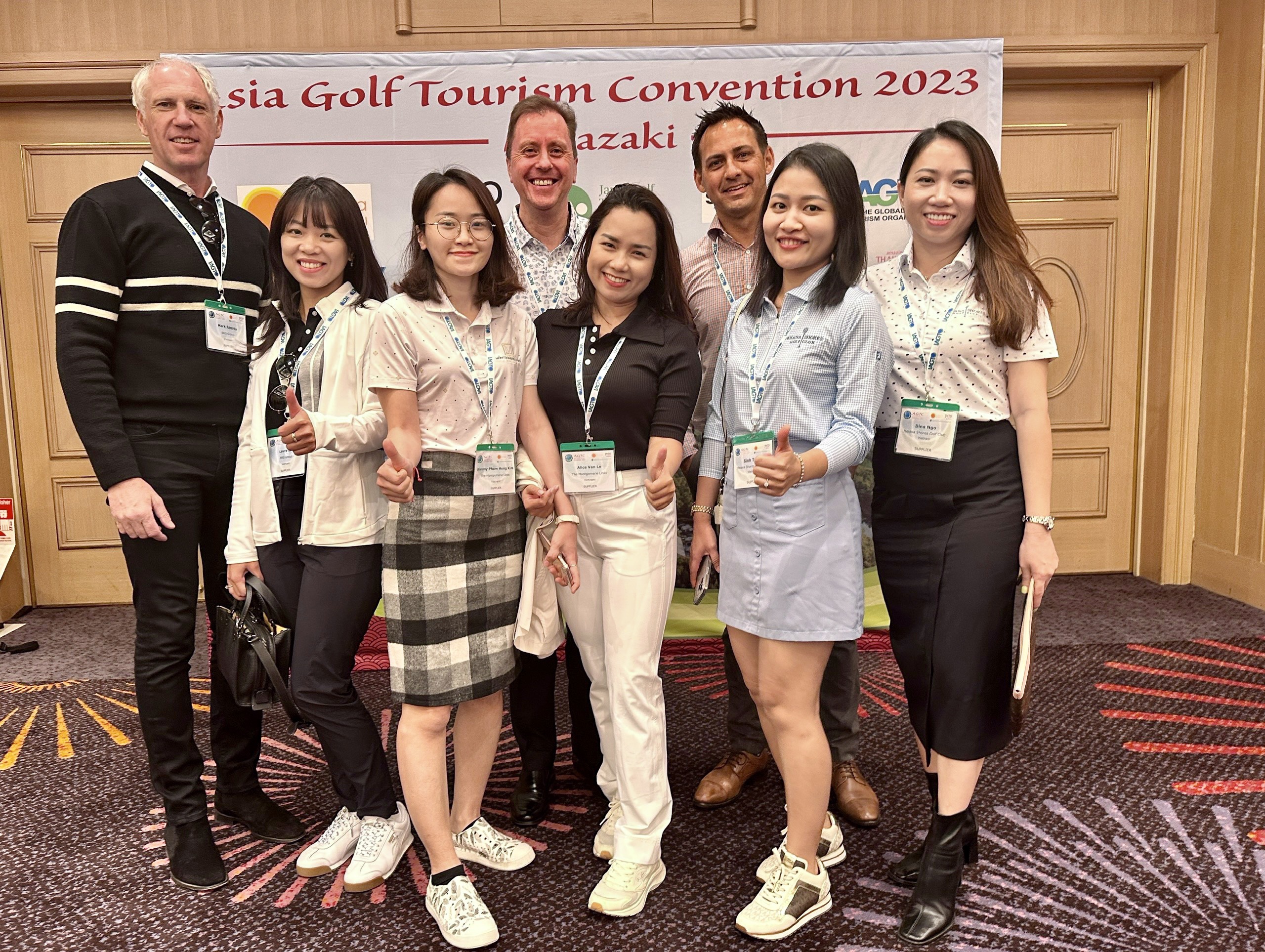 II. 2 BIGGEST OPPORTUNITIES WHEN JOINING IAGTO AND AGTC
According to Peter Walton, who is President & Chief Executive of IAGTO, he said that "Join IAGTO's global family, and doing business suddenly becomes a whole lot easier!"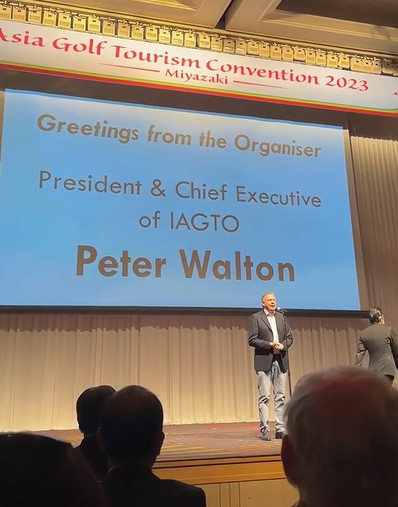 1. APPROACH GOLF TOUR OPERATOR SALES MORE EASIER
IAGTO has more than 700 golf tour operators in 66 countries. Especially, members of IAGTO are carefully selected, have well-known reputations in the field of tourism, and control circa 87% of golf vacation packages sold worldwide.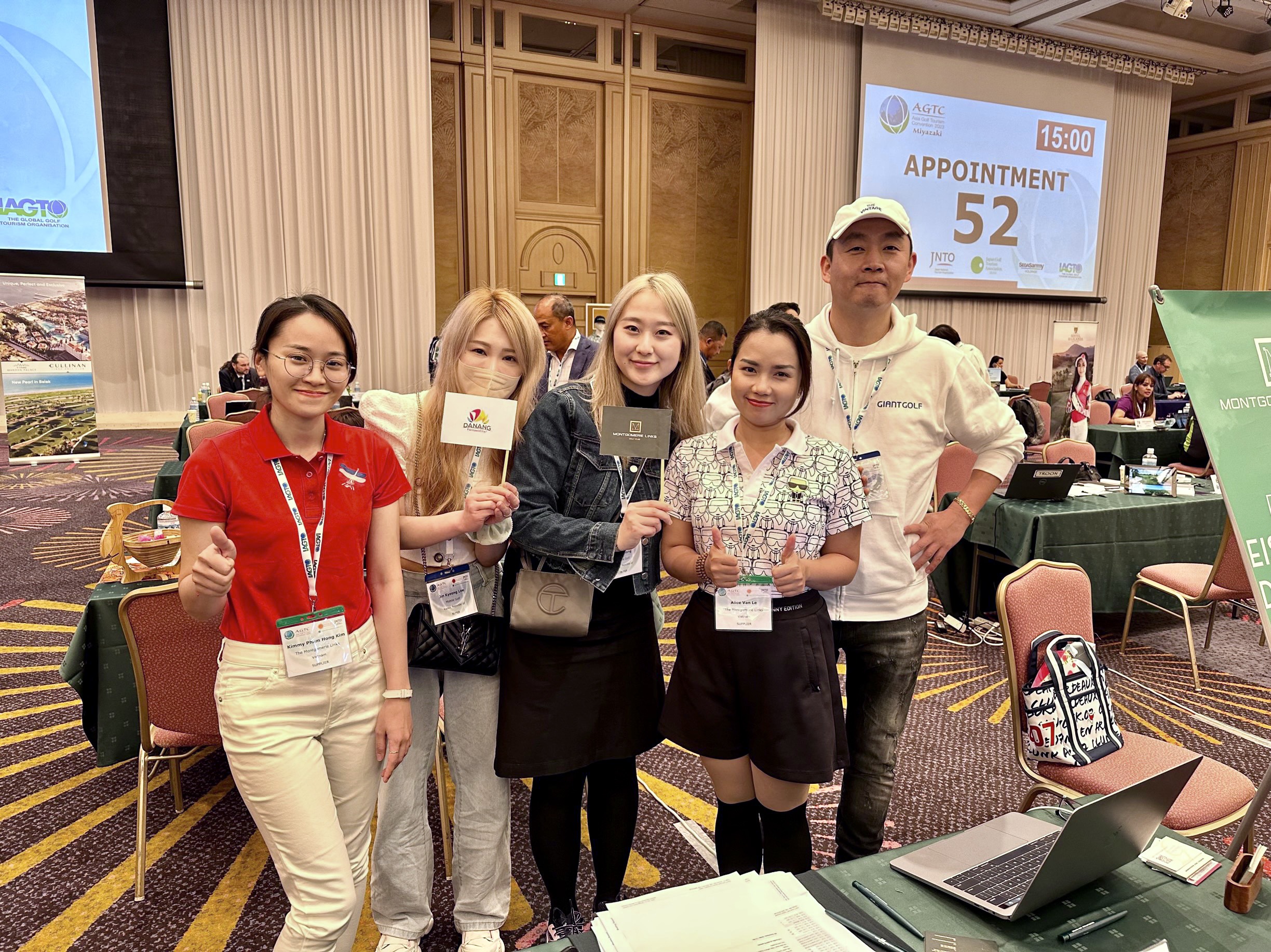 From the perspective of sellers, you absolutely have access to look for detailed information about these operators with just a few clicks. Thus, what you need to do is just find them on the system of IAGTO and provide your target products and special offers which meet the needs of buyers. It is obviously the optimal way to save your time and effort to find them.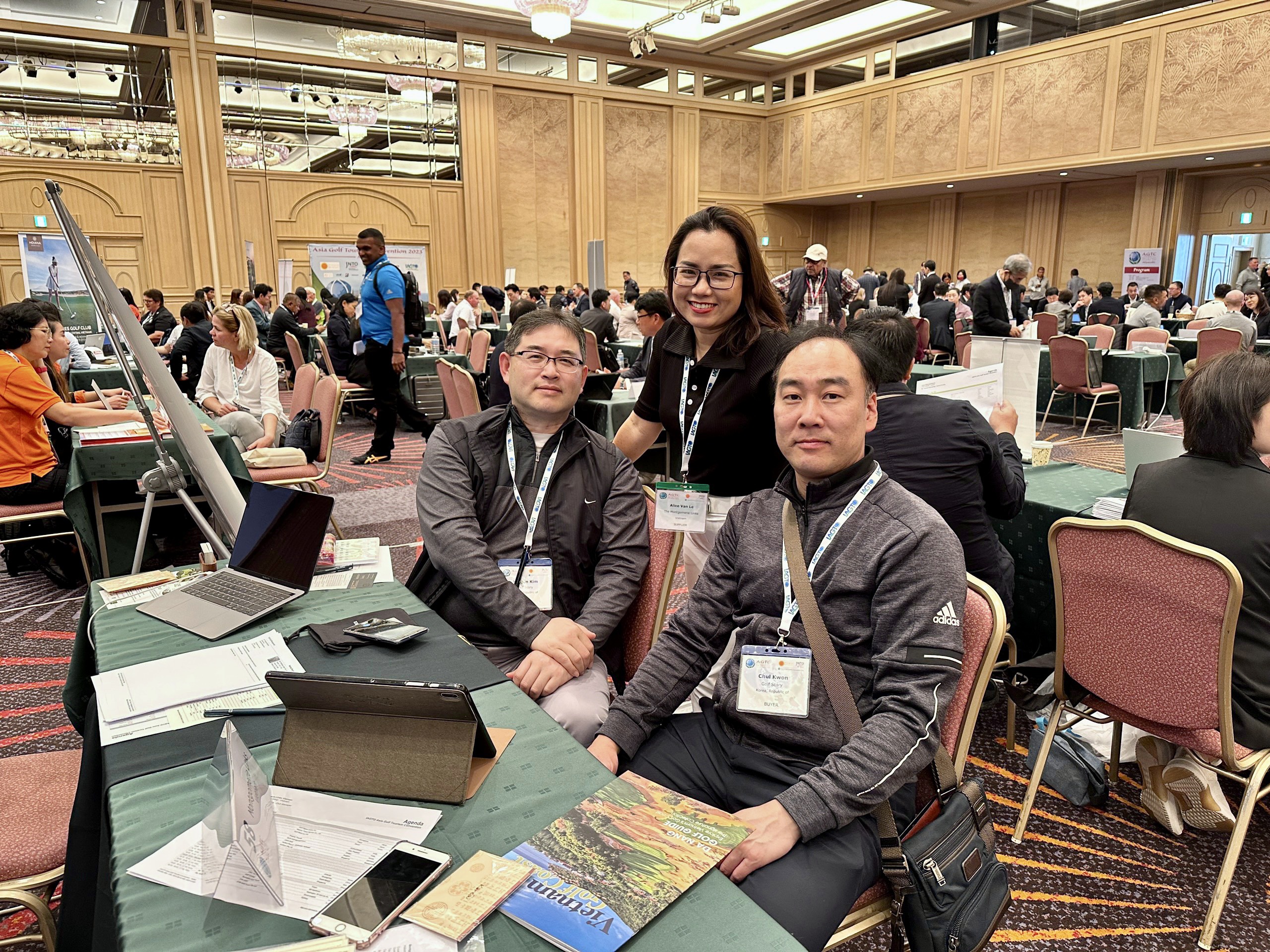 2. GLOBAL NETWORK OF TOURISM INDUSTRY PARTNERS
The latest news indicated that over 1900 golf resorts, golf courses, hotels, ground handlers, golf associations, and tourist boards have joined IAGTO. This figure demonstrates IAGTO has put a lot of effort to connect industry partners and collaborate in a common group, which is therefore gradually building up its reputation. Additionally, members can get mutual benefits such as discussing common paths in the tourism market or cooperating to give the best offers for buyers.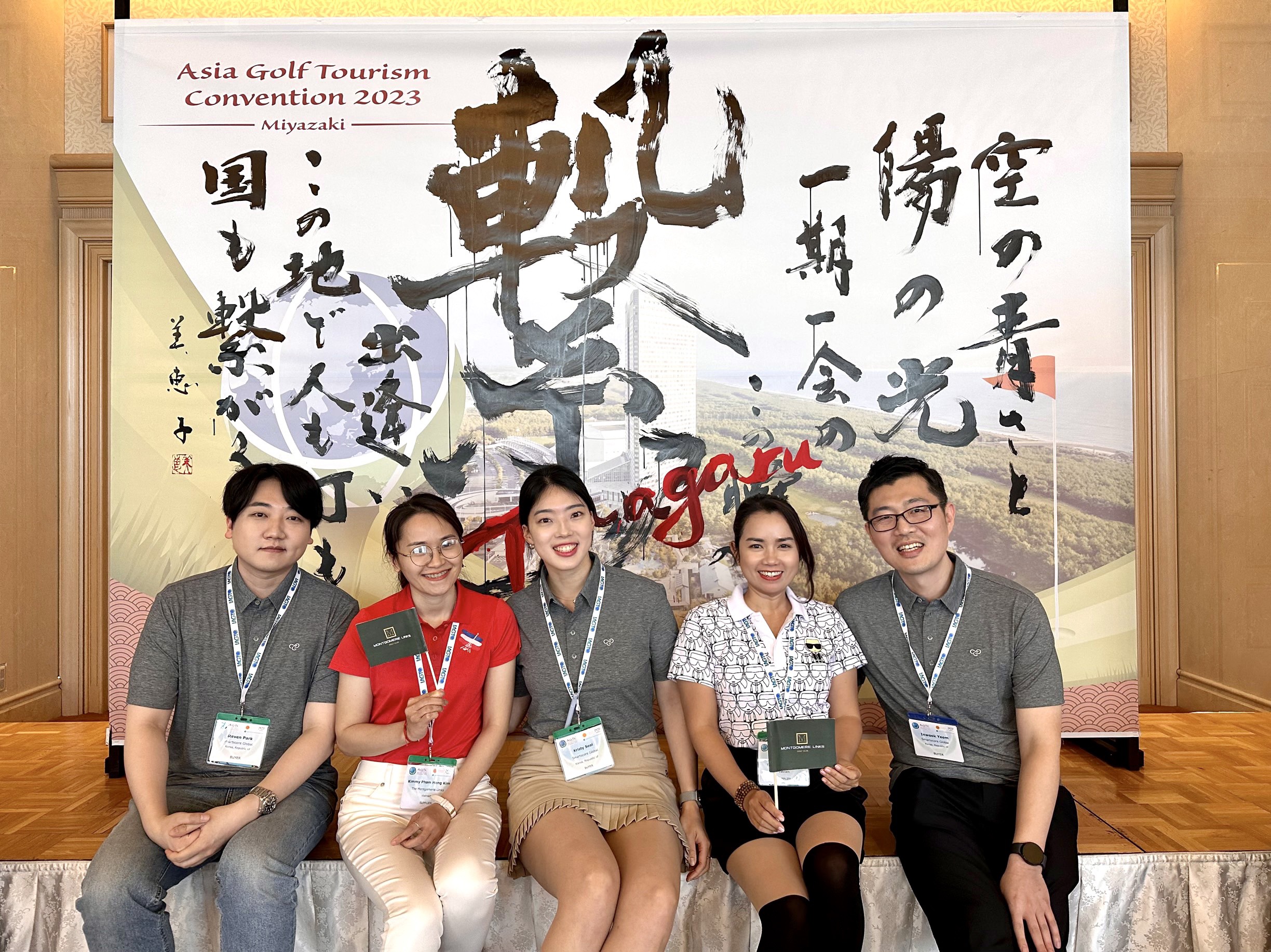 III. MONTGOMERIE LINKS GOLF CLUB IS HONORED TO ATTEND TO AGTC 2023
2023 marked the return of the Asia Golf Tourism Convention with its monumental scale and enhanced quality, which was organized in Miyazaki, Japan from the 14th to the 16th of March. Montgomerie Links Golf Club is honored to be a member of IAGTO and has the opportunity to attend the annual AGTC. We are especially proud to accompany Vietnam Golf Coast, a group of golf clubs on the Central Coast of Vietnam. This year, Vietnam Golf Coast and Montgomerie Links Golf Club came to this special event with a big dream of promoting tourism and Vietnamese images with international tourists.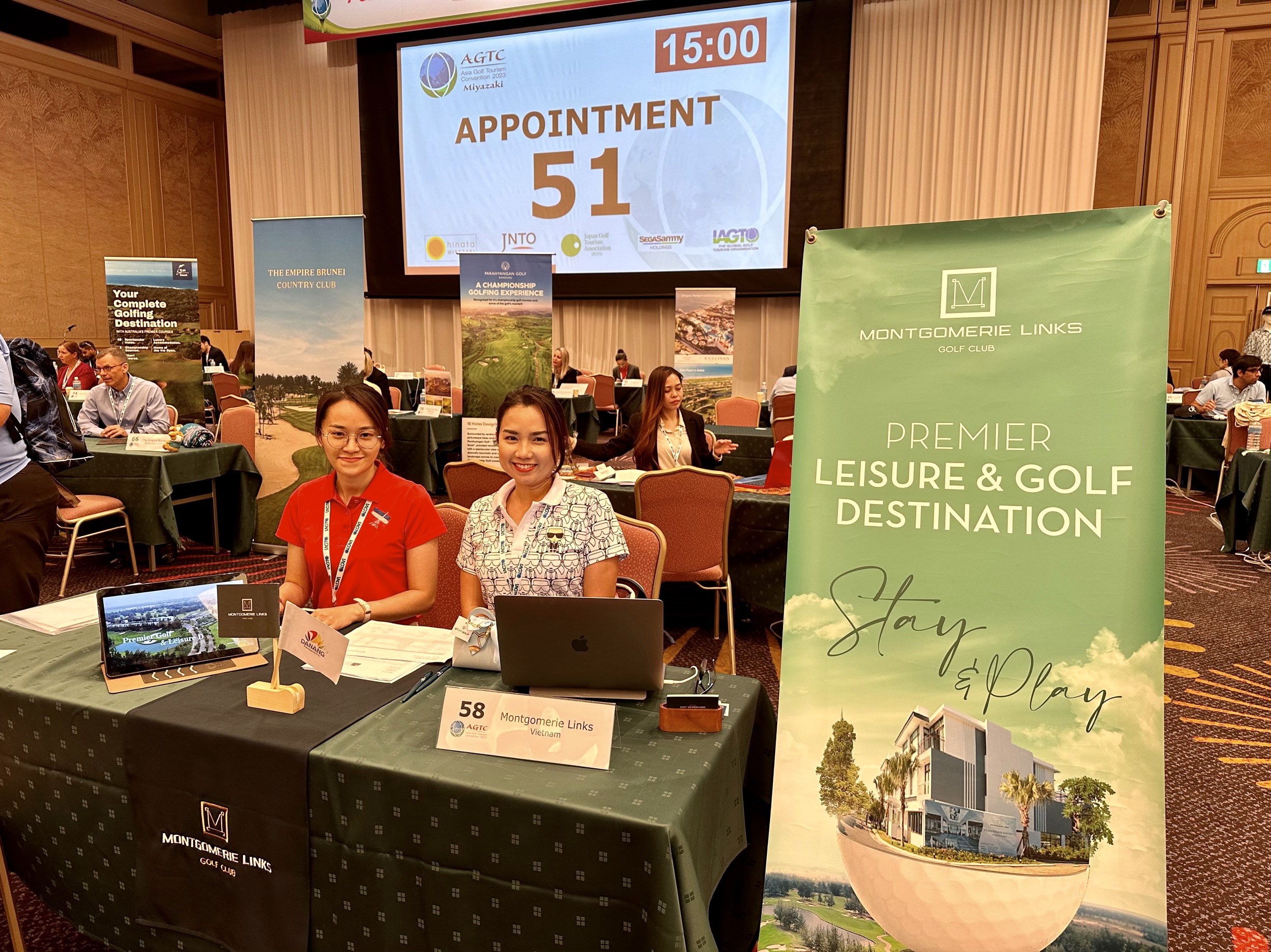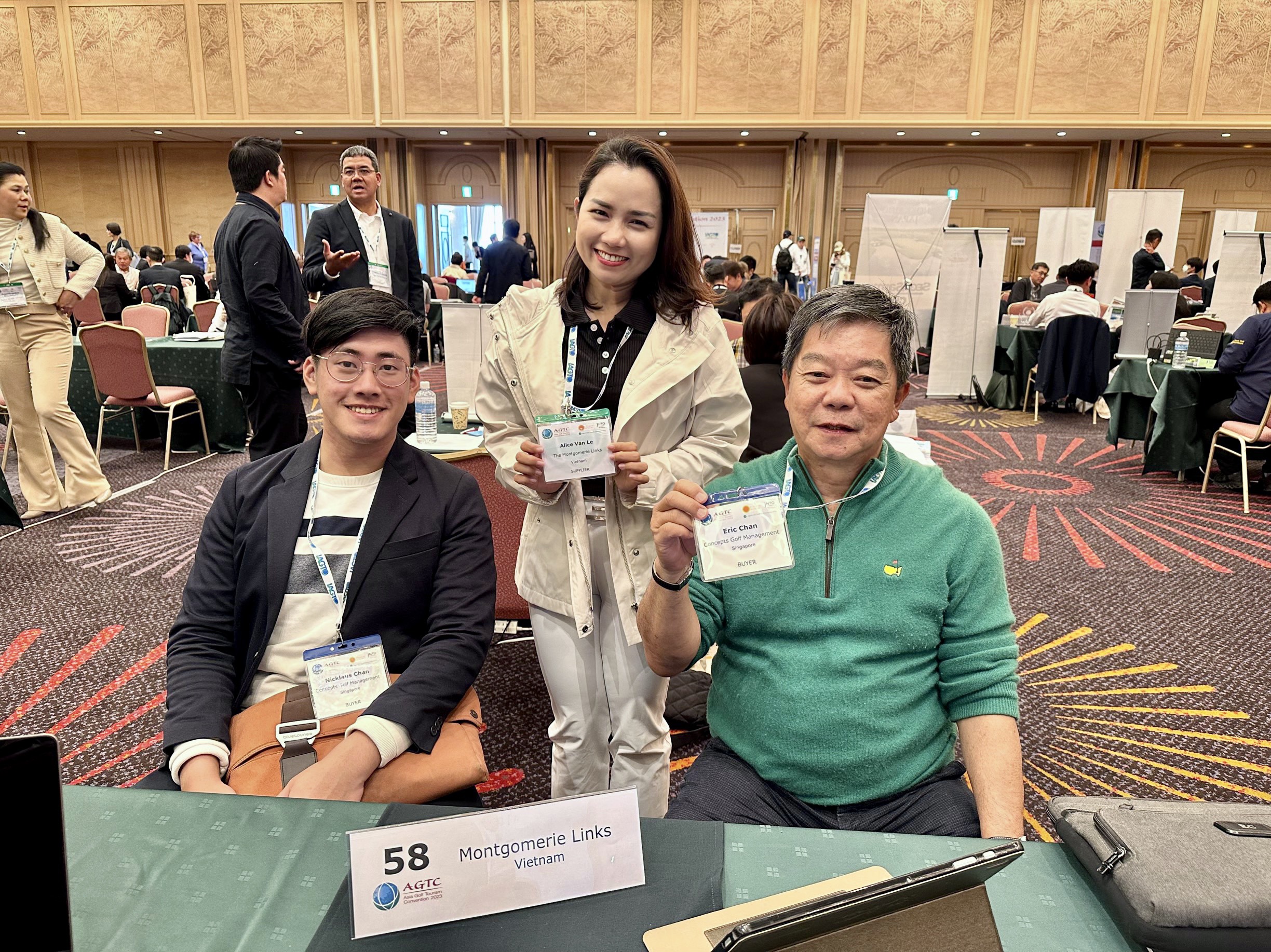 On its opening, Peter Walton highlighted that over 670 IAGTO member golf tour operators have worked well. Strikingly, 403 of them have dedicated themselves to delivering exceptional tailored golf holidays in Asia. This is an extremely encouraging signal for hoping that from 2023 to 2024, Vietnam's tourism will boom and become one of the most attractive destinations.
With careful preparation from the very first day of receiving the invitation to participate in the Asia Golf Tourism Convention, from the idea of booth decoration to key plans for product packages to research and book invitations with tour operators participating in the event. Montgomerie Links Golf Club believes that the golf course has initially effectively approached golf travelers and forged relationships with tour operators in just 72 hours working with more than 100 meetings at our booth.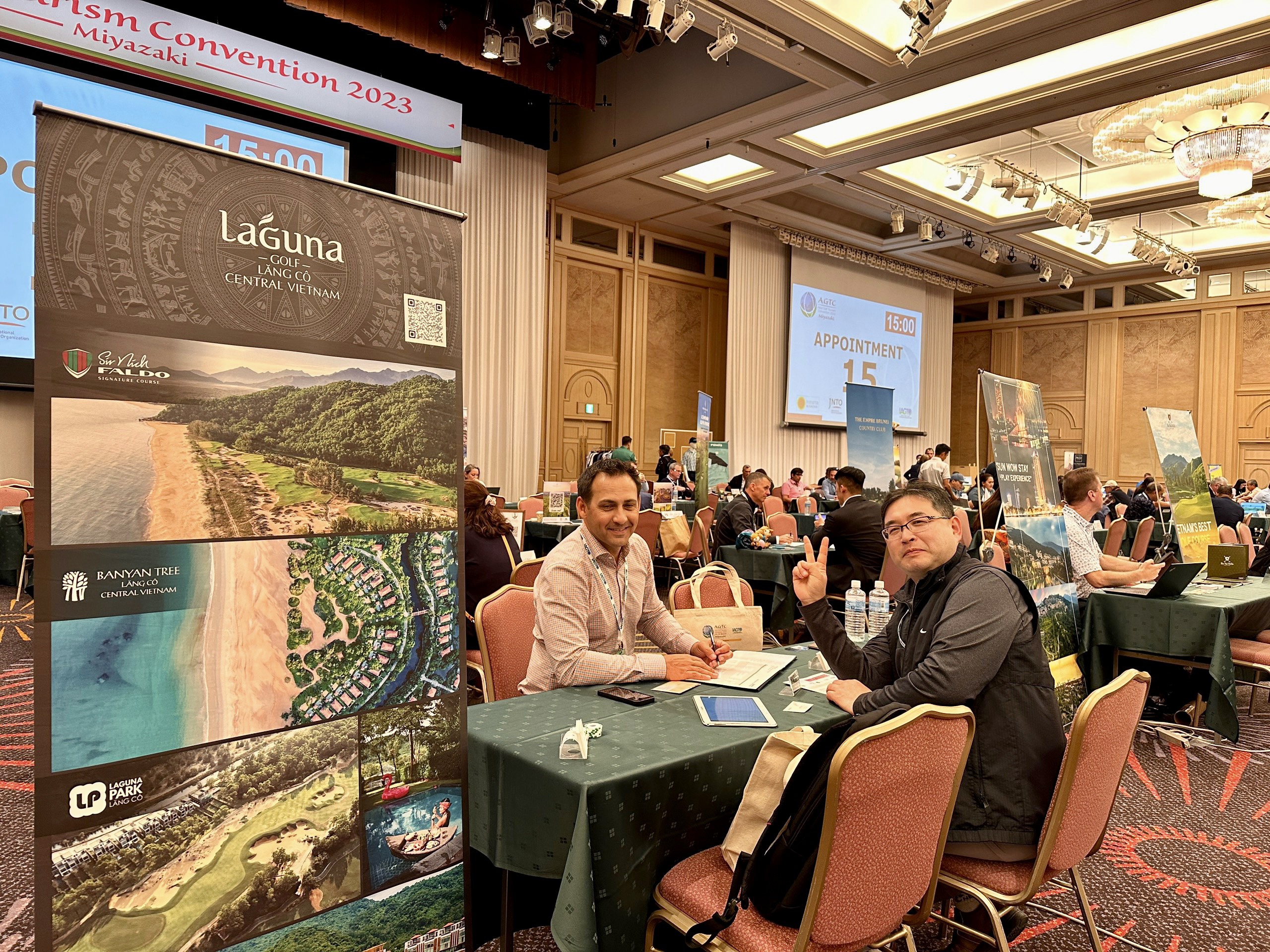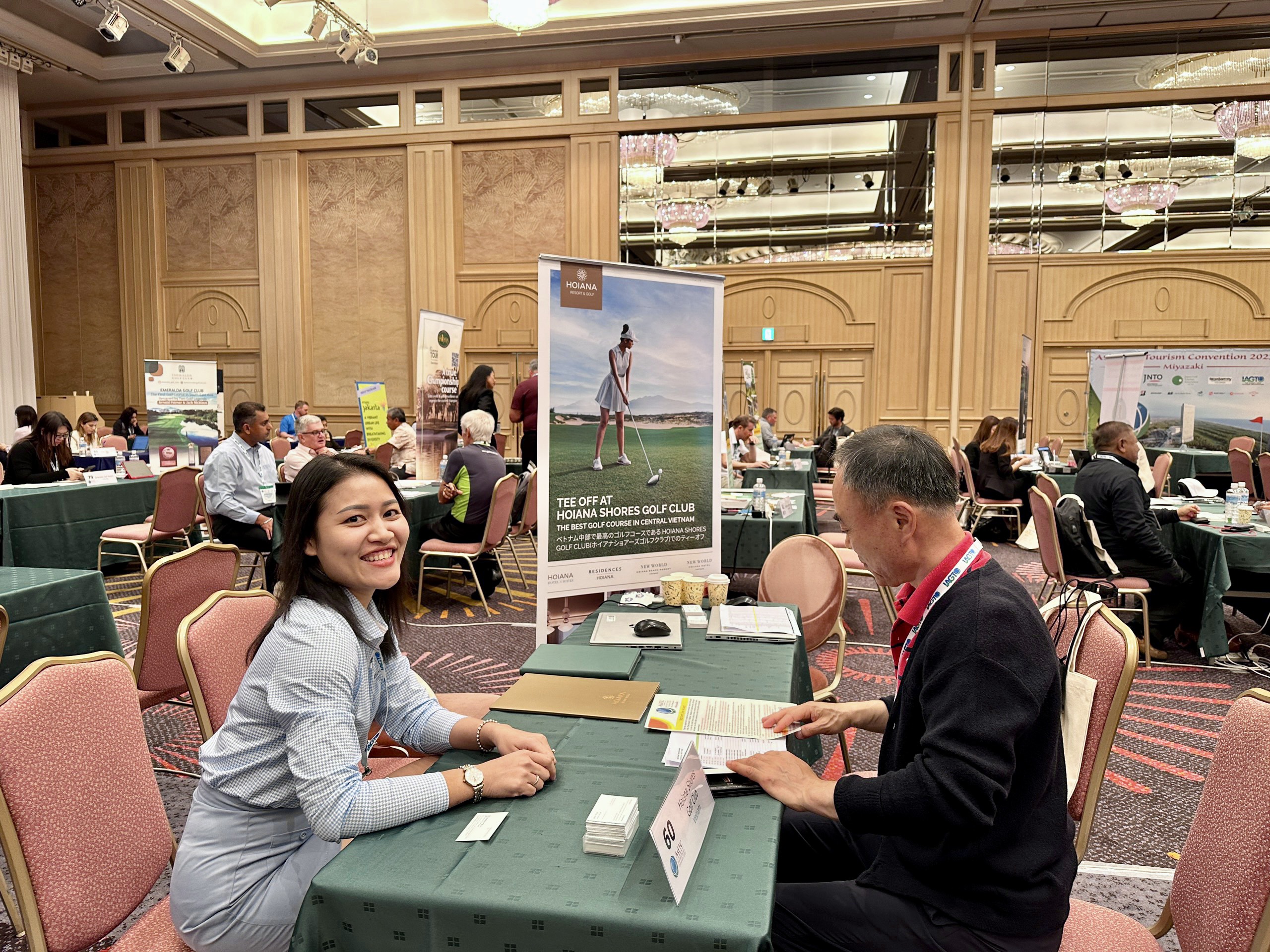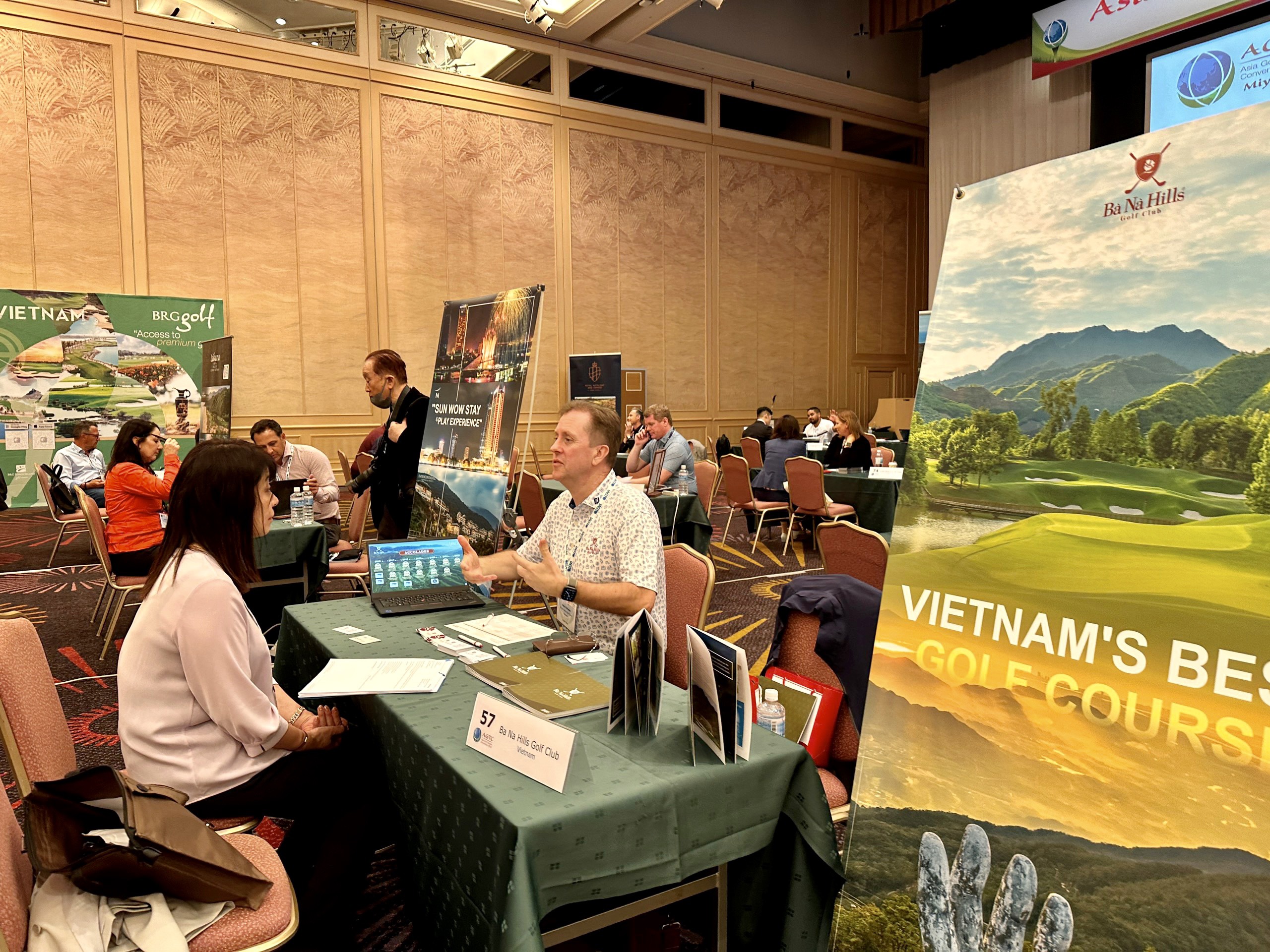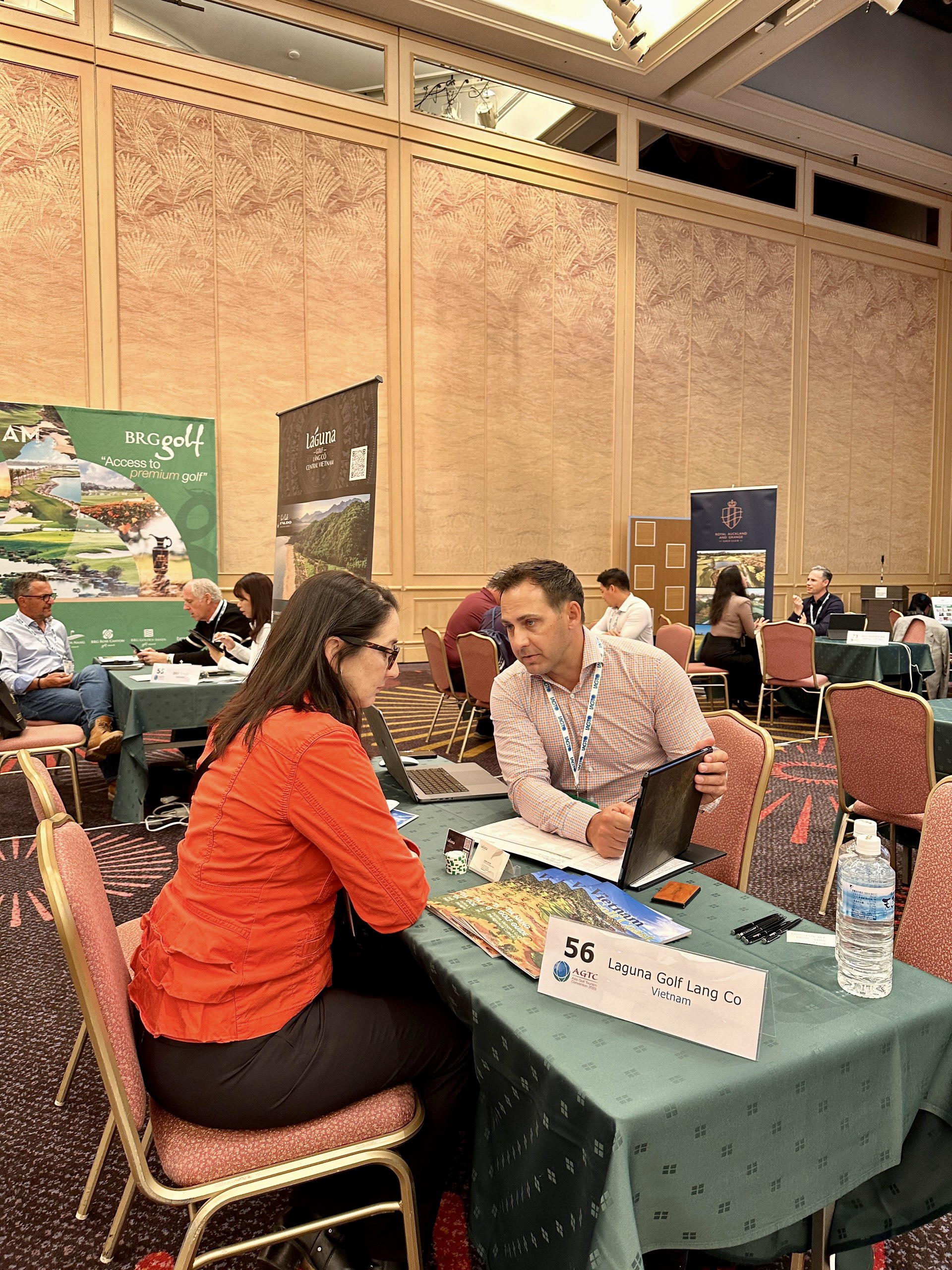 Once again, we sincerely appreciate IAGTO, AGTC and Miyazaki for the warmest welcoming of all of us.
---
Montgomerie Links Vietnam, one of the projects in Mai House Hoi An Hotel & Resort, is the first golf club in Quang Nam Province – Da Nang, with an outstanding design of 18 holes by Colin Montgomerie. The five–star Mai House Hotel & Resorts is invested in and constructed by TBS Land. "Mai house with love" is a message we would love to bring to all the guests warmly caring and the loving journey that leads to memorable delights. Every corner of the hotel and resort is taken carefully by the designers and constructors. To make sure everyone feels at their home.