CLUB CHAMPIONSHIPS 2020 RAISED 135 MILLION DONG FOR "GREEN HOPE" CSR PROJECT
June 03, 2021
Posted by Admin
Montgomerie Links Vietnam Club Championships 2020 has concluded with a collection of activities that benefited the local community in the area. The CSR project of the 11th Club Championships named Green Hope had raised an amount of 135 million dong and implemented its committed purposes successfully.
Representatives of the Management board and staff had a visit to the Dien Ban Center for the Development of Children with special needs. At the Center, nearly 100 children yearly are offered with a special education program and physical developing therapies. Children with DOWN's Syndrome, Cerebral Palsy and Autism Spectrum… granted the opportunity to practice basic life skills and integrate with the community. During 9 years of operation, the center has got active supports by operational fund-raising from local and overseas organizations and individuals. However, due to the impact of the Covid-19 pandemic and the recent series of storms and floods in Central Vietnam, this fund was interrupted and seriously affected. Therefore, the Club would like to join its force for making the children's schooling journey unstopped. The meeting and hand-over ceremony of 60 million dong took place in a warm atmosphere with laughter and lovely songs performed by the special students. In addition, 20 scholarships worth 20 million dong also sent to students as to encourage the families.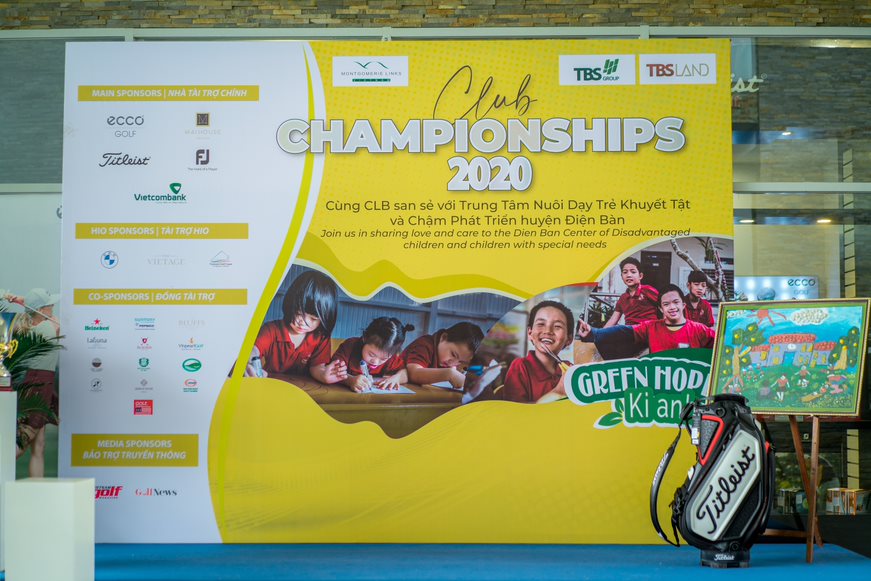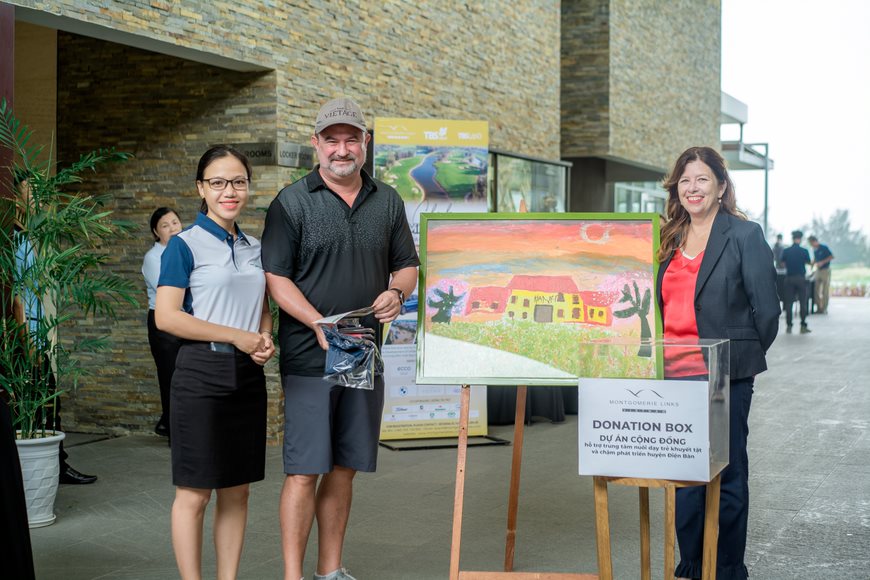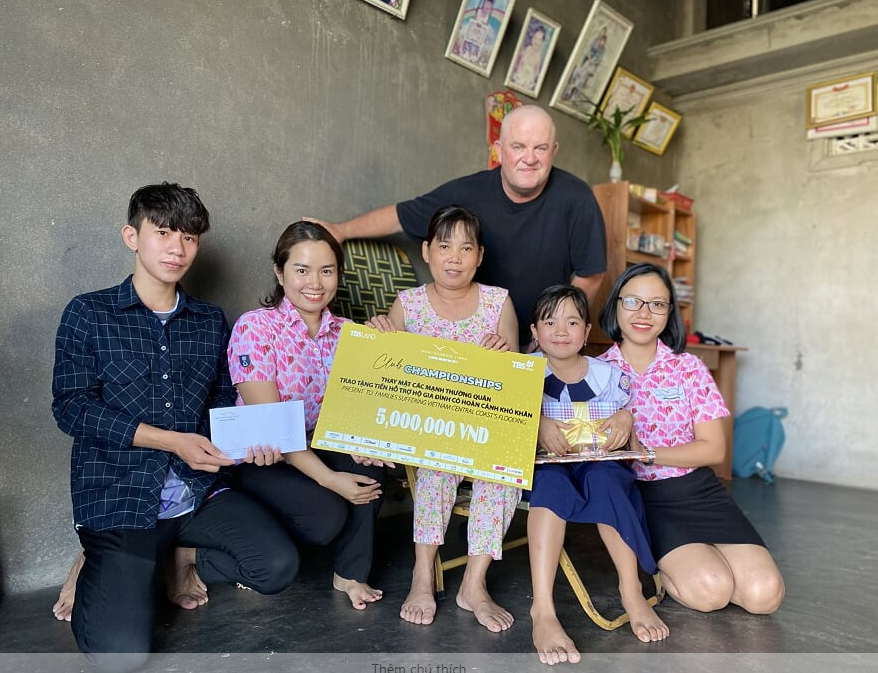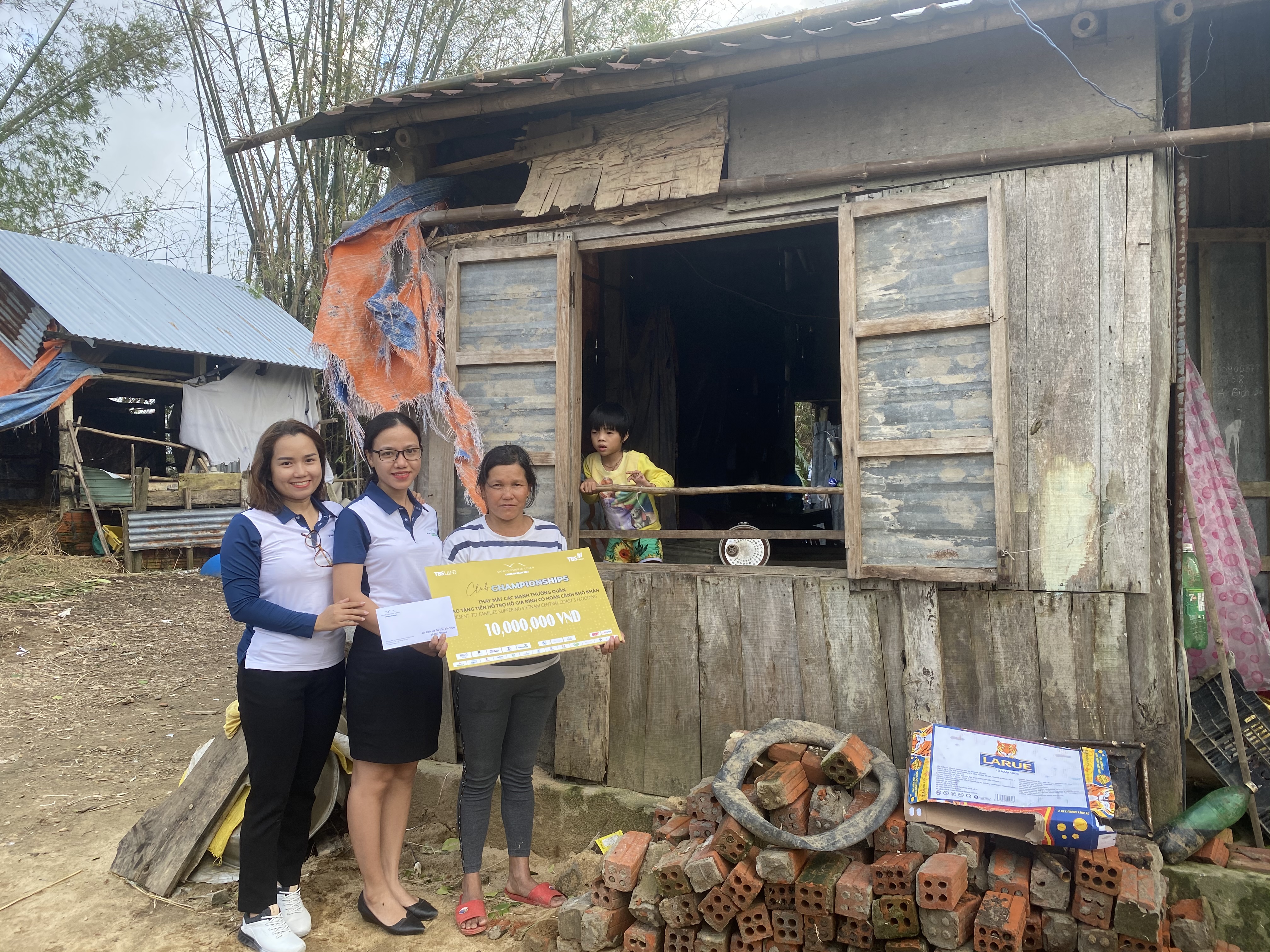 Continuing the journey of spreading love to community, the Club had visited a number of families in difficult situations of Dien Ban area. With a dream of coming to school continuously, exploring endless sources of knowledge, we listen to the stories shared by parents about current situations in different levels of emotion. One of the signature cases was Dao Duy Tam (grade 2) living in Nong Son 1, Dien Phuoc, Dien Ban, Quang Nam who live with his father and sisters Cam Tu (grade 9) and Cam Phuoc (grade 7). Despite of raising up his three children with unstable income of 3-6 million dong per month, the single father did a very good job to bring happiness and optimistic smiles on his children's faces.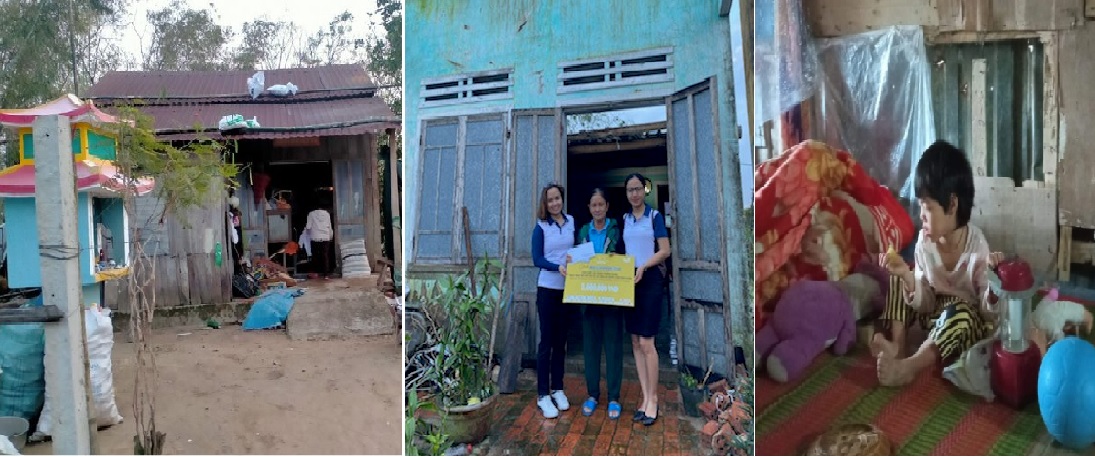 The other story of the timid little girl named Thien Huong, orphaned by both her father and mother in Dien Phuoc could help us experience a few moments of silence. Even the love from her relatives and the community may not completely fill all gaps in her side, but it certainly does not make her feel alone in first-steps of her life.
Besides young students with difficult circumstances, we also have the opportunity to visit other citizen who severely affected by storms and floods in the Central region recently. Subsidies are given as a source of expenses for house-repairing and reconstructing of daily life. The total amount of VND 50 million with the message "sharing love" was sent to 10 families in the best way.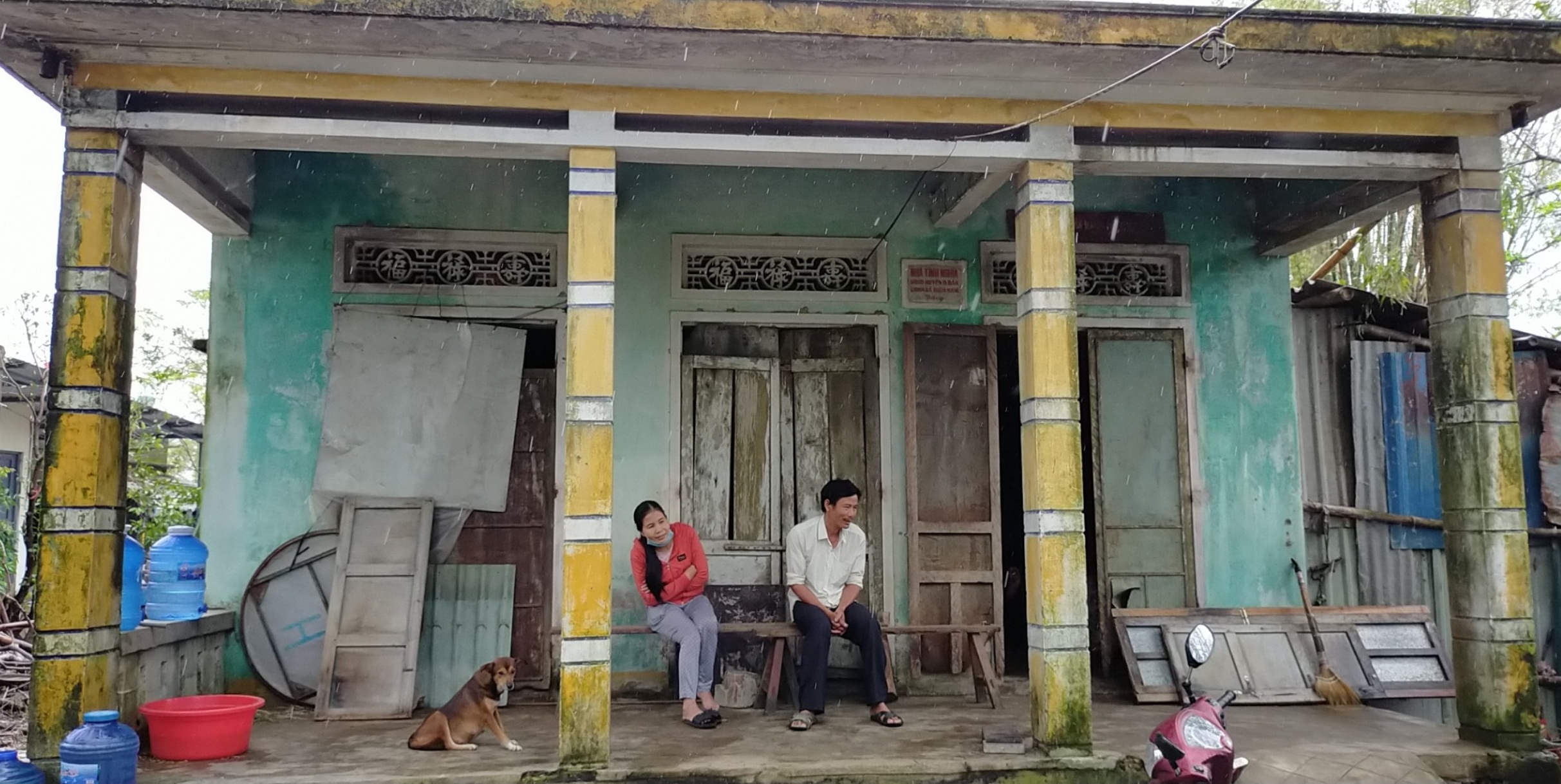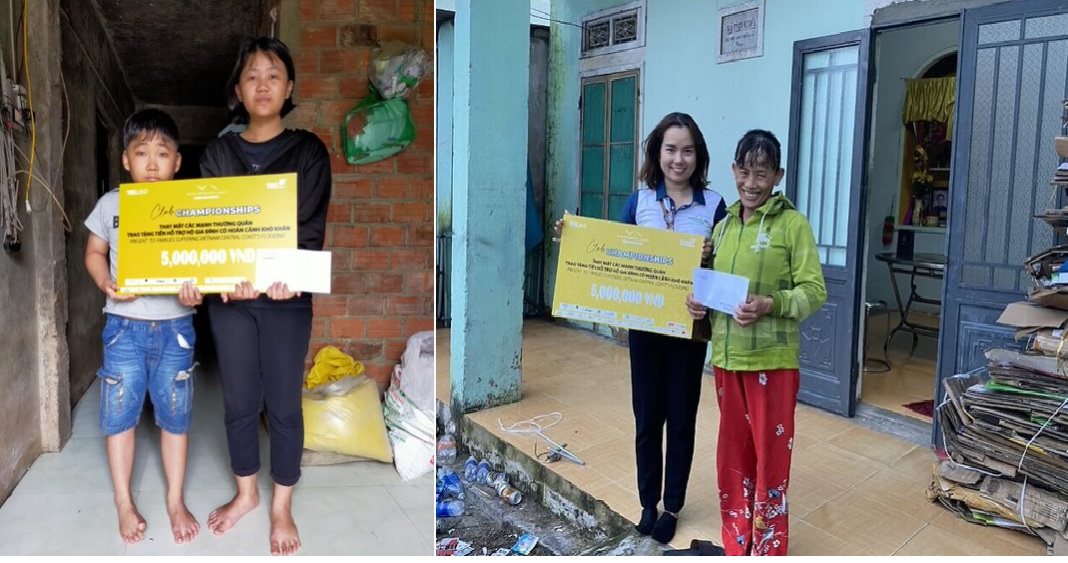 Being the first golf course in Central Vietnam entering to the 2nd decade of operation, Montgomerie Links Vietnam is always proud that every step of development is recognized by the golf community and its partners. Sharing love, giving hands to community development is a mission that the Club would like to implement and spread. Once again we would love to send our sincere thanks to all customers, sponsors and partners who always trust and create favorable conditions to the Club to organize these meaningful projects.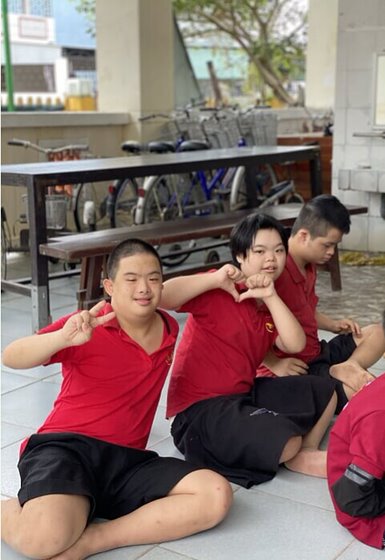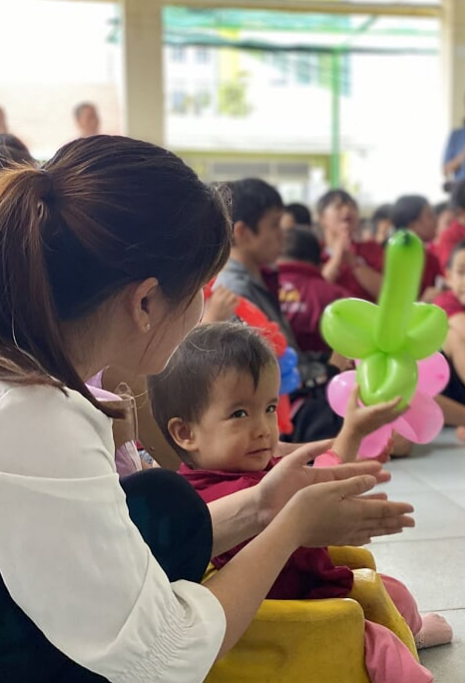 To view the list of 20 students studying at Dien Ban center receiving scholarship – CLICK HERE
To view the list of 10 difficult families receiving subsidy – CLICK HERE
For Media require, please contact: Vân Lê: van.h.le@montgomerielinks.com – 0888 51 51 86