MONTGOMERIE LINKS AND HONORABLE AWARD "VIETNAM'S TOP 10 TOURIST GOLF COURSE IN 2019"
June 07, 2021
Posted by Admin
Montgomerie Links Vietnam, located in beautiful Quang Nam, has recently been gloried "VIETNAM'S TOP TEN TOURIST GOLF COURSE IN 2019" awarded by Vietnam National Administration of Tourism for Vietnam tourism industry. Thanks to this noble award, Montgomerie Links Vietnam is filled with a great deal of motivation to demonstrate ourselves, to ameliorate our service so as to enhance international integration and promote Vietnam's images throughout the world.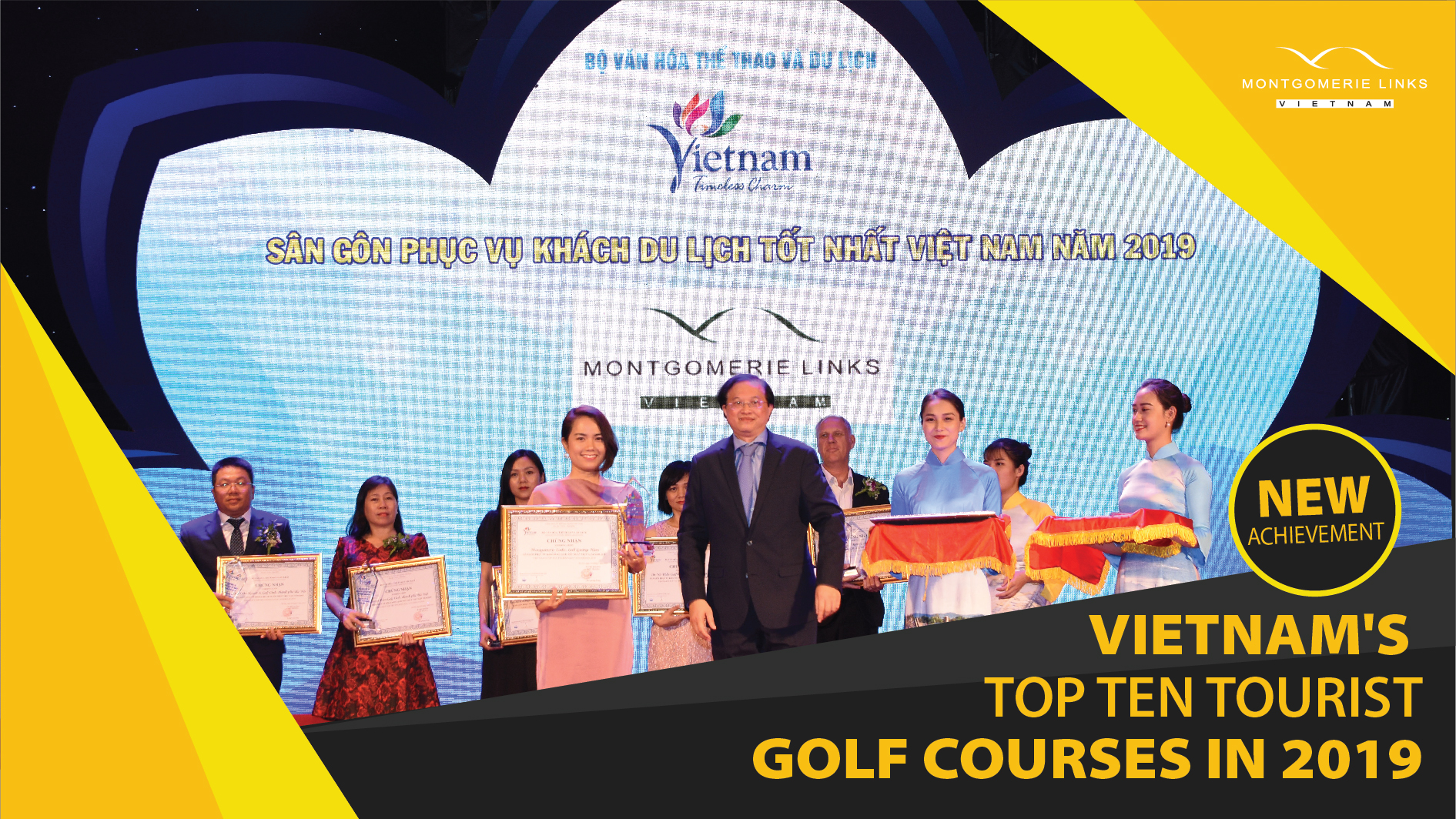 The award given in Hanoi in 15th July 2019 marked the fourth consecutive year that Montgomerie Links Vietnam received this title. Today's achievement will be dedicated to our board of directors and all of our staff for uninterrupted devotion and singleness of mind to prosper the golf club. Most importantly, our dear customers, also known as genuine golfers, have accompanied our golf club throughout the time.