SUMMER GOLF PASS - PRIVILEGED PACKAGE FOR FOREIGNERS - MONTGOMERIE LINKS GOLF CLUB
June 03, 2023
Posted by My Ly
Summer is the beginning of great trips, new experiences, and energetic moments. To welcome this season, Montgomerie Links Golf Club is introducing the "Summer Golf Pass" package with special offers for only foreigners who are ex-pats nationwide living and working in Vietnam.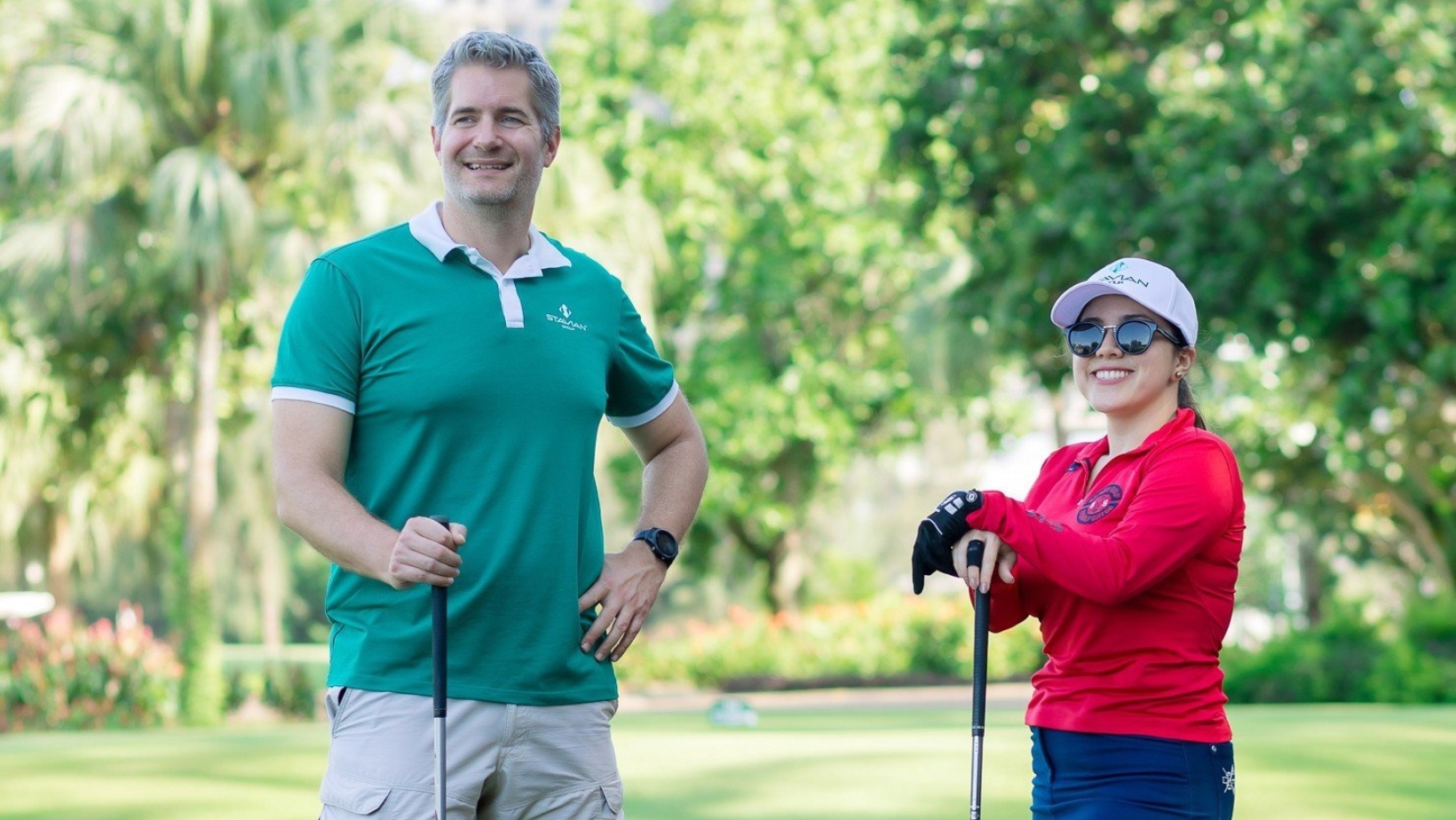 SUMMER GOLF PASS PACKAGE - LIMITED OFFER FROM 1ST JUNE TO 30TH JUNE, 2023
Only 38,500,000 VND, you are absolutely able to use your privileged package, including:
- 9 rounds of 18 holes playing on the weekday (Monday to Friday)
- 6 rounds of 18 holes playing on the weekend & Public Holiday (Saturday & Sunday)
- 5 Credit Vouchers valued at 300,000 VND for food & beverages at all outlets
- 15 times to use the 20 Ball warming up Package at Driving Range upon the golf round.
The Date of Registration: 1st June to 10th June 2023
Validity: 3 months prior to the registration date and for a maximum of 3 nominees per package with their names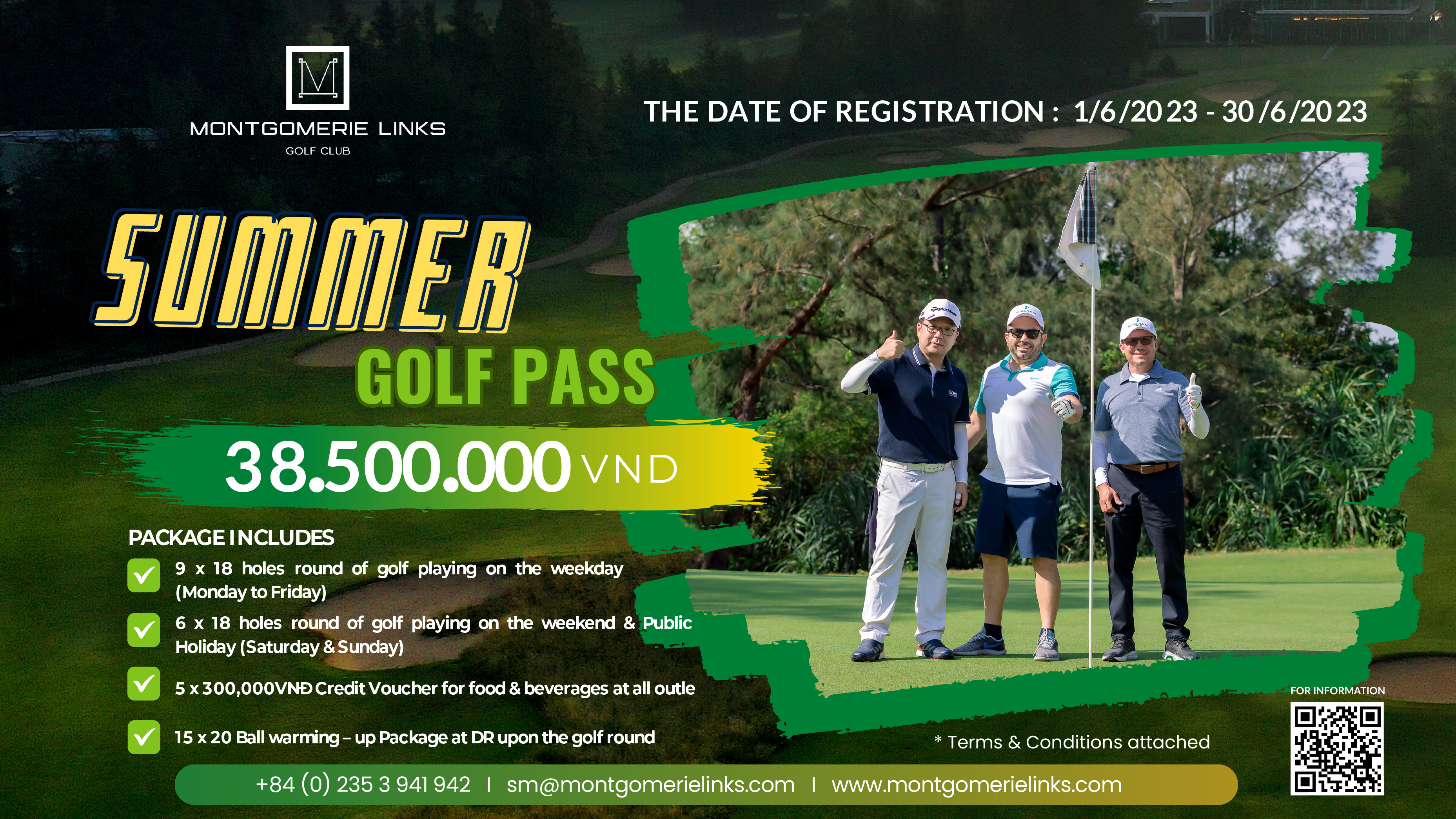 Terms and Conditions:
- Apply for foreigners living & working in Vietnam (Expats nationwide only)
- The deposit of 10,000,000VNĐ will be settled from 1st to 10th June to register this package. This amount is not refundable
- The remaining amount will be settled before the first round at the Club (by C.C, bank transfer, or Cash) and the last payment date must be paid no later than 30th Jun 2023.
- The registers contact Front Office to block the tee time upon the playing date and use it to privilege the package's duration.
- Valid for 3 months prior to the registration date and cannot be extended.
- Apply to a maximum of 3 nominees per package with their names, and cannot be transferred in any shape or form.
- A golf round is included a green fee, caddie fee, and shared cart for a person per 9 or 18 holes.
- 300,000 VND Credit voucher for F& B service can be used at Restaurants or Kiosks.
- Cannot be used in conjunction with other offers, promotions, or during events.
- Cannot be redeemed into cash or other service.
Unlock high-class privileges - Unleash to have the advantage of extraordinary golf experiences. Sign up today!
Should you need any further information, please do not hesitate to contact our Sales Department:
Hotline
0235 3 941 942
or email
sales@montgomerielinks.com
---
Montgomerie Links Vietnam, one of the projects in Mai House Hoi An Hotel & Resort, is the first golf club in Quang Nam Province – Da Nang, with an outstanding design of 18 holes by Colin Montgomerie. The five–star Mai House Hotel & Resorts is invested in and constructed by TBS Land. "Mai house with love" is a message we would love to bring to all the guests warmly caring and the loving journey that leads to memorable delights. Every corner of the hotel and resort is taken carefully by the designers and constructors. To make sure everyone feels at their home.