[01.06.2023] MAINTENANCE SCHEDULE AT MONTGOMERIE LINKS GOLF CLUB
June 01, 2023
Posted by My Ly
I. ANNOUNCEMENT OF HOLLOW TINING GREENS' SCHEDULE AT MONTGOMERIE LINKS GOLF CLUB
Montgomerie Links Golf Club would like to inform you that the Club will be hollow tining our greens on the 6th and 7th of June 2023, these works are a vital part of scheduled maintenance and help us to keep the greens in healthy condition.
June 6, 2023: The greens of Hole 1 to Hole 9 will be hollow tining. So, golfers will play 2 rounds from holes 10 to 18.
June 7, 2023: The greens of Hole 10 to Hole 18 will be hollow tining. So, golfers will play 2 rounds from holes 1 to 9.
The main reason for the process is to allow air and water and nutrients to reach into the soil. The Club apologizes for any inconvenience this may cause you and promise that the greens will improve very quickly after just a few days.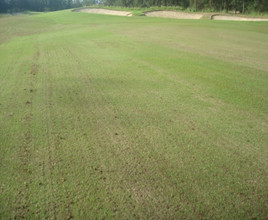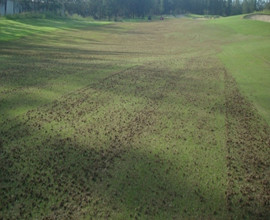 II. SPECIAL OFFERS DURING THE MAINTENANCE PERIOD AT MONTGOMERIE LINKS GOLF CLUB
During the maintenance period, a special rate for 18 holes will be applied from June 6 to the end of June 18, 2023, as follows:


Terms & Conditions:
Includes green, caddy, and shared cart for 18 Holes.
This offer is not in conjunction with events, packages, vouchers, other promotions, and offers.
Promotion for Member's Day (Tuesday & Thursday) & Summer Golf Promotion for Member & Member Guest is applied as a standard policy.
If you would like to ask any questions about this process please do not hesitate to contact the Golf Operations team.
Once again, thank you for your understanding about the annual hollow tinning of green at our golf course. The Club is looking forward to seeing your continued companionship, support, and trust.
---
Montgomerie Links Vietnam, one of the projects in Mai House Hoi An Hotel & Resort, is the first golf club in Quang Nam Province – Da Nang, with an outstanding design of 18 holes by Colin Montgomerie. The five–star Mai House Hotel & Resorts is invested in and constructed by TBS Land. "Mai house with love" is a message we would love to bring to all the guests warmly caring and the loving journey that leads to memorable delights. Every corner of the hotel and resort is taken carefully by the designers and constructors. To make sure everyone feels at their home.