Introduce
Villa D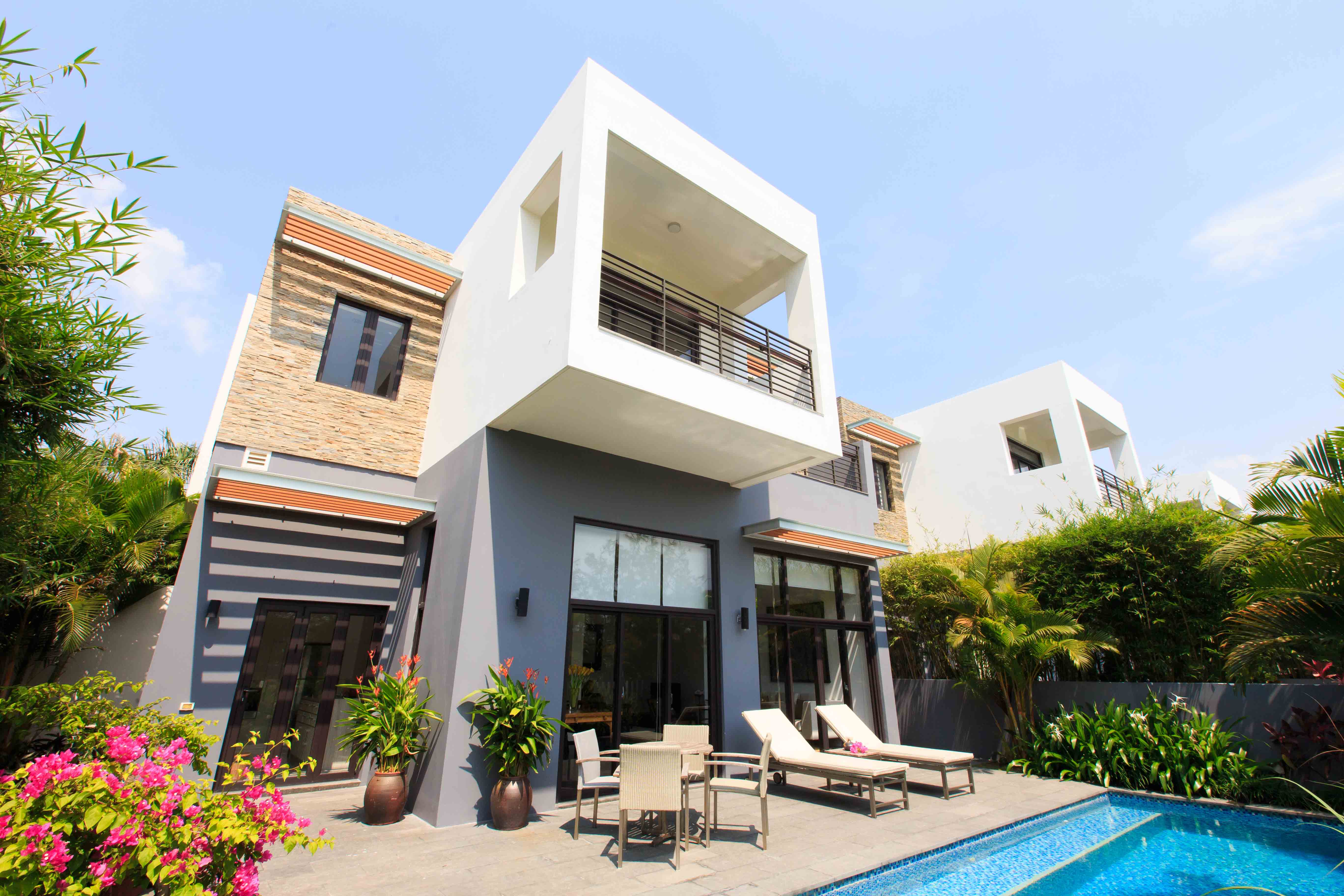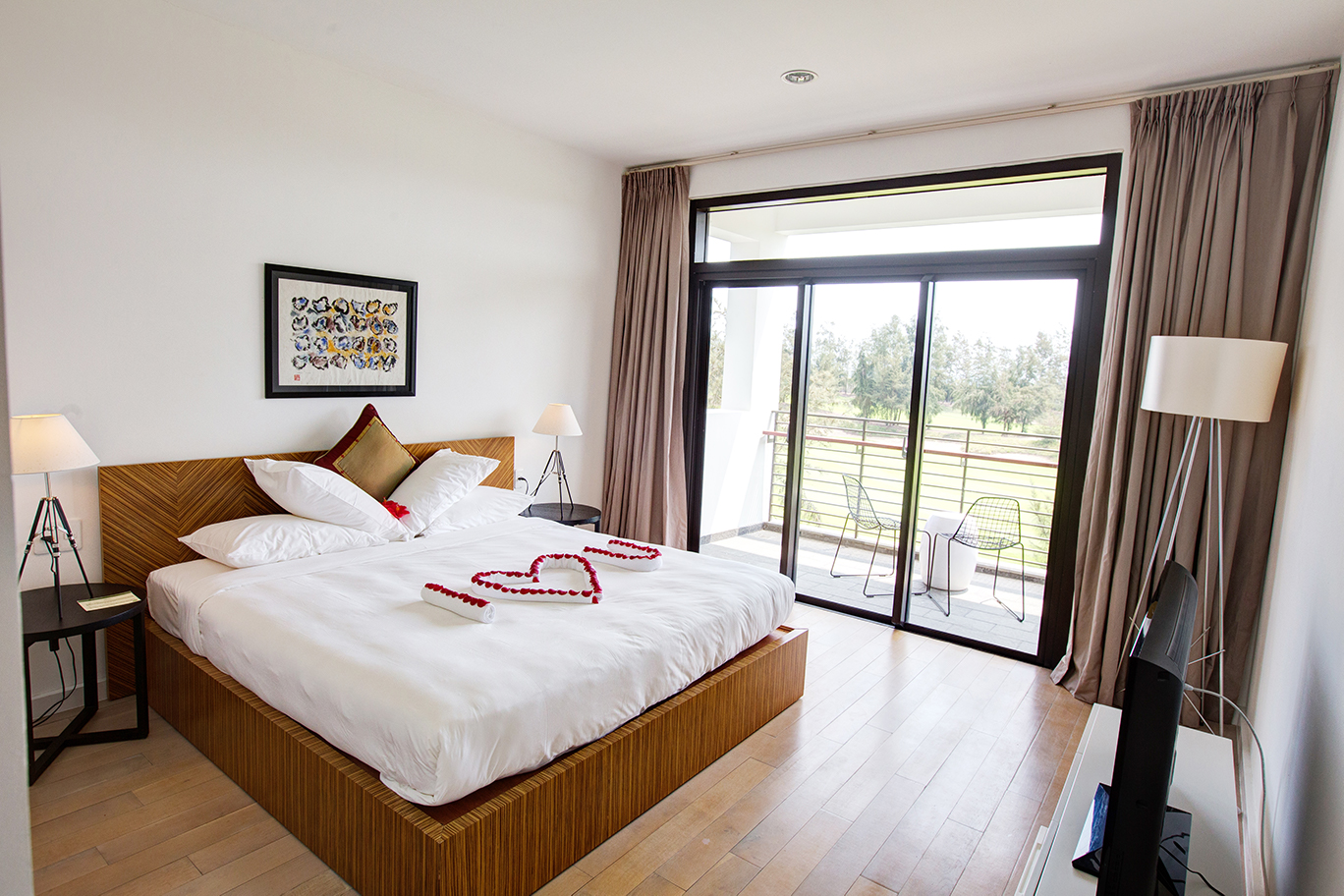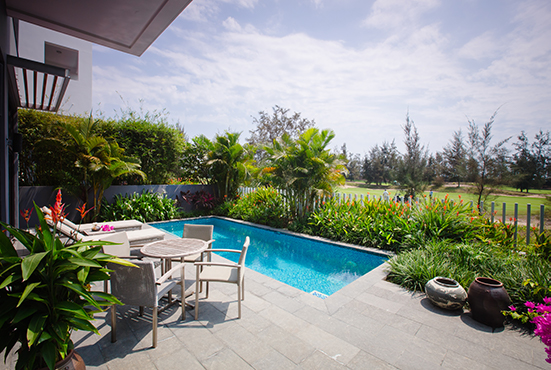 Sydney-based interior design firm Diana Simpson Design has carefully selected unique combinations of marble, local stone and rare veneers to bring luxurious accents to the well-appointed Villa D.
The ground floor comprises of a guest bedroom with ensuite bath and utilities area with separate maid's entrance. Step lead to the lower floor where the living area opens out to include a Western kitchen and pool deck. The main living area embraces the surrounding environment with floor-to-ceiling windows providing an abundance of natural light and maximizing views of the adjoining golf course.
On the upper floor, two good-sized bedrooms, each with an ensuite bathroom, offer amazing fairway and golf views. There is also a large front terrace and additional space for a study area.
An ideal home for a true lifestyle investment, this villa type has been extremely sought-after and is already in high demand for villa rentals.
GROUND FLOOR
Enclosed Area 109m2
Paved Terrace 33m2
Bedroom 1
Bathroom 1
Pool 21m2
FIRST FLOOR
Enclosed Area 98m2
Balcony 32m2
Bedroom 2 & Bathroom 2
Bedroom 3 & Bathroom 3
Prices
3 Bedroom with private pool villa include breakfast
Single package include 1 round of golf per bedroom

Double package include 2 rounds of golf per bedroom