Position
Reservation & Sales Executive
Time: 19/10/2022 - 31/10/2022
Contract style: Official Employee
Address: Dien Duong Ward, Dien Ban Town, Quang Nam Province, Vietnam
RESPONSIBILITIES
The Sales & Reservation Executive is responsible for selling various TMLV golf services and other services like accommodation, Food & Beverage, etc. to potential guests via Travel agencies or walk in guests for the Club as well as following up the bookings accordingly, coordinating club marketing strategies, planning and implementation of events, and business development programs in consultation with the Sales & marketing Manager.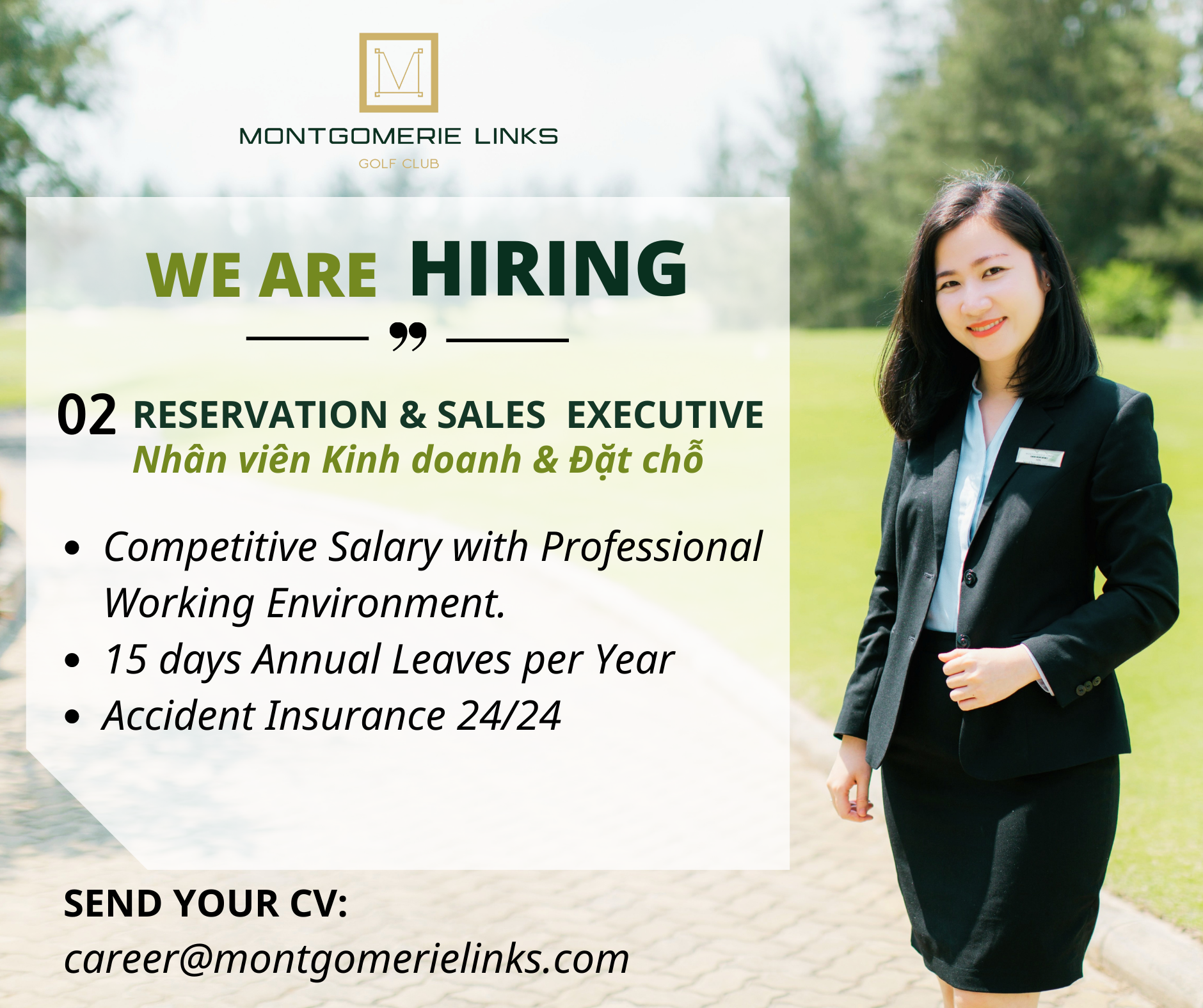 REQUIREMENTS
Study major in Economics, Sales & Marketing or related field.
Considerable knowledge of sales, marketing & business development with effective sales & marketing techniques.
Being initiative, extrovert, outgoing & enjoying working with people.
Ability in Foreign Languages (English, Korean, Chinese) is a priority.
Skills in sales presentations and handling sales closings.
Good organisational, time management & problem solving skills
Good interpersonal and communication skills; in developing sales collateral materials.
Good computer skills.
OUR BENEFITS:
Competitive salary with professional working environment.
15 days Annual Leaves per year
Accident insurance 24/24
Shuttle bus from Da Nang, Hoi An